It's easy to think that when you grow up somewhere, that you know it well. Even though I've not lived in Wichita for quite some time, I felt like I was familiar with all that it has to offer. Holy moly, was I wrong! We recently took our first week-long vacation to explore Wichita and spend time with family for Thanksgiving.
FTC Disclosure: When we decided to take this trip, I reached out to Visit Wichita (the local convention and visitor's bureau) to see if we could get a few complimentary tickets to attractions. Thanks to their efforts, we received complimentary tickets to seven different attractions in Wichita! I am so grateful to the attractions and to Jessica at Visit Wichita for helping me share about the countless things available to do in Wichita. All pictures (except a few from family members), words, and opinions are my own. You will find pictures and updates about our trip under the #ICThanksgiving hashtag and all things great about Wichita under the #ILoveWichita hashtag.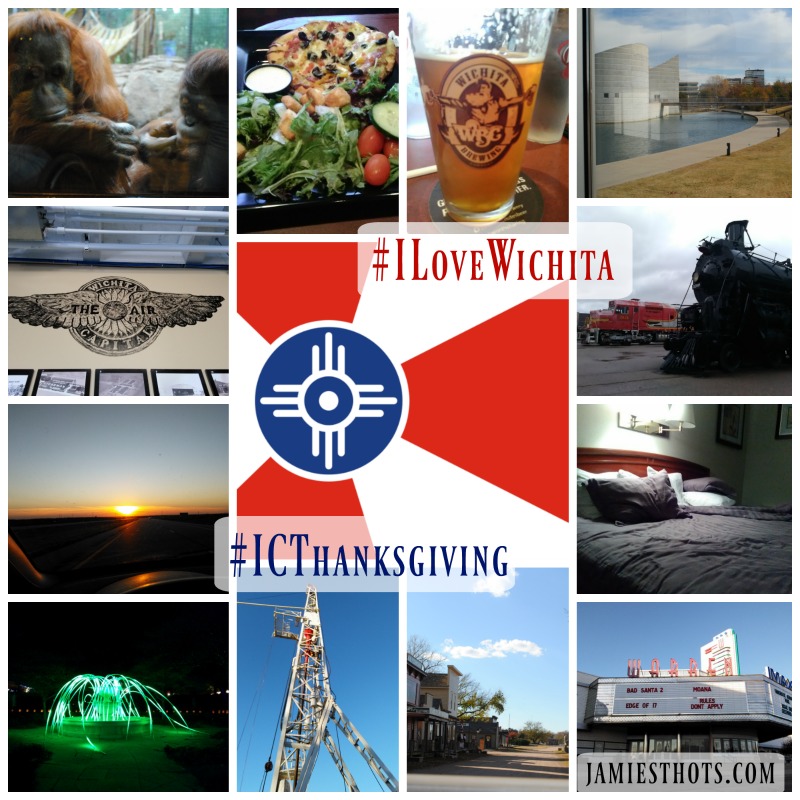 Our trip to Wichita was a whirlwind! We had two family days, one rest day, two travel days, and four "tourist" days. In those four days, we went to seven different attractions. We ate a lot, we learned a lot, and we had a lot of fun.
I must say that I took hundreds of photos. There is no way I could use even half of them! I'm going to try and go back to write an individual blog about each of the attractions but wanted to do a summary blog about our trip as soon as I could. I will come back here and link up the new blogs as I go.
You will find below information about what to do in Wichita, where to eat in Wichita, and some of my favorite memories from our trip! Keep scrolling, I promise it's worth it!  Read More