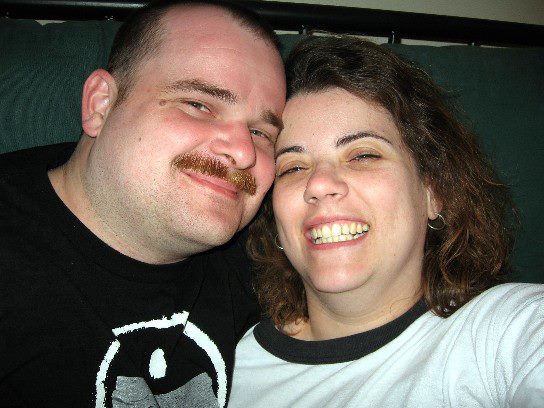 Yesterday was the last Sunday of 2013 and whenever I hear about it being the last Sunday of the year it always takes me back to the last Sunday of 2006. It was December 31 and that night was of course all the New Year's celebrations.
I had just decided to give the "God thing" a try (having like a real relationship with him that didn't involve other people's rules and expectations) and had contacted someone on MySpace about his faith and church, etc. He invited me to attend the church where his parents pastored and I decided to give it a try.
Brother Mark read the below letter from TD Jakes (I had no idea who that was at the time) and it really resonated with me so I blogged about it. That was over on MySpace and when I decided to switch to this format for blogging and close down my MySpace account, I copied and pasted the blog over here.
On a side note, it was this blog (the MySpace version) that "some guy" read and made a comment on. I ignored him at first because I had such negative experiences with guys who had contacted me via MySpace. I decided I was being rude and answered back. We got to talking and now nearly seven years later John and I still together!
Here is the original blog…thought it was a good reminder for 2014:
Let it GO!
Current mood: cheerful
For those of you who are not specifically religious…I think this blog can still mean something to you so please don't stop reading when you find out this was from church!
This showed up on a friend's blog already but I had to repost it. The pastor at the church where I've been attending the last couple of weeks read this during his sermon and it smacked me straight in the middle of the forehead…and the heart. It is exactly what I needed to hear. It really speaks to a lot that I've been going through lately. Pastor Mark also talked about loving people and the different kinds of love. My question for both my friend and myself is this. How do I accomplish what is written below?
Read on and I hope it has as big of an impact on you as it did me.
Let it go for 2007…
By T. D. Jakes

There are people who can walk away from you.

And hear me when I tell you this! When people can walk away from
you: let them walk. I don't want you to try to talk another person
into staying with you, loving you, calling you, caring about you,
coming to see you, staying attached to you. I mean hang up the
phone.

When people can walk away from you let them walk. Your destiny is
never tied to anybody that left.

The bible said that, they came out from us that it might be made
manifest that they were not for us. For had they been of us, no
doubt they would have continued with us. [1 John 2:19]

People leave you because they are not joined to you. And if they
are not joined to you, you can't make them stay.

Let them go.

And it doesn't mean that they are a bad person it just means that
their part in the story is over. And you've got to know when
people's part in your story is over so that you don't keep trying
to raise the dead. You've got to know when it's dead.

You've got to know when it's over. Let me tell you something. I've
got the gift of good-bye. It's the tenth spiritual gift, I believe
in good-bye. It's not that I'm hateful, it's that I'm faithful, and
I know whatever God means for me to have He'll give it to me. And
if it takes too much sweat I don't need it. Stop begging people to
stay.

Let them go!!

If you are holding on to something that doesn't belong to you and
was never intended for your life, then you need to……

LET IT GO!!!

If you are holding on to past hurts and pains ……

LET IT GO!!!

If someone can't treat you right, love you back, and see your
worth…..

LET IT GO!!!

If someone has angered you ……..

LET IT GO!!!

If you are holding on to some thoughts of evil and revenge……

LET IT GO!!!

If you are involved in a wrong relationship or addiction……

LET IT GO!!!

If you are holding on to a job that no longer meets your needs or
talents…..

LET IT GO!!!

If you have a bad attitude!…….

LET IT GO!!!

If you keep judging others to make yourself feel better……

LET IT GO!!!

If you're stuck in the past and God is trying to take you to a new
level in Him……

LET IT GO!!!

If you are struggling with the healing of a broken
relationship…….

LET IT GO!!!

If you keep trying to help someone who won't even try to help
themselves……

LET IT GO!!!

If you're feeling depressed and stressed ……..

LET IT GO!!!

If there is a particular situation that you are so used to handling
yourself and God is saying "take your hands off of it," then you
need to……

LET IT GO!!!

Let the past be the past. Forget the former things. GOD is doing a
new thing for 2007!!!

LET IT GO!!!

Get Right or Get Left… think about it, and then…

LET IT GO!!!

"The Battle is the Lord's!"
Related Posts via Categories