What is an ambassador? Most probably think of international diplomats who are government representatives to another country. It also means a representative that promotes a brand or program.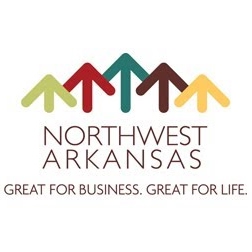 In 2013, the NWA Council started the NWA Digital Ambassador program, which invites people who live in the Northwest Arkansas region to use their digital channels to promote what a great place it is to live in NWA. They made it a competition, which makes it fun. Ambassadors earn points for using certain hashtags on Facebook, Instagram and Twitter. They can also use their LinkedIn account to earn points for certain functions, including sharing specific messages from the NWA Council. Prizes are awarded each month for the most points earned and the most recruits to the program.
In April, I won the "most points" award and I got a kick out of it. I'm not usually competitive but I enjoyed finding ways to earn more points but still staying true to the mission of promoting NWA as a great place to live and providing information about the region.
Before I share some tips for success, here are some recent photos I used on Instagram. Notice they accomplish different things such as talking about an upcoming event, sharing excitement for a new venue and talking about our local weather.
Tips for being a great NWA Digital Ambassador
Before I proceed, I want to clarify that I was not asked to write this blog and I'm not trying to encourage you to "work" the system. I'm actually suggesting ways that you can earn points and stay very true to the program.
Here are a few tips to get the most out of the program:
Log in every day. You get 10 points just for doing that. But it also allows you to check your points and to use the automated system on the home page that feeds a message to Facebook and Twitter that you compose. You can send one of these a day so you can't just sit there and rack up points for posting lots of random stuff.
When posting to Facebook or Twitter (always use the hashtags or you won't get points), be mindful that you only get credit for posting once a day so make it count. The obvious thing is to actually use the hashtag and update to talk about life in NWA some way. But also create a status that invites interaction. If you get interaction such as likes or comments or retweets, you get more points. For example, instead of making a statement all the time, ask a question. I would use the program to find good suggestions for new restaurants and other service providers in NWA. That accomplished two things: got me more points and made a public "record" of crowdsourced information about Northwest Arkansas.
When NWA Council sends a prepared message, review it but unless you really disagree with it for some weird reason, send it. Even if it's not your personal interest. For one, yes, you get points for transmitting the messages to your channels. But you are also providing information that someone that follows you might find valuable. For example, as a full-time wheelchair user I don't plan on jumping on a bike any time soon. But I was thrilled to share about our bike trail system.
On Instagram, either show an interesting photo that represents the greatness of this area or if the message you want to convey is difficult to show visually, take an interesting picture that is related then give the pertinent information in the caption. For example, I shared a photo of a skeleton hanging at my orthopedic surgeon's office and used the caption to share that the very popular clinic had recently changed names and ownership.
Post something every day. If you haven't done so organically (naturally) throughout the day, think of something you're grateful for in regards to NWA or perhaps talk about something coming up. Do this at the end of the day (but, ahem, before midnight for you night owls like me).
Ask your friends to join. Not only is it fun, but you get points. Lots of points. By the way, you can sign up under me here. Yup, shameless plug. I get points.
If you find several updates/photos a day that would apply, save some for the next days that you might not have time or have the perfect update. This is mostly because you only get one entry per day for social media platform. For example, today I took pictures while at an event then on my way home I saw a sign I wanted to share. I saved the sign picture to share tomorrow.
Related Posts via Categories