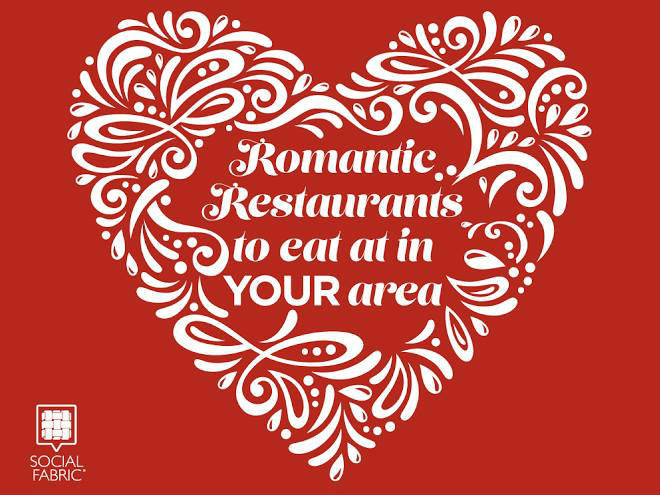 Remember a couple of years ago when I joined in a blog hop that shared our favorite restaurants? We're at it again! Bloggers who are a member of the Social Fabric community (we're in the US, UK and Canada) are teaming up to share our favorite romantic restaurants where we live.
We are all writing a blog that has our own favorite local romantic eating spots. Then on Feb. 2 I will publish another blog that gives you links to every single other blog that wrote a similar post about their area. Isn't that fun?
Here's what John and I chose for our favorite romantic restaurants and stay tuned to the end for a list of my friends' best choices too!
Our favorite #NWARK romantic restaurants
I'll admit that figuring out what defines romantic is a little vague to me because romance seems like it should be more about who you're with, not where you're eating. But John and I narrowed it down to restaurants that we don't go to very often because they are a bit on the fancy side and they all have great food, pleasant atmospheres, and a bit of flair.
Here's our picks:
Meiji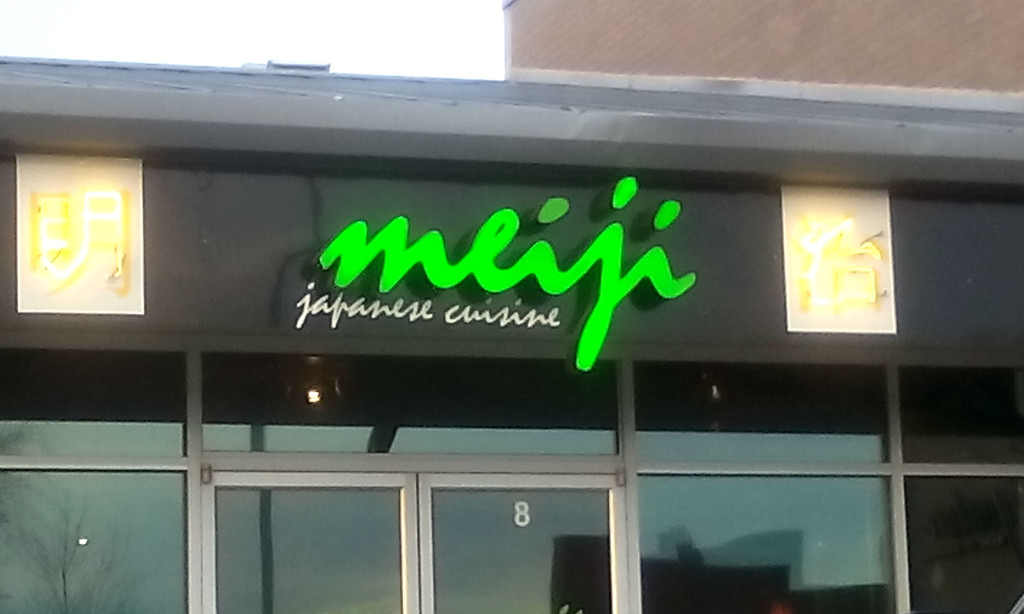 Meiji Japanese Cuisine is located just north of the intersection of Joyce and Crossover in Fayetteville (on the Crossover side). They have excellent mood lighting that isn't so dark that you can't see your food (although it might be hard to take pictures … but you're supposed to be on a date put the phone down).
They have some couch areas and standard seating as well. They have great, fresh sushi but our absolute favorites are the crab rangoon, chicken katsu, donka katsu, and chicken teriyaki. Oh, and their chocolate cherry mousse dessert is perfect to share.
Check out their website to learn more about their annual Valentine's specials. You'll need reservations for sure!
Joe's Italian Grill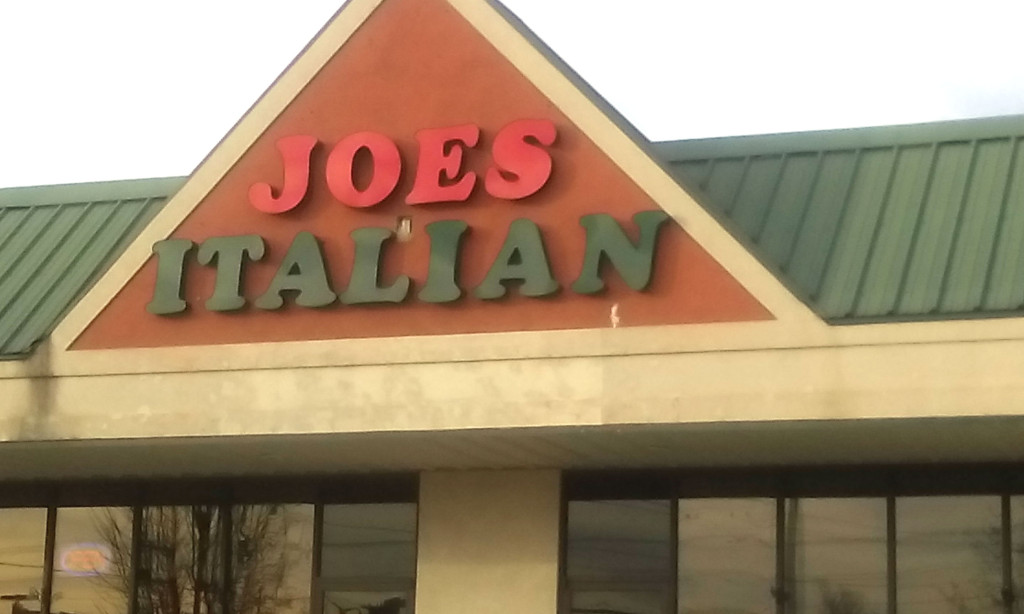 This is a long-time Northwest Arkansas favorite. They have a Springdale location on Highway 412 (currently closed for repairs after a fire) and a new Fayetteville location at Wedington and Rupple. We've been to both and they are delicious! The Springdale location is a bit small but has a more rustic look on the outside. The Fayetteville location has the same soothing mood lighting inside but a more modern store front outside.
They have great pasta choices (including stuff like rollatini that we had to ask what that meant) and other kinds of dinner entrees. The servings may not look like a bunch when they bring it, but their food is incredibly filling. And of course the bread is delicious!
Texas Land & Cattle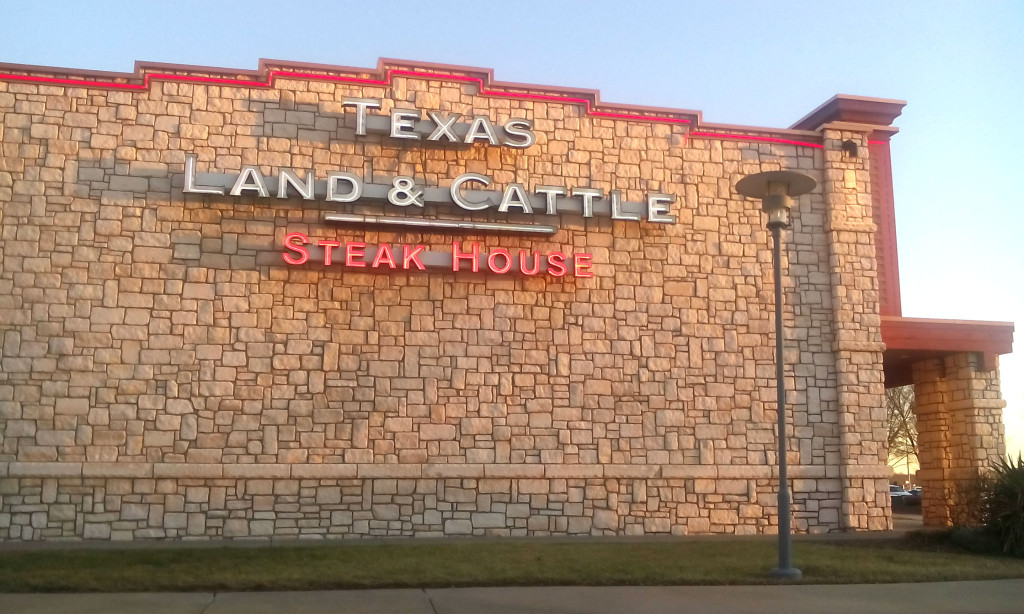 Texas Land & Cattle is a chain restaurant with a location in the Promenade area of Rogers. Seem like a strange choice for a romantic restaurant? I get that. But keep in mind that this place has a beautiful fireplace and delightful lighting. I'd say it's "cowboy romantic."
Their menu is great but also priced so that we don't go there very often unless we're wanting steak and want to go on a date. In fact, we've not been there in so long that I don't remember what I got last. I do know John enjoyed the peppercorn steak and I love their ranchero steak and enchiladas. Just writing about it makes me want to go back.
Mimi's Cafe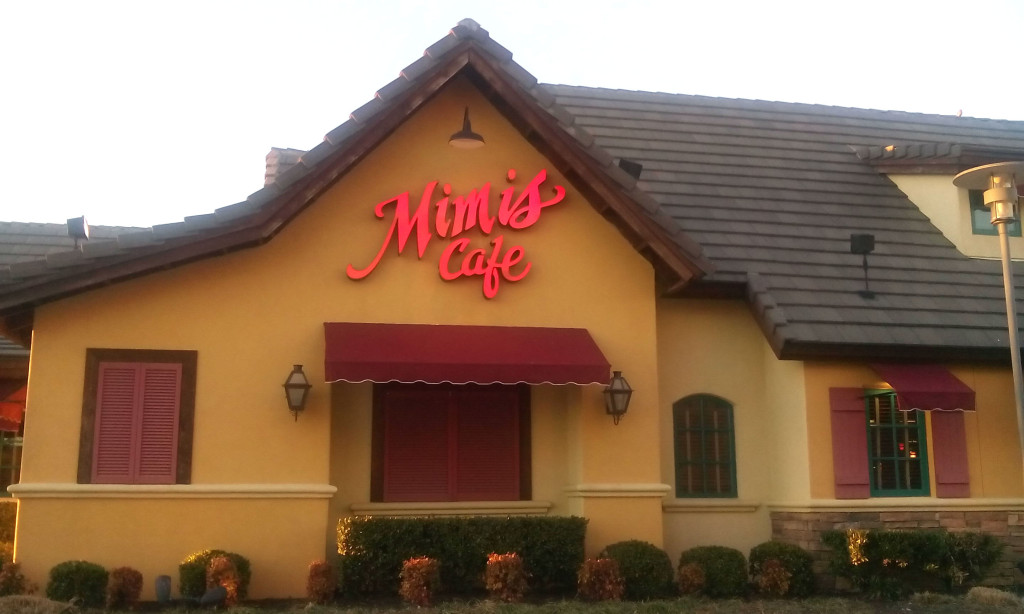 Mimi's Cafe is another chain restaurant that is also located in the Pinnacle Hills Promenade area in Rogers (next to TXLC). We enjoy their delightful food, helpful wait staff, decor and soothing mood lighting.
This restaurant used to have a variety of cuisines but now focuses on a little bit more French-inspired style but it still has fantastic variety. They have a turkey sandwich with brie, apple and apricot chutney that is out of this world. Not sure what you're ordering? Their menu has really helpful menu item descriptions.
Crabby's Seafood Bar & Grill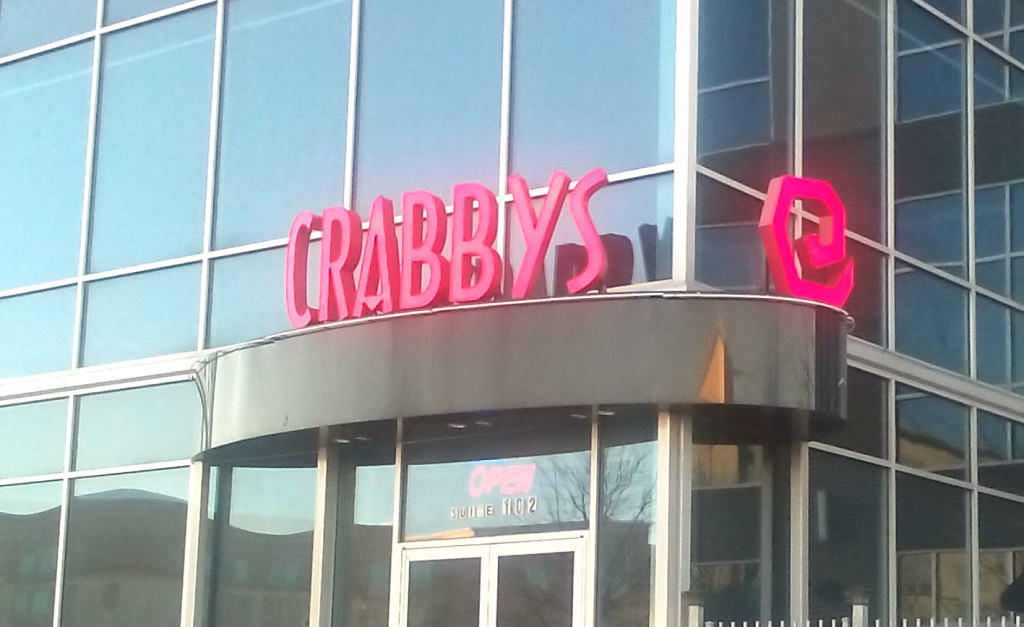 Crabby's  is a seafood restaurant but they have enough non-seafood dishes to satisfy people like me who aren't fish fans. It's located on 52nd street in Rogers near the Village Parkway area (look for the big Coca-Cola sign and the crabs next to the street).
I'll be honest that the mood lighting is so dark here that sometimes it's too dark. But we enjoy their fresh food and great wait staff. John raves about their seafood chowder and we both adore their fish tacos (my rare liking of a seafood dish). They also have a great chicken salad sandwich. We tend to stay on the lesser expensive side of the menu but they do have elaborate, amazing sounding seafood dishes that I bet are wonderful if that's your kind of thing.
A few more recommendations
I crowdsourced this idea a little bit with my Northwest Arkansas friends and I got quite a few places I've never been. Friends gave reasoning from the great food, atmosphere to even the ability to easily sit next to each other on the couch-style seating.
Here's that list:
Greenhouse Grille in Fayetteville
Theo's in Rogers and Fayetteville
The Hive (in the 21C Hotel) in Bentonville
The Crystal Dining Room at the Crescent Hotel in Eureka Springs
Related Posts via Categories