I received a free copy of this book and an appreciation certificate from Family Christian in exchange for my honest review. All photos and opinions are my own.
My first memories of Max Lucado's work are from high school. I attended a Christian high school so a daily devotional in some classes was a very common thing. My freshman and sophomore English teacher would frequently open class with a short reading from a number of Max Lucado's books.
I remember being enthralled by Lucado's way of making the Bible stories come alive with his vivid word imagery. I was delighted to have the opportunity to read and review his book On Calvary's Hill: 40 Readings for the Easter Season from Family Christian. This book does not disappoint.
What I found interesting about this book was how Lucado used passages from his other books to create a collection that is perfect for ushering in the Easter season. I also think, however, that this book would be perfect as a devotional any time of the year. After all, there is no bad time to have a greater understanding and appreciation for the Resurrection story.
Each passage is short but beautifully written. It would be easy to make this a daily reading but it's written in a way that makes it natural to read multiple passages in one day.
Let's take a look at the actual pages and content of the book, shall we?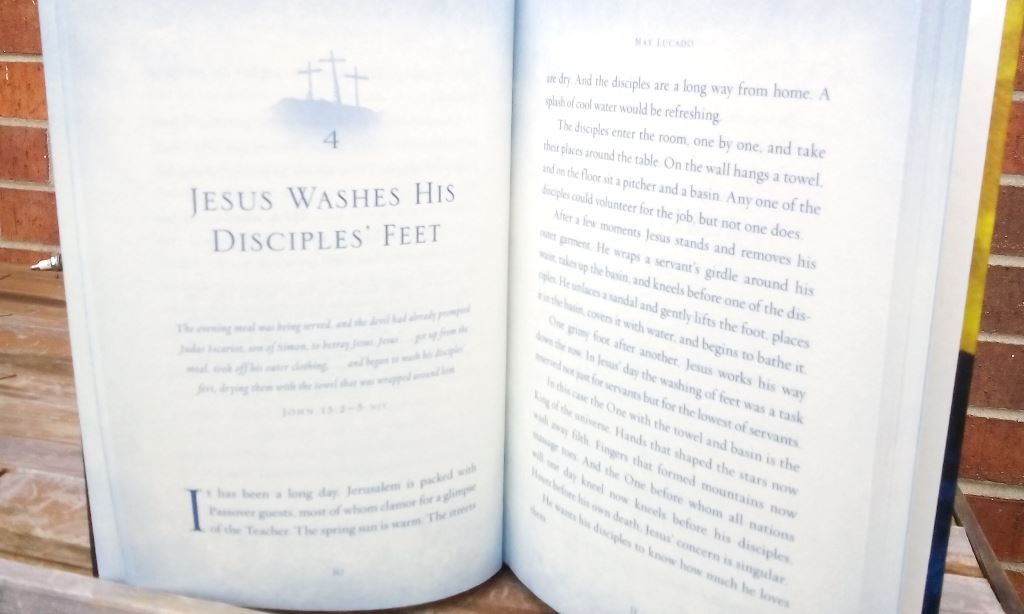 I also like how it has a single Scripture at the beginning of each passage that shares the inspiration for what is to follow. Then each passage is followed by a prayer or thought to share as a closing to the devotion. There is also a notation at the end that tells which book the passage originates from, giving the reader the opportunity to look up the book for further reading if he or she wishes.
I know Easter is approaching in a couple of weeks but I still recommend this book. As I said, it is useful and beautiful any time of year. It can also be used year after year. I invite you to experience the message through Lucado's almost lyrical writing style. It will truly transport you to another time and place.
Join in the giveaway!
a Rafflecopter giveaway

Related Posts via Categories