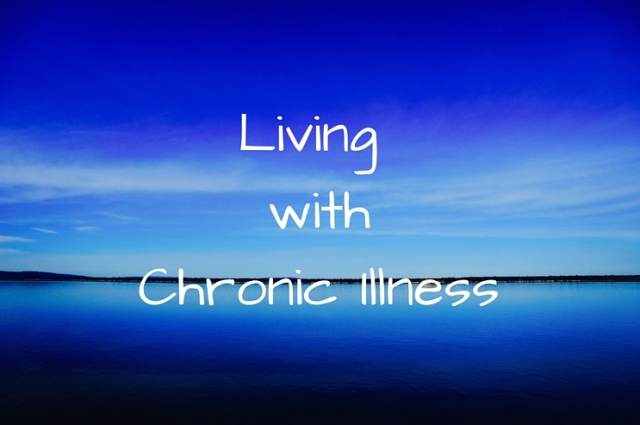 Life with a chronic illness is strange. It's even stranger when you have more than one illness fighting for control within your body.
Throughout my life, I've noticed how important it is for people going through similar struggles to be there for each other, to support each other. We support each other emotionally and with information. We also work together to educate others about whatever the given ailment happens to be.
We also know we aren't alone, although sometimes it feels that way! Caretakers and close family members face their own battle as they watch their loved one live with, and suffer from, a chronic illness.
Through encouragement from friends, I've decided to embark on a new blog journey. I've created this series that for now, is called Life with a Chronic Illness. I updated my blog category that was called Life with a Disability to reflect this new concept. What's more, I've invited others to contribute. My hope is that most the blogs in this series will be from other people.
I want this series to give a voice. I want it to give those living with chronic illness or those who love someone going through a chronic illness the opportunity to share their story. I also hope that others will find support and solace through people being using my blog as a platform. No medical advice will be given and I will approve any blogs before they post.
I will update this blog with the entries as people contribute. If you are interested in contributing, reach out to me through my Contact Form and if it's a good fit I will send the requirements.
I hope you all join us on this journey.
Living with Alzheimer's- a Caregiver Story by Brittney Lee
Related Posts via Categories