This shop has been compensated by Collective Bias, Inc. and its advertiser. All opinions are mine alone. #SplendaHoliday  #CollectiveBias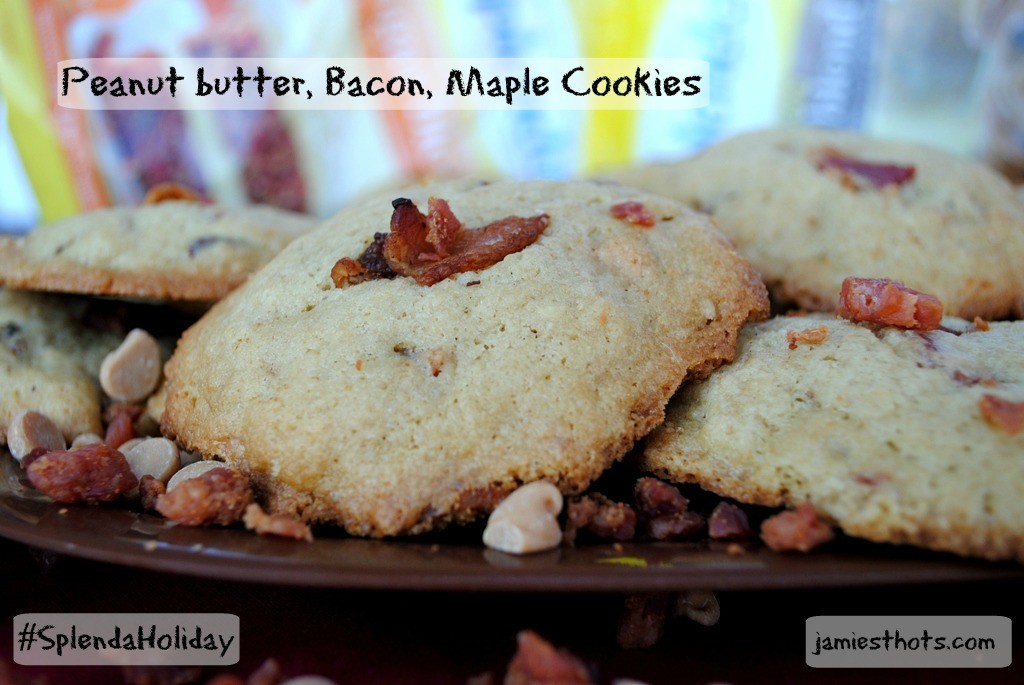 The first time (OK, the first couple of times) I heard the idea of putting bacon in a sweet baked item, I thought people were nuts. I finally got convinced to try it and was hooked. That's why I was excited to make my own recipe of peanut butter, maple and bacon cookies. Many of you know I'm glucose intolerant so I don't eat items with a lot of extra sugar. With SPLENDA® Sweeteners, I'm able to enjoy my sweets but without all the added sugar.
Not a fan of the maple/bacon/peanut butter combo (why not)? You can find more Sweet Swaps™ Recipes to enjoy. I purchased everything I needed for these cookies at Walmart, including the SPLENDA® Sugar Blends. (Check out the end of this post to enter a giveaway for Walmart gift cards!)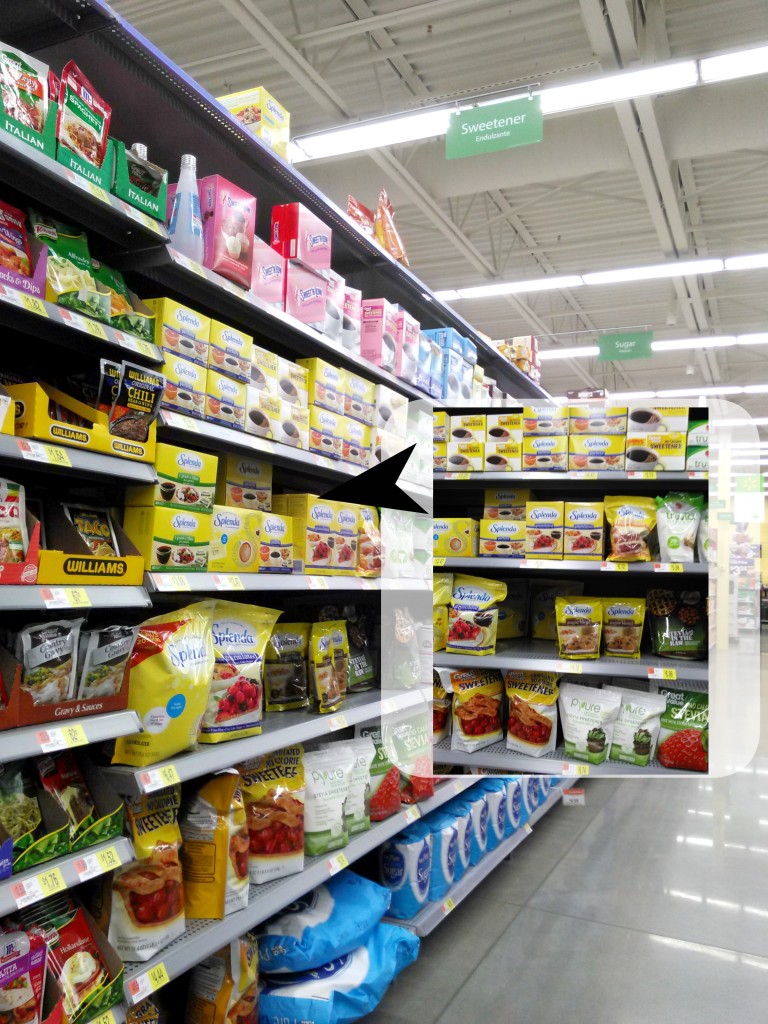 I have a lot of fun coming up with new recipes or at least new ways to do existing recipes. To create this holiday cookie recipe, I found pieces of three different recipes then did my own variations of all those pieces. This time, it took three attempts to get the bacon and peanut butter balance just right and I think you'll enjoy them. I will also share some of the different variations I tried in case your tastes run a little different.
First, let's take a look at the recipe I finally came up with.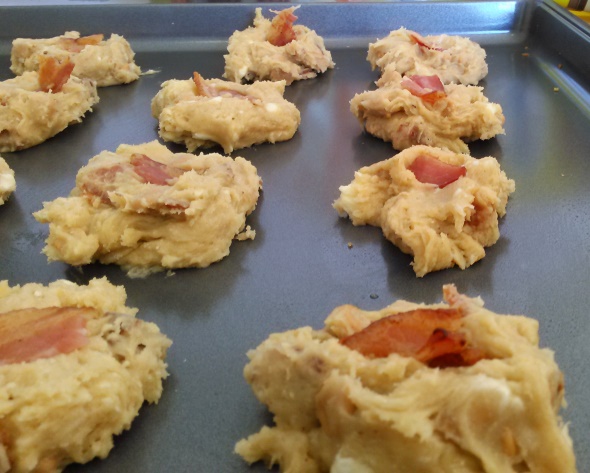 I'm putting the ingredients and steps together so if you want to print, you can copy and paste them cleanly into a Word document. I'll show pictures after that (if you're like me, sometimes I need to see something to really remember it).
Ingredients
2 cups all-purpose flour
1 tsp baking soda
1 tsp baking powder
2 large eggs
2 sticks of butter (room temperature at least)
2 tablespoons of water (divided)
1 tsp vanilla extract
1.5 tsp maple extract
Heaping 1/2 cup of SPLENDA® Sugar Blend (or 6 tablespoons if that's easier to measure)
Heaping 1/2 cup of SPLENDA® Brown Sugar Blend (again, you can also use 6 tablespoons)
3/4 cup peanut butter chips
8-10 slices of baked bacon
Instructions
Preheat the oven to 400 degrees F.
Line a cookie sheet with aluminum foil and place a bakers cooler rack in the sheet
Lay the pieces of bacon flat on the cooling rack.
Bake the bacon for 10 minutes, then turn each piece.
Bake the bacon until the desired level of crispness (I like mine crisp so it was about 12-15 more minutes). Once it's out, set it aside to cool.
Reduce the oven temperature to 350 degrees.
While you're waiting on the bacon to bake, mix the flour, baking powder and baking soda in a small to medium bowl.
In a separate, larger bowl (the separate part is important, I found out), blend together the extracts, the butter, both SPLENDA® sugar blends, and the eggs. Don't think you can hand mix this. User a mixer or electric beaters.
Add half the dry mix to the blended wet ingredients, along with 1 tablespoon of water. Mix well.
Add the second half of the dry mix and mix that well, too. Add the remaining tablespoon of water and mix it in.
Mix in the peanut butter chips, making sure they are evenly distributed throughout the dough.
Mix in about 7-8 pieces of crumbled bacon (heaping 1/2 cup), again making sure the bacon is evenly distributed.
Drop heaping tablespoon-size hunks of dough in rows on a non-stick baking sheet. I used a "soup" spoon to make it easier.
Gently press down each cookie to help it spread during baking.
Place a chunk or two of the remaining bacon on each cookie, pressing firmly just enough so it's attached.
Bake the cookies for 10-12 minutes, checking at 10 minutes for doneness. They should be light golden brown (I like the bottoms a little darker).
Set aside to cool.
A few pictures and tips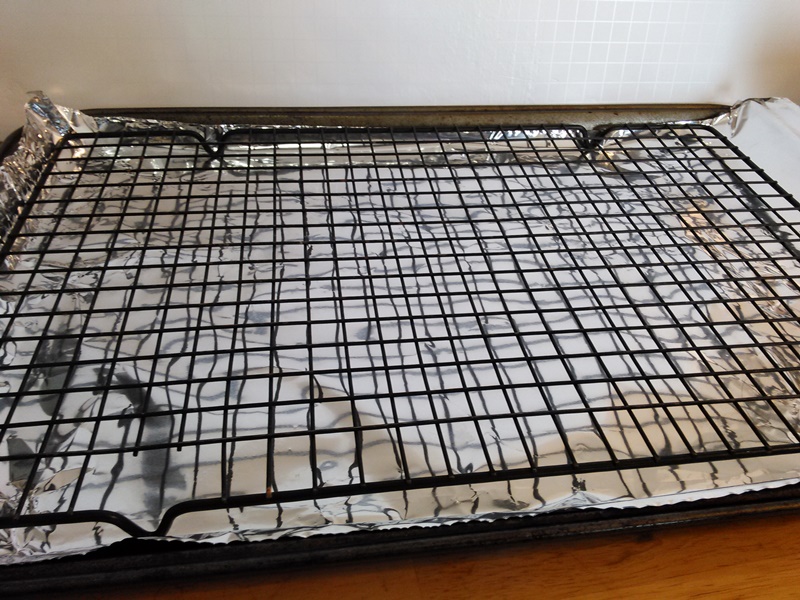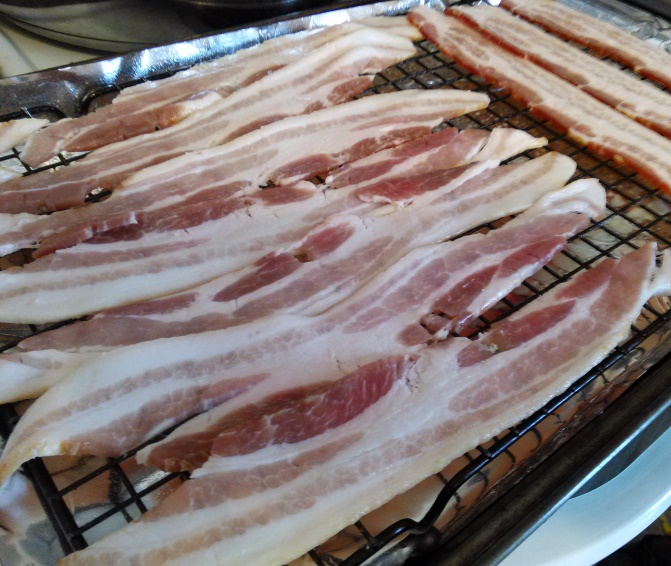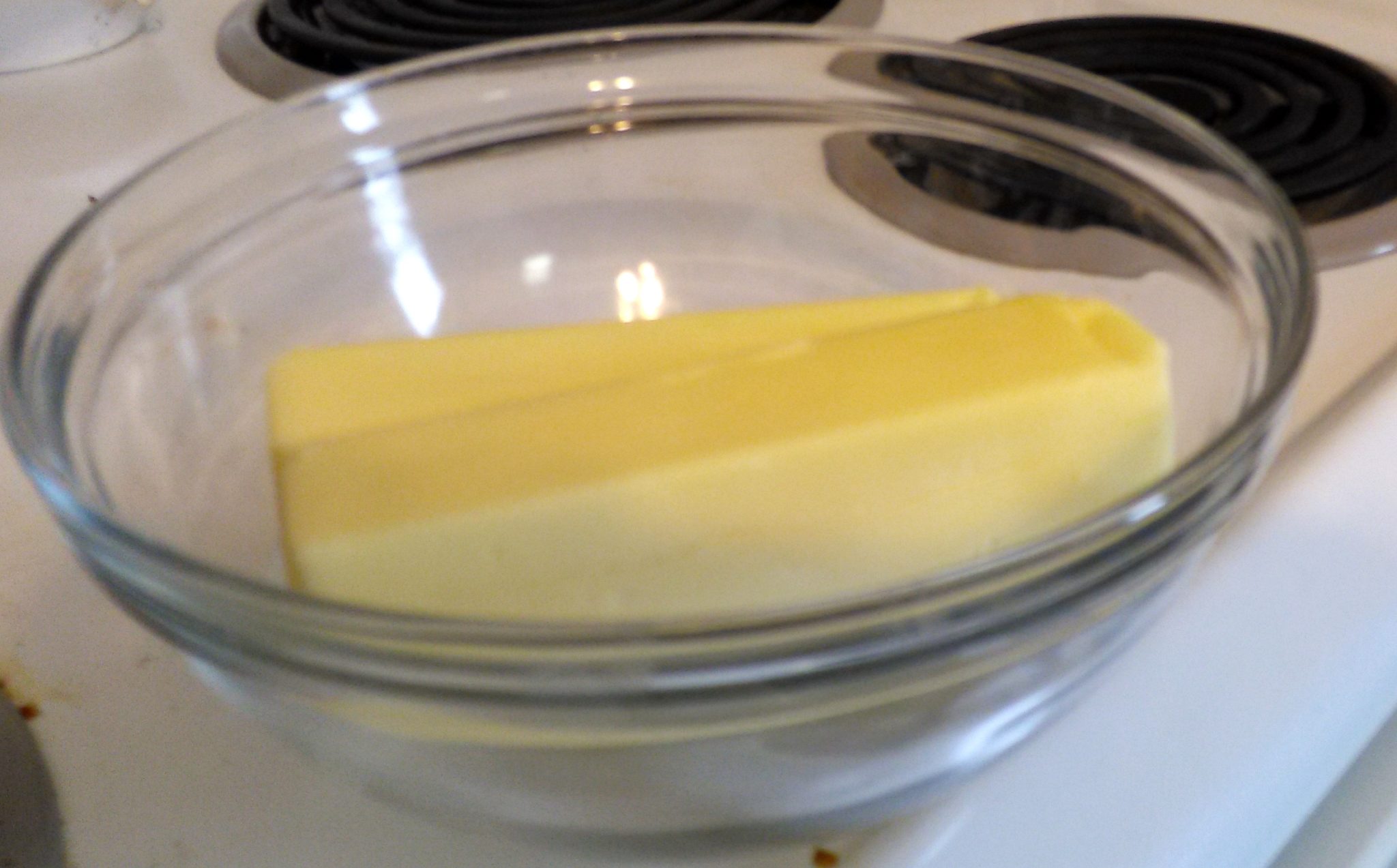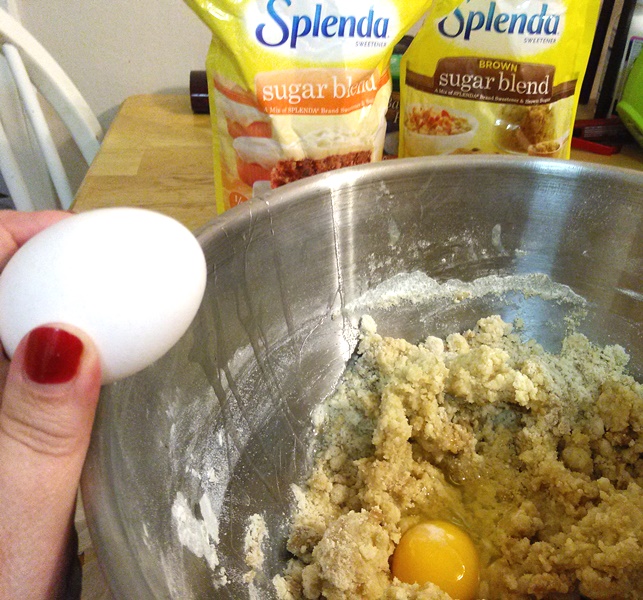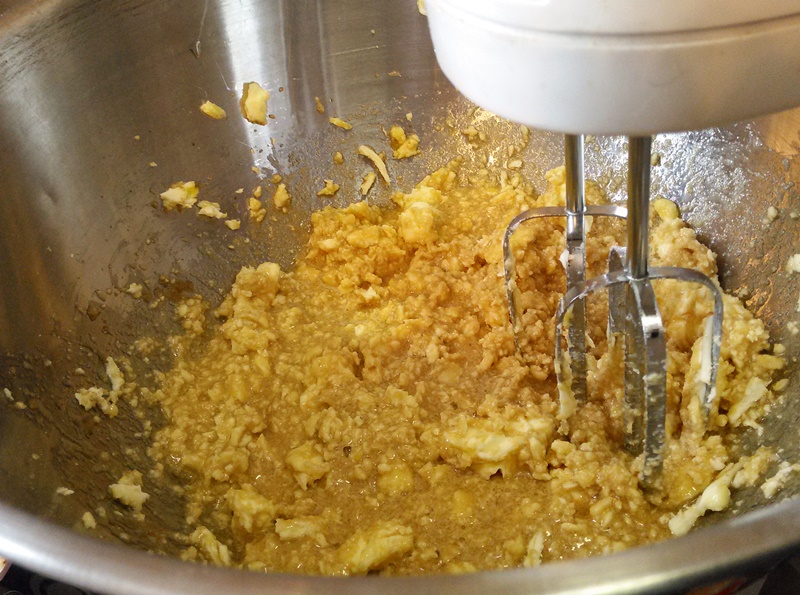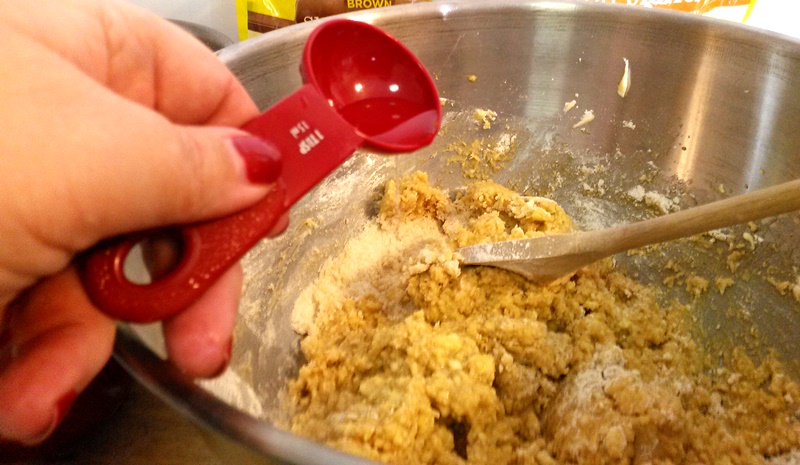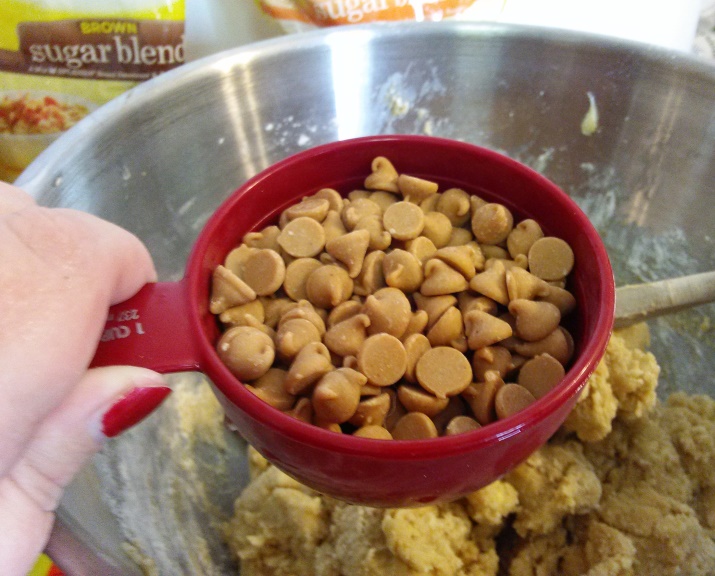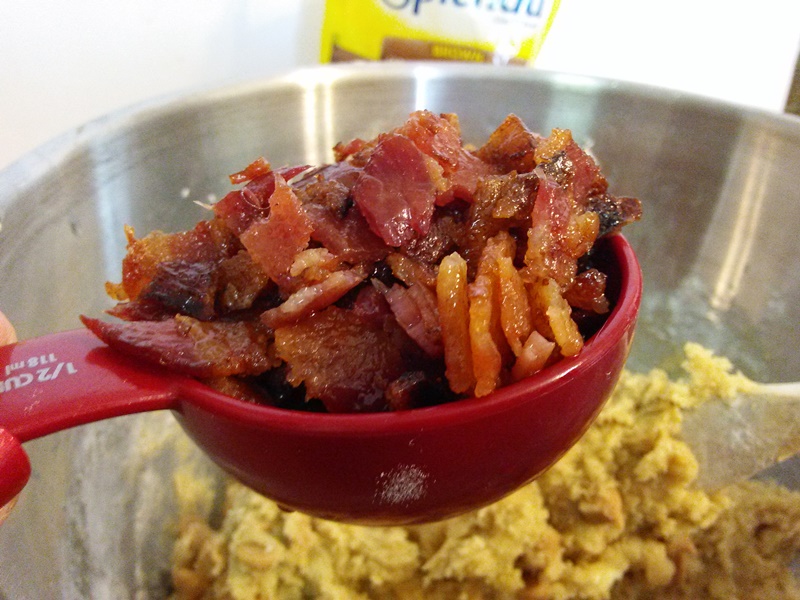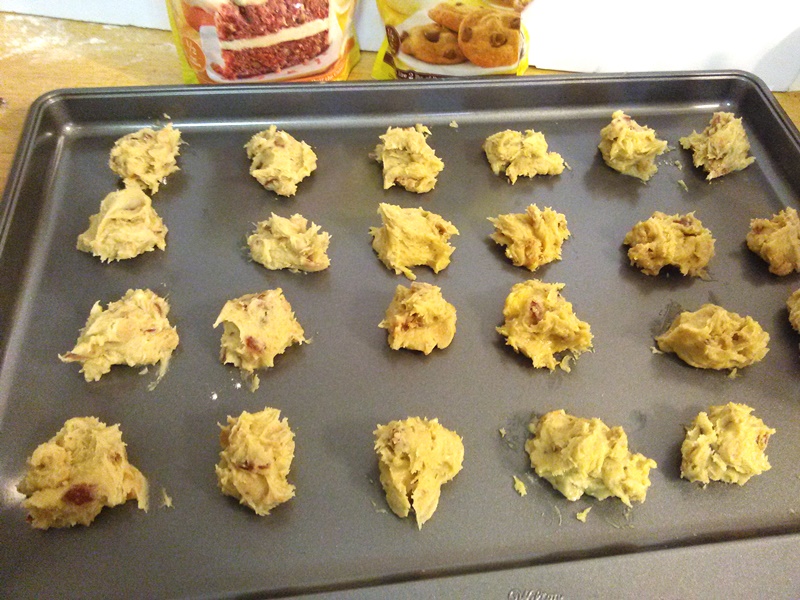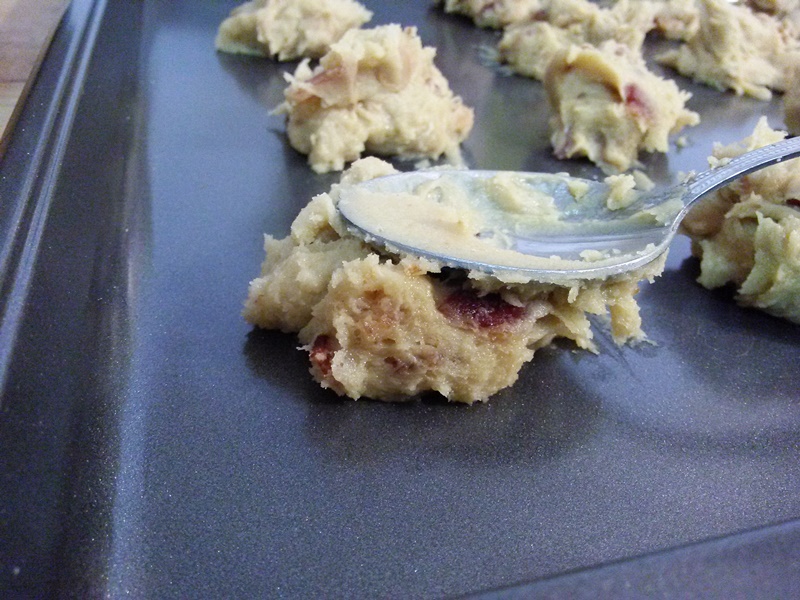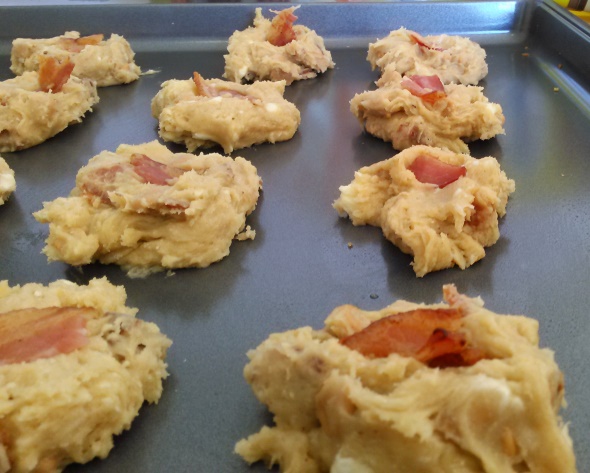 After 10-12 minutes, you get yummy goodness. The bacon flavor is more pronounced as the cookies sit.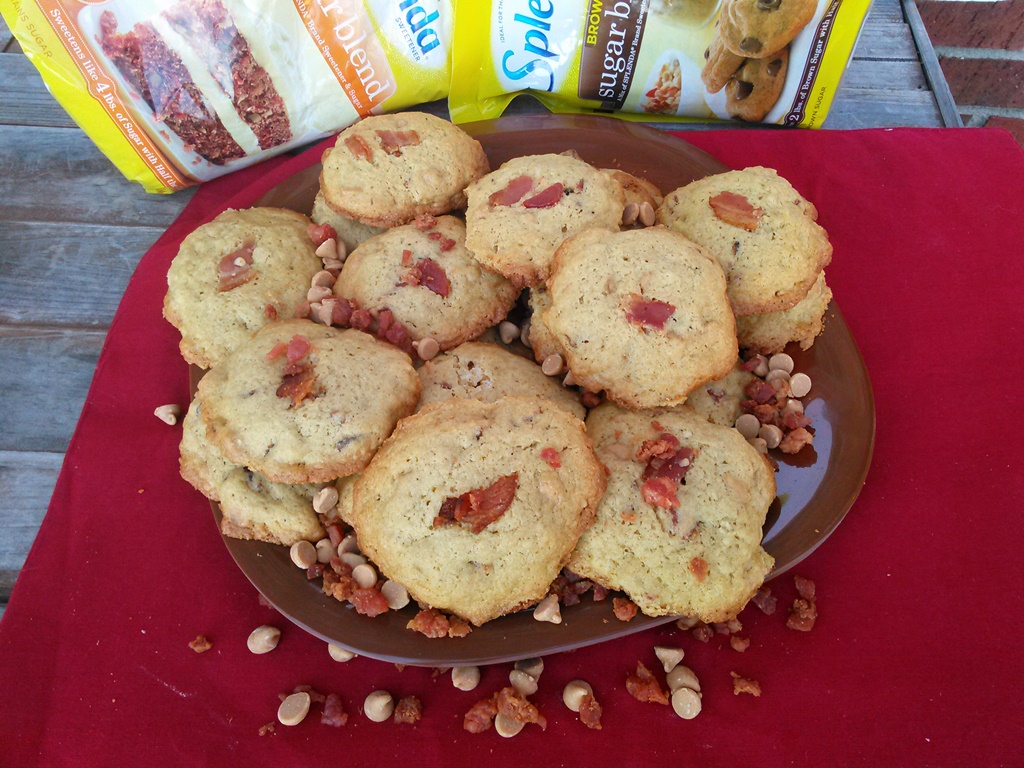 Have you used SPLENDA® to enjoy a sweet dessert with less added sugar? Did you know that the SPLENDA® sugar blends require half the amount compared to regular sugar (and they have half the amount of calories)? I challenge you to try this recipe or any of these SPLENDA® Sweet Swaps Recipes this holiday season!
Now, let's not forget that giveaway!
J&J Holiday Baking with Splenda

Related Posts via Categories