This shop has been compensated by Collective Bias, Inc. and its advertiser. All opinions are mine alone. #CornishHenHolidays  #CollectiveBias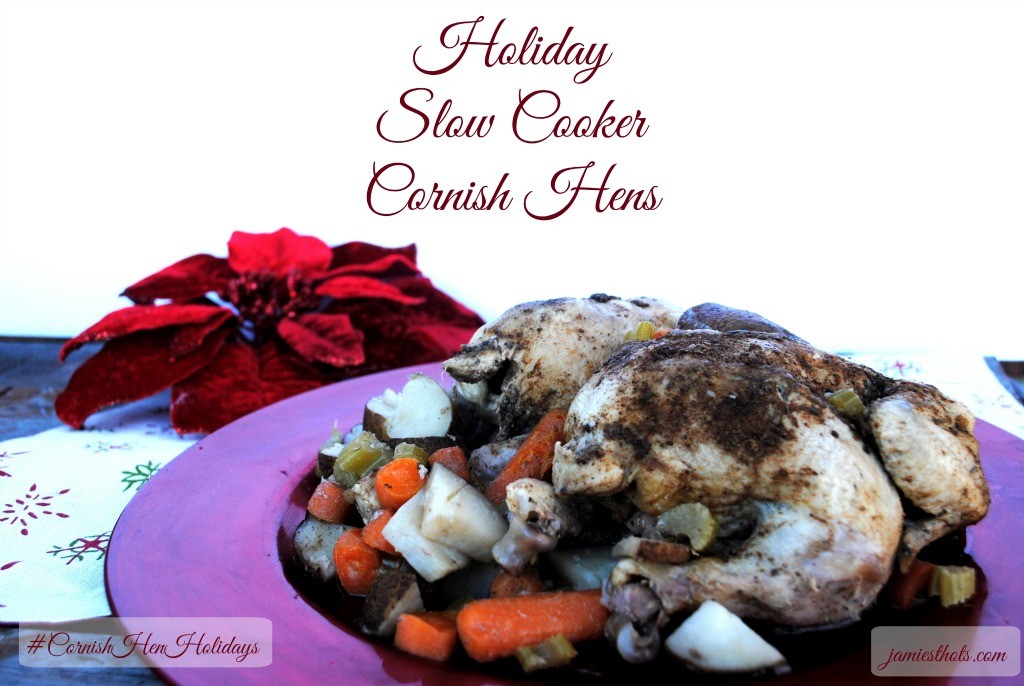 I remember going to my Grammy's (dad's grandma) house for special occasions and she would fix Cornish hens. I loved the idea that as a little girl, I would get a whole entire hen to myself yet it wasn't too an excessive amount of food. I've tried several recipes with Tyson® All Natural Premium Cornish Hens, but none has been better than a simple, seasoned rub then preparing the hens in a slow cooker with vegetables.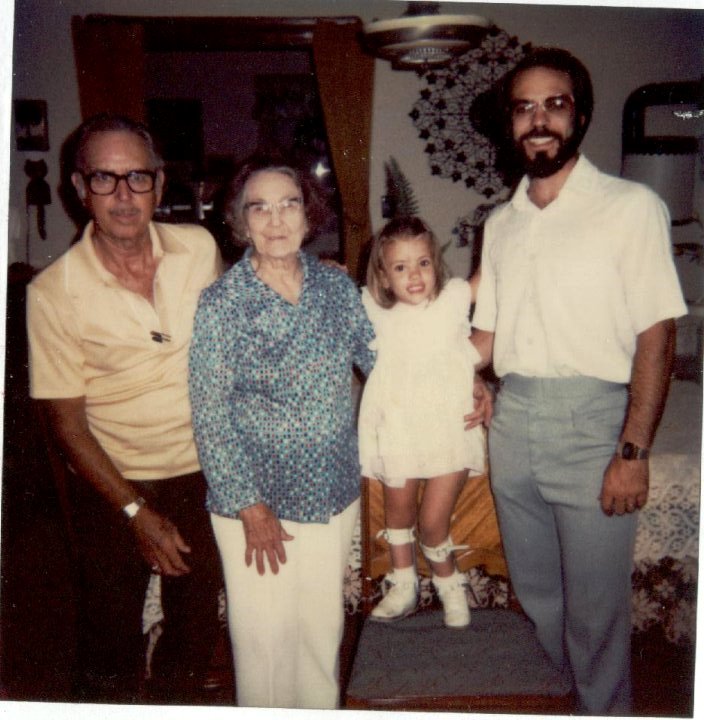 We tried baking Cornish hens last Christmas and I think we got a little too fancy with our basting. It was good, but we decided simple was better. We've also been using our slow cooker a lot lately and wanted to try cooking the hens that way for a much easier holiday meal. Think of all the dishes you won't have to clean!
Here are a few things you should know about Tyson® All Natural Premium Cornish Hens:
They are 100% All Natural with no added hormones or steroids
Each hen is individually bagged to protect from frosting or freezer burn (freezer burn drives me crazy)
I've seen fantastic recipes from fellow bloggers that prove the hens are great when cooked on the grill, roasted in the oven, or in a slow cooker.
Cornish hens are a great alternative to turkey or ham (who wants to have turkey just a month after Thanksgiving, really?). But who am I kidding, Cornish hens are great for any meal. By the way, you can download the Ibotta rebate app on your smartphone and "unlock" $1.50 off Tyson® All Natural Premium Cornish Hen twin pack! Here's a link to the offer.
Oh, and I should tell you that the Tyson® All Natural Premium Cornish Hen twin pack is usually where the frozen turkeys are located, which is the center aisle cooler/freezer in Walmart poultry section.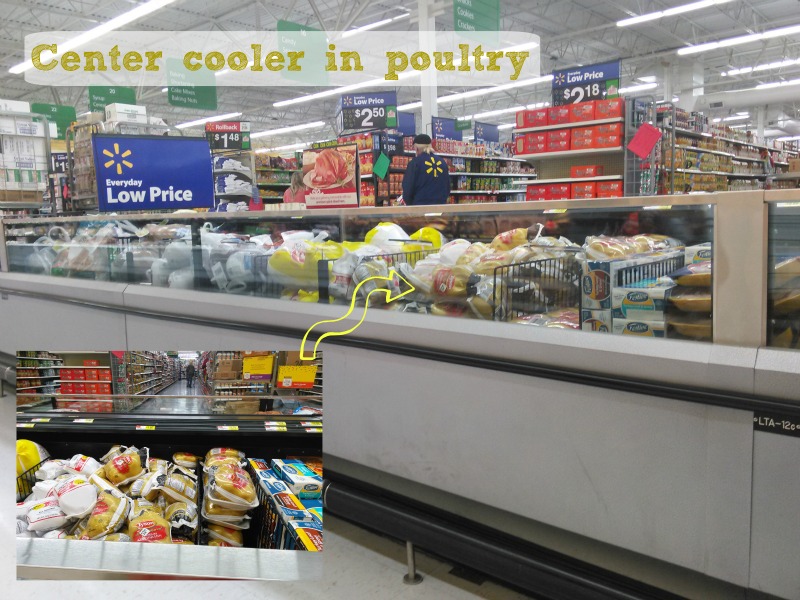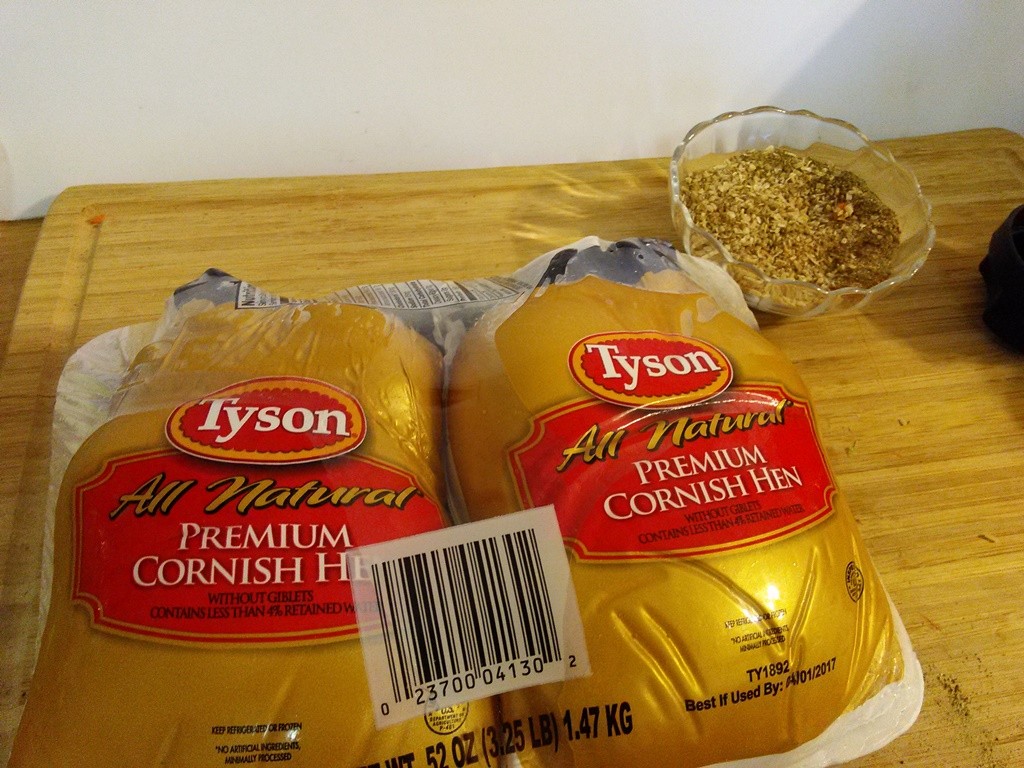 Holiday Slow Cooker Cornish Hens
Ingredients
Rub:
1 tablespoon salt
1 tablespoon paprika
1 tablespoon garlic powder
1 tablespoon ground thyme
1 tablespoon dried onion flakes
2 teaspoons rubbed dry sage
1 ½ teaspoons black pepper
Other ingredients:
Twin pack of Tyson® All Natural Premium Cornish Hens (thawed)
1 pound of baby carrots (mostly chopped)
3-4 sliced white potatoes (or 1 pound of sliced red potatoes)
4 sliced celery sticks
1 cup chicken or vegetable broth (reduced sodium)
1/3 cup hot water
Instructions (pictures below)
Mix together all the seasonings for the rub (salt, paprika, garlic powder, thyme, onion flakes, sage, pepper).
Chop the potatoes, celery and carrots and mix them together in the slow cooker.
Pour about ¼ cup of the broth over the veggies and let it sit while you prepare the hens.
Remove the twin Tyson® All Natural Premium Cornish Hens from their package, careful of the liquid that will drain out (I recommend opening them over the kitchen sink).
Rinse the hens with running water.
Apply the dry rub over the surface of both chickens. Be careful to make sure the rub is not overly concentrated in a certain spot but also that it reaches the folds around the wings. I put the hens on a large cutting board to make this process easier.
Nestle the hens side-by-side in the vegetable mix so that vegetables are underneath and all sides (except the top).
Pour the remaining broth and the water over the hens.
Firmly place the lid on the slow cooker and keep it covered the entire cooking time.
Cook for 4 to 5 hours. The exact time will vary according to your slow cooker (mine took 4.5 hours). Use a quality meat thermometer in several places on both hens to ensure that they are at least 165 degrees F (juices should run clear).
Carefully remove the hens from the crockpot (we needed to use two utensils to keep the hens intact as the slow cooker will make them incredibly moist.
The instructions in pictures
More of a visual learner? Here you go…..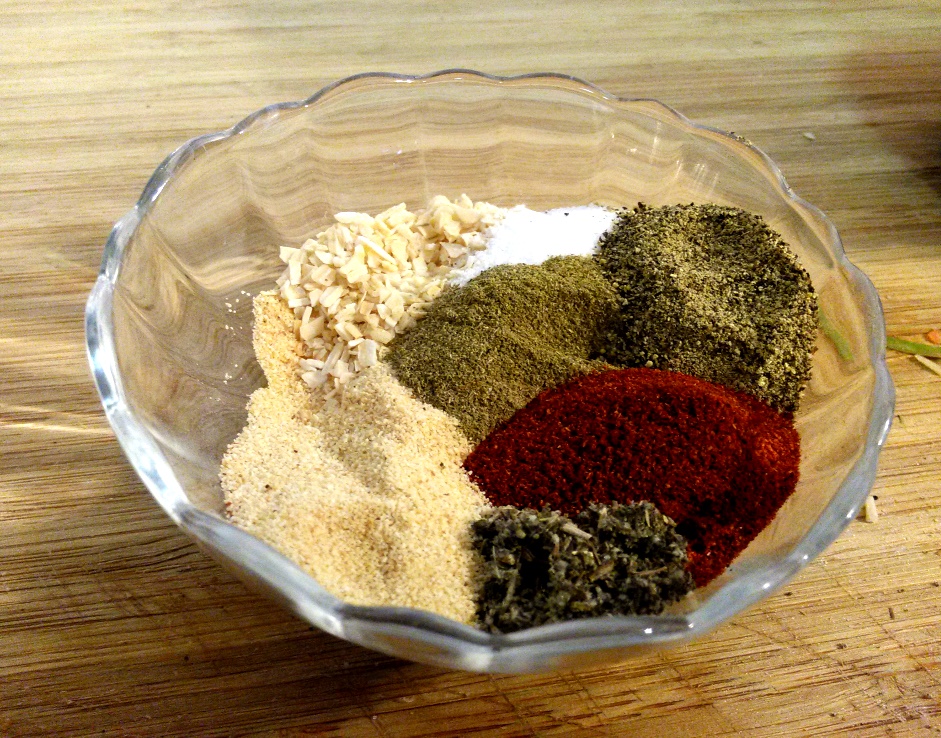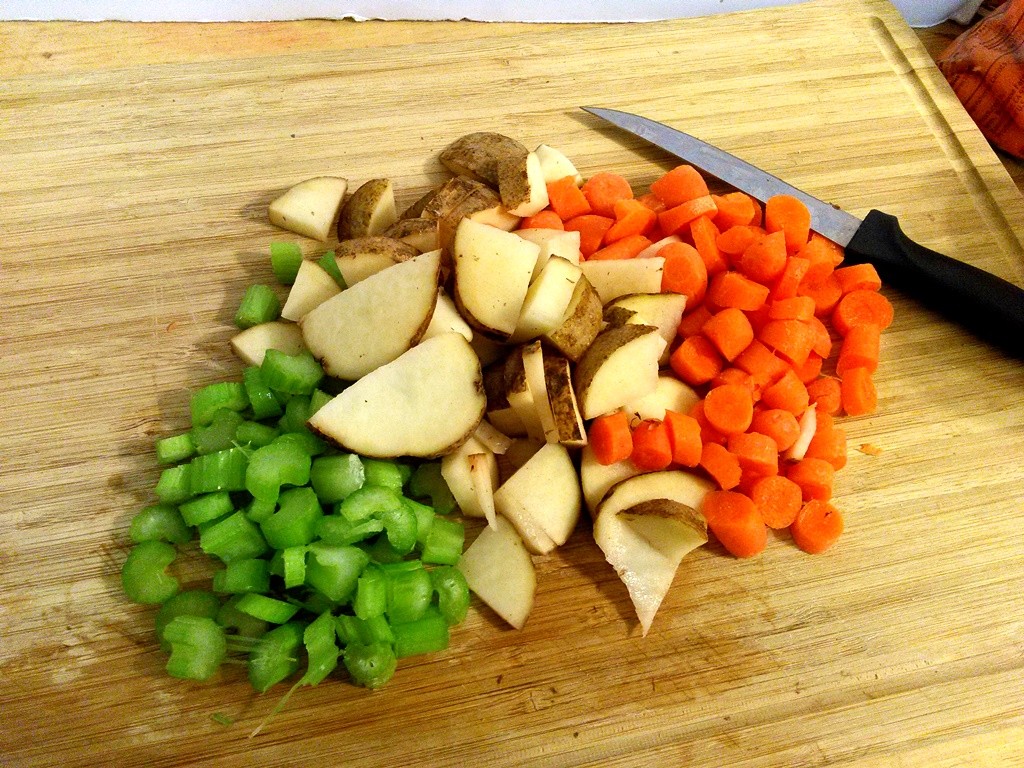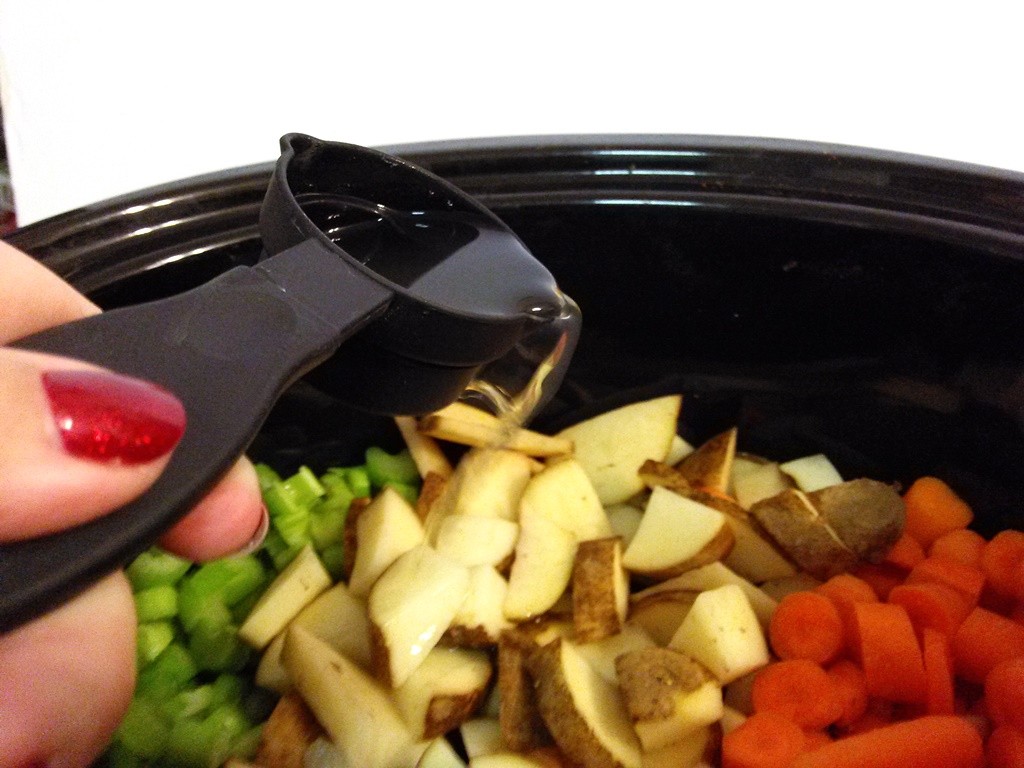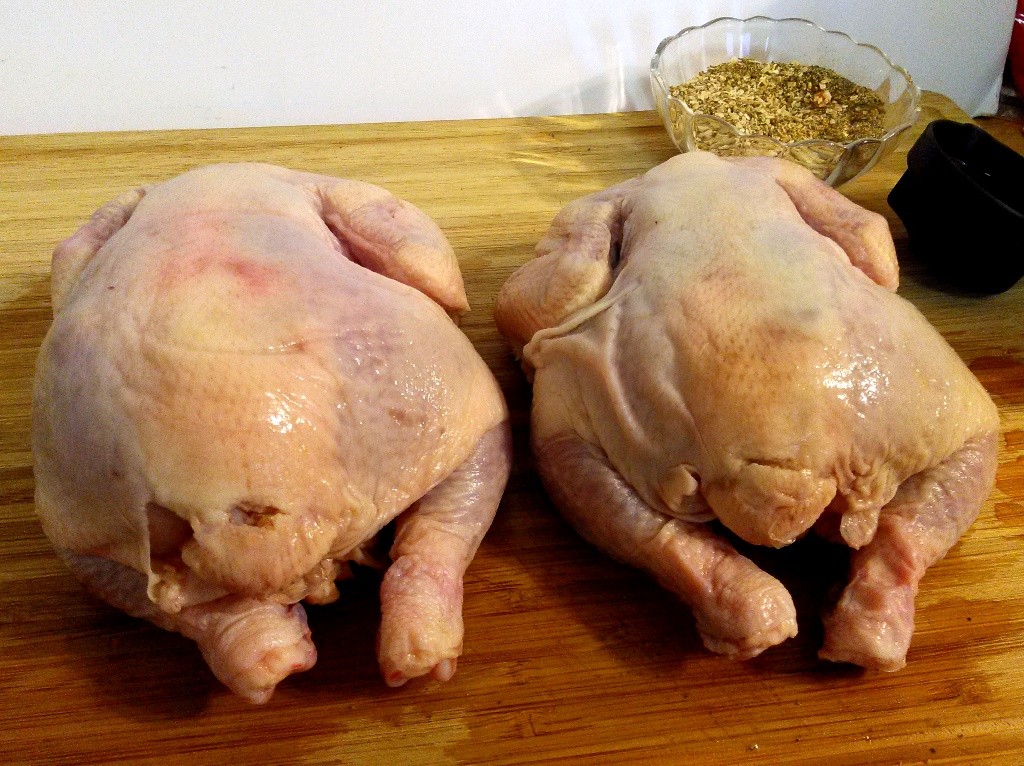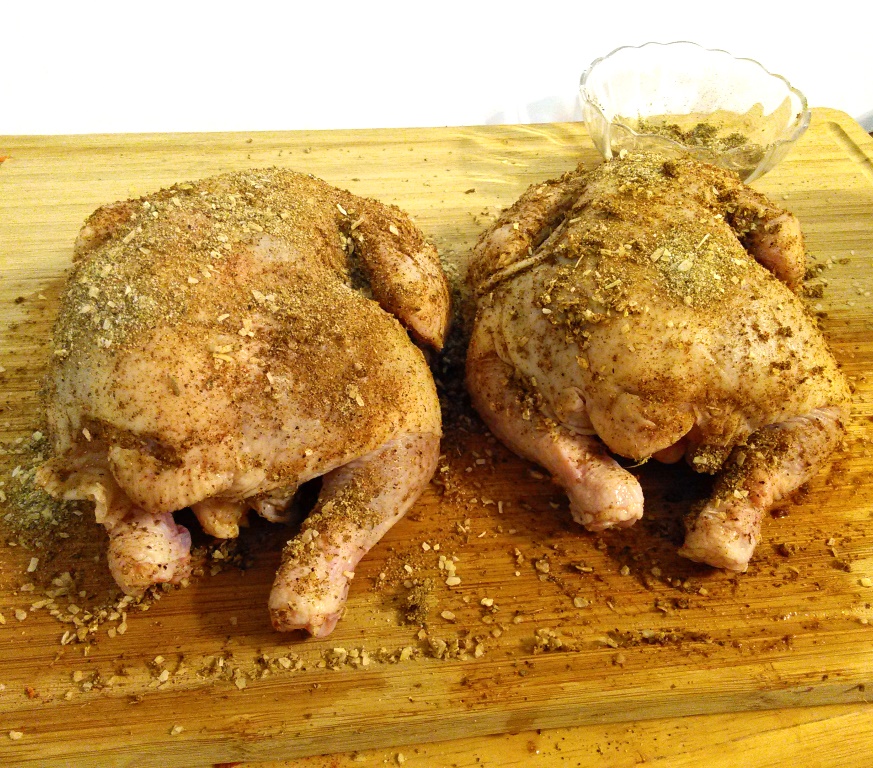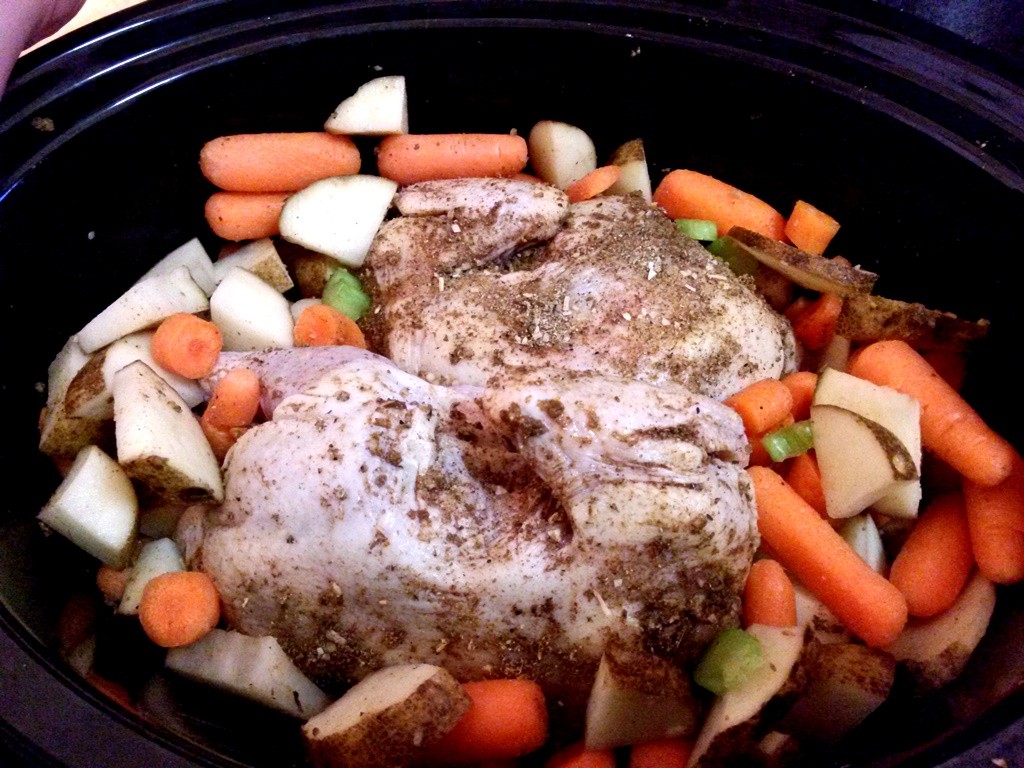 After about 4 hours…..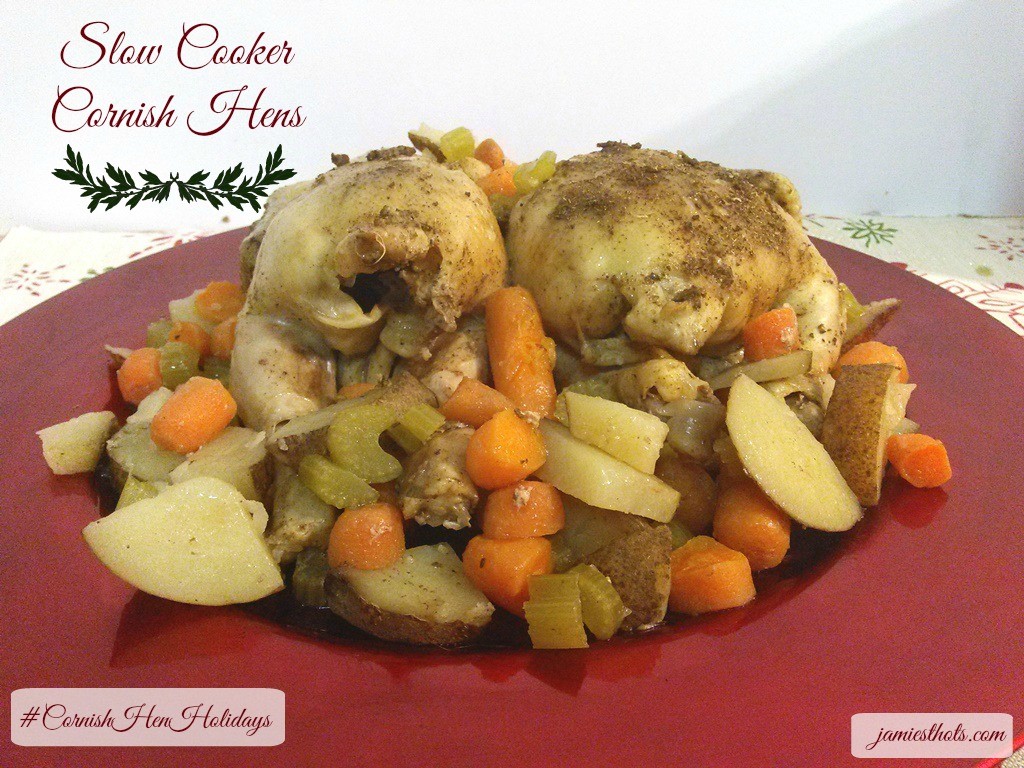 Are you ready to make your Christmas more simple but still delicious? Use this Ibotta coupon offer to get $1.50 off the Tyson® All Natural Premium Cornish Hen twin pack.