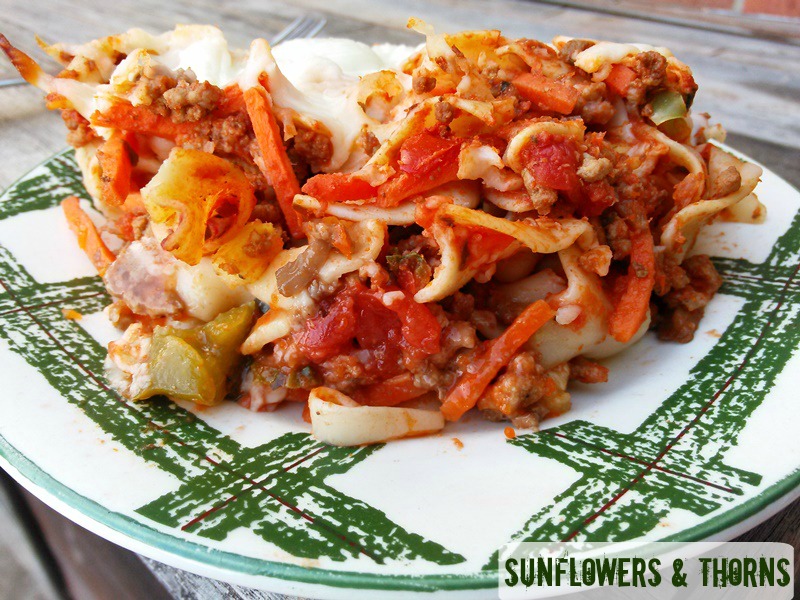 We first came up with this recipe several years ago and have loved it ever since. It started when we had lots of vegetables left over from various recipes and we decided, basically, "hey, let's see what happens when we put these all together!"
The exact recipe has varied over the years so I'm updating this post to reflect what we do now. This continues to be one of our favorite go-to recipes in the spring and summer. I called it Farmer's Market Pasta Bake because you can get most of these ingredients at your local market.
Have you made this yet? Let me know what you think!