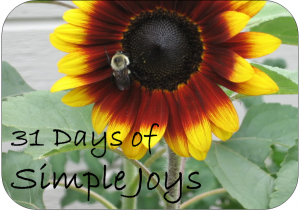 I'm not a graphic artist by any stretch of any of the craziest imaginations. When I use art for my blogs, it's either crappy pictures I've taken myself or images I've found on the free area of Flickr. I heard at WordCamp Fayetteville that it's really easy to make your own graphics on PowerPoint but I couldn't figure out how to save it the right way so I never bothered to try making my own graphics.
Then this whole idea of the 31 Days of 2012 came along and I really wanted a cute graphic to use every day with my entries. I decided to create what I wanted in PowerPoint and then figure out later how to save it or convert it or whatever. So I created the graphic and went to "save as." Ahem. There is an option in PowerPoint to save as a PNG file, perfect for blogs. No converting. No searching databases. Easy peasy.
I'm not saying the graphics are going to be pretty, but it makes me smile to know that I can make something like that all on my own. I can't wait to make more and to make them better!
Related Posts via Categories