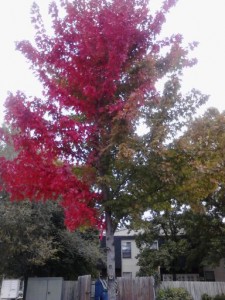 I grew up coming to Beaver Lake during the summer but my first memory of Northwest Arkansas during the fall was in 1995 when we visited John Brown University. It was in October and the trees had exploded with color. Reds, yellows and oranges filled the hillside. I fell in love with the Ozarks.
Now that I've lived here for the better part of the last 16 years (four years of college plus 11 years post college divided by about 18 months in between), I still love fall. I still love the crisp air and the changing colors. That's my Simple Joy for today. When the trees first start to change. I especially love two phases: when a tree is half color and still half green, and when it's in full color. One shows a transition the other shows full glory.
By the way, if you want to know more about the fall leaf changing schedule, visit Arkansas.com
What's your favorite part of fall?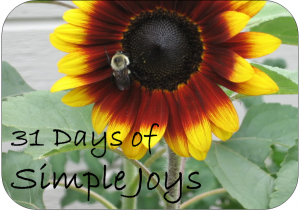 This post is part of a blog series I'm participating in called the 31 Days of 2012. More than 1,100 bloggers nationwide chose a theme to talk about for every day in October. My theme is Simple Joys, the little things throughout the day that warm my heart, put a smile on my face or sometimes simply give a little sign that everything will be OK.
Related Posts via Categories