This week is all about Autumn or Fall, if you prefer. I'm participating in two simultaneous blog challenges with the new one sponsored by Arkansas Women Bloggers. The BLOGTober Fest will feature a different fall-related theme this week and will have the same badge for each related post. Be sure to check out the other ladies who are joining in the challenge! They can be found on the ARWB site at the link above.
Oct 15: Fall Fashion and Decorating
When I first moved out on my own, I really got into decorating for each season. I had stuff for inside and out. For Christmas it was Santas and for winter overall, it was snowmen. For summer it was flowers and patriotic stuff. For spring it was usually well, flowers. For fall, it was gourds and scarecrows.
When I got a cat, I started toning down my indoor decorating because she kept knocking stuff over and even chewing on some of it. Then when John and I married, life was so busy that I just didn't do much seasonal decorating (even some Christmases have been pretty bare!).
Now that we're in our own home, I'm trying to spruce things up a bit. I'm starting a little small and trying to build by purchasing what I like at the end of the season once it's on sale. I absolutely love, love autumn decorations so I went ahead and purchased a few cheap items that will probably be at least partially replaced later. I like what I have, just have found other stuff I like better. The old stuff will be donated to a local charity.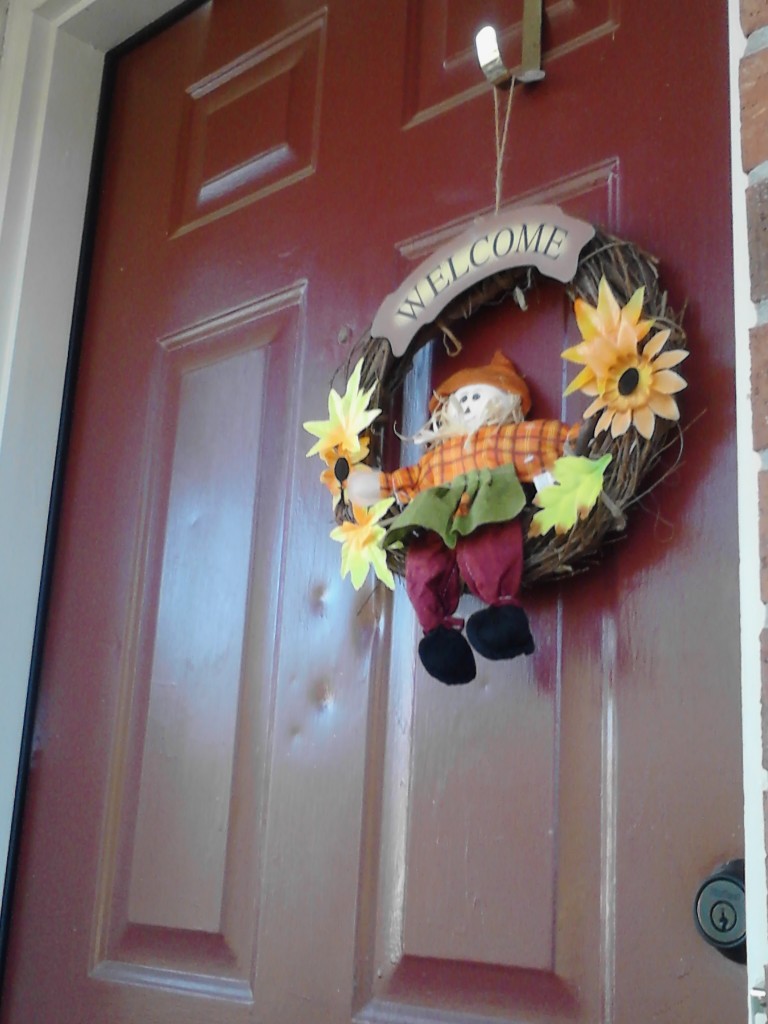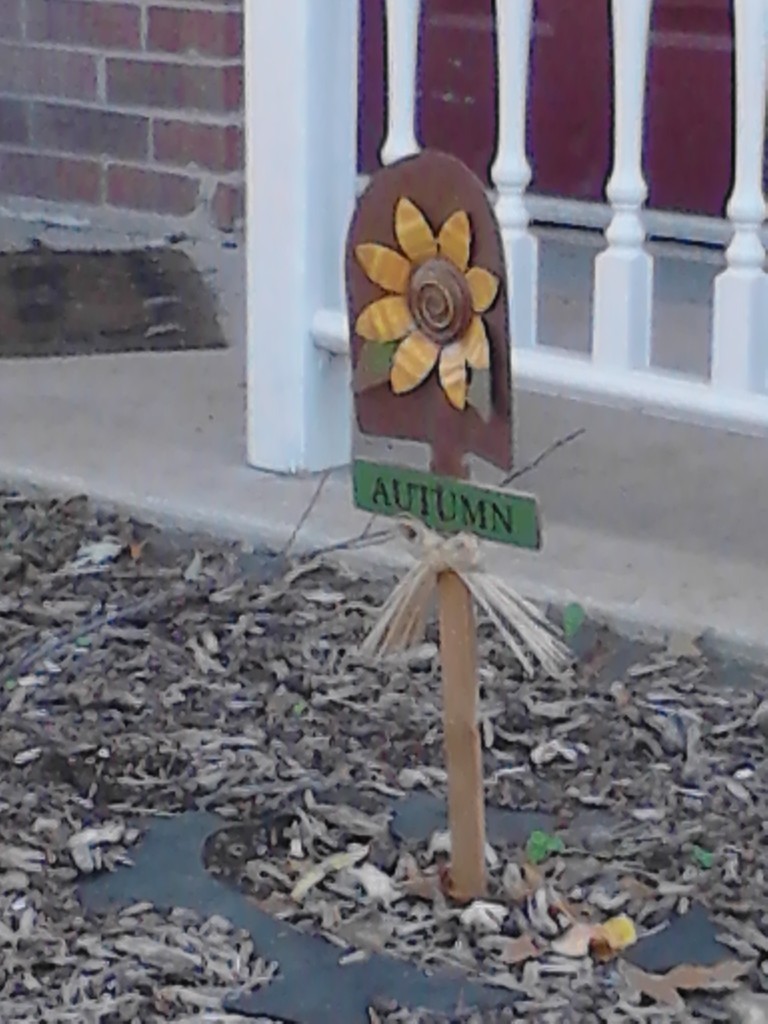 You might notice that I only decorate for fall, and not Halloween. I love a lot of Halloweeny decorations, but considering I don't celebrate the event, I choose to not use it in my decorating. I just live vicariously and enjoy other people's Halloween displays.
Now this blog is also about dressing up Jamie for fall and I would be remiss if I didn't share a picture (albeit not the most attractive angle of me) of my favorite fall scarf. I start wearing it in late September and try to wear it as often as possible until Thanksgiving. It's brown with yellow and orange leaves. I bought it at an a local craft fair a few years ago.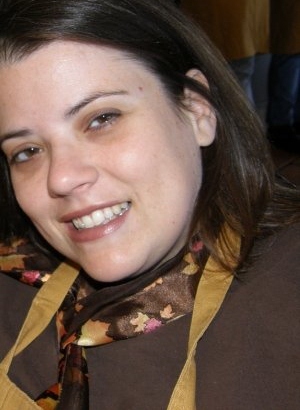 Related Posts via Categories