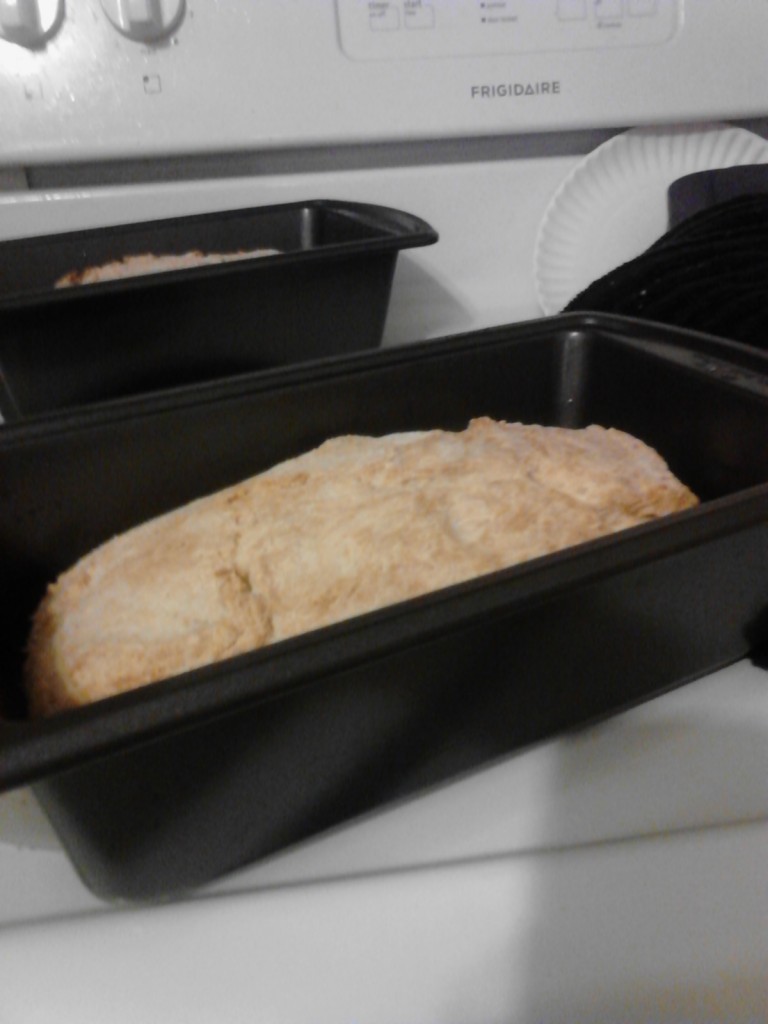 One of my favorite parts of being married is being able to talk about our family traditions from childhood and what we want to carry on as adults.
John's family has a tradition where they make a specific bread recipe the first time the temperatures drop into the low 30s (they lived in California at the time). During our entire time of dating and engagement, John talked about the smell of the his grandma's bread and all the memories he had of those times.
He talked about making the bread with me when we got married and I looked forward to that. I felt honored, and continue to feel honored every year that he shares this tradition with me. It's like he's sharing a piece of his past and including me in the future.
All from a little bit of bread.
Want to make your own homemade bread? 

Grandma Susan's bread is crazy easy. This will sound like a strange recipe note but I wanted to point out that although it has milk, I don't have trouble with it like I do with other milk products. So I'm saying that don't let the milk scare you away from this recipe unnecessarily.
Here's what you'll need:
5 1/2 to 6 cups of unsifted all-purpose flour
2 packages of active dry yeast
3 Tablespoons of sugar
2 teaspoons of salt
2 cups of milk (We make this with regular milk but plan trying almond milk to see what happens.)
1/4 cup of butter or oil
2 bowls
2 bread pans (9×5)
Towel or towels to cover the bowls while the dough rises
How to make the homemade bread:
In a large bowl, combine 2 of the cups of flour with the dry yeast, sugar and salt.
In a saucepan, heat the milk and butter until they are very warm (about 120 degrees or so)
Add the milk mixture to the flour mixture in the bowl and beat until smooth.
Stir in the remaining 3 1/2 to 4 cups of flour to form a stiff dough
Knead the dough on a floured board or surface until smooth and elastic (about 8-10 minutes)
Place the ball of dough in a greased bowl, turning it so that all sides are greased.
Cover the bowl and let the dough rise in a warm place until it's light and doubled in size (this should take about 1-2 hours. We usually set it on the stove top with the oven on the lowest setting)
Punch down the dough and divide it in half. Shape each ball into a loaf and place in the greased bread pans.
Cover the bread pans and let the dough rise again in a warm place until each loaf has doubled in size (should take about an hour or so)
Bake in a preheated oven at 375 degree for about 40 to 45 minutes (or until golden brown).
Remove from pans
Makes two loaves (why is this comment necessary considering you place it in two loaf pans?)
Enjoy! This recipe makes somewhat short loaves so it's hard to make a sandwich from the bread. It's bread with butter and jelly or peanut butter and honey.
Related Posts via Categories