I love the Arkansas Women Bloggers monthly challenges! I learn new things about blogging, learn more creativity and in this case learn a new skill. The challenge for today was to use PicMonkey to create a photo that demonstrates something for which we are grateful.
I've learned to be grateful for many things so I decided to limit this one to family, mostly immediate family (including pets of course!). I'm of course grateful for aunts, uncles, cousins, grandparents and all other family but I only had so much room on the collage!
I can't wait to use PicMonkey more.
The pictures are: Top row from left: my cats and my husband and me at our wedding. Second row from left: my parents, John's parents, my brother and his wife and three kids (and the dog). Third row: our dogs and the blog challenge badge from Arkansas Women Bloggers.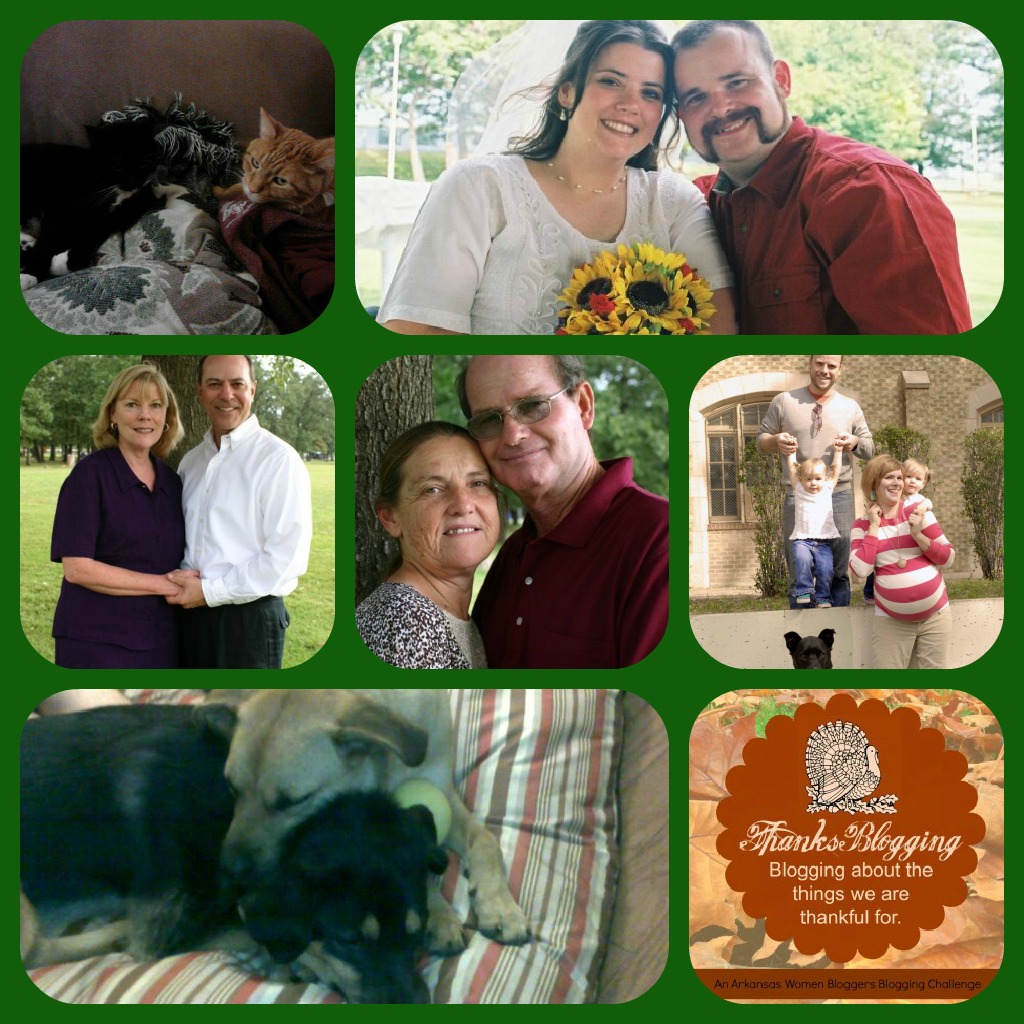 Related Posts via Categories