A few years ago, they invaded MySpace. Then a few months ago, the cute graphics with wise or funny sayings became all the rage on Facebook.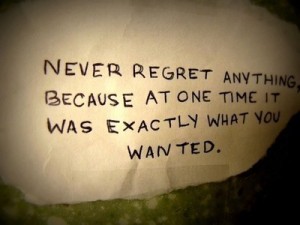 Clichés or even short quotes or sayings are often useful tools because they present a broad idea in a short, compact way that helps us look at one of life's situations in a different light. They are also good for reminding ourselves of truths we already know in an easy to remember, easy to repeat manner.
When not posting these great sayings online, they are good to have on, say, a 3×5 card on a bathroom mirror. You know, as a reminder.
So what's the problem?

The problem with these quotes or sayings is when we as people fail to realize that they only go so far, or when we use a quote that was not really intended for our circumstance.
For example, what if a quote tells you to not think too much into the future? This is great to remind us to not worry or to remember to enjoy every current moment. But this could easily be taken too far and used to mean that one shouldn't plan for the future.
I remember the quote that we "teach people how to treat us." This is true in that people often treat us in a way that we allow. But, as I learned the hard way a few years ago, sometimes people treat us bad because they are evil. I kept trying to figure out what I was doing to give off the message that it was OK for this individual to be mentally and emotionally abusive towards me and instead of just getting out of the situation, I stayed around trying to figure out what I was doing wrong, what I was doing to teach this person it was OK to treat me that way. The truth was, that person was wrong, not me.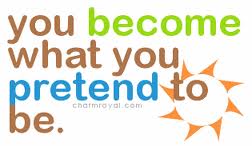 Another example are all the sayings that talk about not caring what others think or not taking crap off of anyone. This is great for people who struggle with low self-esteem or get too focused on what others think of them. But for those who don't have this problem, it could easily be ingrained in them that they should do whatever they want no matter what anyone says. This is a dangerous both socially and emotionally.
So I'm curious, what sayings have you heard that are great on the surface but could be taken too far or in the wrong way?
Related Posts via Categories