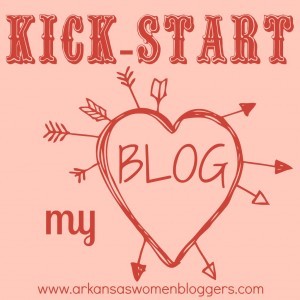 Quick confession: I often write items on my "to do" lists that I've already done simply so I can mark them off the list and feel the sense of accomplishment that little check mark or line through brings.
I mean really, who doesn't love a "to-done" list?
The latest Arkansas Women Bloggers' challenge is all about cleaning up our blogs and making them easier to find, more user-friendly and just … better. Considering Jamie's Thots has only been at this address since late July and it was just redesigned a couple of months ago, a lot of the first day's suggestions were already done. I did some more tweaking, however, and I hope that it provides a cleaner look and a little less clutter here on Jamie's Thots.
So what did I do? Here's the clean-up suggestions we got from AWB:
Clean-up Your Sidebar-This is where I did the most work. I decided it was too much work for readers to have to literally search for the search function on my blog so I moved that to the right side near the top. I also removed the entire section of icons for blog challenges because I plan on participating in a whole bunch of those! I moved those icons to their own page under the About Jamie's Thots page. That blog challenges page can be seen here and if you click on the picture, it should take you to a page related to that specific challenge.
Remove Captcha Code or Word Verification -Pretty sure I didn't have this, so this was marked off!
Add a Search Bar  Oh, was so already on top of this one! Search boxes are one of my favorite functions on any site and I admit to using it on my own blog to find back posts.
Add Easy Links to Your Favorite Social Media Outlets -OK, this was sorta done. I don't link to Facebook because my profile is private and I don't have a Facebook page for my blog (yet). I already linked to my Twitter and Networked Blogs feed but added my Pinterest feed as well.
Create a Sitemap and Submit it to Google -I'm trying to care about this because I know it helps SEO. I just don't feel like it. I did install the plug-in for it, but haven't done much with it yet. That deserves me at least half a check mark, right?
Stay tuned as we all work to make our blogs better!
Related Posts via Categories