There is a little girl living in Russia right now whom I can't wait to meet. She has no idea who I am or that I even exist. She has no idea that I've been praying for her and waiting with bated breath for the time when her little walker and her little feet can sit on U.S. soil and she can finally have a place to call home. A home where she is cherished, not referred to as an "invalid."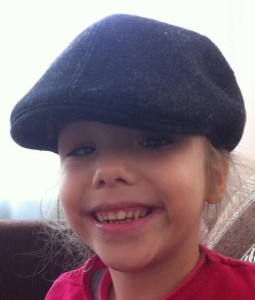 The story of Polina is much like the thousands of orphans living in Russian orphanages, but in many ways it's incredibly unique. I was about to say that I met her mom less than a year ago, but then it occurred to me that technically I've never met Kendra either. Kendra found me through a mutual friend and I've gotten to know her through Facebook and her blog. She and her husband, Jason, have been trying to adopt a little girl from Russia and have been raising the funds to make that dream a reality. When I call Kendra her mom, it's not technically fully legal yet. But in her heart, Kendra is Polina's mother.
Polina is a little girl with Spina Bifida, the same birth defect I have. I rarely feel a connection with someone simply because we were born with the same health problems, but sometimes it is a bridge that creates a unique connection that is hard to explain. I don't think the common bond is the disability, I think the common bond is how we handle it, how we are survivors and thrivers…not victims.
I've never met Polina but I can already see from the photos, videos and her mother's description that she's a fighter and a sweetheart wrapped all into one. She has spunk. She loves life. She loves to learn. I love that.
A little bit scared but we have a really big God
A recent law passed in Russia made this happy story a little bit scary. In a tit-for-tat move against the U.S., the Russian Parliament voted to ban Americans from adopting Russian children, including those that are already in progress. It appears now that those that were already in progress will be allowed to proceed and that Polina can come home in February, but the family has a hedge of prayer around them until they finally have their daughter home.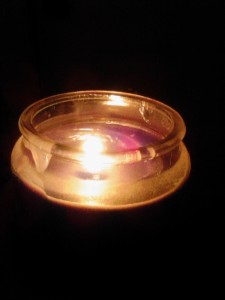 I've been impressed as I watch Kendra tirelessly (well, I know she's tired but she doesn't stop!) go on interview after interview to share the story of Polina and the thousands of other orphans. She doesn't do it for the attention, in fact I get the impression that it makes her almost uncomfortable. But she's a momma fighting for her little girl and for others like her. She's a mother fighting for justice and safety. I can't wait to find out how Polina reacts when she learns and is able to comprehend just how much her family has fought for her.
Last week, the family held a prayer vigil for Polina and all the other Russian orphans who the ban affects. It was held before tens of thousands of Russians took to the streets in a peaceful protest of the ban. I chose to not attend the candlelight vigil in person because of incoming bad weather and my health was not that great. Instead, I joined several dozen people all over the country and I'm sure the world in participating online. We took pictures of the candles we burned in Polina's honor and posted them to Facebook. The effect was surreal.
The time is coming close for when Polina comes home. I ask that you join in me in praying for the family, this little girl and for all the special needs children across the world who need a home filled with love, joy and Christ. You can follow the family's story on this blog.
Related Posts via Categories