Let's get the first thing right out there. I know the title says January. I know it's the middle of February. I'm catching up!
Moving on…
For this first study, I want to remind myself that my God-sized dream is to realize that I'm enough. What does that mean to me? It means that God made me for a specific purpose. If I try to go beyond that, I'm setting myself up for heartache and feeling like a failure. On the other hand, if I don't strive for all that God has in store for me, then I will live life feeling unfulfilled, even if I don't understand why.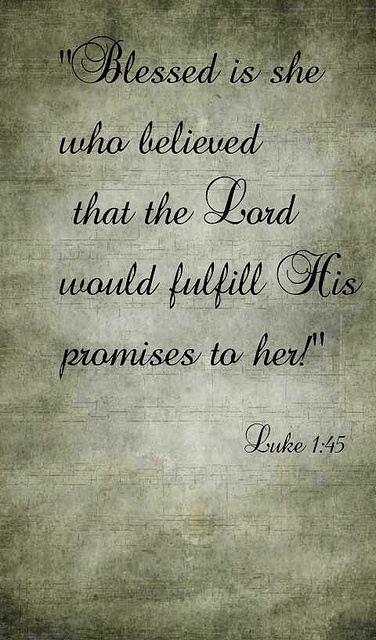 It's so easy for me to get distracted by what others think I should be doing, even if I don't agree. I have to make peace with the idea that I don't agree. If my focus is on God's plan, their ideas wouldn't really matter to me. I also think that I would be more open to hearing messages from the "right" people that God brings to my life to help share his plans for me. I'm a firm believer that God works through his people, if we let him!
Each month, I plan on creating a Wordle that reflects the thoughts for the month. Here's the one for January: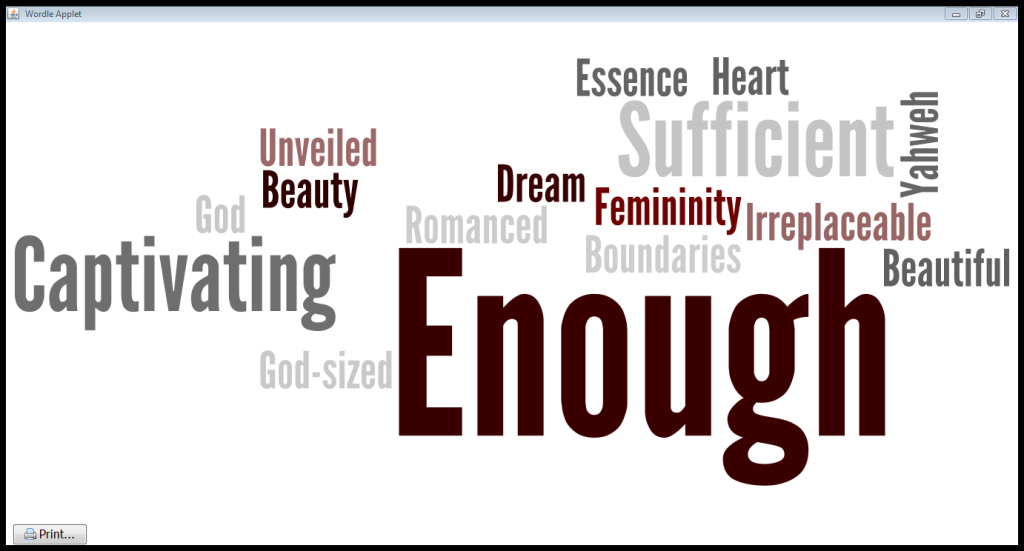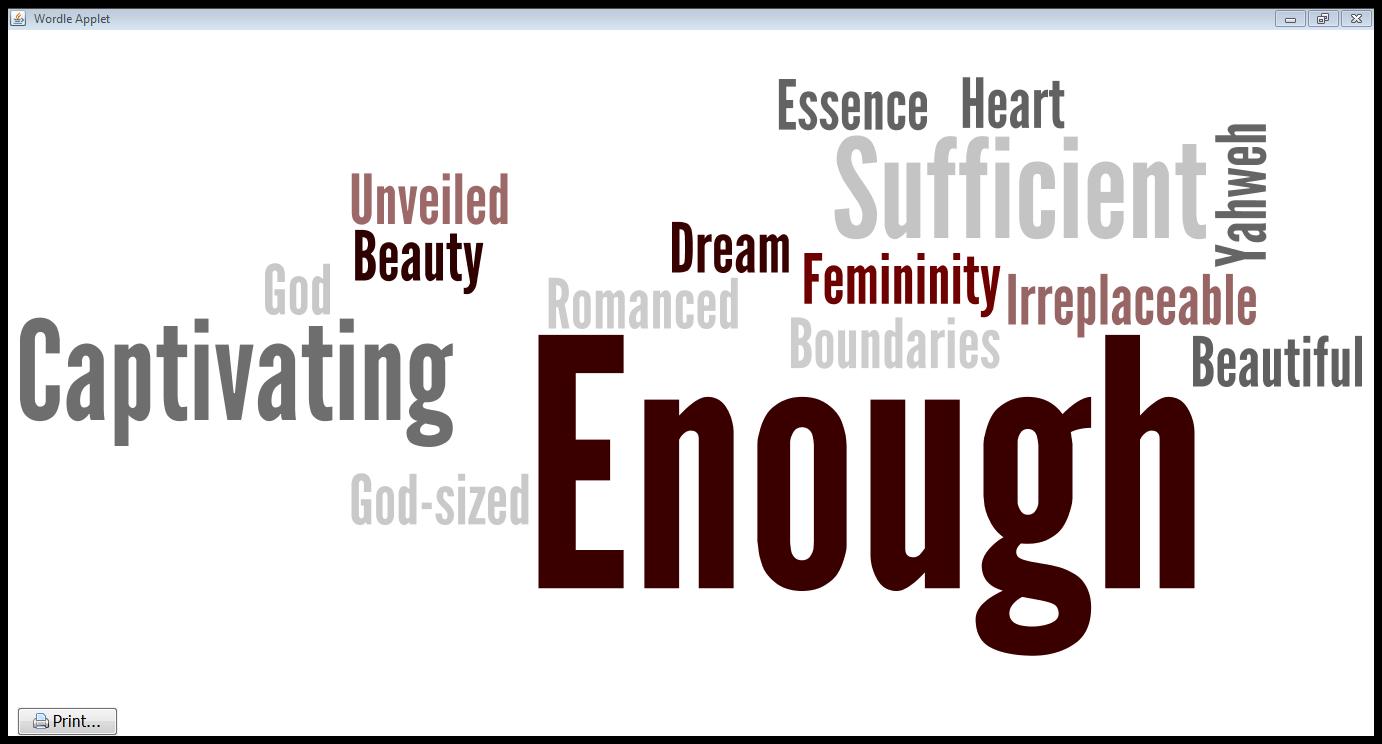 Song of my heart
I leave you with a song from Amy Grant that has taken on extra-special meaning for me. The biggest part is this part:
Then you gently re-remind me

That you've made me from the first,

And the more I try to be the best

The more I get the worst.

And I realize the good in me,
Is only there because of who you are.

Who you are…

And all I ever have to be
Is what you've made me.
Any more or less would be a step
Out of your plan.

As you daily recreate me,
Help me always keep in mind
That I only have to do
What I can find.

And all I ever have to be
All I have to be
All I ever have to be
Is what you've made me.