More than a month ago, I introduced "unlocking the idea of enough," which is a year-long study of understanding the idea that as woman created in God's image, I'm enough. Being enough isn't about achieving the bare minimum, it's about understanding that in my own way, I'm meeting the needs. I no longer have to listen to the lie that I'm automatically not sufficient.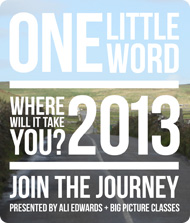 This study seems to be derailed at every turn yet it rarely leaves at least my subconscious. The trick has been to try and follow the guidelines in the One Little Word study, but to tailor it to my needs. My participation in OLW is part of a bigger picture and trying to fit the monthly projects doesn't necessarily fit the overall study.
Part of the OLW project is to take our word and create themes for each month regarding the word along with intentions or goals to study or otherwise explore the idea. I've wanted my overall study to be more organic than that and not wait for an assigned month before looking at a concept. Truth be told, in two months I've already been considering two or three of them at once!
In an effort to be able to follow along with other group members who are participating in the One Little Word project, I've decided on a compromise. Although I will be studying the concepts as they come, I will use the 12-month schedule as a guide for when I scrapbook about a subject. The path I chose for the OLW project was to express it in a scrapbook but I will also be blogging about the overall study.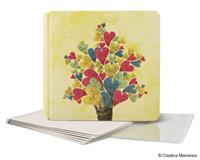 With all that explanation, here are my 12 statements with intentions. This too will be an organic process as I develop or come across ideas that better help me understand the concepts I'm trying to grasp. My goal is to better understand how I am enough in each of these areas, but also not limit myself to preconceived notions of all that I'm capable of being, of doing.
My 12 Intentions for Enough

 Made Enough–I am fearfully and wonderfully made! I am made with a purpose and fulfilling that purpose is all I need to do. My goal for this concept is to seek out songs lyrics, other blogs and any other reminders that share this message.
Mom Enough – When we decided to not have children, I had mixed feelings. Because of my disability, the whole topic of childbearing is often painful for me but not for the reasons you  might be thinking at this point. It's easy for people to (inaccurately) assume that I'm barren and they feel the freedom to ask me about it. I've always felt defensive about it and making the decision to not have children for reasons not related to my disability seemed to go against everything I've ever thought or said on the subject.
For a long time, I felt a void. A void that I was choosing to not fill because I knew it was the right thing. What I'm realizing, though, is that my need to nurture, to grow life doesn't have to mean that I give birth or even that I adopt human children. My "momness" doesn't have to be in the traditional form to be fulfilling. God gave me this life for a reason and he gave me the desire to nurture for a reason. How am I choosing to act on that?
Enough is Enough (Sane Enough)–A different type of focus than the rest, this is about establishing boundaries and learning about the idea of knowing when to say "enough is enough" in life. This is a two-prong approach with the focus being on realizing how well I've developed in this area but also looking at practical ways to improve boundaries.
Creative Enough– It's easy to think that because I can't sing or draw that I'm not very creative. Creativity comes from the heart, from the mind. I plan to dive into my creative outlets this year and purposefully make time for that. I also want to pursue a new creative outlet and let myself do it even though I know my skills are not stellar.
Wife Enough–My husband chose me for a reason, God chose us to be together for a reason. How can I argue with that? This will be one of the most private of discussions as it involves my husband. But my goal here it to better understand (well, remember) why God brought us together and what I am able to bring to our marriage. I have many deficiencies from an outside perspective, but the woman I was made to be is the woman who was made for my husband.
Professional Enough –The first time I realized I wanted to be a reporter was in second grade. Being laid off from my reporting job and not really having any other options forced me to re-examine my personal and professional identity. I was proud to be a reporter because I felt that I brought a level of professionalism and integrity to the job. I realized that I was pigeonholed into that identity, most of all by my own self. Another part of this whole concept is the fact that I don't have a full-time job for the first time in my adult life.
So what does this all mean for me? What is "professional enough" and how does one meet that standard? I want to look at my professional life and gain a better understanding how I'm able to fulfill my role despite all the changes in my life.
Coming soon: 
Friend Enough-What is a good friend? Why do we need friends? I've walked away from friendships, which was a healthy thing but there have been other relationships where I could have been a better friend. I want to explore the idea of friends and how this relates to my life. One action I will take is to improve my "friendship skills" with a few chosen relationships.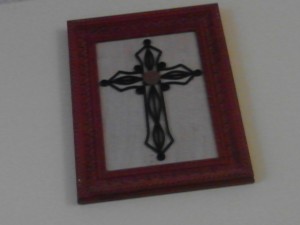 Faith Enough-This was originally titled "Christian enough" but that didn't have the right tone, even though I knew what I meant. What does faith mean? I don't have all the answers so I often feel like a failure. That said, it's easy to get stuck in old habits of using clichés and nice thoughts to be enough for my faith. That's not the answer. My goal here is to remind myself of what God has in store for me in regards to faith but also take real, active steps to grow in my relationship with God.
Woman Enough –What is a real woman? It's not about anatomy. That makes me female. It's not about sex, that' just, well, sex. It's not about traditional versus "liberated" roles. So what makes me a woman? This will explore the Biblical and practical answers to this and to find an activity that makes me more easily remember that I am "woman enough."
Communicator Enough –Communication is a big deal to me and I often feel frustrated because it feels like I'm not adequately conveying my point. I'm slowly learning that sometimes I'm miscommunicating, but many times the listener is "miss-listening." I want to examine the ways that I've learned to communicate and learn to better recognize which side of the communication two-way street is at "fault" when miscommunications happen. As an action step, I also want to enroll in a program, class or club that will help me recognize and grow my skills.
Brave Enough –What is bravery and how do we know we are brave? I've been given two different messages for years: one is that I'm soooo brave because I live with a disability and I live fairly independently. I don't call that brave, I call that living my life. Yet others seem to think that if I don't want to try their new concept, that I'm not brave. I call that being smart. So what is bravery and how do we know if we are brave enough? I don't have an action step for this one yet but it will come to me.
Complete Enough-This will be the final portion of the project and will summarize all of the topics I've already covered. How does being enough in all these areas mean I'm complete enough? The secret answer is, it doesn't. This part of the project will explore that idea.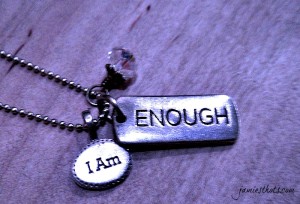 Related Posts via Categories