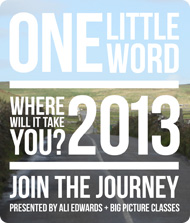 For February's topic for the One Little Word study, I'm looking at the idea of being "mom enough." Kinda crazy, considering I'm not a mom, right? I promise this isn't going to be a dedication to my fur kids, although you know they'll come up.
This topic is one of the hardest for me to write about because it brings up many issues that I have always tried very hard to avoid. Here's the thing: When we decided to not have children, I had mixed feelings. Because of my disability, the whole topic of childbearing is often painful for me but not for the reasons you might be thinking at this point.
Painful topic
It's easy for people to just assume that I'm barren because of the Spina Bifida and they feel the freedom to ask me about it (which, in case you're unclear is really rude). I've always felt defensive about it and making the decision to not have children for reasons not related to my disability seemed to go against everything I've ever thought or said on the subject.
Let me clarify something here. It's not the idea of being able to have children or not that was bothering me. It was the idea that the assumed infertility could be related to my disability. Although I always knew I was different, there has been this idea in the back of my mind since I was about 14 that a man would have to sacrifice to marry me because of my disability. If a disability caused the problem, then that was another way that he would have to sacrifice. Messed up, I know. But it's an emotional response that has haunted me for years.
Fast forward to us getting married nearly five years ago. We had agreed for several reasons that we would not have children. I knew and agreed that having children was not the best thing for our lives yet my heart still had that desire to nurture, to love. It has that desire to nurture, to love.
What I'm realizing, though, is that my need to nurture, to grow life doesn't have to mean that I give birth or even that I adopt human children. My "momness" doesn't have to be in the traditional form to be fulfilling. God gave me this life for a reason and he gave me the desire to nurture for a reason. The question remains for me just how that will play out.
Furbaby momma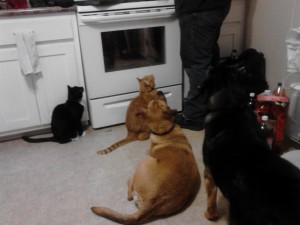 As silly as this probably seems to many of you, I believe that part of that is through my pets. As much as this makes me sound like the proverbial "crazy cat lady," I believe that God created all life and we humans were put in charge of the earth and of God's creatures. This means we take care of them. I feel my two cats and two dogs' care was entrusted to me and in return, I'm finding that they can, in their own way, be good citizens. I'm hoping that my two dogs will become certified therapy dogs and my two cats play a significant role in our home as well.
Cool Aunt Jamie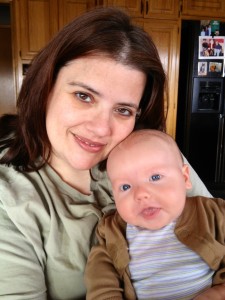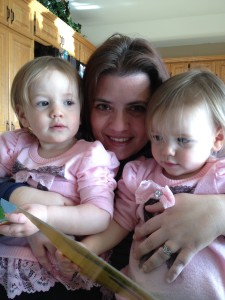 I've also been blessed to become an aunt. My brother and his wife have twin daughters who are nearly two years old and a son who is about five months old. I rarely get to see them because we live 12 hours apart. I make sure to develop a relationship with them in all the ways possible thanks to Skype. They know who Aunt Jamie is and that she loves them. My aunts both had roles in my life that still carry on today and I want to be that kind of positive influence for these little ones.
The right fit
Part of this sounds like I'm just telling myself all this as a consolation prize. Believe me, it sometimes even sounds like that in my own head. But something I'm learning is, we were all put on this planet for a reason. If we don't live up to that purpose, we will live perpetually in a life that is unfulfilling. Yet if we strive to be something we aren't designed to be, that we are meant to be, we will only grow frustrated and find heartache.
Instead of feeling like I've settled for this role, I'm choosing to feel blessed. What an honor it is to be that supporting role of aunt, of friend. There are many children in my life who I can bless by being a trusted adult that is safe and loving.
I may not be a mother, but I still cherish the idea of motherhood. I can honor the role in my own way, in the way I was created to be.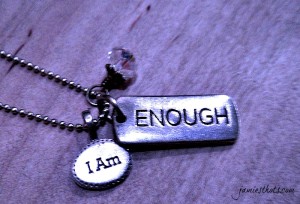 Related Posts via Categories