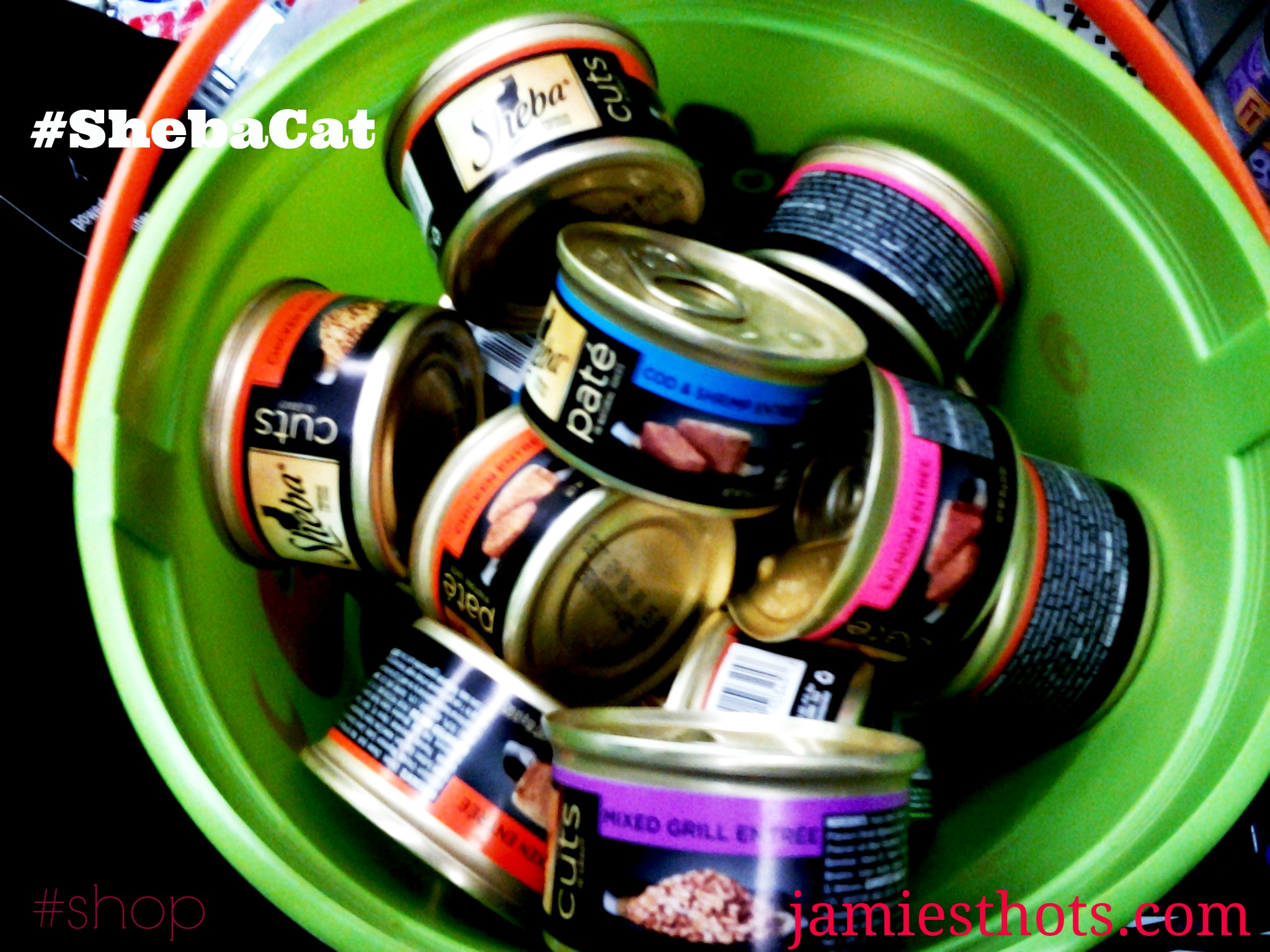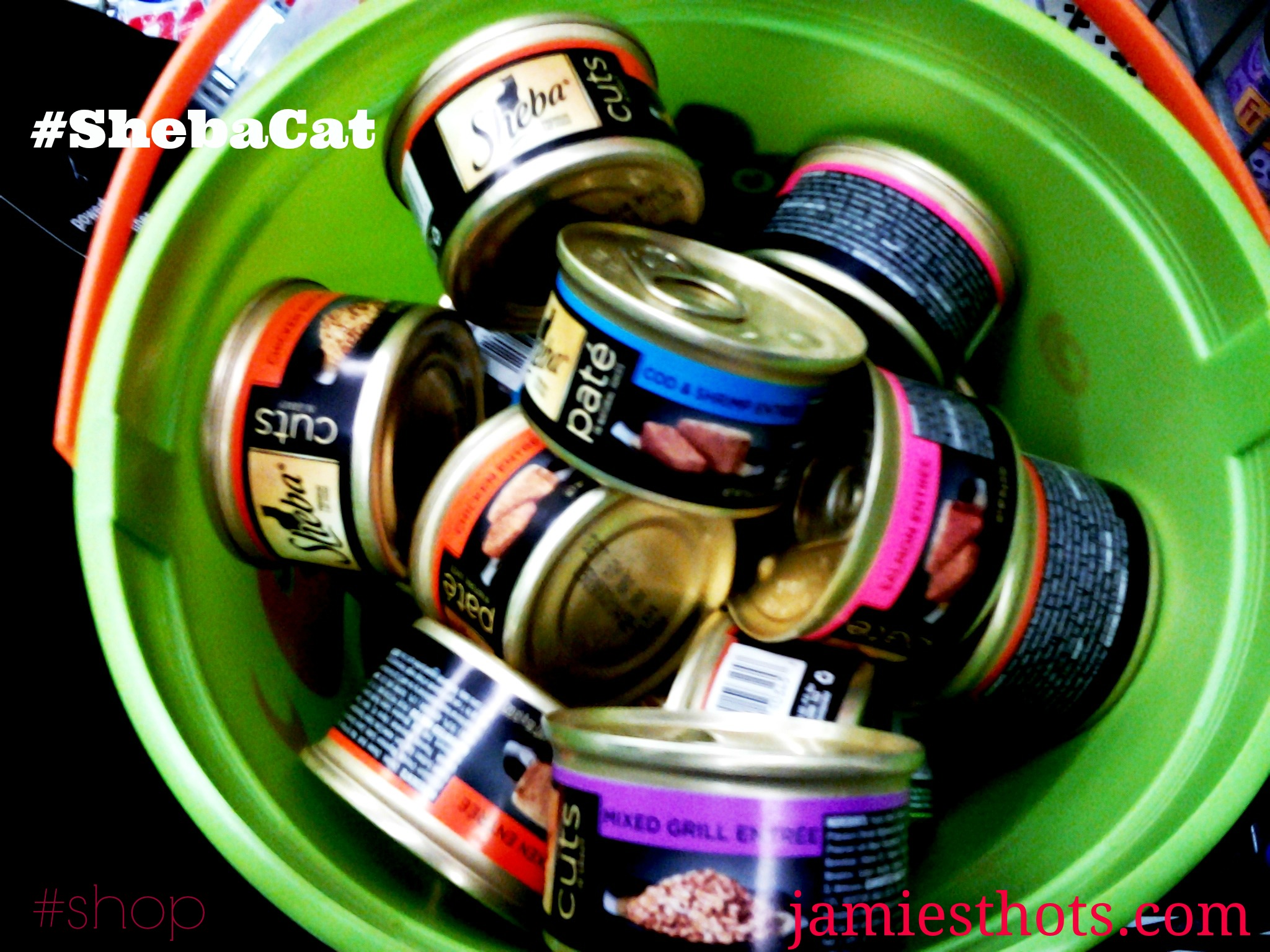 I'm the first to admit that when I was growing up, I wasn't a huge fan of cats. I just didn't realize how much fun they are and how having both cats and dogs together can be great fun! When my husband and I (then boyfriend) decided to take in a cat six years ago who was abandoned by my neighbor, I was determined to take care of that little creature out of sheer principle. That's why we are very picky about what food we feed our cats. We look for high protein (real meat!) food with no corn…just like the canned cat food from Sheba!
What I've learned is that making sure your cats are happy, healthy and safe makes their life better and makes your life better, too. I've also learned that there's a lot more into making sure those kitty cats are happy and healthy than simply remembering to feed them and empty the litter box. Like human kids, my four-legged kids need all their needs addressed. In turn, they give us love, loyalty and companionship.
The whole kitty
You've heard of the concept of the whole child, right? It's the idea of meeting the child's needs emotionally, physically, mentally, etc. The same goes for purr kids (cats). Cats need to have their mind stimulated, they need exercise and they need healthy food. Without these three things in balance, they get sick and mischievous (read: destructive…especially with paper products!). Both problems cost the humans money and sanity, to be sure.
We now have two cats and they do well to keep each other active. By having each other to play with, they are less inclined to chew up, tear up or shred our stuff. This makes for a much happier household. We also have toys and stuff to keep them occupied (although I'm the first to admit they prefer empty cardboard boxes).
That leaves nutrition. We are very specific about reading labels. We've learned the hard way that feeding our cats the equivalent of kitty junk food makes their digestive system get all screwy which is not fun for them or for the humans who get to clean up the mess or smell the gas (hey, it's digestion. Let's be real. Kitties have flatulence, too!).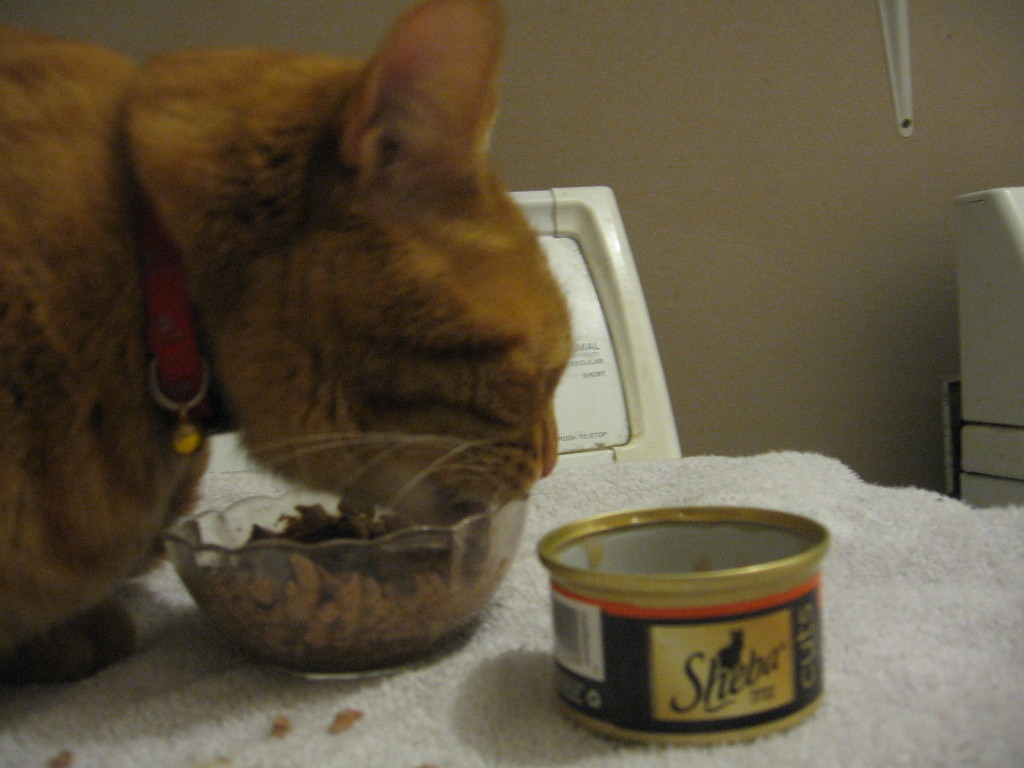 Finding the right cat food for your cat
There seems to be varying opinions on grains in food but we choose to avoid them, especially corn. When Missy had food with corn in it she always was itchy so we knew she has a sensitivity.
When shopping for cat food we look for:
The protein source being the first ingredient
The protein source being real meat, not "by-product" (it can have the by-product in it, but not as the first ingredient usually)
No grains, especially corn.
We recently started switching our cats to a more wet food intense diet because Missy developed bladder crystals and we wanted to make sure they were getting as much water and protein in their diet as possible. It's been trial and error and we've even learned that they will eat wet food like pate…as long as the humans chop it up for them!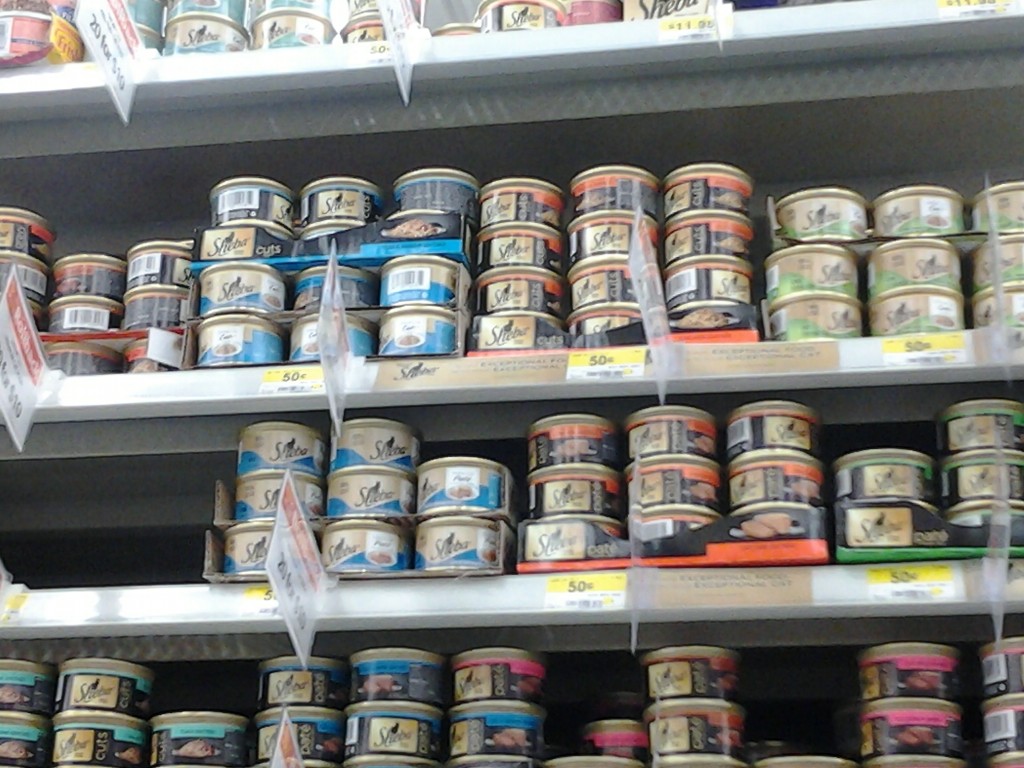 Whenever switching to a new food, it's important to do so slowly. This protects the cat's tummy from upset but blending the old food with the new food will also encourage finicky eaters to try something new. We were glad that Sheba offers a coupon on their website for buy 6 get 1 free and Walmart also has them 50 cents a can right now. That allowed me to get a bunch of different flavors and types (pate or cuts) from Sheba so we can figure out what our cats do and do not like.
What are your cats' favorite flavors? Do they prefer cuts or pate? Leave a comment with your tips and ideas for a happy, healthy kitty cat.
Related Posts via Categories