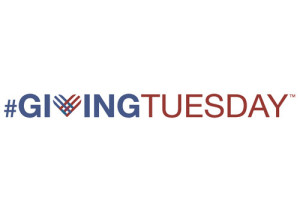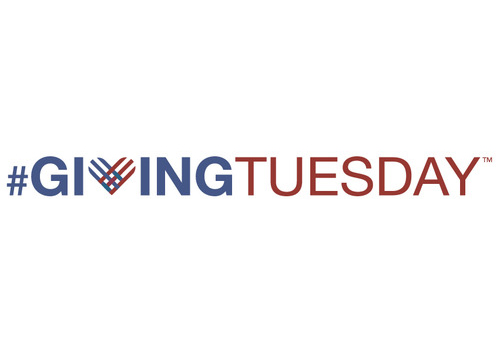 Plenty of reasons exist for donating to local charities, or even national ones. Sure, it's a tax write off. It also makes us feel good to help others. For those who are "grateful believes in Jesus Christ" (as I prefer to say), it's also a major part of our faith in action.
The biggest reason to give is people. It's the reason behind the "faith mandate." It's about caring for other creatures that God created, including humans and animals. Even when you care for animals, I believe you're caring for people because of the joy and purpose our four-legged friends bring mankind. Even if you don't believe in God or another "higher power," it's still about people. It's about taking care of each other.
Giving Tuesday
Have you ever heard of Giving Tuesday? It's a concept like Black Friday, Small Business Saturday and Cyber Monday except one thing: instead of being about purchasing gifts and items for ourselves, it's about giving back. It's about it's about bringing awareness to those around us about how they too can get involved. It's about finding a passion we want to follow and meeting those needs. It's about realigning our focus on what's truly important.
The world is full of non-profit organizations and each charitable organization has its own value. It's easy to get caught up in the need, in the excitement that comes with the passion for those working within an individual mission. Learning our own limits for what we can and cannot give and to what kind of organizations we want to "sponsor" with our time, money and talents is an important lesson.
I consider many non-profit organizations valuable but wanted to highlight four that are near and dear to my heart.
Champions for Kids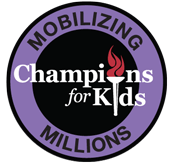 Champions for Kids is based in Fayetteville, Ark. but serves kids in all 50 states. This growing organization is in a development stage as they better clarify who they are and what they do both in their own minds, and for their current and potential supporters.  The mission is solid and the methods are brilliant, in my opinion. As I've written about many times, I'm a firm believer in ministering to the "whole being." This means mind, body and soul. This is true for children, adults and animals.
Champions for Kids focuses on meeting children's needs on multiple levels. Their monthly SIMPLE Service projects encourages people to get their community involved by focusing on a specific need that month. The needs range from dental care, hunger and learning. They are also piloting a program called SIMPLE Giving that provides pallets in participating stores of needed items. Participants can then donate the items in a provided box at the store and the items are distributed in local schools.
I really love how, instead of simply donating money or items to a large organization, Champions for Kids lets participants decide which organization should receive the donations. They let local people decide where the biggest local needs are found. I also love how it advocates the idea of "raising champions" by encouraging families to get involved, thus teaching kids about helping others.
Check out the Champions for Kids website to learn about how to do a SIMPLE Service project.
I have written several blogs for this organization in the past and plan to continue supporting in that advocacy capacity.
Captivating Heart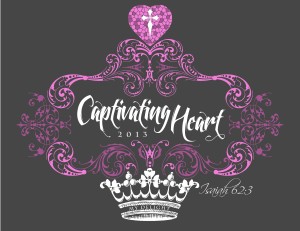 Captivating Heart is an annual retreat sponsored by Strings Attached Ministries and it's based on the book Captivating by John and Stasi Eldredge. I have learned so much about my own heart as a woman, how God sees me and the amazing strength I have as a woman. What I've learned at the first two retreats has spawned an entire study on how I am "enough" and more recently, coming to understand and accept that God truly delights in me. Not in what I do, say or look like. He delights in me.
What an amazing realization. The lessons I've learned through this organization have strengthened my relationship with God and helped me become a much more balanced and healthy person in my human relationships. It's amazing how when one has a healthy view of their own worth, both what they "are" and what they "aren't." how it helps them relate better to those around them.
This organization could always use financial donations and of course prayer warriors!
I serve on the planning committee for this retreat.
Dress for Success NWA

Dress for Success Northwest Arkansas is the only Arkansas affiliate of the global Dress for Success. Volunteers in this organization often say "it's more than the suit." This organization helps women working to overcome disadvantaged situations by first providing them a professional suit to wear on a job interview. If the woman earns the job, she can come back and receive a whole week's worth of business attire. She can also receive resume help, personal development skills that will help in her career and overall encouragement throughout her first year of employment.
I love how this organization focuses on empowering women instead of giving them either a false sense of security or by treating them with condescension. I also love how it empowers women to make a difference in their own lives and the lives of others. For every woman helped, it also helps and encourages her children!
This organization accepts gently used (or new!) business attire for women, financial donations and volunteer help. Volunteers are frequently needed to sort clothes, help as image or career consultants and advocacy.
I am on the communications team for this affiliate.
Polina's Promise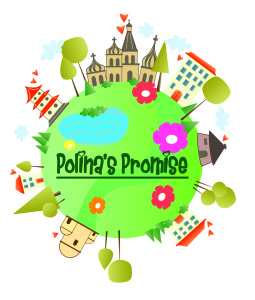 Polina's Promise is a new organization that advocates for special needs orphans and families worldwide. Created by my friend Kendra, who, along with her husband Jason adopted a little girl from Russia about a year ago, Polina's Promise is working with organizations and groups in Russia, the USA, China and Africa to assist special needs orphans find their forever families. In some cases that means providing training and resources so the children can stay with their own families, other times it means raising funds or other needed items that help support these organizations.
Polina's Promise often explains its purpose this way: ERASE the stigma surrounding special needs and adoption worldwide. We aim to do this by providing:
Empowerment
Recreation
Advocacy
Support
Education
You can help by donating funds and when more information becomes available about specific projects, donating requested items. Advocacy and prayer are always appreciated!
I am on the board of this organization.
So much more
These four charities are just the ones I'm personally involved with. They may not "speak" to you but I encourage you and your family to find an organization that fits your principles! Check out this growing list of favorite charities from Arkansas Women Bloggers or the Arkansas Nonprofit Alliance website.