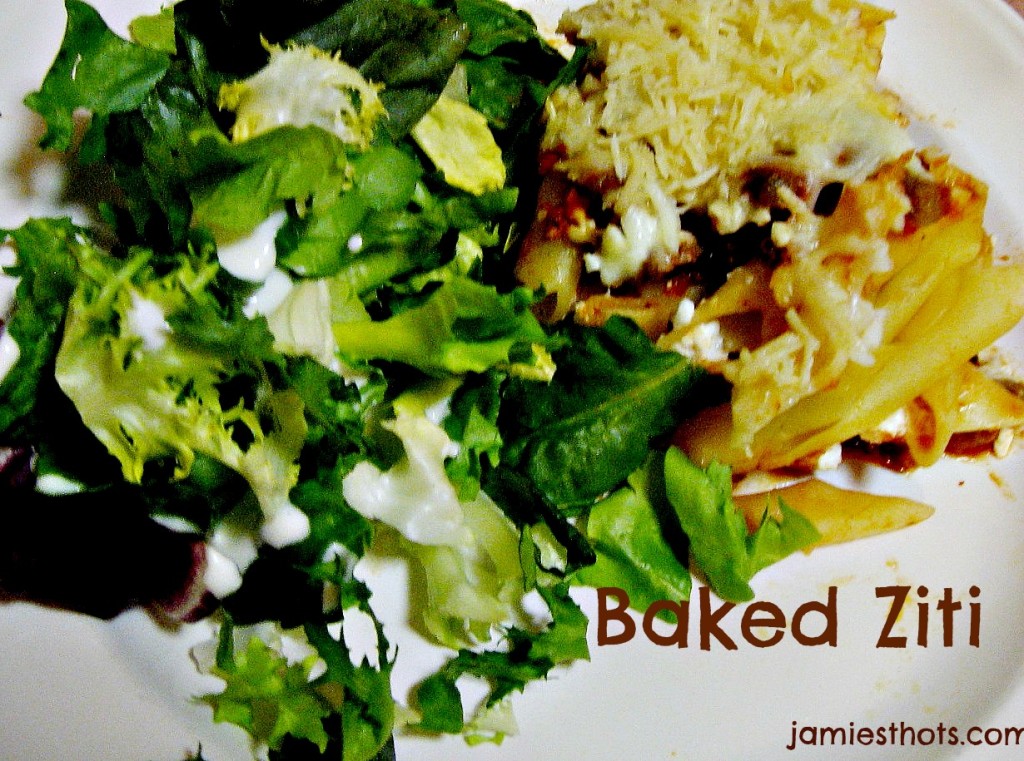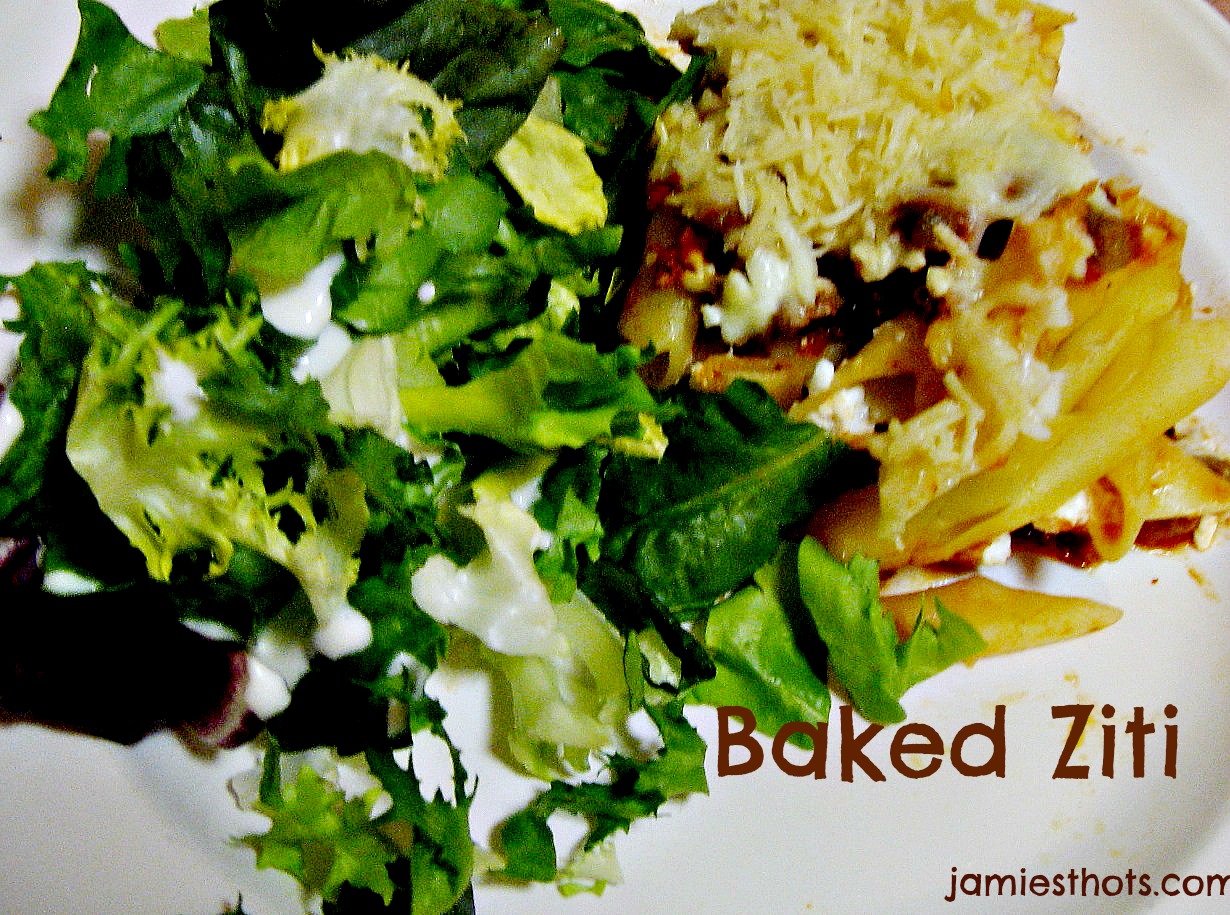 I recently discovered a love for baked ziti after one of our favorite restaurants started serving it as a special about once a week. It's simple, really. A baked casserole with penne pasta, sauce, meat and cheese. We were craving Italian-type food this weekend and wanted the house to be warm and smell good so we decided to try our own baked ziti.
We looked online and didn't find a recipe we wanted to replicate so we kind of took the best of some of the recipes and made up our own version. We plan to try it again with perhaps more cheese and maybe some veggies but were pleased with the first attempt!
What I loved about this recipe is that it was easy and had a tiny bit of "zing" but didn't require any special seasoning or blends.
Ready to make your own?
Baked ziti ingredients:
1 pound of ground Italian sausage (we used precooked)
1 jar (28 ounce) of fire-roasted spaghetti sauce
10-12 ounces of penne pasta (or mostaccioli)
1 cup of parmesan cheese
1.5-2 cups of shredded mozzarella cheese
16 ounces of cottage cheese
How to make baked ziti
If you purchased uncooked Italian sausage, crumble and brown it. Drain off the fat
Mix the cooked sausage with the spaghetti sauce
Boil water and cook the pasta until it's al dente (kinda firm but chewable)
Put a thin layer of the meat/sauce mixture along the bottom of a 9×13 pan
Put some of the sauce/meat mix into the pasta and mix (about a ladle's worth)
Place about half of the cottage cheese over the meat/sauce mix on the bottom of the dish
Pour the pasta over the sauce and cottage cheese
Pour the remaining sauce/meat mix over the pasta
Spread the remaining cottage cheese on the sauce
Sprinkle both kinds of cheese over the sauce and cottage cheese
Bake in the oven (350 degrees) for about 20 minutes
You can mix some cheese in with the pasta (would help it stick better) or add vegetables (we'll probably add mushrooms and green peppers next time). I would add veggies to the meat and sauce mixture.
Related Posts via Categories