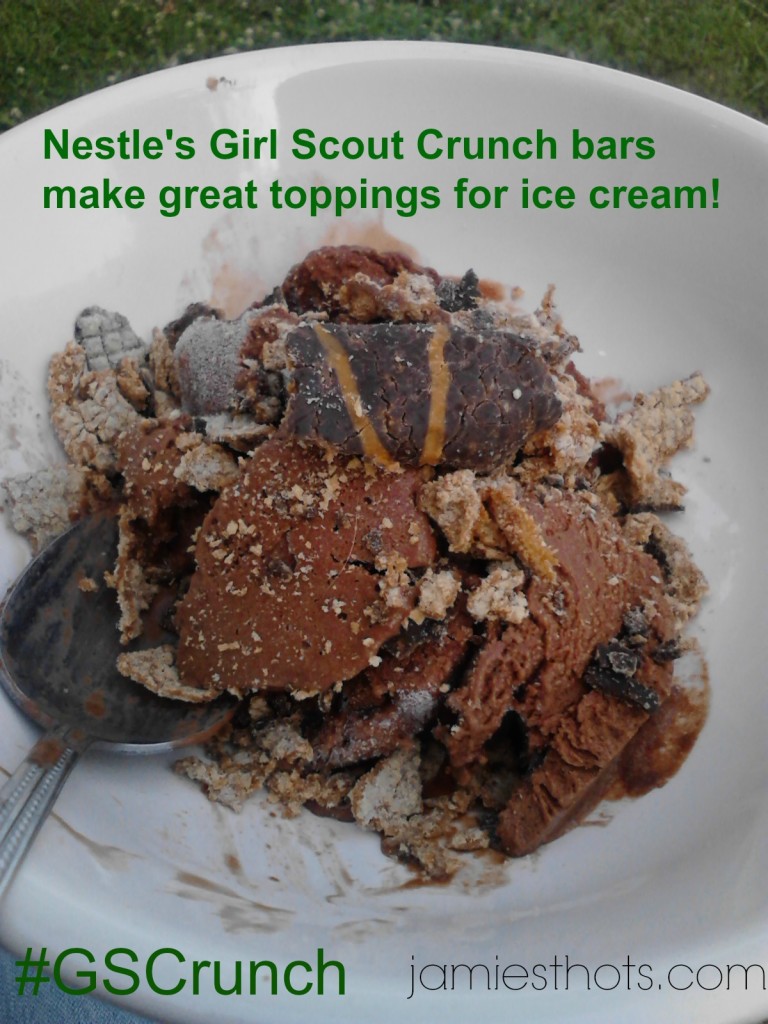 So, remember about this time last year when I wrote about my memories of selling Girl Scout Cookies and how cool it was that Walmart featured limited edition versions of Girl Scout Cookie-inspired Nestle bars? Well, the bars are back. Those of us who tried them last year have been asked by #CollectiveBias to reshare our blogs and bring them back to your attention (check out the hashtag #Cookies2Crunch on social media to see what others are saying about these bars).
Here's what I said originally (with a few minor edits):
Don't you just love the phrase "It's Girl Scout Cookie Time!?" Once a year, for about a month, people can order these delicious sweet confections from cute kids (or their parents). A new partnership with Nestle Crunch bars mean that it's Girl Scout Cookie Time all the time, or at least for a little bit.
[Tweet "Nestle Crunch bars mean that it's Girl Scout Cookie Time all the time, or at least for a little bit. #Cookies2Crunch"]
Girl Scout memories
I was a Brownie Girl Scout for about a year, just long enough to sell the cookies. The year I sold them, we had a blizzard but my dad helped me go door-to-door anyways. I found a picture of that time in one of my scrapbooks. The closest I could get to a digital photo for this was to take a picture of the scrapbook with my cell phone. Girl Scouts ended up not being a great fit for me, but I loved selling the cookies. I remember trying to get sponsorships for some healthy sports competition at the same time and not surprisingly, people were way more interested in getting Girl Scout cookies!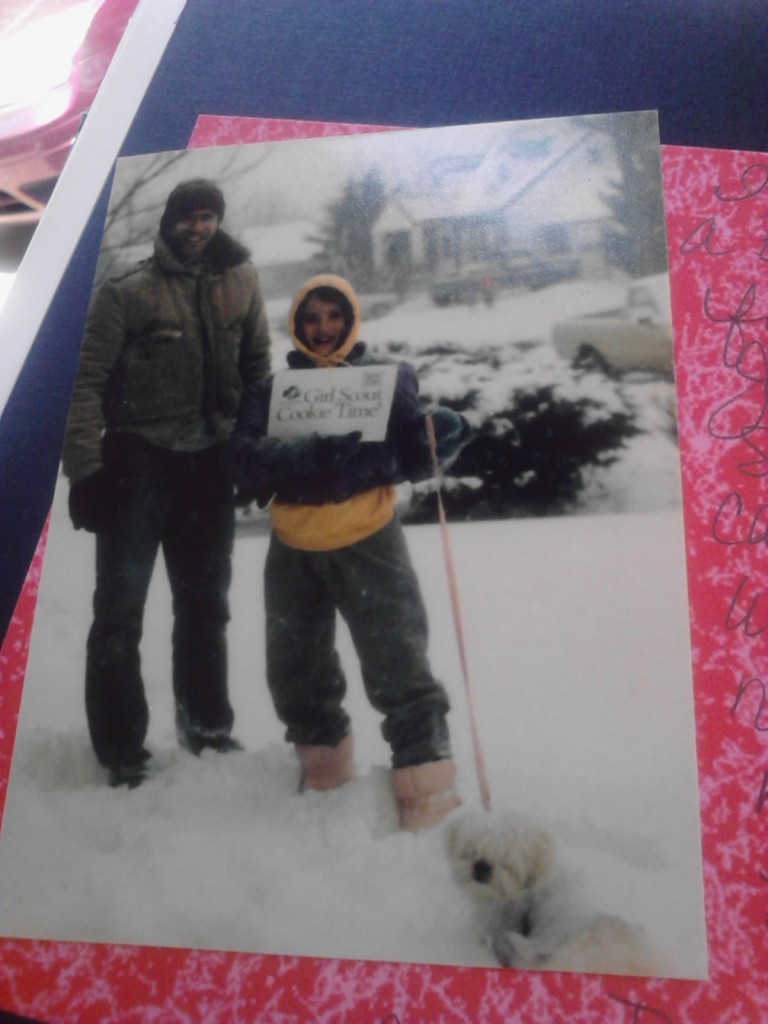 A while back, I came across a new kind of cookie bar from Nestle that brought back a flood of memories from that year that I sold Girl Scout cookies (and let's be honest, all the times in the not so distant past when I've bought cookies from cute kids!). Nestle Crunch bars were united with three popular Girl Scout cookie flavors to create a recipe for yummy success. The Crunch bars have the thin wafers in them with the cookie flavor in between. They came in three flavors:
Thin Mint
Caramel and Coconut (based on what I called Caramel DeLites and what many in my area now call Samoas)
Peanut Butter Creme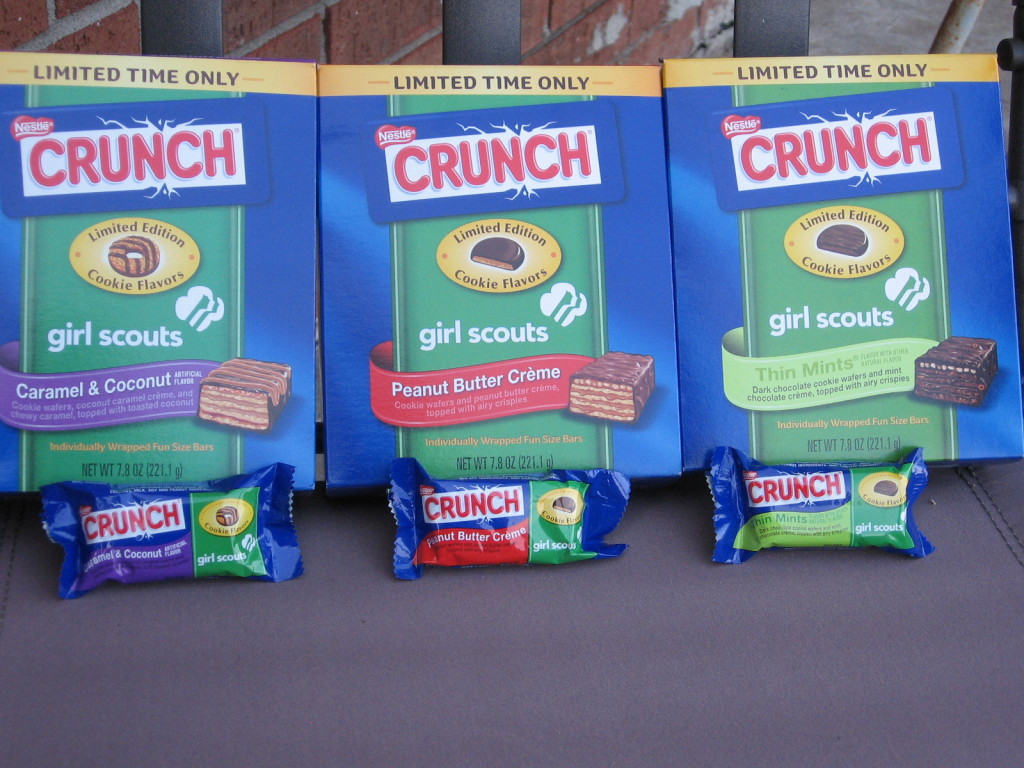 Nestle Girl Scout Crunch bars great for memories, new recipes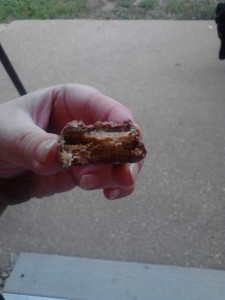 The bars disappeared and I just figured that maybe I was the only one who thought they were one of the best snack desserts available, and that made me a little sad. Then I found out that the Nestle Girl Scout Crunch bars were coming back to Walmart and for a limited time only! Woo HOO! I then got chosen to talk about them on my blog and it was like another match made in heaven.
When I first found the bars when they were re-released, I was a little surprised. What I found were boxes of the "fun size" bars, not the full-size bars that are shaped like a granola bar. At first I admit I was annoyed then I discovered the smaller size but I quickly realized the advantages associated with the fun size. For one, portion control is a lot easier. I only ever ate half of the bigger bars at a time but my blood sugar can handle an entire fun size bar.
They are also great for families and recipes, I'm thinking.Say you want to make dirt cake or crush the bars as topping for ice cream? Just give each person their own bar and they can make individualized servings. I like ice cream made with coconut milk so I tried the Nestle Girl Scout Crunch bar that is Coconut and Caramel flavored as a topping. It was beyond delicious! And want to know something else cool? After this blog originally published, I got contacted by Nestle to use my picture on their social media. How cool is that?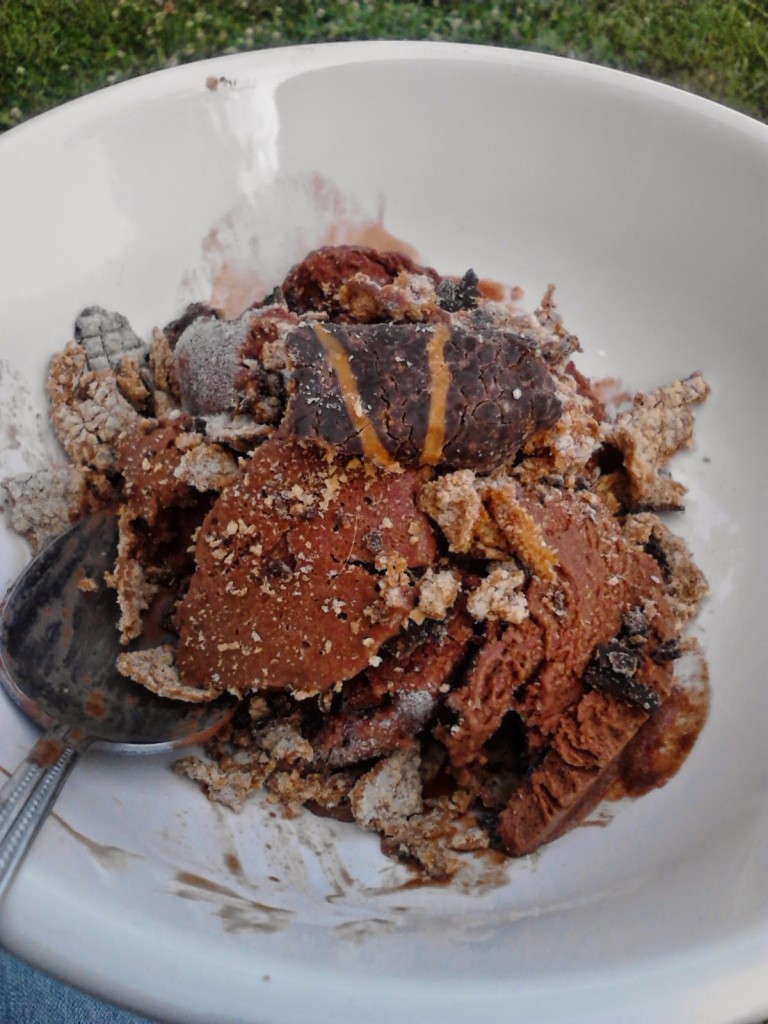 Have you tried the new Nestle Girl Scout Crunch bars yet? What recipes would you use them for? Check out the Nestle Crunch Facebook page to learn more and to share your ideas! Also, share your ideas here in the comments!