I am a member of the Collective Bias®  Social Fabric® Community.  This shop has been compensated as part of a social shopper amplification for Collective Bias and its advertiser. Everything I say here is my opinion and my experience! #TEArifficPairs #CollectiveBias #BeMoreTea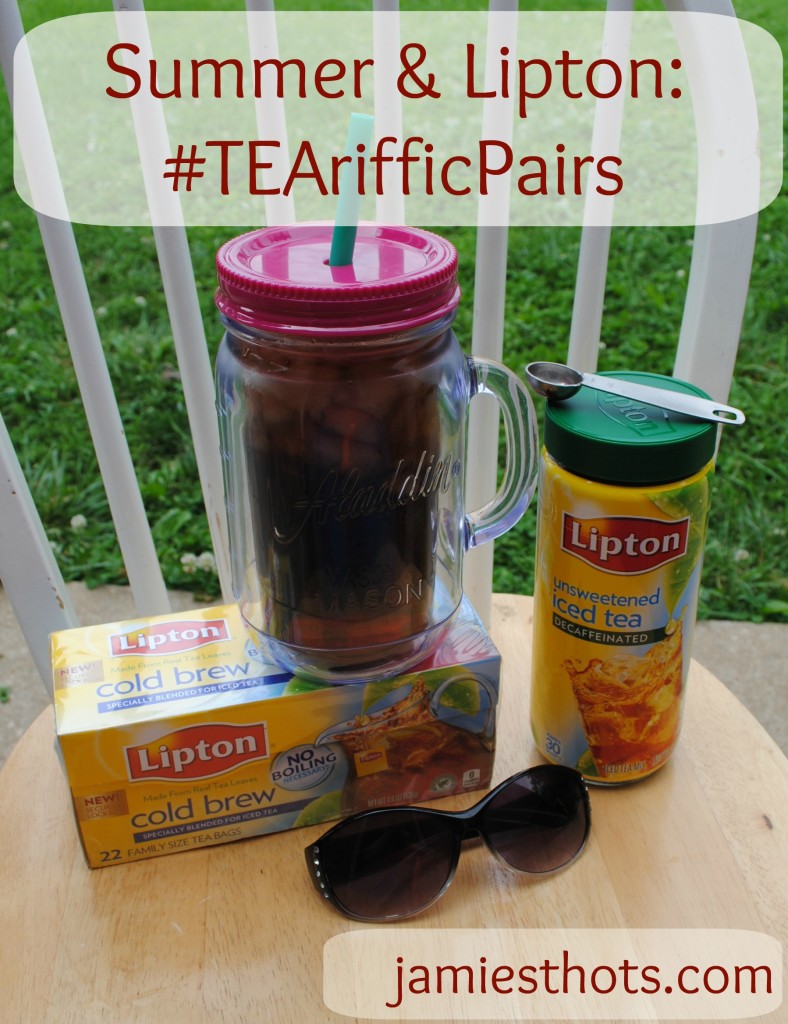 It's officially summer. The kids are finally out of school and my various social media feeds are filled with fun pictures of trips to the lake, swimming pools, and many other summertime destination spots. You know what else I see a lot of? The best summer drinks, including my favorite: iced tea. No sugar, no lemon. Just wonderful Lipton iced tea with maybe a bit of strawberry flavoring added when I'm in the mood.
So far this summer I've had the opportunity to share my love for iced tea at two parties of very different sort. Check these out!
#TEArifficPairs Twitter Party
A couple of weeks ago, Collective Bias invited me  to the Unilever office in Rogers for a Twitter Party surrounding the Lipton tea campaign. It's always interesting to me to meet the client and hear what they think of the content and learn their ideas for their product.

Besides blog posts like this, another form of sponsored content is through social media. Blog posts create content that is longer lasting and is easy to find on the Internet. For example, when I search for recipes, 9 times out of 10 it's going to be found on someone's blog (and as you know, I have plenty of recipes on Jamie's Thots!). But with social media sites like Twitter, short bursts of activity are a great (and fun) way to generate interest. Let's just say, I was craving tea ever since this Twitter Party!
It's especially fun with the brand we're tweeting about answers back to us like Lipton did here:
Thanks to everyone who joined today's #TEArifficPairs Twitter Party! We loved hearing about how you will #BeMoreTea this summer.
— LIPTON® Tea (@Lipton) June 12, 2014
People see the hashtags (the words with the # attached) and they can click on them to see more people talking about the same topic. For this Lipton campaign, the hashtags were #BeMoreTea and #TEArifficPairs. The first is in reference to a really cute Muppets video that talks about relaxing with Lipton tea (you really should watch it). The second refers to finding ways to pair tea up with other food items…kind of like when you look at a wine pairing list. Certain flavors just "go" together, right?
Throughout the Twitter Party, those of us who were gathered in person for the party tried different tea recipes from bloggers who participated in the Lipton campaign across the country. I took pictures of the recipe cards and if you click on the picture, you will be taken to the blog where the recipe originally appeared.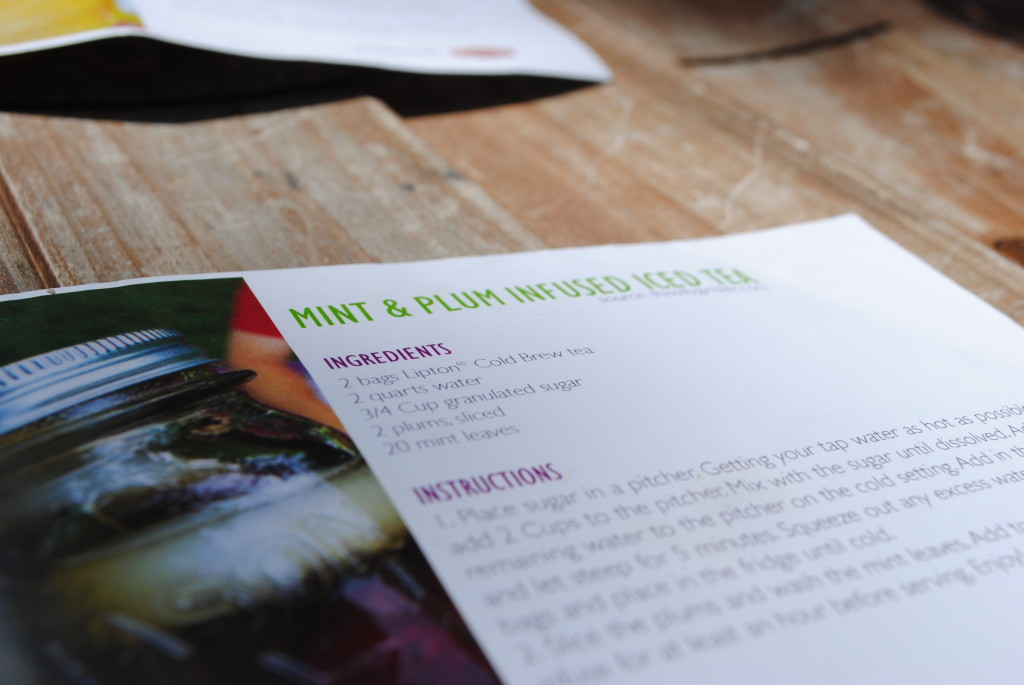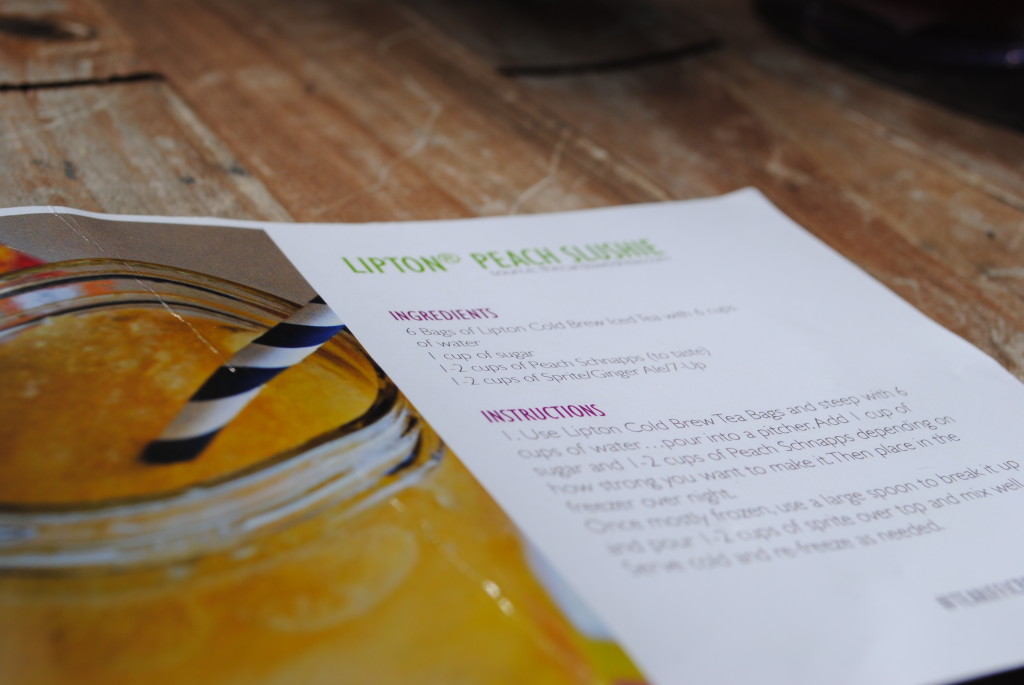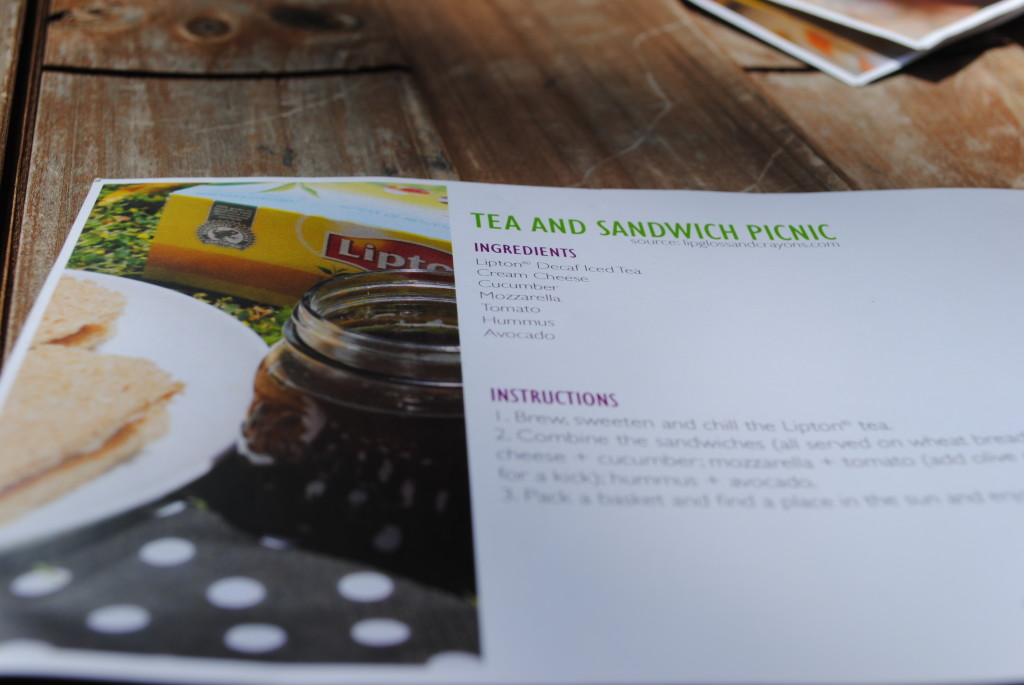 Captivating Heart Afternoon Tea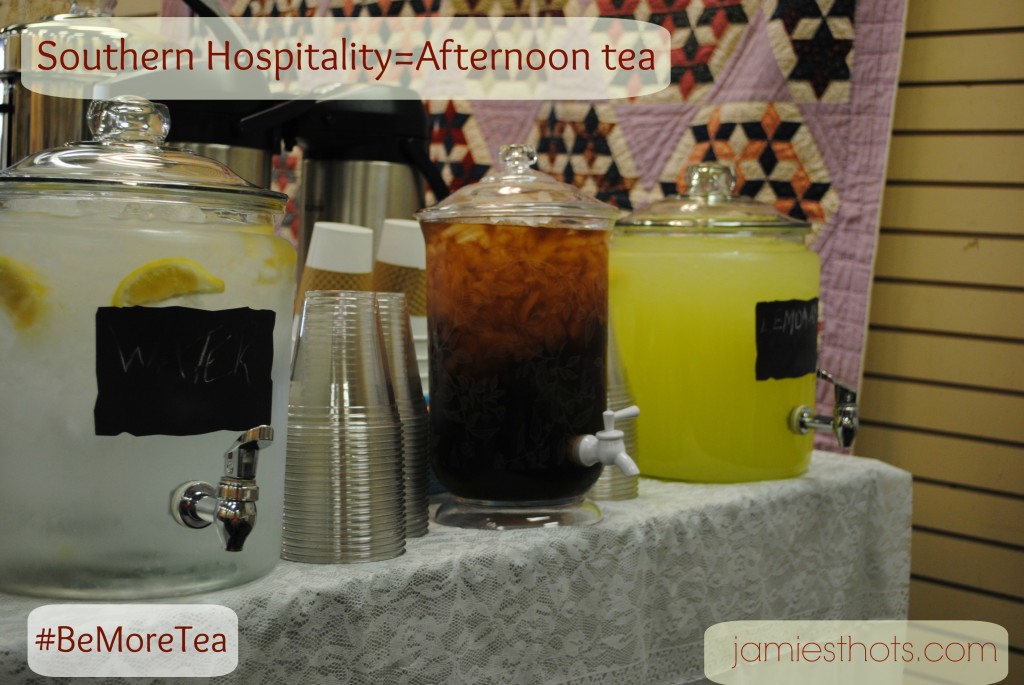 Last weekend was a blast. Let me just put that out there right now. As most of my readers know, I'm a part of a ministry called Captivating Heart. It's a women's retreat that shares about a woman's identity in Christ. This curriculum and the fellowship with these women has made a profound difference in my life and my self-concept.
We host an afternoon tea party every year as a way of raising scholarship money for the retreat, but also to encourage fellowship and just a good old-fashioned time with ladies of all ages.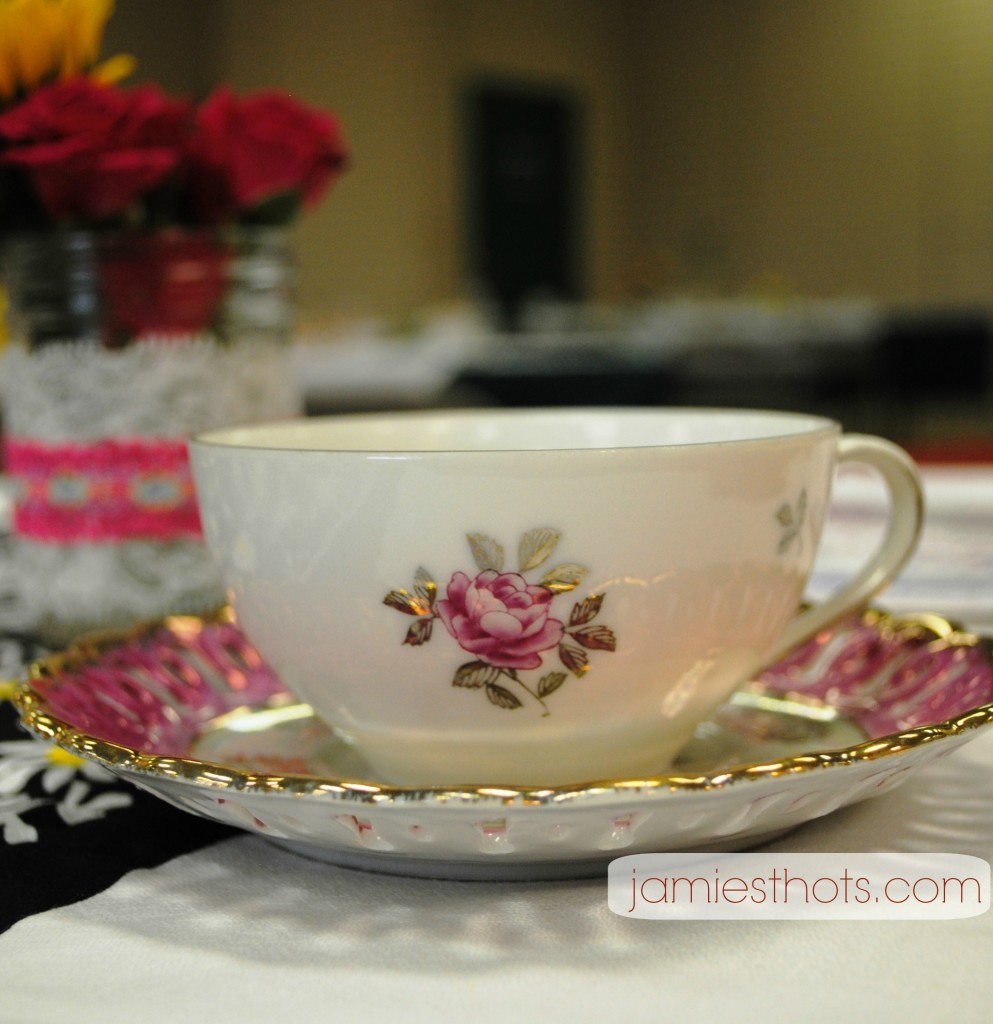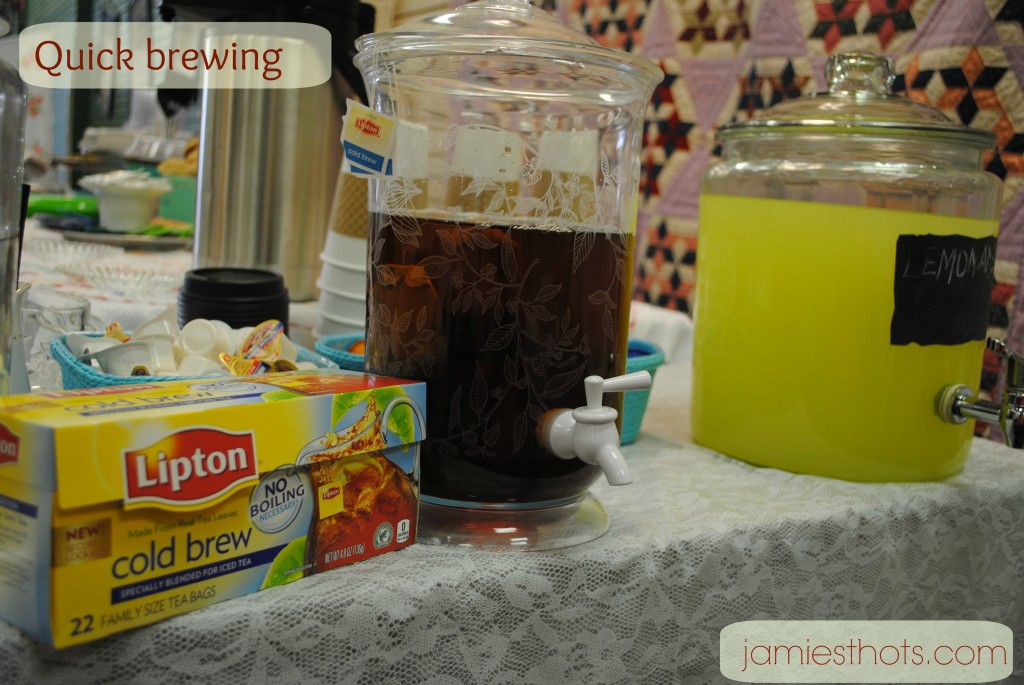 Well that's the summer fun I've had lately. As you can see, I consider it more fun to be around different types of people (inside!) than at a lake in the heat. What's your favorite kind of drink to quench that summer thirst?