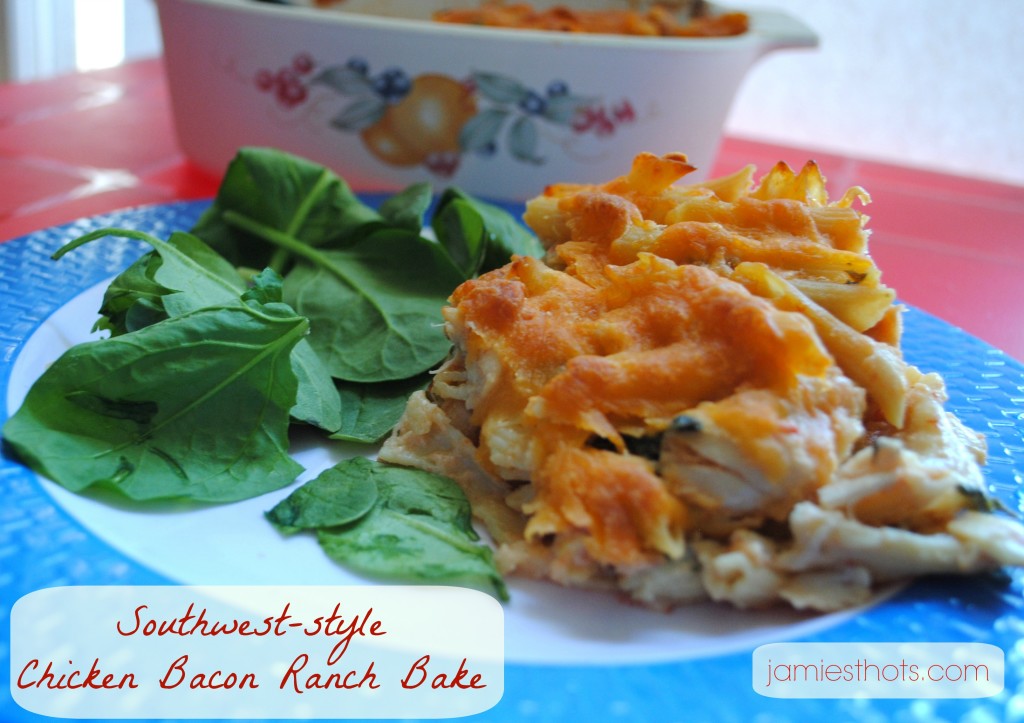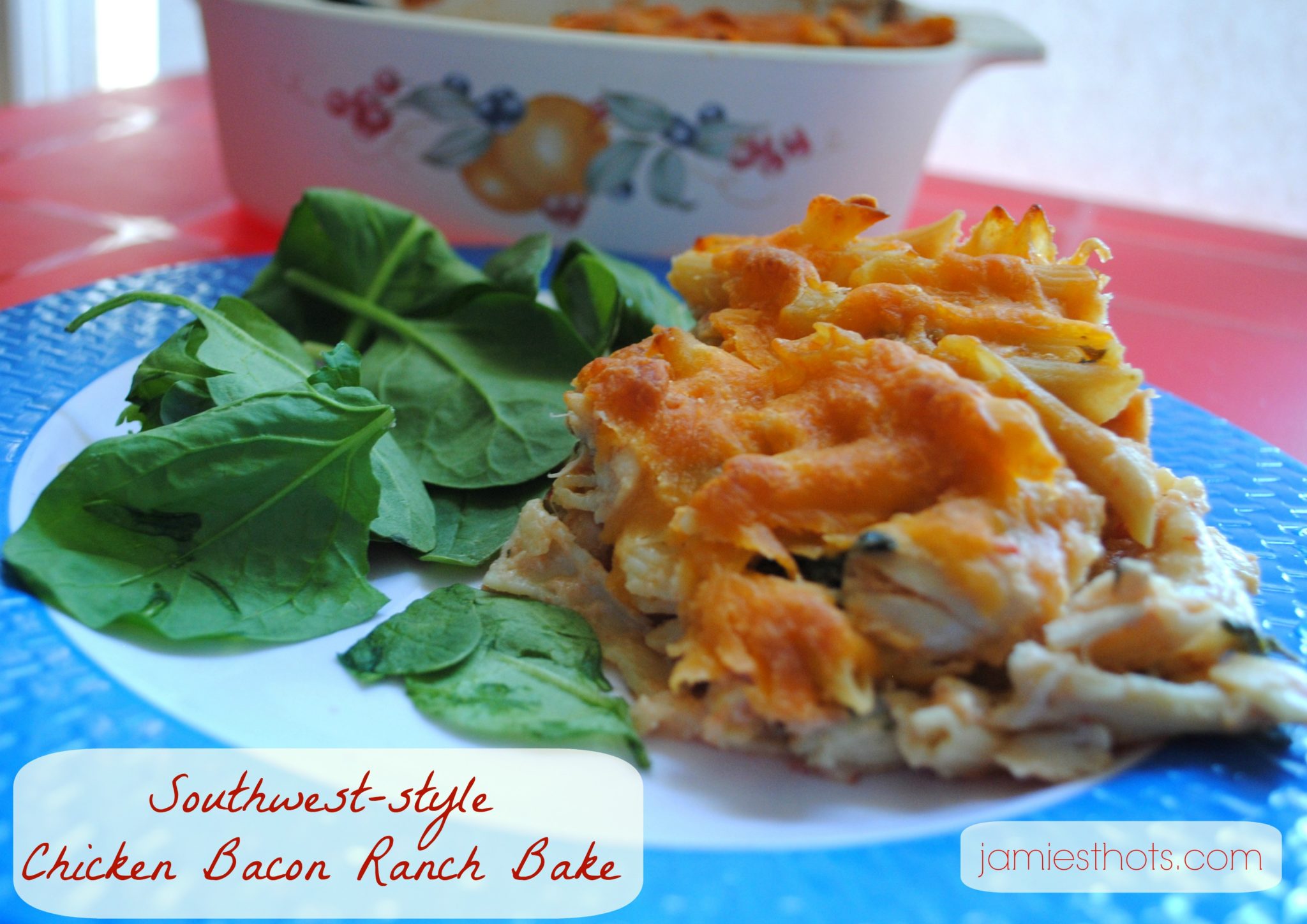 A few years ago, we tried a few of the Great Value brand (Walmart) casseroles. I think this was around the time we were first married or perhaps when I was first laid off and we were trying to live on the cheap. Anyways, some were icky, some were OK and one was so fantastic we bought it every few months for years. The Southwest-style chicken pasta bake is not available in our closest Walmart now that we live in a different area of Northwest Arkansas.
Like other store-bought items we love, we often wondered if there was an easy, healthier version of the casserole but never did figure it out.
Fast forward a couple of years and we were trying out a new chicken/bacon/ranch casserole I had found on Pinterest. I'm not usually one to follow trends; in fact, I try to avoid liking certain things just because they are a trend! One exception is chicken/bacon/ranch combined in food. Salads, sandwiches and casseroles all are great ways to combine these three flavors.
What came out didn't taste like traditional chicken/bacon/ranch. In fact, I couldn't taste the ranch at all until John added a whole other half a cup of ranch dressing. But you know what it did taste like? Yup, you guessed it. A more natural version of that delicious Southwest Chicken Pasta Bake! Woo hooo! A couple quick notes before I share our version of the recipe, which was inspired by this blog. We try to eat as low sodium as possible because of John's kidney condition and I'm not able to handle lactose so I can't eat this dish in large quantities.
So let's get to that recipe, shall we? 
Ingredients
8 ounces (half of a 1 pound bag) of penne pasta
1 pound of natural chicken breasts chopped into bite-sized pieces (or use 2 cups of already cooked chicken but I wouldn't recommend canned chicken)
2-3 strips of bacon (we use the low-sodium version)
1/2 cup of diced green pepper (that used about 3/4 of the pepper. I probably would use the whole thing next time)
1/4 cup of diced red onion
1 cup shredded fresh spinach
1 can of evaporated milk
1 can of diced (drained) tomatoes (we usually get the no-salt added version. I need to figure out how to make the equivalent in fresh tomatoes)
1 teaspoon garlic powder
2 cups of shredded pepper jack cheese
1 cup of shredded mild cheddar cheese
1/2 cup ranch salad dressing (or more if you want to taste the ranch better)
small amount of olive oil
Making the dish
I'm going to share how I made this dish but there are a few things I might do differently next time we make it.
Preheat oven to 350 degrees
Heat a little bit of olive oil in a large skillet and start cooking the chicken, breaking the sliced chicken breast into the bite-sized pieces.
Add the bacon to the chicken so they are cooked together (this makes the chicken absorb some bacon flavor, which is yummy but it also made the bacon not get crispy. If you like crisp bacon make it separately)

I prefer to cook all the meats together then add the veggies.

While the meats are cooking together you can start dicing/tearing the vegetables.

Add all of the vegetables and the garlic powder to the skillet and cook the meat and veggies together until the veggies are tender or at least almost tender
Add the evaporated milk and all of the pepper jack cheese to the mix. Heat it until the cheese and is melted and kind of saucy.
Add the cooked pasta (cooked to al dente. I did it in the microwave because it's easier). Blend well.
Scoop/pour the mixture into an 8×8 dish
Sprinkle the cheddar cheese over the mixture.
Bake for about 30 minutes (original instructions said 20 minutes, I got distracted and it turns out 45 minutes was a little too long). Watch until the cheese is melted and a little "crispy."