Here is another guest post for the "enough" series! This time my friend Katharine takes a different approach to "love enough."
First, let's meet Katharine: 
Katharine Trauger is a retired educator and a women's counselor. She and her husband spent 25 years running a home and school for children who would otherwise have been homeless. She has worked 15 years as contributor and/or columnist for several small professional magazines, with more than 60 published articles. She blogs about the rising popularity of "being at home" from a sun room on a wooded hilltop in the Deep South at: Home's Cool! and The Conquering Mom  and tweets at Katharine Trauger @KathaTrau) . She is currently working on a self-help book entitled: Yes, It Hurts, But . . .
Now, let's read what Katharine has to say about "Love Enough!"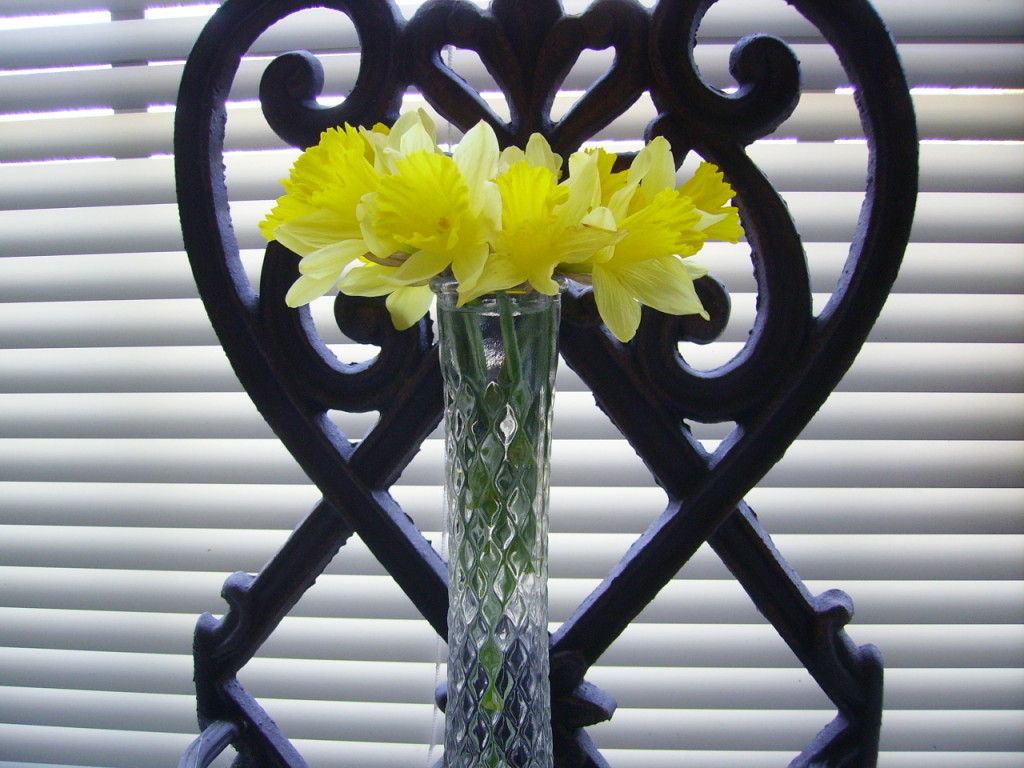 Do you think there is such thing as "enough love?" I do not. However I also do think a girl can arrive at a place where the realization hits: I've had more love than many people get; I've had more love than I ever expected; I've had more love than I deserved . . .
I attended a Passover Seder, once. I felt a lot out of place. I know the loving tentacles of tradition draw many into the Seder willing, longing, anticipating. Others study the Seder until they possess or imagine they possess the same longing anticipation.
I found myself amongst those who, unlike me, had studied all about the occasion. I think there may have been one person among us actually of the Jewish bloodline, but I'm not even sure of that. I wasn't sure of very much that night.
For a newcomer to this tradition like I was—thrust into it, unsure, but determined to survive—it was more like the first day at a new school. Everyone knew what to do but me and the impression was that anyone who is anyone had done their homework, or had passed this way before.
So I looked around. I sort of gawked. I think I might have perspired a bit, since I was dressed in formal clothing and eating a meal in a crowded dining hall, with candlelight.
And mildly nervous.
No one had told me what to expect. This meal is slow. Very slow. Do not arrive at a Seder ravenously hungry. Almost every bite has to be explained. Bread has to be broken into certain numbers of pieces, before eaten, and all that explained, too.
While the stomachs of the uninitiated rumble.
Although it is an amazing study, I don't like to eat while I study; I like to take notes. Since was not a great time or place to take notes, I've forgotten much of the symbolism in this ancient ritual.
However, I remember one thing. One thing perked up my interest so much, I remembered it accurately. I know this because now, a couple of decades later, when we can search out any topic on the Internet, my recollection of the words of one of the ancient songs led me straight to a copy of the ancient lyrics, themselves. I was glad.
Yes, the lyrics of the "Dayenu" captured my imagination that long-ago celebration night and they still hold it. I think of it often, as in maybe once or twice a year. Few songs return to me as dependably as that one does.
So the initiated among us are now nodding wisely and the rest are hoping some lyrics follow soon. Let me lay, first, a bit of background:
The "Dayenu" is a retelling of the history of God's miraculous dealings with Israel, from the moment Pharaoh let them leave Egypt. It is a song of thanksgiving, and of boasting about God's power and love for His people. When I heard the first verse, I almost gasped because I thought, "No! There is so much more!" but as the verses unrolled, I realized, yes, there was much more and this is a multi-versed song. Actually, it could go on for days and days, but it always stops.
The lyrics? Here are some of them:
Had He brought, brought all of us,
Brought all of us, out from Egypt,
Then it would have been enough!
Had He split, had He split the sea
Had He split the Sea for us,
Then it would have been enough!
Had He led, had He led us through,
Had He led us through on dry land,
Then it would have been enough!
Has He provided, provided for our needs,
In the wilderness for 40 years,
Then it would have been enough!
Had He fed, had He fed us,
Had He fed us manna,
Then it would have been enough!
Had He opened up, opened up
Opened up the sea and let us cross on foot
Then it would have been enough!
I think you can see how this could be an unending song, and I don't know who decides when even the song, itself, has been enough. However, I know someone could continue it through the entire Bible, and with only a little research, could go past that to the day I was born. I think especially of the way my great-grandparents escaped Germany before Hitler became the ruler . . .
Anyway, I was born, and He let me see the light of day and that would have been enough for me. But more was to come for me, too. I want to write my own "Dayenu," with apologies to whomever I owe them. I admit I'm treading where I do not understand and daring to take up this beautiful thought and claim it for my own in a tiny way.
So here goes:
Had He save, saved me,
Saved me, from sin, death, and self,
Then it would have been enough.
Had He given, given to me
Given to me, a gorgeous, hard-working man,
Then it would have been enough!
Had He protected, protected
Protected my man during Viet Nam,
Then it would have been enough!
Had He showered, showered,
Showered this man with success in college,
Then it would have been enough!
Had He given, given to us,
Given to us six beautiful children,
Then it would have been enough!
Had He helped us, helped us,
Helped us know how to homeschool them,
Then it would have been enough!
Had He blessed them, blessed them,
Blessed them with beautiful spouses,
Then it would have been enough!
Had He added to, added to,
Added to them our eleven grandchildren,
Then it would have been enough!
Had He kept us, kept us,
Had He kept us still married after all these years,
Then it would have been enough!
Day-, Day-enu!
And Happy 45th Anniversary to my beloved!