This shop has been compensated by Collective Bias, Inc. and its advertiser. All opinions are mine alone.
#NudgeThemBack #CollectiveBias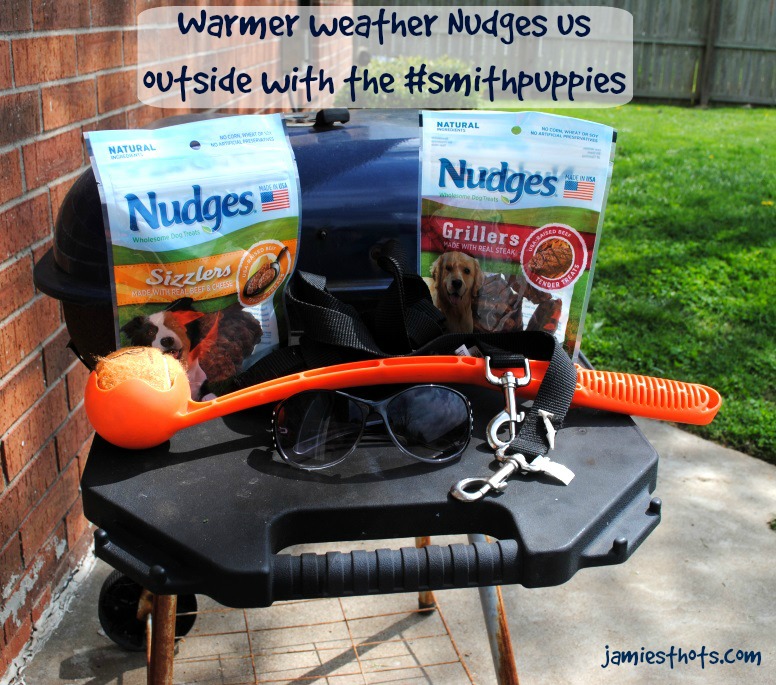 The snow is gone and the sun is shining longer each day. I love warmer weather! I love being able to go outside more with our dogs and I love it when it's better grilling weather. We've had a few good weekends with the #smithpuppies (yes, that's their official hashtag) and I thought ya'll might have fun seeing some of the photos. We also got to try some new Nudges Dog Treats that just came out. We tried the original Nudges last year and our dogs go nuts over them. The new Grillers and Sizzlers are even more amazing!
Check out what we've been up to and read a few of my tips for being prepared for more glorious outside time with your beloved woof baby.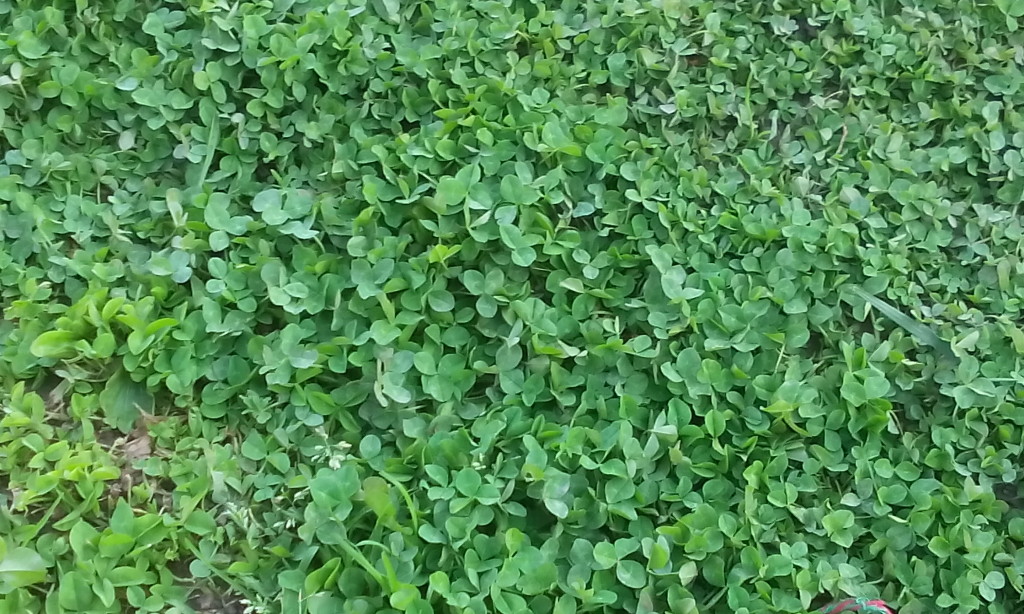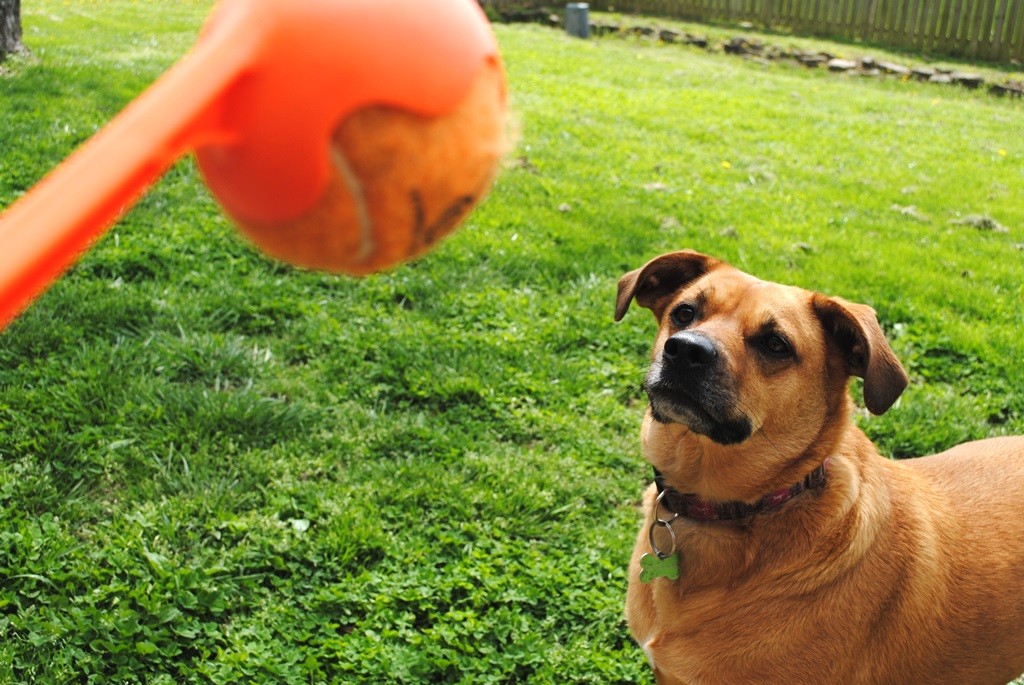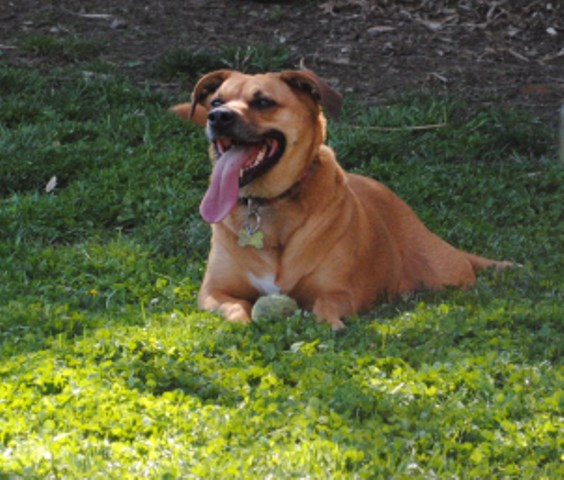 Another thing that is a good idea when getting ready for "outside season" is to make sure your fence and yard are safe and secure. This is especially important if your dogs have a tendency to try and get out to visit neighborhood buddies or if they jump the fence when scared of storms.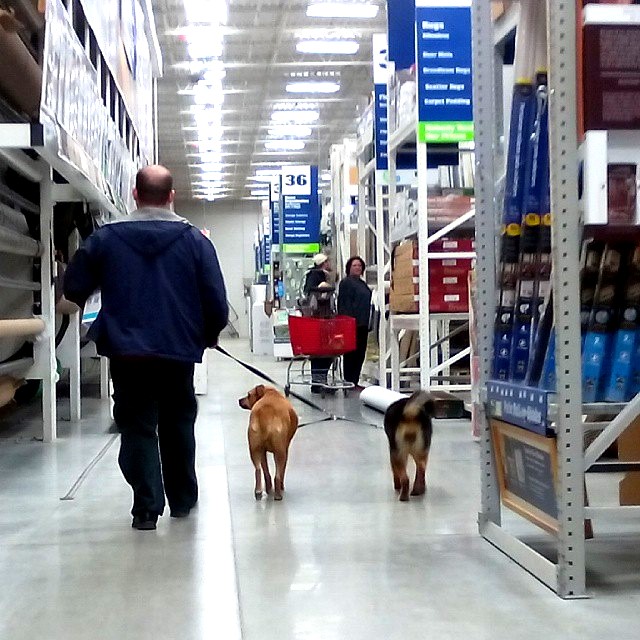 Flower also loves playing outside but she's more of a stick chewing, ball stealing, barking at the neighbors kind of dog. One quick note about Flower-you'll notice she's wearing a shirt in several of these photos. She had surgery a couple weeks ago and to keep her safe and healthy, we make her wear the shirt. It protects her incision sites from her (or any of the other animals) from messing with the stitches.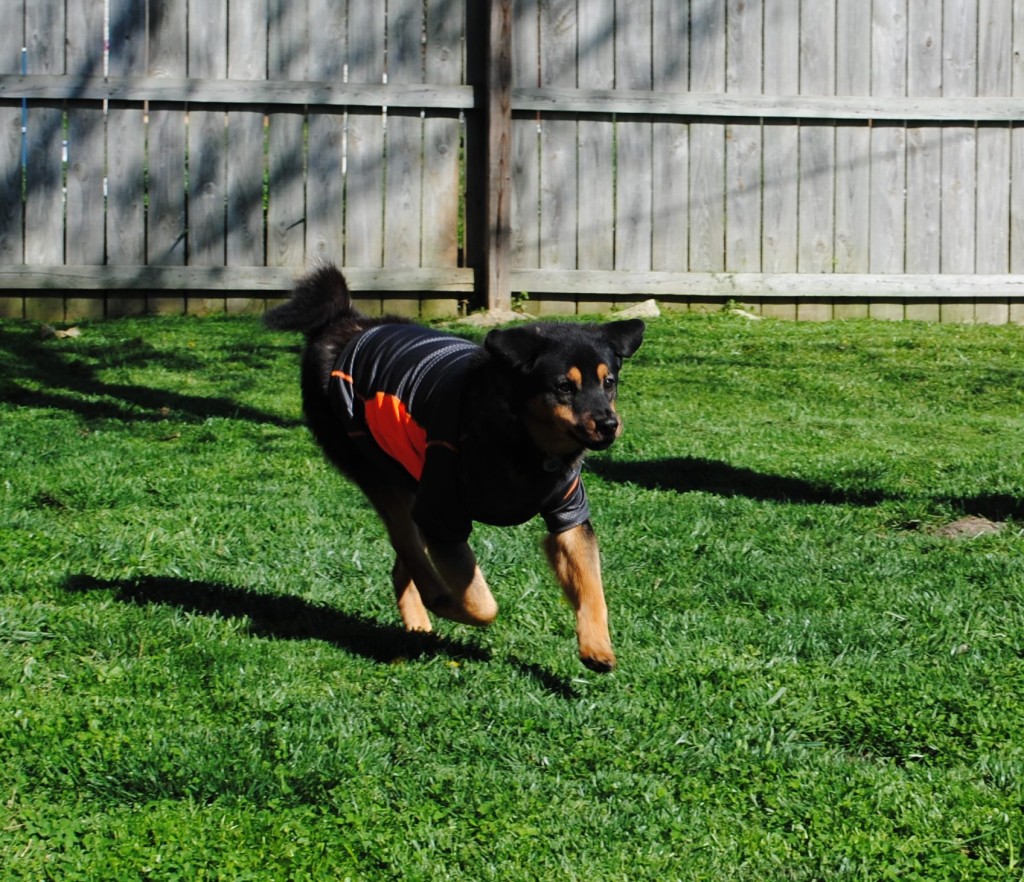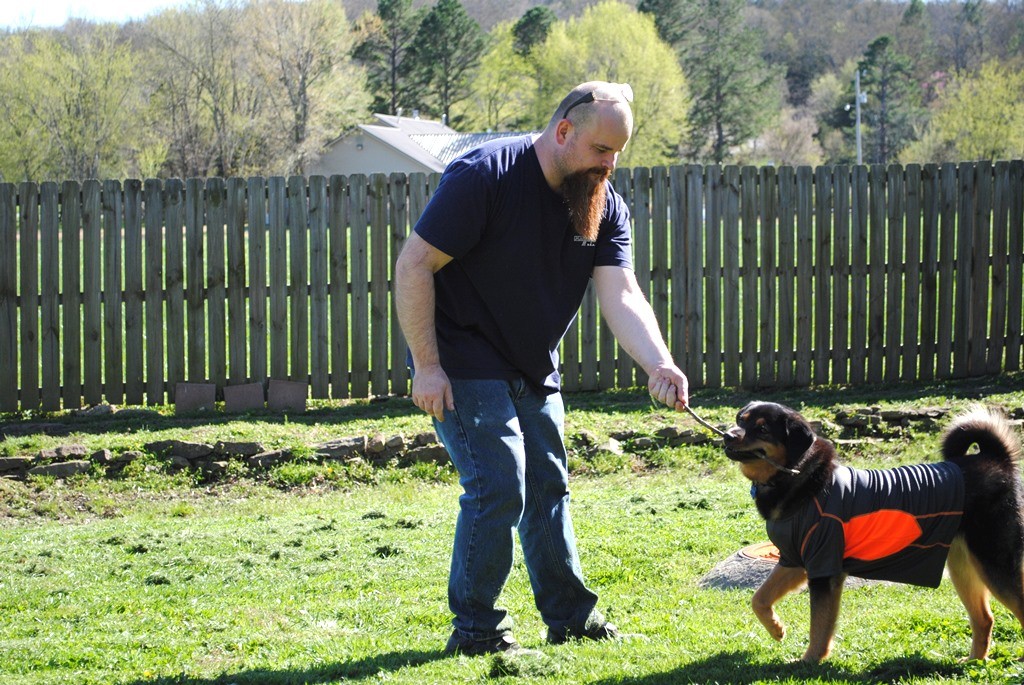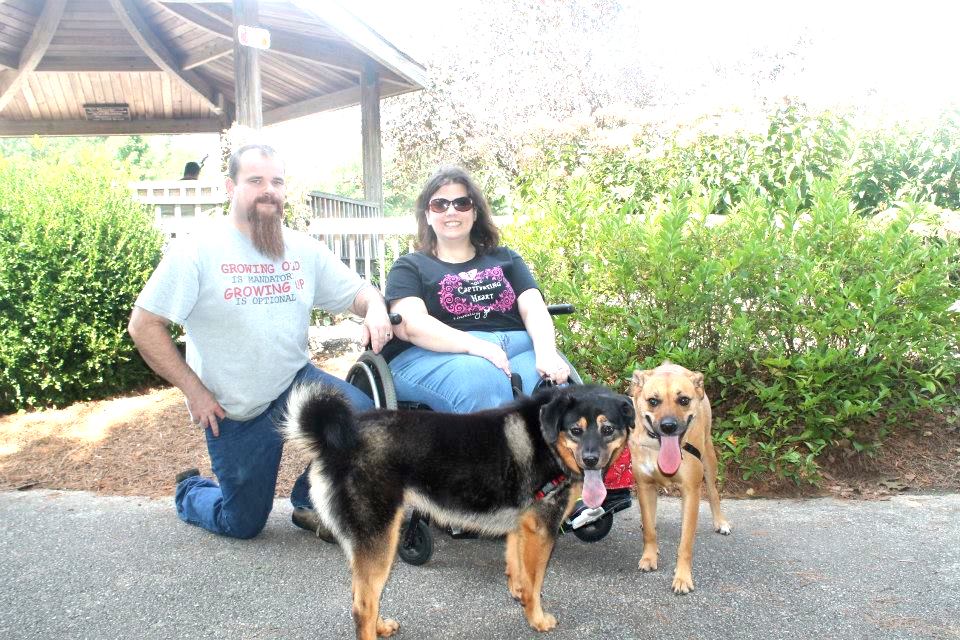 Another favorite part about the warmer months is the grilling! We've been known to grill all year long but the warmer months are so much more fun. We make it a whole family event with the dogs and cats hanging outside with John at the grill and I'm usually inside making the side items. We also enjoy eating outside!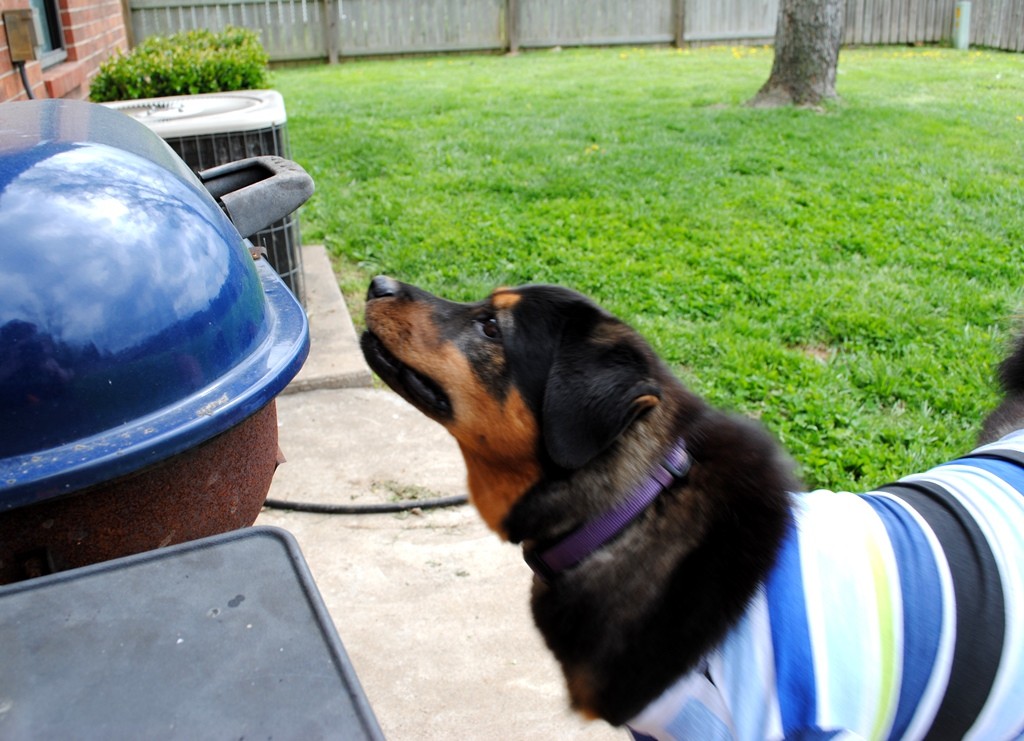 Our vet always talks to us about good nutrition for our pets and we are committed to making sure they have healthy food and snacks at all times, including items that are "meat-first" in their ingredients. I'll admit, I got into the habit of giving them some people food that our vet said is "sub-optimal nutrition." That's why I'm glad that the #Smithpuppies love Nudges Dog Treats so much! They are preservative free and made from all-natural ingredients. They are also easy to tear so using them as a training tool for multiple dogs is easy.
I love being able to provide our dogs with treats that are natural and taste good to them. It's our way of training them so they are safe and our way of simply rewarding them for being wonderful companions.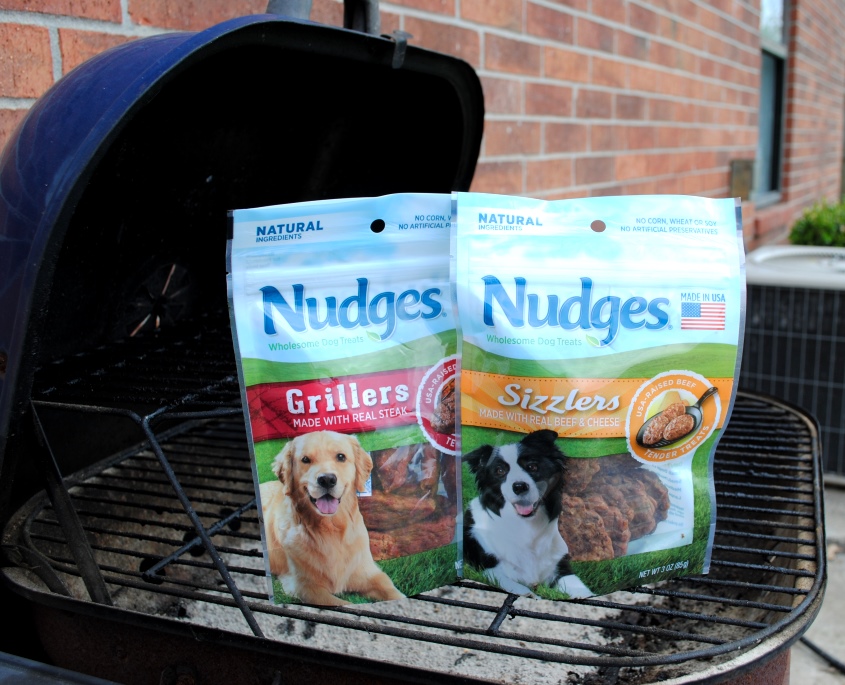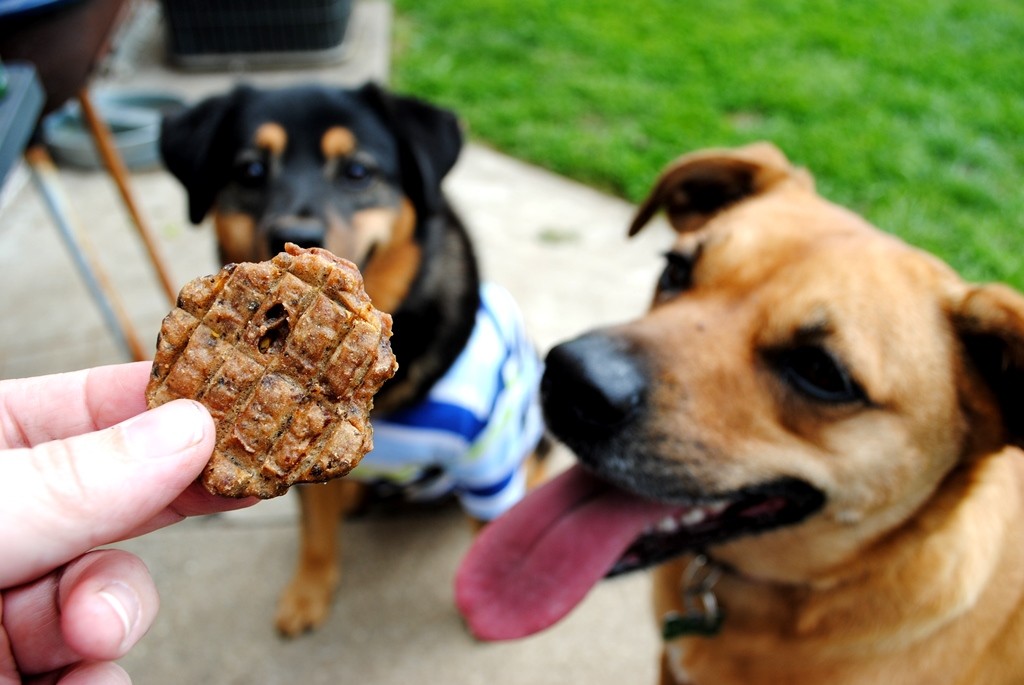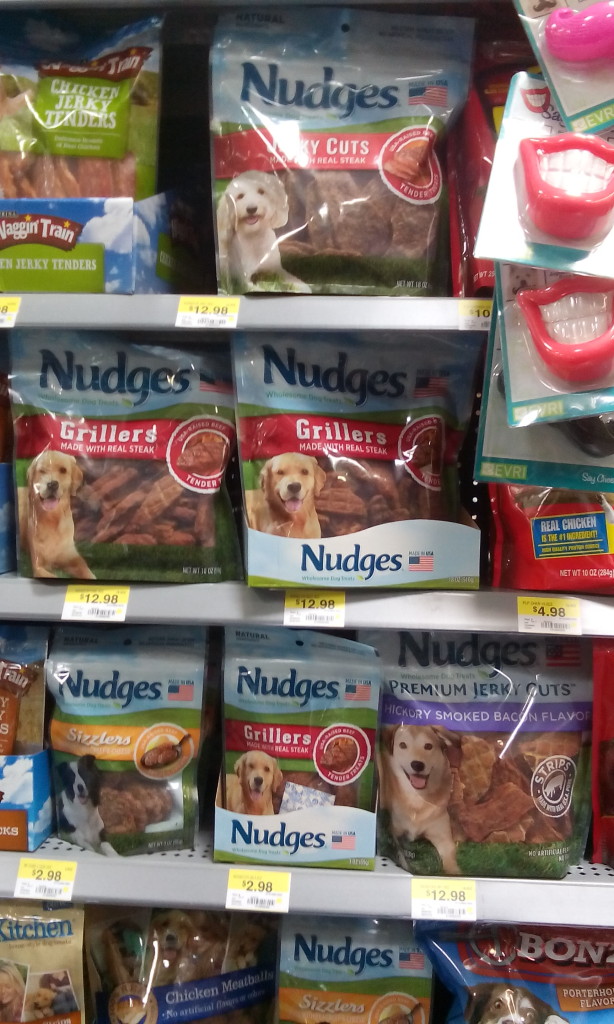 You may have noticed that I used the #NudgeThemBack hashtag at the beginning of this post. You can see how other people "Nudge back" their dogs and also order Nudges Grillers and Sizzlers at this website. You can also learn more about Nudges in general at the Nudges Dog Treats website. I also enjoy following Nudges on Facebook (really cute pictures!).
I'm curious, what do you do outside with your pets? How do you reward them for being wonderful?
As I close, one more shot of the #smithpuppies. We love our outdoor time but they also love cuddling on the couch and resting after a hard day's play.