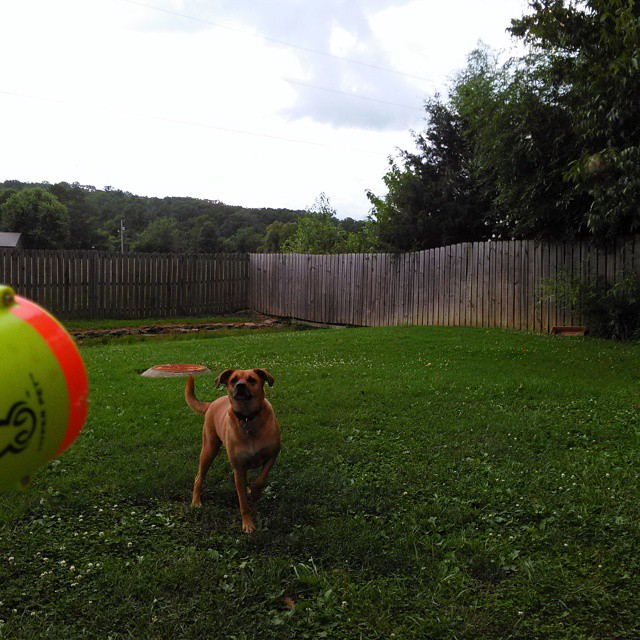 I have been experimenting with doing more video and love using the new Twitter-based social media platform Persiscope (follow me at @JamiesThots).
I recently "scoped" about the K9 Kannon, which we've used for at least a year to play fetch with Jazzy, who needs up to two hours of exercise every day. She would do more if we had time! I redid the video and uploaded it to YouTube. I'm working to do more YouTube so expect more entries like this from me!
I've been meaning to blog about the K9 Kannon for a while now but just never felt like pictures did it justice. Video is great for showing the whole process! I had to turn my phone to the side so that's why my face is chopped a little in the video. It's only three minutes long … enjoy and please share!
Related Posts via Categories