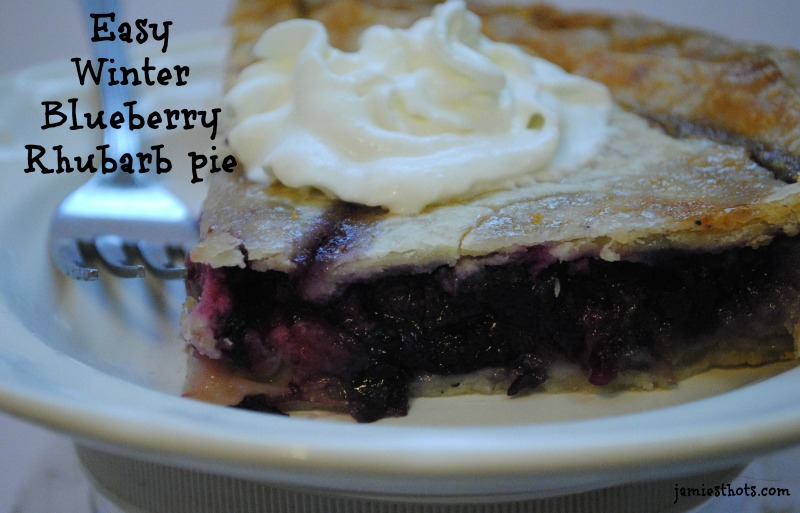 I love hearing stories of when my husband grew up eating great food from his grandma. We make Grandma Susan's bread every winter and he frequently talks about her persimmon bread and her rhubarb pie.
He also loves pretty much anything blueberry so whenever I can find a dessert or salad or … anything with blueberry, I get it for him to try.
He recently pondered the idea of a blueberry rhubarb pie after we tried a blueberry rhubarb preserves, which even I agree was divine. I did a little research and learned that both fruits are more spring/summer fruits but I wasn't deterred. It's rare he asks for desserts so I decided to accept the challenge.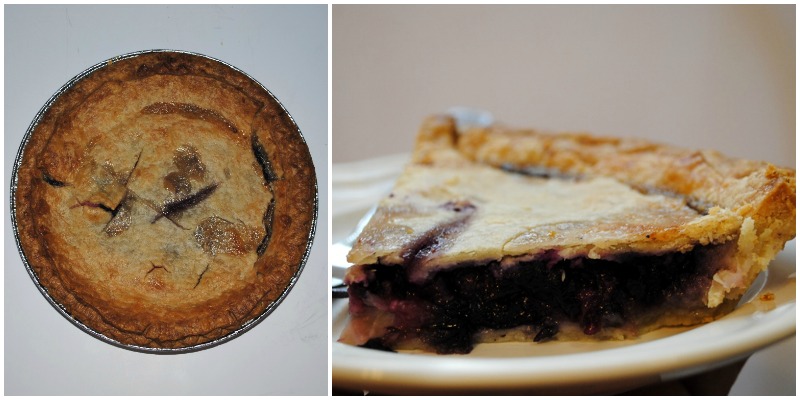 It was pretty easy once it all turned out and we came up with what I'm going to call Winter Blueberry Rhubarb Pie. I also sometimes call it Redneck Winter Pie because we cut several corners that made the pie easy to bake. Don't worry, no duct tape was involved.
I'll admit to asking for advice from friends and even a complete stranger while we were in the store but I'm pleased with what we ended up making. Here's how you can make Blueberry Rhubarb Pie even in the winter:
Shopping list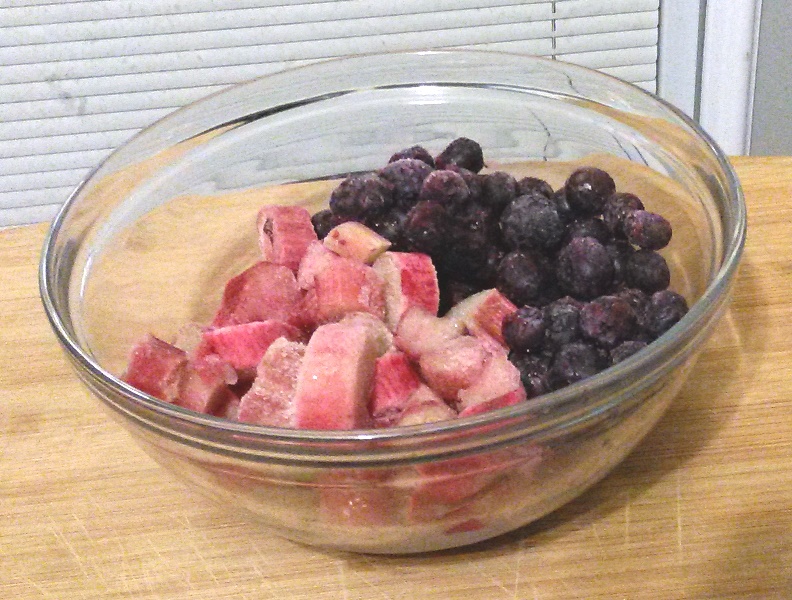 1 cup of frozen blueberries
1 cup of frozen rhubarb (chopped)'
3/4 to 1 cup white sugar (or 1/2 cup of Splenda)
1 large egg
2 tablespoons flour
2 prepared frozen pie crusts
Instructions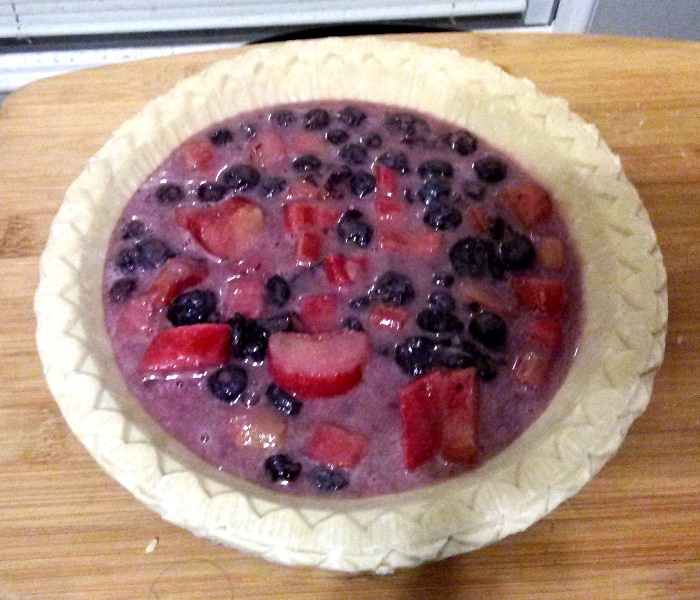 Preheat the oven to 400 degrees
Place the blueberries and rhubarb in a colander and run warm water over them just long enough to let the individual pieces of fruit to separate and drain
Place the slightly dethawed fruit in a bowl and add the sugar and egg. Mix well.
Add the flour and mix well.
Pour the mixture into one of the frozen prepared pie shells
Remove the edges of the second pie shell
Insert the second pie shell on top of the fruit mix and gently press down until the crusts almost connect to make the top crust (see below)
If the process of inserting the second crust does not automatically cause cracks, slice a few openings in the top crust to vent
Bake pie for 10 minutes then reduce the heat to 350 degree. Bake for another 30-40 minutes or until it's golden brown and the filling is bubbly.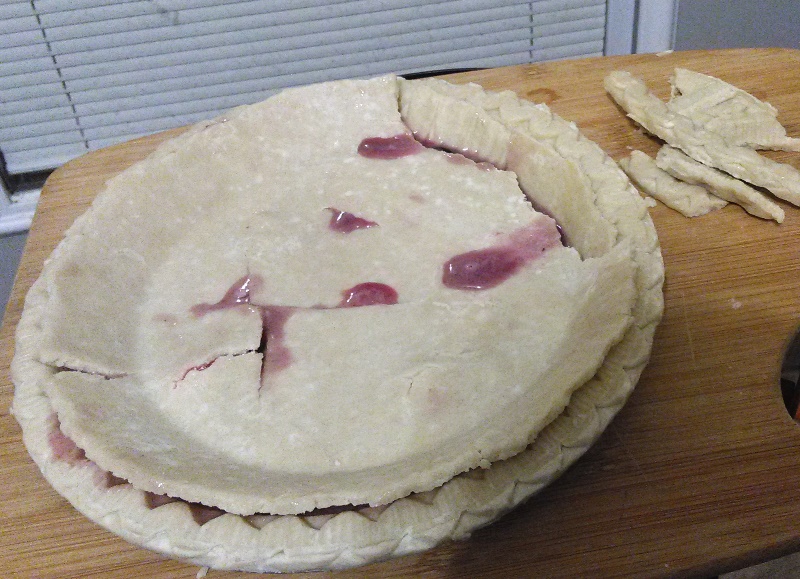 The final result: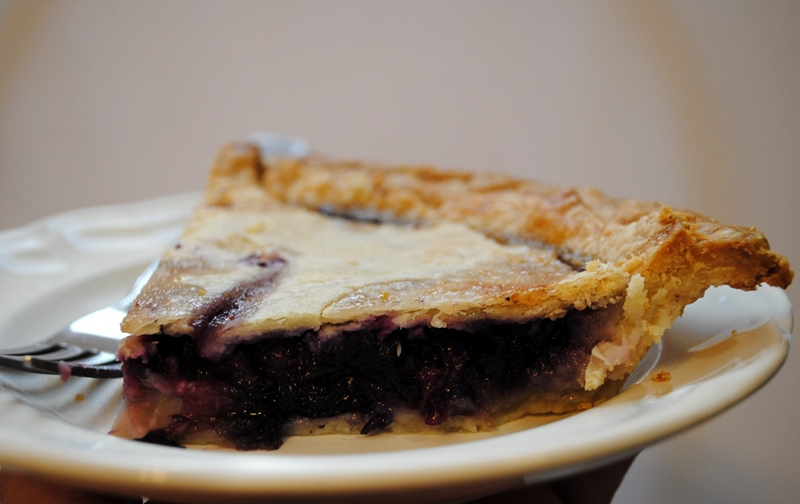 Related Posts via Categories