This shop has been compensated by Collective Bias, Inc. and its advertiser. All opinions are mine alone. #FrozenFromScratch #CollectiveBias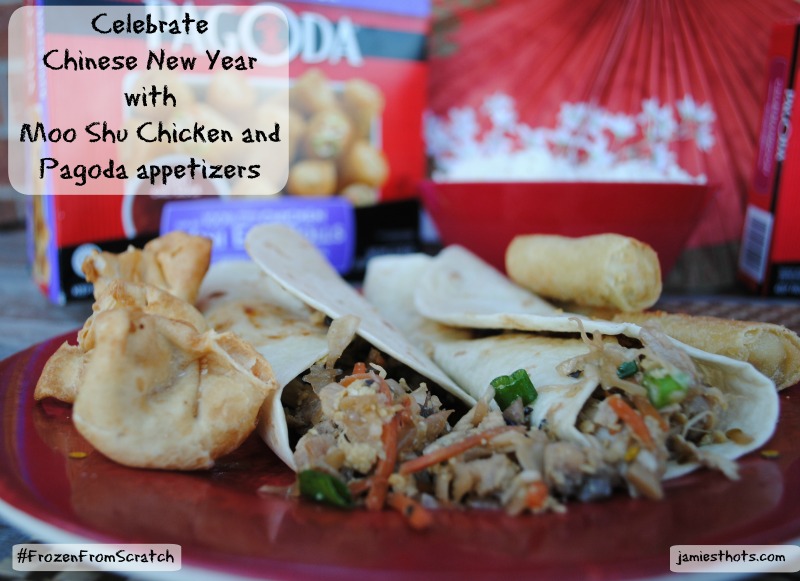 Let me tell you my own "Green Eggs and Ham" story. I grew up not liking Chinese food, or at least, that's what I thought. Truthfully, I had never tried it. In college, a friend convinced me I should go and told me to try the Moo Shu Chicken. I was hooked. Over the years, I've branched out and tried several Asian cuisines but still love Chinese food the best. Confession: My favorite is still all the great appetizers like what you can get from the Pagoda brand at Walmart.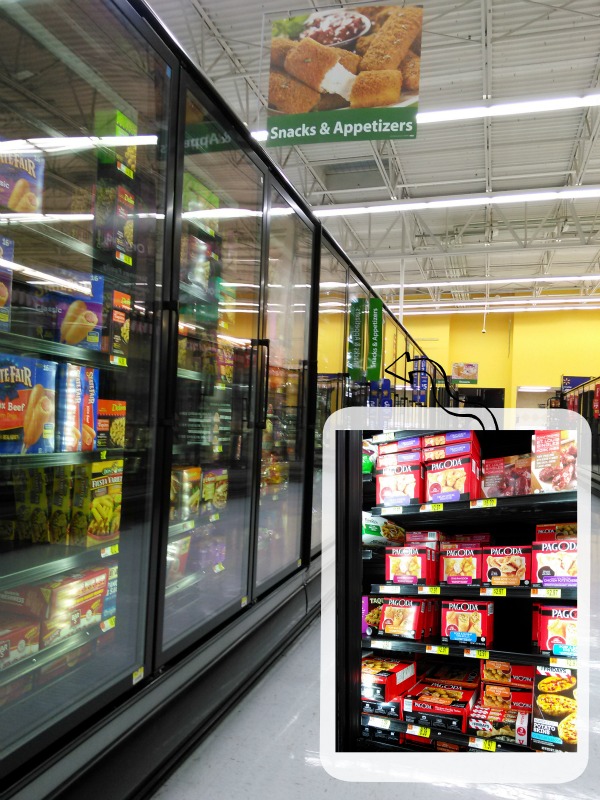 What's strange is, after that first experience, I never got Moo Shu Chicken again, even though I loved it. My husband and I recently rediscovered it at several local restaurants but each time would say "if we were making it, we would do this." So, we decided to do just that. What a more perfect time to pair my favorite Chinese appetizers and learn a new Chinese recipe than the Chinese New Year? Ibotta apparently agrees because they are offering this great coupon for two Pagoda appetizer products.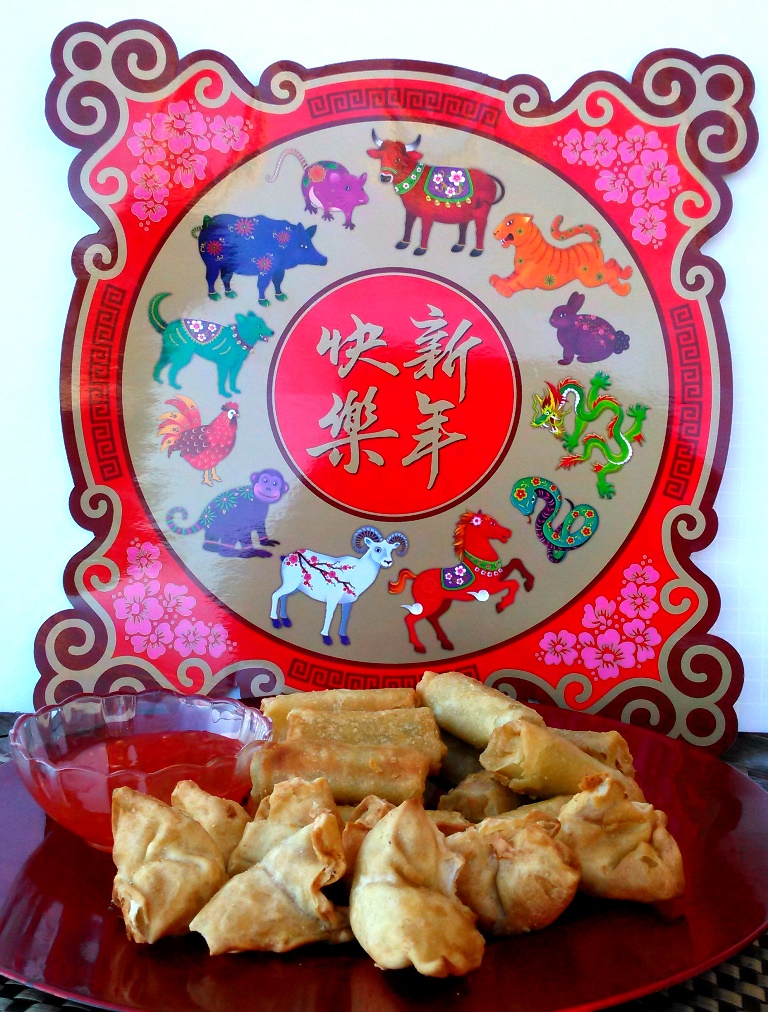 The Chinese New Year celebration is Feb. 7-13, and this is the Year of the Monkey. So if you're born during a Monkey year that is your animal like me being born in December makes me a Sagittarius according to those who are into astrology. People who believe in this philosophy see people who are born during the Year of the Monkey as "witty, intelligent, have a magnetic personality, are mischievousness, curious, and clever."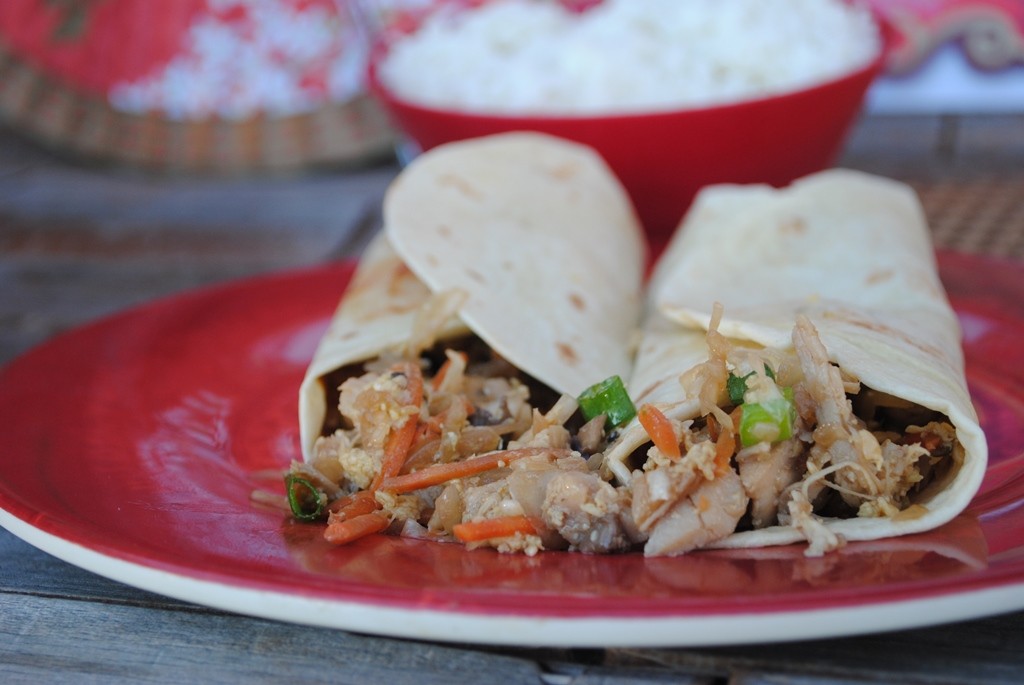 To develop our recipe, we focused on changing several aspects of recipes from restaurants. Mostly, I was looking to reduce the sodium and drastically increase the protein. I believe that the Moo Shu recipe we developed accomplishes both. Paired with the mini chicken egg rolls and crab Rangoon from Pagoda, and we had the perfect Chinese meal. By the way, I bought my favorite appetizers, but Pagoda also has items such as potstickers, various types of egg rolls, and cream cheese wontons.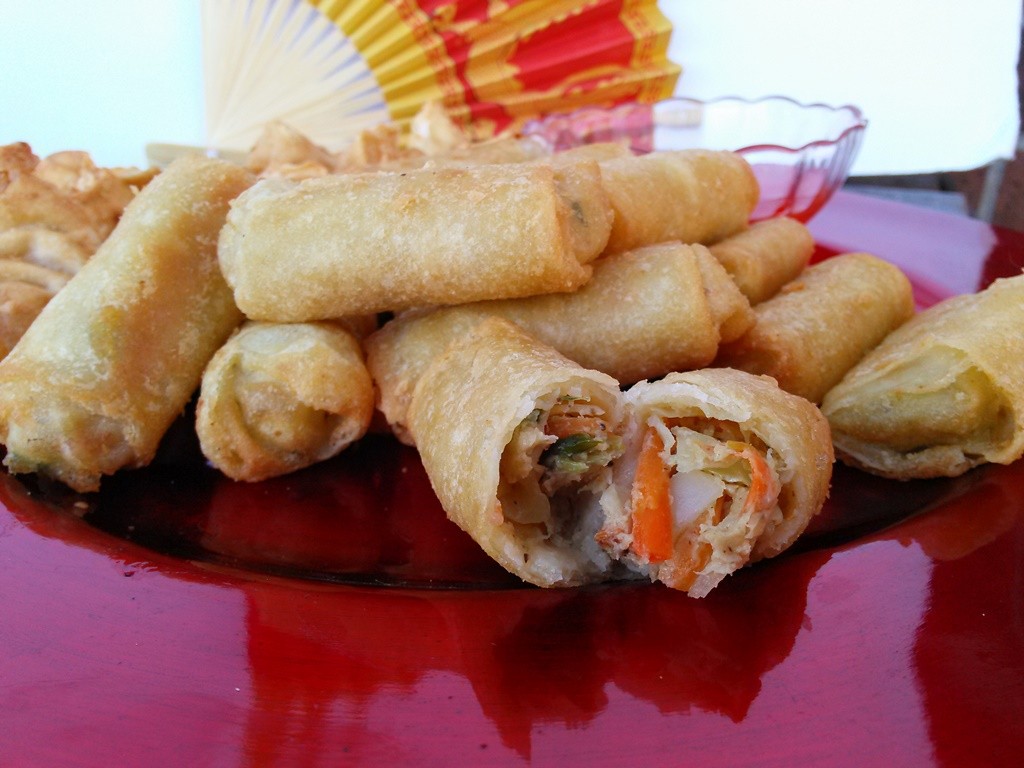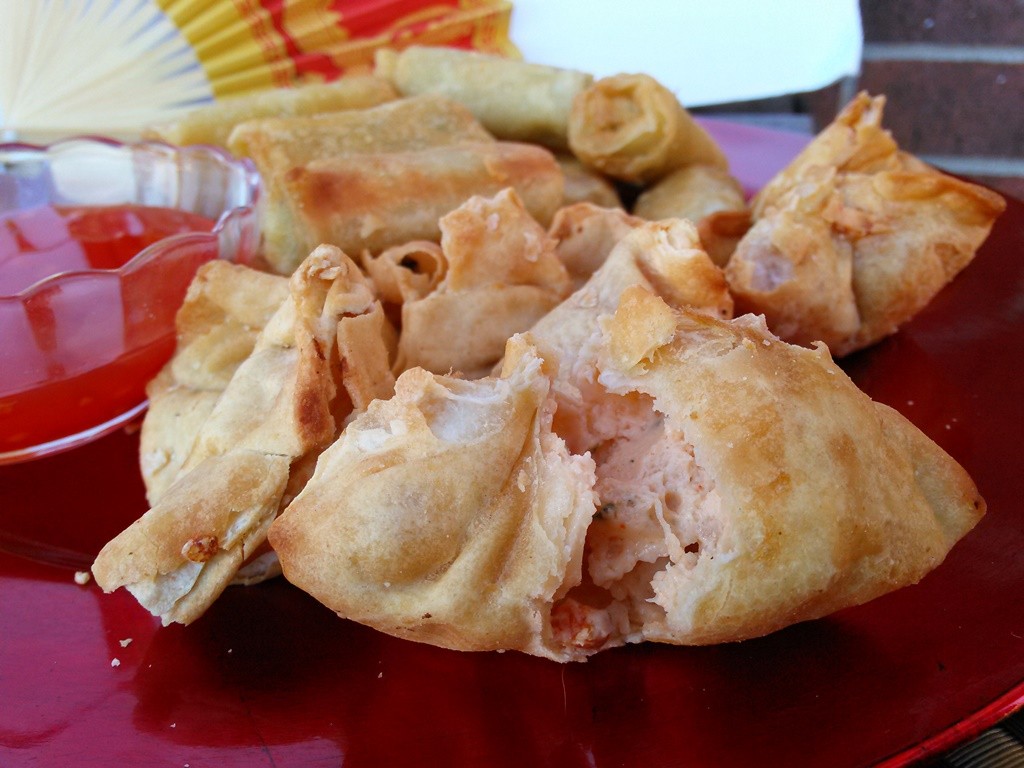 Making Moo Shu Chicken
The first thing I wanted to tell you about the Moo Shu Chicken recipe I'm about to share is that it's a lot of food. You will have plenty for a small Chinese New Year party or have leftovers for your family (I think it's even more spectacular the next day).
When sharing recipes on my blog, I usually share all the words together so you can easily copy/paste if you want to print the recipe. I also share pictures of the process below the written recipe.
Ingredients:
2 pounds chicken (some get it pre-cooked like from a rotisserie chicken but I think that introduces too much sodium).
4-5 large eggs, scrambled
1 bag of coleslaw mix
¾ cup shredded carrots (this is in addition to the carrots already in the coleslaw mix)
1 ½ cups sliced mushrooms
¾ cup sliced bamboo shoots
1 ½ teaspoons sesame seed oil
2 tablespoons plus ¼ cup chopped green onions
4 tablespoons hoisin sauce (plus about half small jar for assembling the final product)
3 tablespoons reduced-sodium soy sauce
Pinch of garlic powder
2 tablespoons rice bran, peanut, or vegetable oil
10-12 taco size flour tortillas
Instructions for the Moo Shu mix:
Pour the 2 tablespoons of cooking oil in a large skillet and heat to medium (we like rice bran, but that is hard to come by so use peanut or vegetable oil)
Chop the chicken as small as you can and cook the pieces all the way through in the skillet
Set aside the chicken in a medium to large bowl and drain the grease from the chicken
Scramble the eggs together in the same skillet. Once done, put the chopped scrambled eggs into the same bowl with the chicken
Place the 2 tablespoons of green onion, the sliced bamboo shoots, shredded carrots, and sliced mushrooms in the skillet and cook on medium-low while you prepare the sauce
Prepare the sauce by combining the sesame oil, low sodium soy sauce, garlic powder, and 4 tablespoons of hoisin sauce
Pour the sauce in with the vegetables and mix well
Stir in the bag of coleslaw mix, making sure the sauce covers all the vegetables
Cover the skillet and reduce the heat slightly until the cabbage is steam cooked to be slightly wilted
Mix in the eggs and chicken
Garnish with the remaining green onions
Instructions for assembling each serving:
Lay a tortilla on a plate
Spread a thin layer of hoisin sauce over the tortilla
Add the desired amount of moo shu mix to the middle of the tortilla
Roll up the tortilla and use a bit of the hoisin sauce already on the tortilla to help keep it closed
I usually eat it like a soft taco or a burrito (in fact, my husband sometimes calls this dish "Chinese burritos"). I haven't figured out how to use chopsticks for this meal so feel in good company if you need to use a fork.
The process in pictures: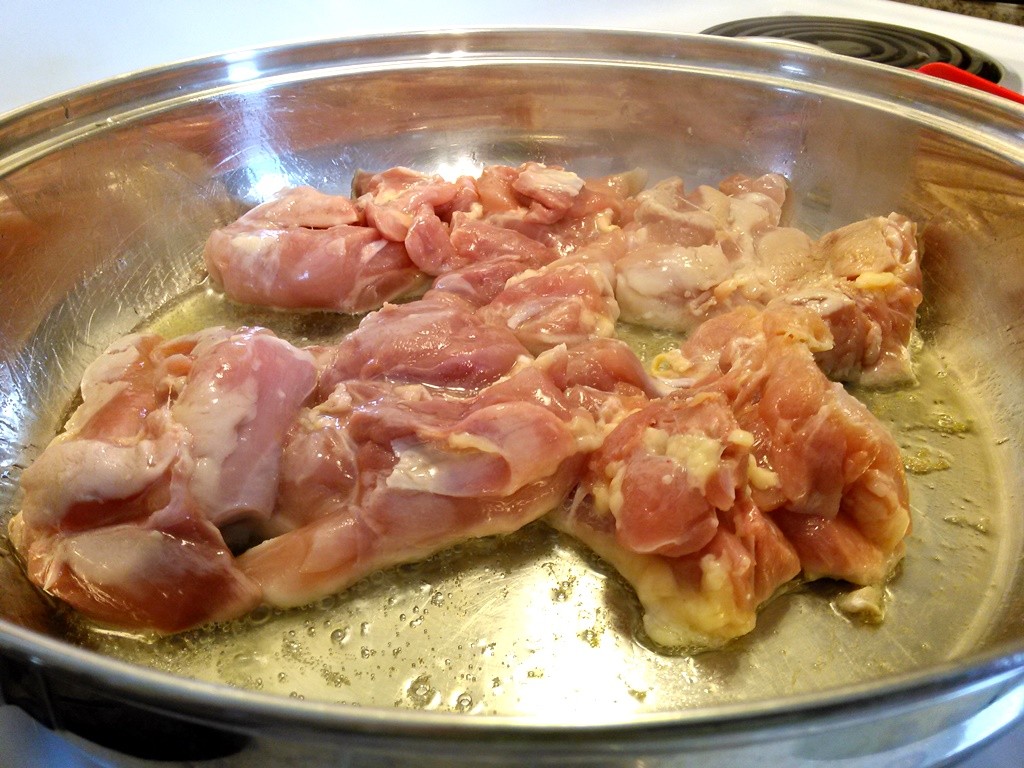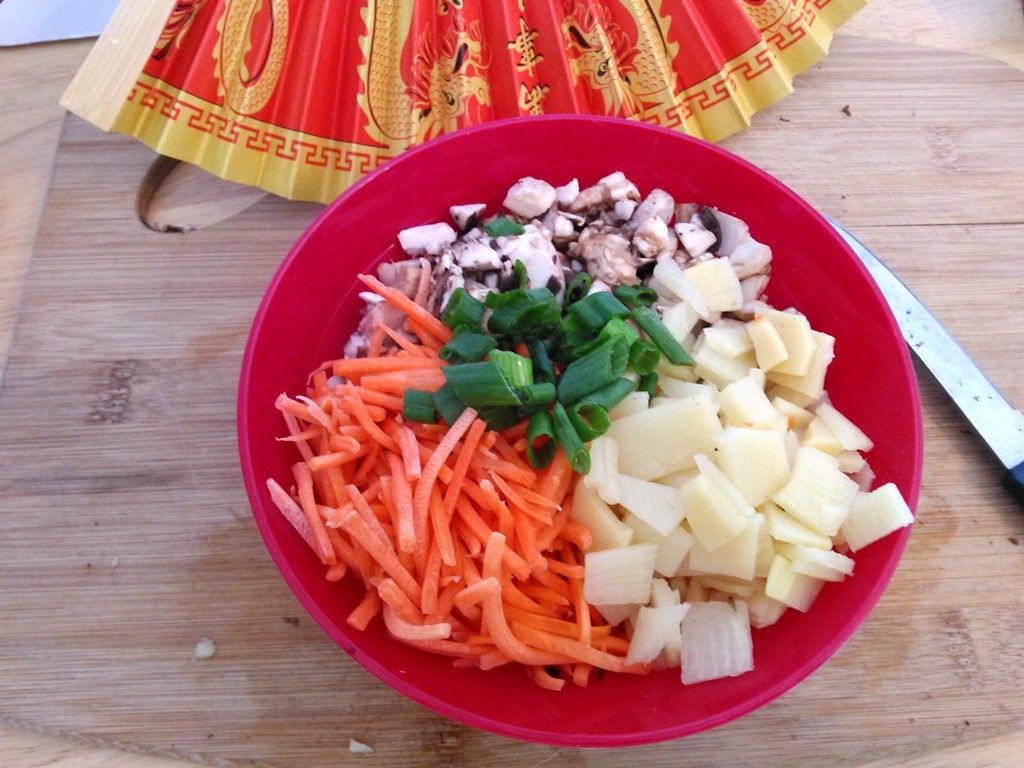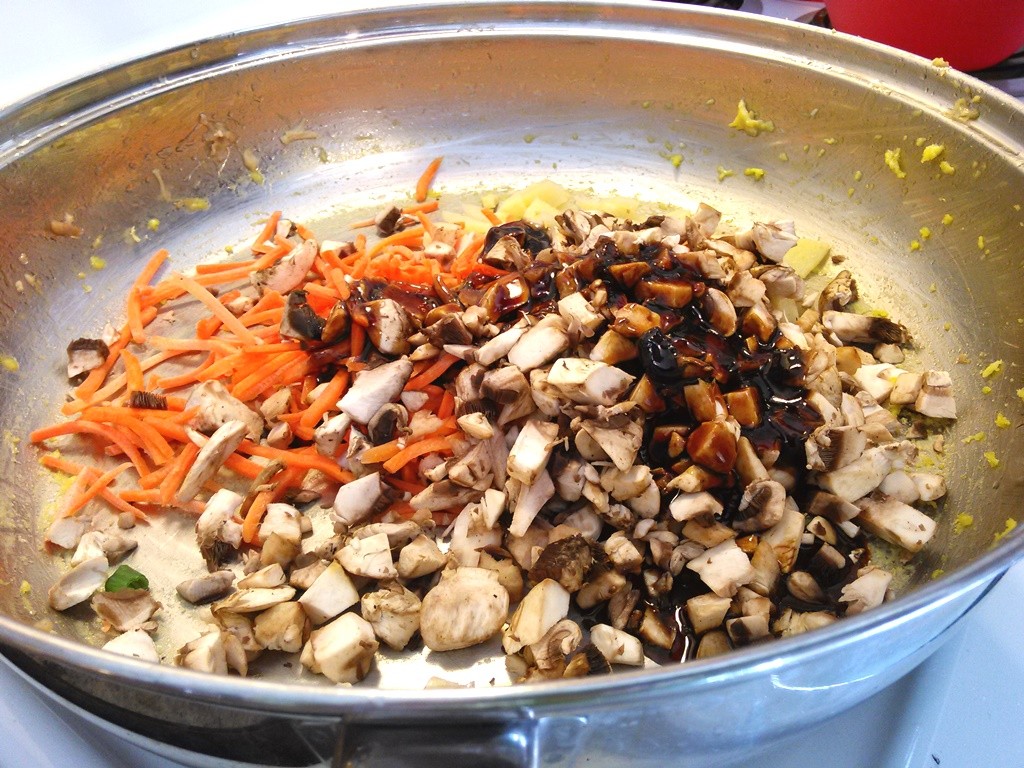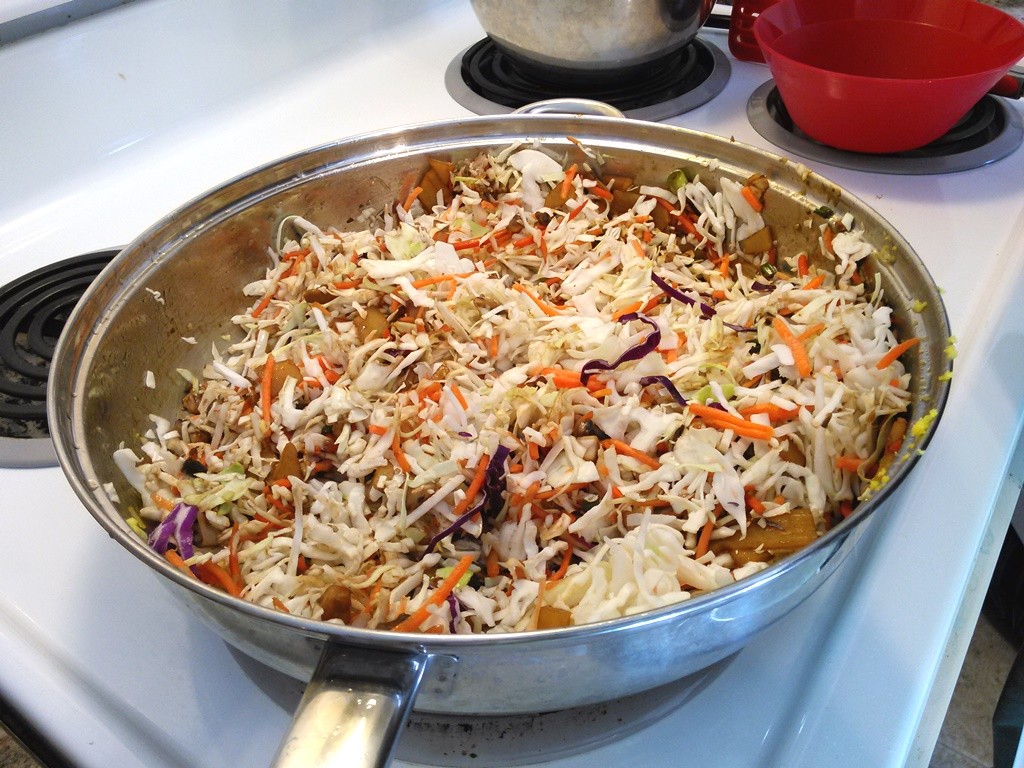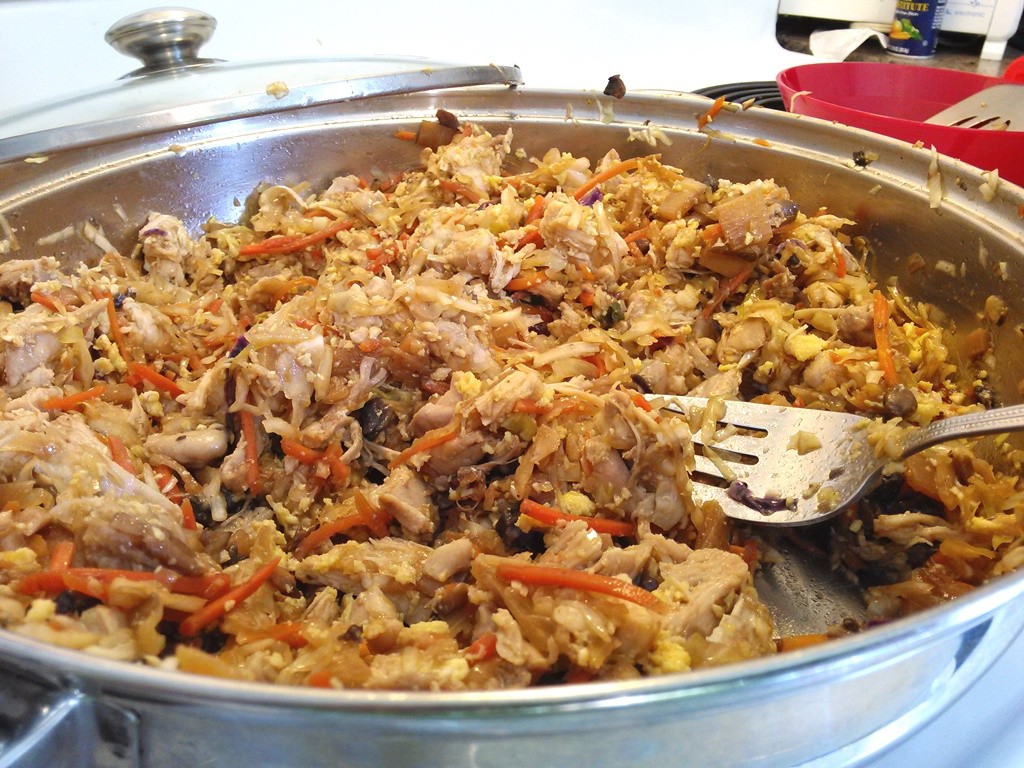 Assembling each serving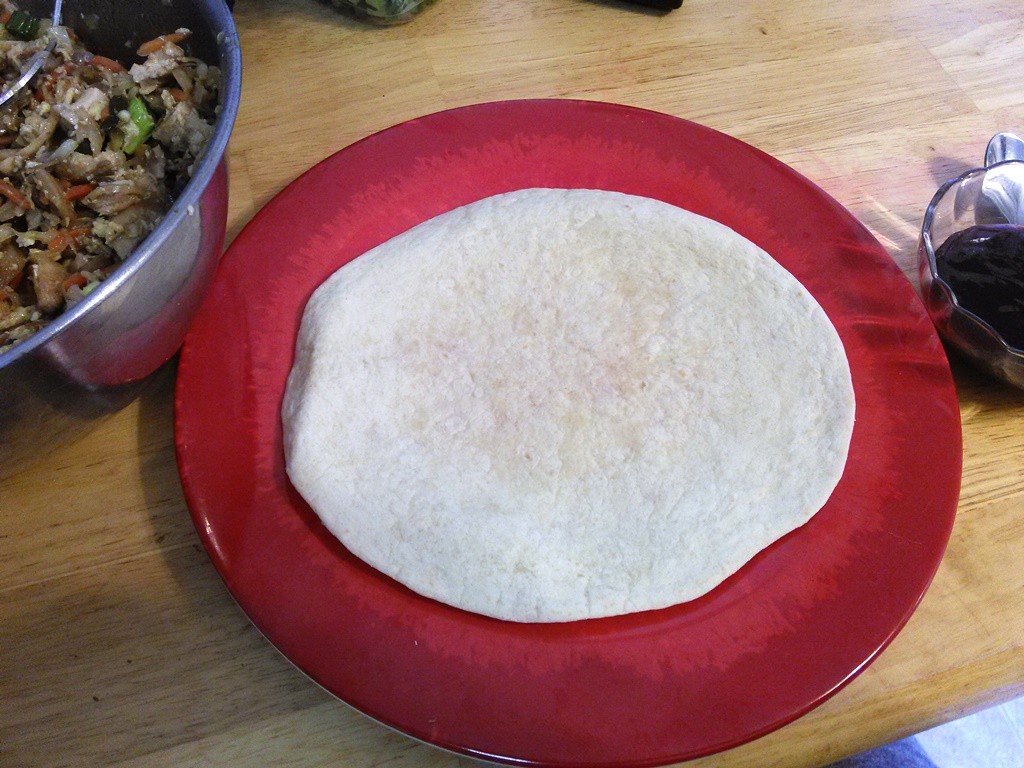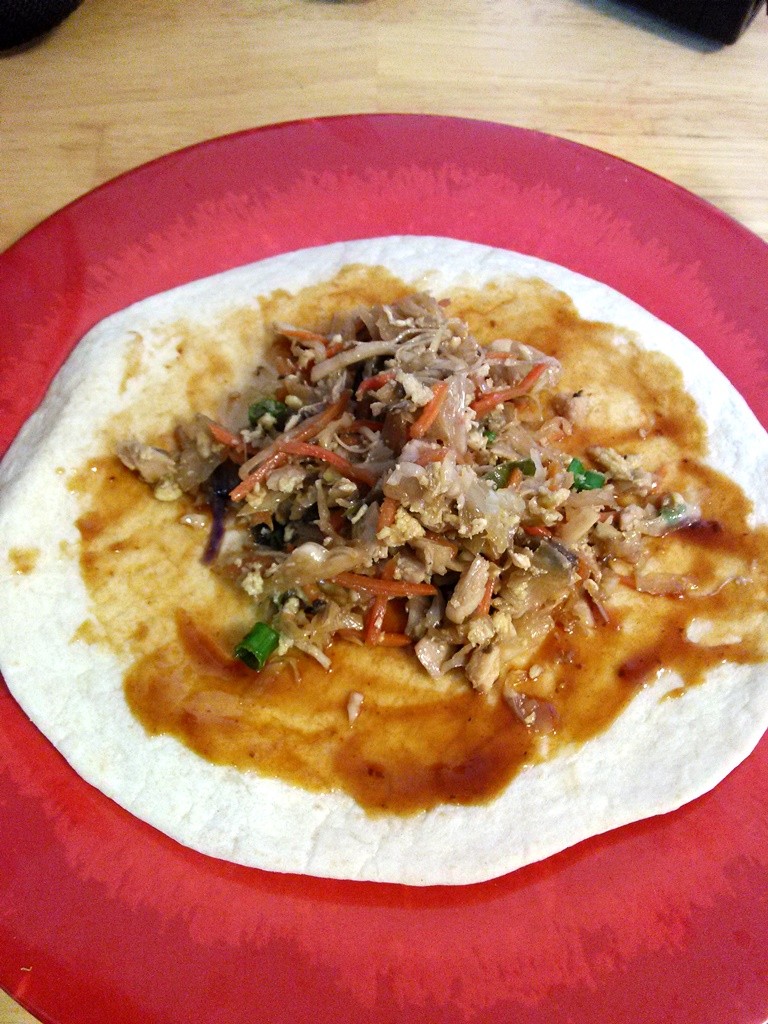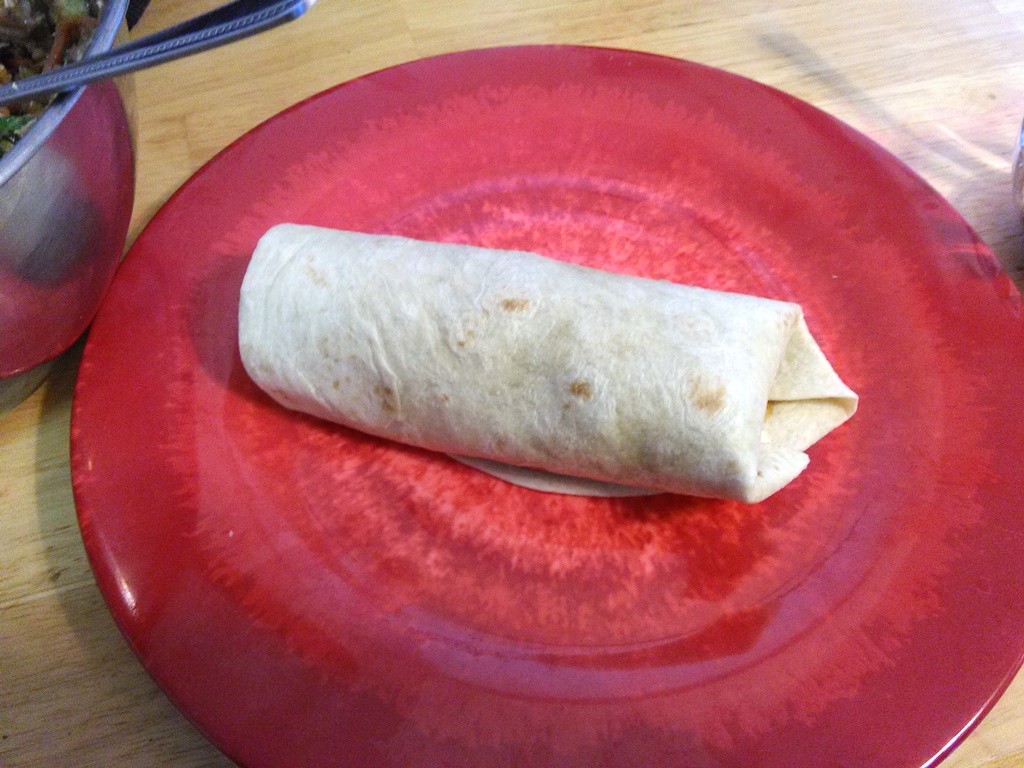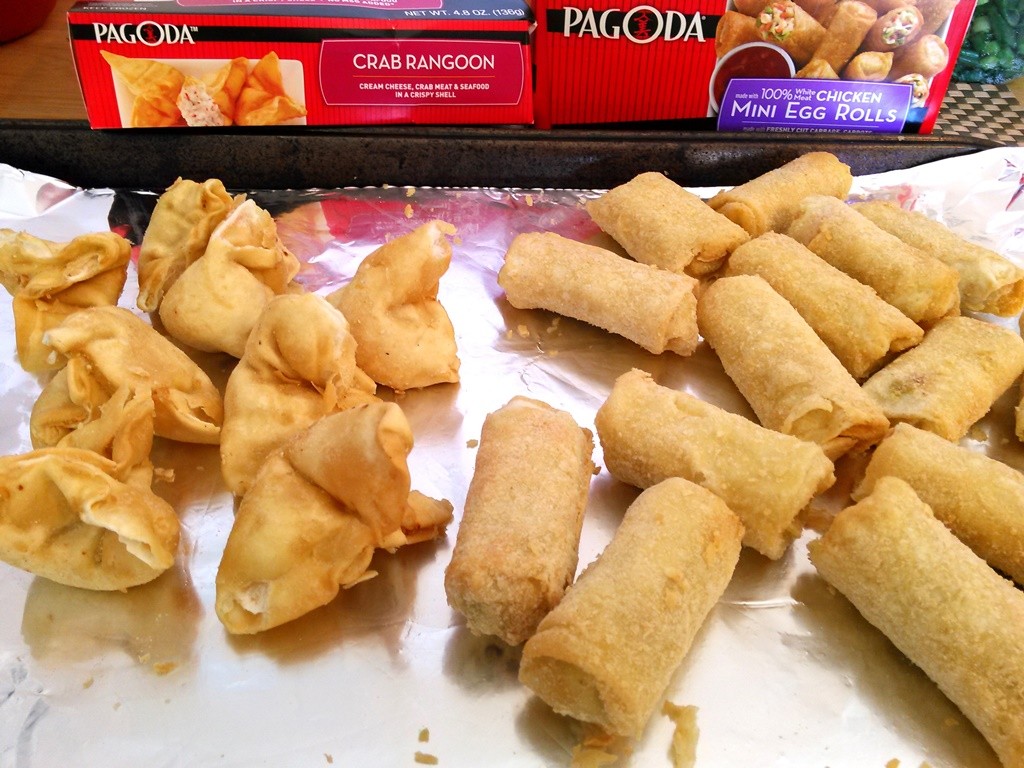 What's your favorite way to celebrate Chinese New Year? What are your favorite Pagoda appetizers (don't forget you can get a great discount using this Ibotta offer)?
Related Posts via Categories