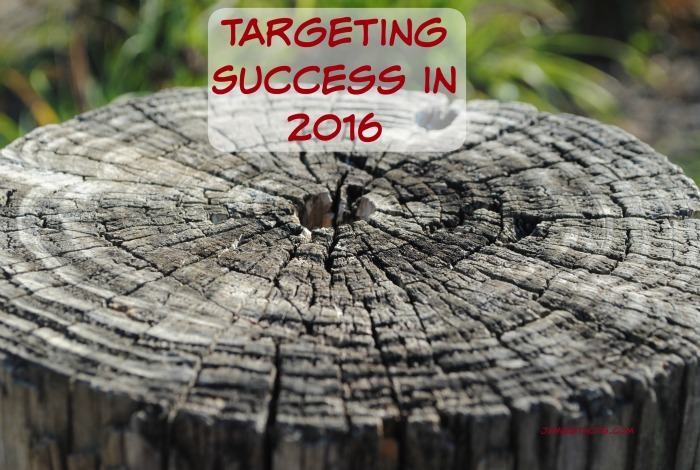 I've felt stumped about what to say for my 2016 goals. I felt like I failed at all my goals in 2015 because I had to focus so much on my health crisis. I can't fault myself for that because, you know, figuring out why I was experiencing debilitating pain and weakness was important and it was equally important for me to focus on treatment once we started getting answers.
But that also meant my focus was taken from what I had hoped to accomplish. In some ways, that's worked out well because I'm realizing my original goals need to be altered a bit. In some ways, I actually met or exceeded the goals. That still means I missed some marks and I just have to be OK with that.
So, let's review. Many of these were never spelled out publicly but I figure there's no harm in talking about them now. My 2015 goals (and results) were: 
To complete my e-book by March 30, 2015
I didn't even come close. This is one where I'm glad it didn't work out. Instead of an ebook that I go through the trouble of publishing and marketing, I'm going to create a similar curriculum that will be used in half or full-day seminars that I will lead. By utilizing it as a curriculum instead an e-book, I can market the material as customizable to a given audience.
To finish my "enough" blog series by June 30, 2015
I went a different direction with this one. Instead of finishing blogs I didn't really need to finish (or have the heart to do so), I opened this series up to contributing writers. This will always be an open topic but I feel that the intent behind my original goal has been met.
To train for and complete at least two 5K races by the end of 2015
Um, nope. When you lose the full use of your arms and you're a full-time wheelchair user you focus on being able to get in and out of your car safely and not training for 5Ks. I haven't walked my dogs by myself since April. I really miss that.
To seek out and be published in at least two new-to-me publications by the end of 2015
OK, this one I did. In fact I exceeded it. I was published in I think three publications that I'd never had a byline in before.
To finish my Competent Communicator manual and Competent Leader manual for Toastmasters by the end of 2015
I put my CL off for a bit (actually I kept forgetting. If I had filled out the paperwork I'd be done by now). I was quite proud to finish my CC just a couple weeks after 2015 ended. Close enough! It was definitely in time for my club to count it towards the 2015-2016 Toastmasters year. I also was elected as Vice President of Public Relations of my club.
To speak at conferences or meetings for at least five different organizations by the end of 2015
I accomplished  this as well. In fact, I was done by the end of July and I spoke at my first conference outside the state of Arkansas.
To diversify my revenue stream with paid speaking engagements, the e-book, or other potential opportunities by the end of 2015
I essentially put this on the back burner. I did stick with Toastmasters to become a better speaker and I added speaking/consulting on my business website as a service. But, I focused on the clients and services I already had while we figured out the health stuff.
Just like the e-book, I've become more focused on what types of speaking I want to do and how I want to structure it all. I've also made the decision to add a completely new service that is to be a MERIT Profile Assessor. I've started training and need to be certified in three months to be ready for the initiative a client is starting that I'm now a part of.
Well, OK then…on to 2016
Wow, I look at the list of what I thought I would accomplish (and had a detailed plan to do so), and I'm just tired. The fact that I even finished half those goals is amazing considering the barriers that were thrown in my way.
You may have read a couple weeks ago when I talked about my One Word for 2016 is "Be." I still have things I want to accomplish but I'm not setting too many deadlines. I'm learning to be OK with the fact that I really don't have much control over what happens to me.
That's why I'm using the word target instead of goals. It's something I'm shooting for and will certainly do my best, but am allowing myself the fact that life will change throughout the year.
My targets for 2016 (at least the first steps) are:
Continue providing quality work for my current clients.
Finish setting up my office in one bedroom and making a "man cave" for John in the other room. This was our original intent when we moved here four years ago. The plan is to actually get it done.
Finish my MERIT profile certification within three or four months to be ready for the first cohort in the institute being formed.
Develop the basic curriculum for my business seminars and schedule at least one seminar. This won't be addressed until the MERIT certification is completed. I may find that this target goal is not necessary once I start working with profile assessments.
Gain enough strength and stability to start walking the dogs by myself again. This starts with walking them up and down our street.
Go on a trip with my husband. Even if it's just a weekend, I want to go on vacation with John where it isn't about visiting others or seeing doctors and it's just us spending time together.
I still want to find new publications to be published in and I will still apply to speak at conferences but I'm not setting either as an aggressive goal. I'm also continuing work on my Competent Leader manual but know I need to focus on the first four targets as a priority.
Well, that's about it I guess. I'm now going to bed because I have some target shooting to get started.
Related Posts via Categories