We love burgers at our house and we also love peppers and cheese! We got the not-so-wild idea to infuse cheese and peppers in our burgers. Not just stuff, infuse. As in the cheese and sweet peppers are throughout the burger patty, not just a big lump in the middle.
We tried grilling and then tried pan frying but each time, the cheese would burn and make the patties fall apart. We then decided to try one more method and like many situations, the third time was the charm. We baked the burgers and the end result was delicious!
The measurements and time on this are not exact because it really is to your preference. Here is what we did:
Ingredients
2 pounds of lean ground hamburger
3/4 cup to 1 cup finely shredded cheese (we like colby/jack)
4-5 sliced mini sweet peppers
1/2 tsp of pepper
1 tablespoon of dried minced onion
1 tsp garlic powder
Instructions
Preheat the oven to 400 degrees
Mix the hamburger with the pepper, minced onion and garlic powder
Mix in the sliced peppers
Mix in the shredded cheese (you want all the cheese and peppers to be fairly well distributed throughout the meat mix)
Form the hamburger mix into even-sized patties so they will cook evenly
Cover a baking sheet with aluminum foil and place a baking rack on the sheet (use a sheet with sides to contain the grease)
Spray the baking rack with non-stick cooking spray
Place the hamburger patties evenly on the baking rack
Bake the burgers for about 10-12 minutes and carefully press the patties down with a spoon to help them bake evenly and to press out some of the grease
Continue baking for another 15-20 minutes, monitoring towards the end for desired doneness. Make sure they are at least 160 degrees internal temperature.
Fix with your favorite bun, veggies and cheese on top as desired.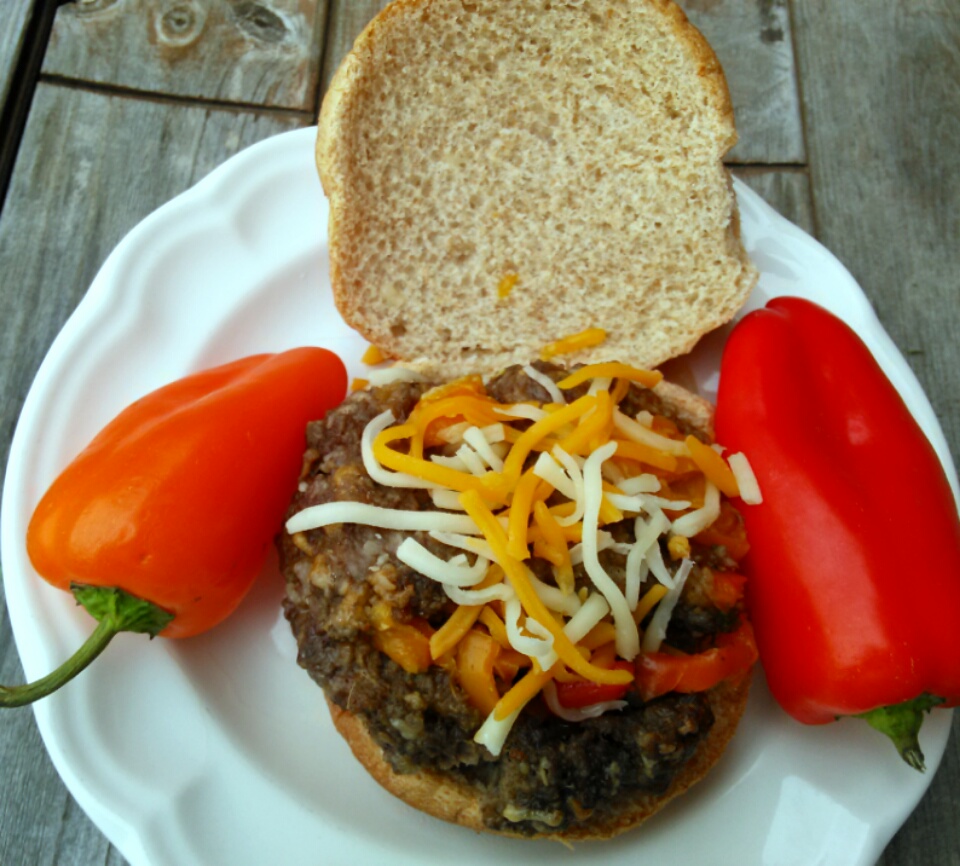 Related Posts via Categories