This shop has been compensated by Collective Bias, Inc. and its advertiser. All opinions are mine alone. #LoveYourLawn #GardensNotLandfills #CollectiveBias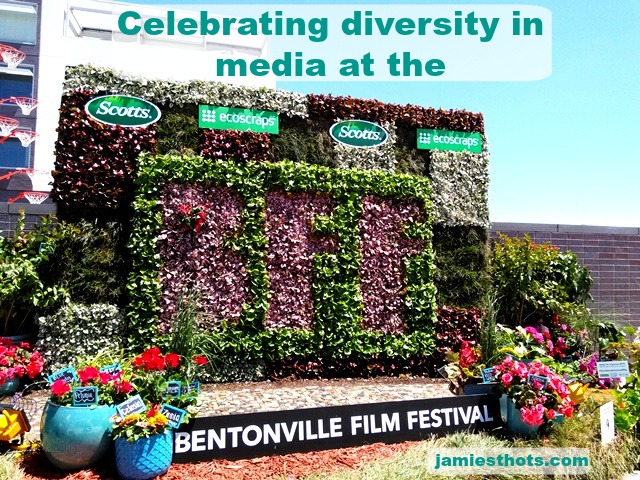 When most people think of the word "film festival," I bet they don't usually think of my chosen home of Arkansas. That was true, but Bentonville is rapidly becoming known for the Bentonville Film Festival. This is the second year for the BFF (yes, that's what we all call it!) and my first year to have the opportunity to attend.
This film festival has a little bit for everyone and I love how it's not just for industry insiders. They welcome the community to participate; in fact, they encourage it. It runs through Sunday (May 8) so I hope you take time to check it out! Don't just stop at the panel discussions or all the great movies. Check out the Sponsor Village where you can find great interactive displays from sponsors like EcoScraps® and Scotts®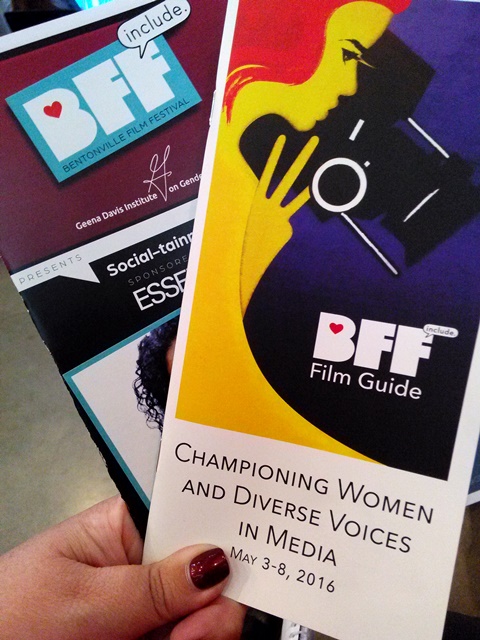 The focus of the BFF is very clear. It's championing women and diverse voices in media. Although women make up 51 percent of the population and we live in a world that is incredibly diverse, you just don't see that represented in media, including the entertainment industry. I might be thinking, "I see women and people of color all the time in movies?" Yes, but not to the point that they amount and quality of roles reflects their representation in society.
The messages were positive and encouraging, and the energy was in high gear. I loved seeing celebrities, film makers, sponsors and the local community (that in my mind represent the consumer) all come together to celebrate the idea that we need a more accurate and diverse representation in media. And, everyone had a grand fun time doing it! The panels I attended were all informative but also entertaining. I haven't seen any movies yet, but plan to remedy that this weekend. There were also many opportunities to take pictures with celebrities or even with cool displays like the Scotts® Step and Repeat Wall, which was outside the beautiful 21C Hotel just off the Bentonville Square.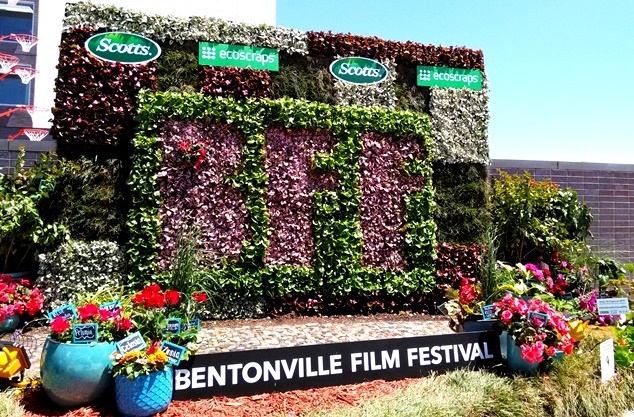 Now, that's a great picture wall to do a selfie or a group picture! Notice how they used foliage to write the words BFF? The mosaic of plant life shows what you can do with the products, but it also is a work of art. Pretty perfect right next to the "art hotel!"
I had to get one close-up of one of my favorite indiviual plants in the display.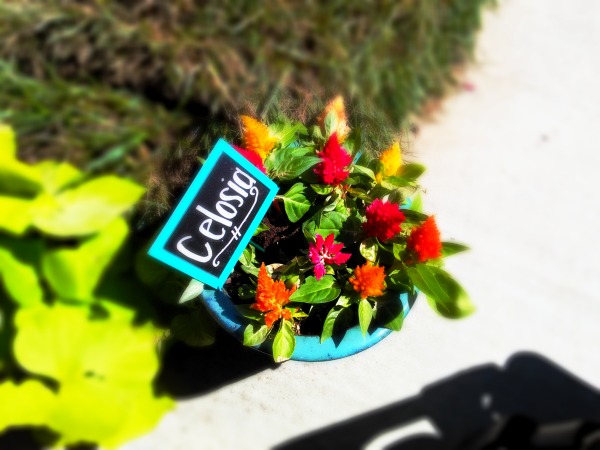 I also visited the EcoScraps® dump truck-style display in Sponsor Village, which featured a fun interactive activity for kids.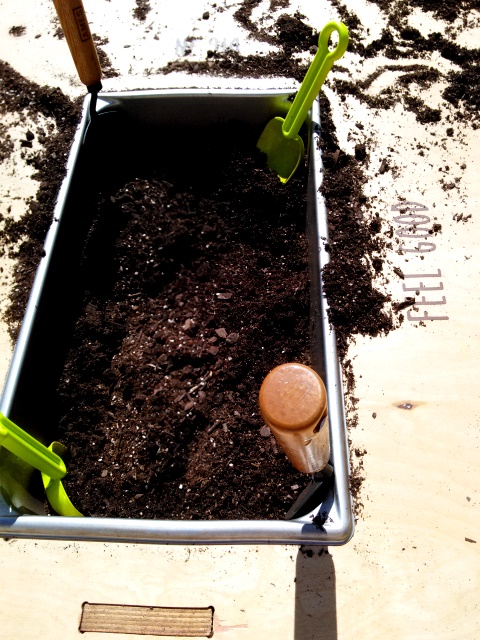 EcoScraps® was founded by two college guys who were appalled at the amount of food waste they saw. They traveled around asking for food scraps to turn into compost, which gives the food "waste" a new purpose. They now get food scraps from a variety of sources, including Walmart entities. This helps keep food out of landfills, which saves space and money. It also creates a vitamin-rich product for consumers to have healthy, beautiful grass and other plant life.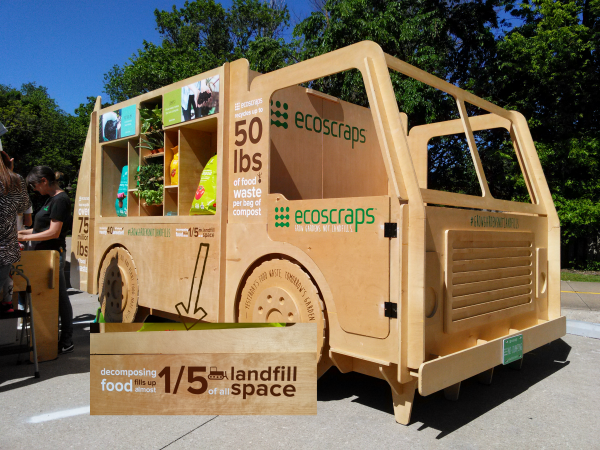 While I was visiting the display, I got the chance to talk to Dan, the co-founder of EcoScraps®. We chatted about why it's important for sponsors, including small companies like his, to support the Bentonville Film Festival and its overall mission. He said the reason to sponsor is two-fold.
"As a dorm room project, we want to support the communities where we operate and be a part of that community," he said. "With the festival, we know that the idea of diversity and equality takes the support of everyone."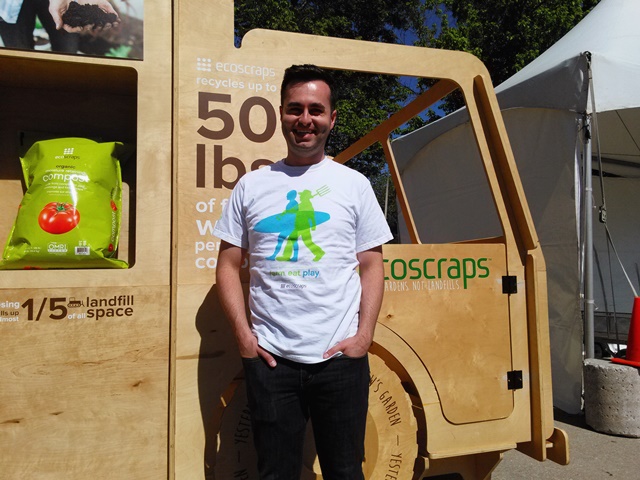 Another comment I heard is that people vote with their dollars and that is so true! I was asking myself how I, as a lone individual who has no visible role in the entertainment industry, could possibly do to make a difference. Well, I do have a role. I'm a consumer and I can use my dollars to support media projects and yes, sponsor companies, that share my views and strive to use their influence to make a difference for women, people of color, and people with disabilities.
What are you going to do to make a difference? What parts of the Bentonville Film Festival are you going to visit in the next three days?
Related Posts via Categories