Disclosure: This blog is compensated by The Women Bloggers and their advertiser. All opinions and words are my own. #HummusMadeEasy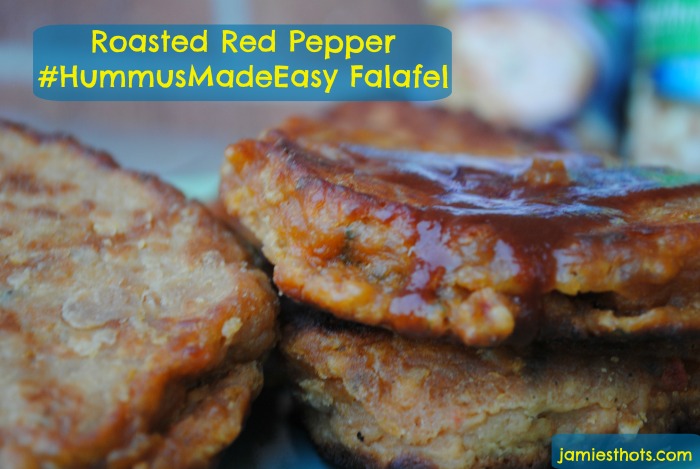 Have you ever heard of falafel? I hadn't until a certain '90s movie with Freddie Prinze Jr. came out and even then, I didn't really get what falafel was. Fast forward about 10 years and I finally got a chance to try this fried delectable treat made with chickpeas or fava beans. I'm incredibly excited to offer my first original falafel recipe using the #HummusMadeEasy product from Bush's Beans. I thought making Middle Eastern food would be hard but with this product, it was crazy easy and even more delicious.
I've tried various forms including the traditional balls (they look like hushpuppies) and patties that were a vegetarian option in a sandwich I purchased. When I started thinking of ways to use the Hummus Made Easy product, I at first thought I would use the hummus as a dip for falafel or perhaps homemade chips. I then figured out that falafel is made of most of the same ingredients as hummus; it's just in a different form! Oooohhhhh, this was going to be good.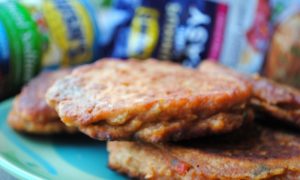 I wanted my falafel to be unique yet still authentic so I did some research. I realized I could any of the three forms of Hummus Made Easy, which you can get at Walmart in the canned bean section. I decided it sounded the most yummy to make the falafel out of the roasted red pepper Hummus Made Easy using reduced sodium Garbanzo (chickpea) beans.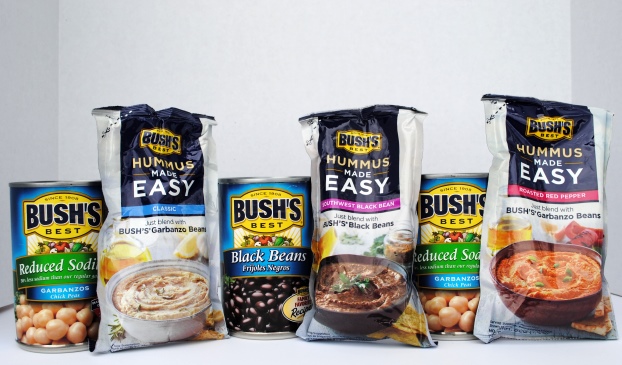 I tried baking them and using bread crumbs instead of frying using flour but it was a disaster. My next try I pan fried using olive oil and flour as my binder and the product was amazing! I like mine plain but most will like theirs with a little bit of hot sauce. You can eat them as a finger food or in a pita with veggies.
Here's how you can make your own! As I usually do, I write out the instructions then provide pictures below.
Ingredients
1 can Bush's reduced-sodium Garbanzo (Chickpea) beans, drained but not rinsed
1 bag of Roasted Red Pepper Hummus Made Easy mix
2 eggs
3/4 cup flour
1/4 tsp baking soda
1 TBP dried parsley
1 TBP dried minced onion
1/2 tsp garlic powder
1/2 tsp cumin
1/4 tsp paprika
Olive oil for cooking
Instructions 
Stir the Hummus Made Easy package contents together with the drained beans and then blend with a hand blender or food processor until the desired consistency (I prefer to leave a bit of smaller bean chunks for this recipe)
Add the flour, baking soda, parsley, minced onion, garlic powder, cumin and paprika. Taste the concoction to see if you want more paprika or cumin (note: the Hummus Made Easy is already richly flavored but that it masked somewhat by the flour. Adding these spices simply enhances what it already there.)
Once you have the desired flavor, mix in the eggs
Heat olive oil to about medium (I'd say about two tablespoons that will need replacing as you cook)
Use a 1/4 cup scoop to drop patties in the skillet
Let the patties cook on one side until they become firm on the bottom
Carefully turn the patties so that the other side can cook
Remove the cooked patties to a plate that is lined with paper towels to absorb some of the oil (Patties are done when there is no more "oozing" of the batter and it's cooked through as you see below) 
The process in pictures: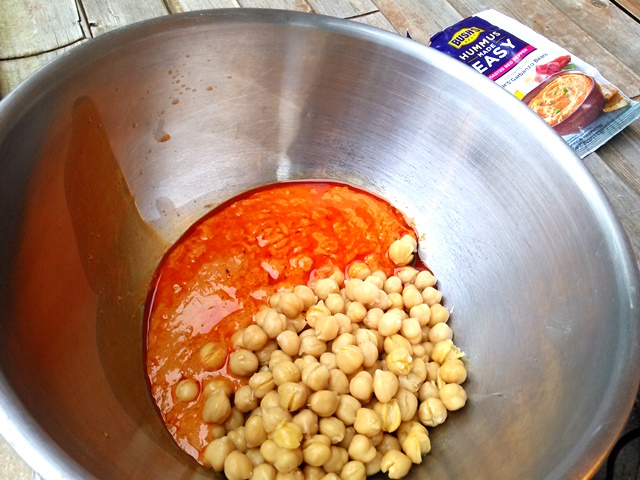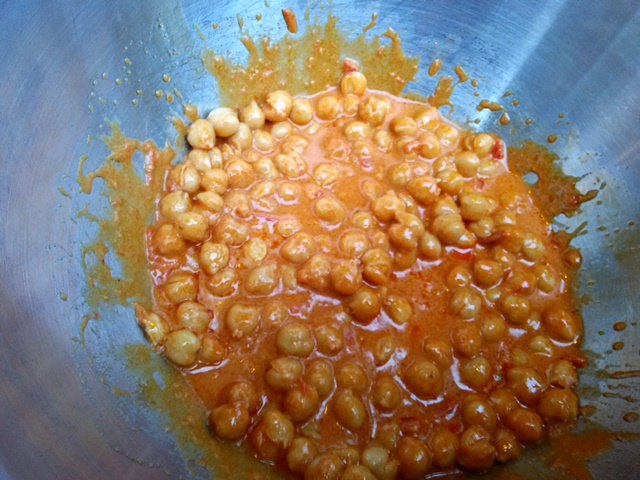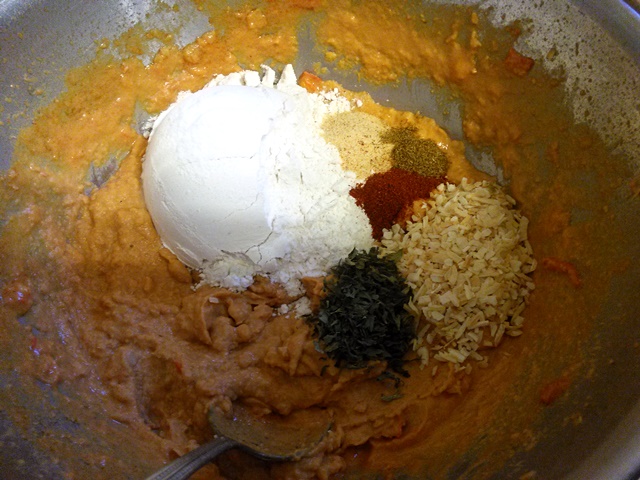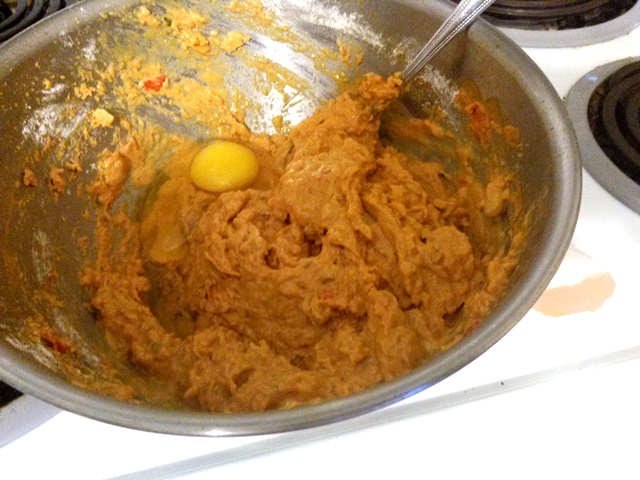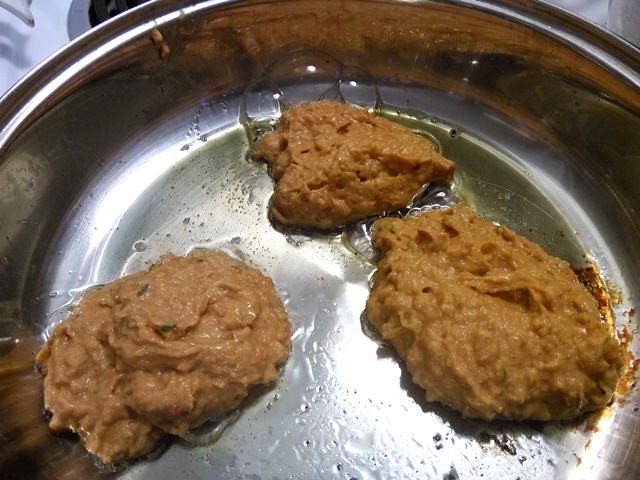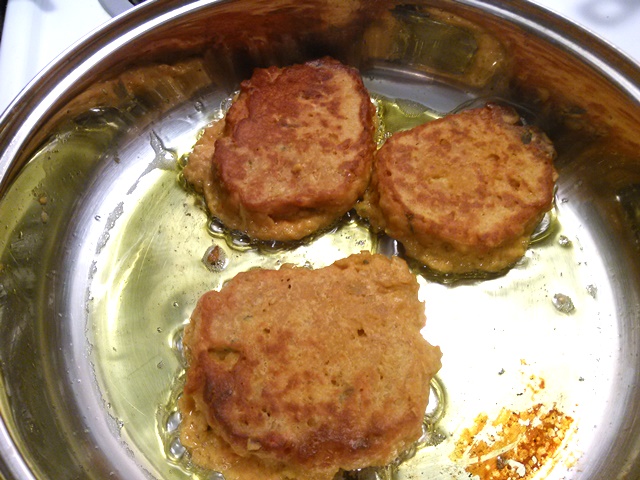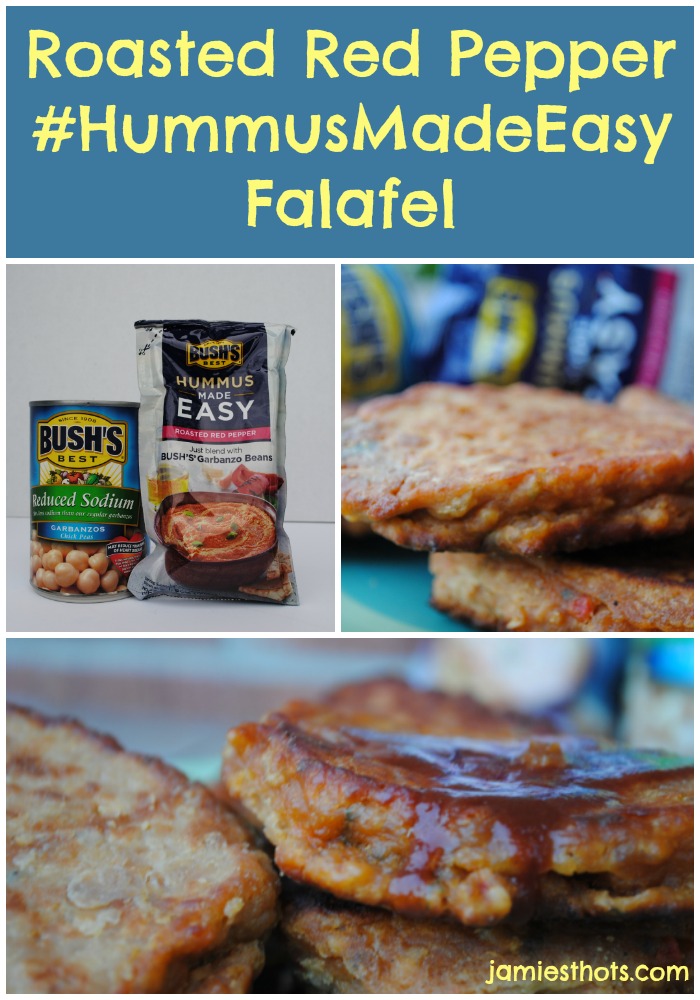 Have you tried the Hummus Made Easy yet? Last week, I shared my rather unique recipe for (sponsored) Southwest Black Bean Hummus Made Easy Brownie Snack Bars. You should also check out ideas from other bloggers working with this product. You can get recipes, party ideas and much more on this Pinterest board.
Let me know what you try!
Related Posts via Categories