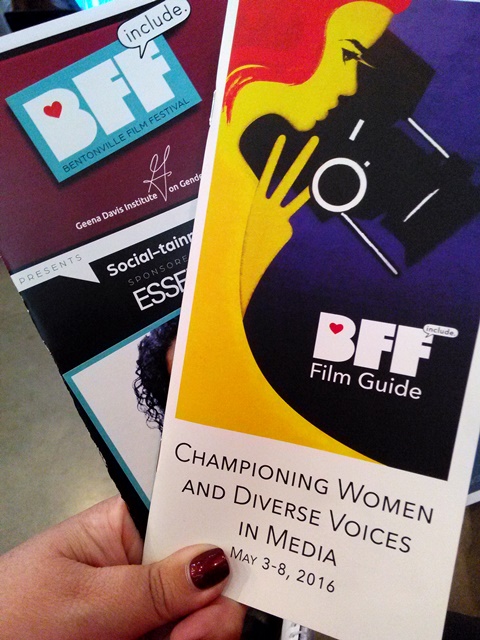 Do you know what it feels like to feel included and not just accommodated or tolerated? I do. But I also know what the opposite feels like. Usually, it's the latter.
A few weeks ago, I wrote a sponsored post about the Bentonville Film Festival and one of its sponsors. A few days later, I had the opportunity to "cover" the BFF for the organization's social media team and was able to attend even more sessions. I've been meaning to come back and write my thoughts and this weekend seemed perfect because what I want to highlight is a four-night series that starts Memorial Day (May 30) on the History Channel.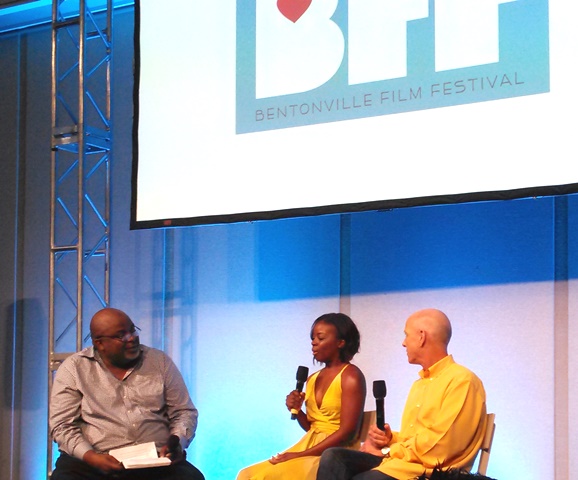 The original movie Roots came out in the 70s and new adaptation is coming to the History Channel in a four-night mini-series starting 8 p.m. central time on May 30. This is from the same book by Alex Haley, but is actually four independent segments that piece together the same family's story. Each episode focuses on a specific character over the family's history and what's even more cool is, each episode has a different director. We saw the third episode at a screening during the film festival and I was enthralled. 
I'm ashamed to admit that the most powerful message for me came during the panel after the showing. The actress who plays Matilda was answering questions and she said "Our history did not start with slavery."
That took my breath away. I always knew Black history did not start with slavery. That's a no-brainer. But it seemed to be an abstract concept to me until she spoke those words. My love of people and desire to better understand them has led me to want to better understand the culture from which most slaves were captured. I'm ashamed I've not done so previously. We learn where the European settlers came from, why not the Africans who were forced here against their will? Their story is rich and needs to be known.
I think the Roots mini-series is an excellent place to start, as is much of the information contained on the website.
While this mini-series tells a story, it is incredibly appropriate for the History Channel. It's an honest look at slavery in our country and how it affected individual human beings. One of the executive producers is the son of the original movie's producer and because more time has passed since the first movie came out, this adaptation is deemed more historically accurate.
The segment I saw was incredibly well done in a theatrical sense, but I think people should see for the purpose of better understanding our history. I think two things have happened in America lately: some have chosen to ignore the atrocities and get upset when it's brought up, while others have gone overboard on the political correctness rants. I think we need an accurate understanding of what happened, why it happened, and who it affects still today. Only then can we have a real conversation about how to proceed moving forward. The other idea I think we are missing is empathy but that's a whole other blog post!
It comes down to this: Racism is real. It still exists and it's horrifically wrong. It feels so trite to even write those words because to the average person, the idea should be obvious. I don't agree that all things I see labeled as racist are actually such but we need to really examine our policies, our actions, and our thoughts to better understand how they affect all our citizens. It's not about tolerance. It's not about political correctness. It's about inclusion. It's about doing what's right. It's about seeing all of God's people through his eyes and treating them as such.
The Bentonville Film Festival was filled with an assortment of challenging ideas that inspired, frustrated, and welcomed me. The focus is to champion the voices of women and other diverse voices in media. I'll be honest, when I read "diverse," I usually think all it means is race but I was delighted to find that panel members spoke about all sorts of diversity, including disability.
I thought I would struggle to get around the festival, which was hosted in various locations throughout downtown Bentonville and beyond. I didn't have any trouble, even with parking. When I needed access to something, people anticipated my needs and made it a natural course of managing the event. What I mean is, they didn't make a big "to-do" to show that they were going out of their way to accommodate me. It was just natural that I would be included and not just "tolerated."
I appreciated the message behind this entire festival. It wasn't about male bashing or bashing white people. I'm clearly white and I didn't feel hated at all. I felt drawn into a much-needed conversation. It was about saying "these other voices deserve to be heard" and "these voices need to be heard."
I visited several other panels, including women of color who are making a difference in the world of social media (met one of my favorite bloggers Awesomely Luvvie and I got a little stupid star struck); and  a panel of women of color who have been successful in their given entertainment field. Each panel talked about the challenges, what they've done to overcome, and how people can get involved.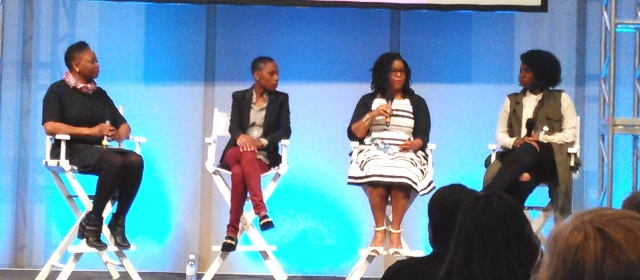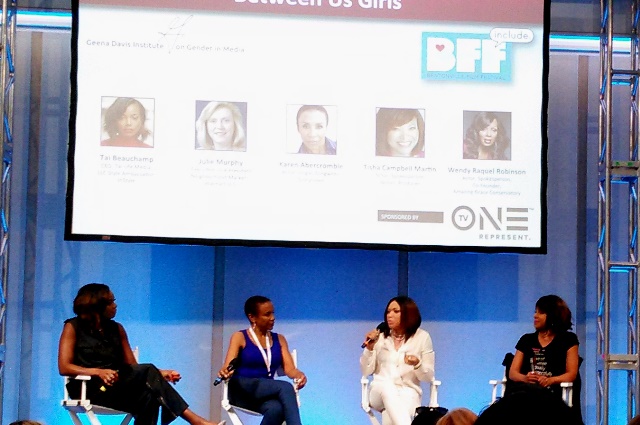 The BFF was more than "just" challenging and inspiring ideas. It was a lot of fun, too! I got to see Darius Rucker in concert, meet a few celebrities, and enjoy a lot of vendor interaction (we are in Walmart's backyard, after all!). Here's just a few pictures:
Much of what I participated in was at or around the 21C Museum Hotel. The art exhibits on display celebrated various aspects of the arts and modern culture. Some of it was …. interesting.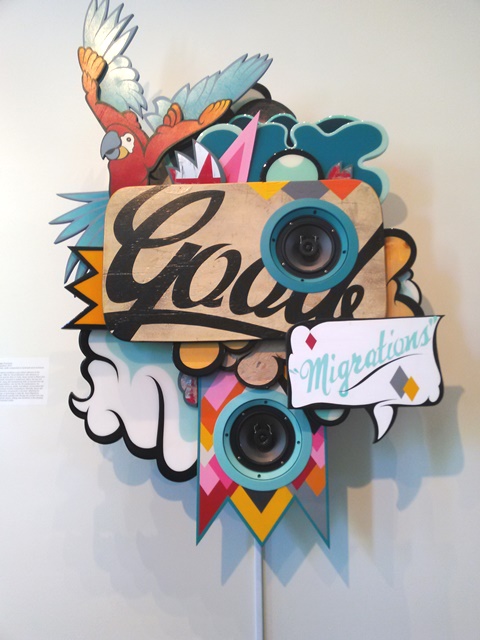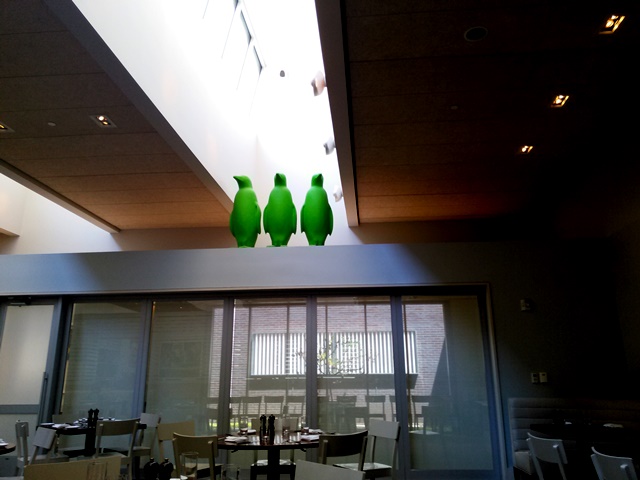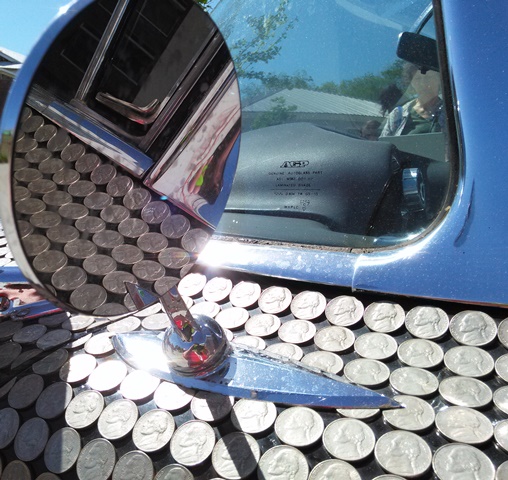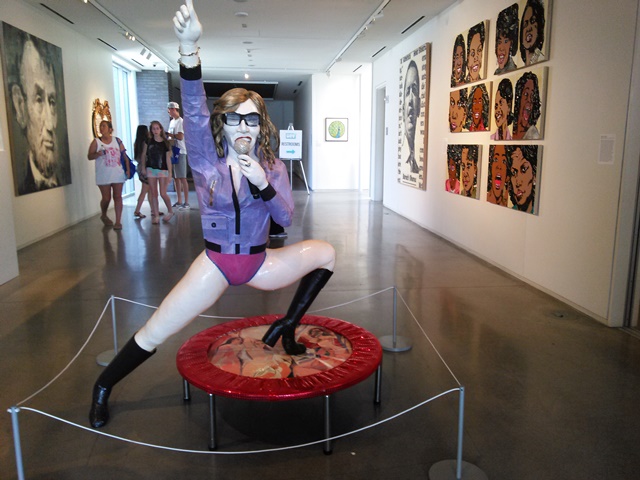 This is the only picture I got with a celebrity but it's someone many of you will recognize!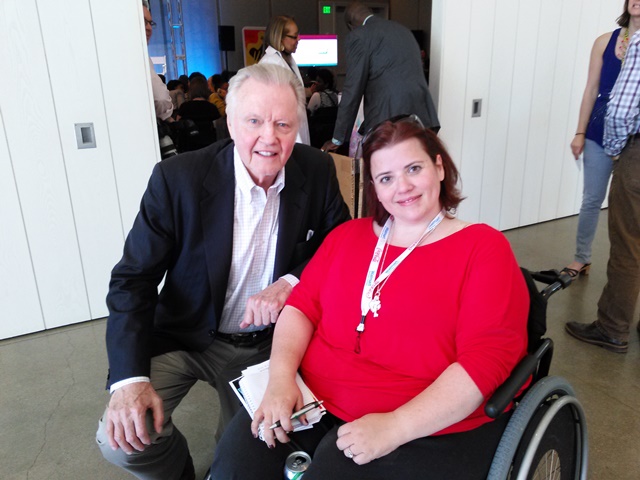 I also had an actual conversation and picture taken with this toothpaste robot: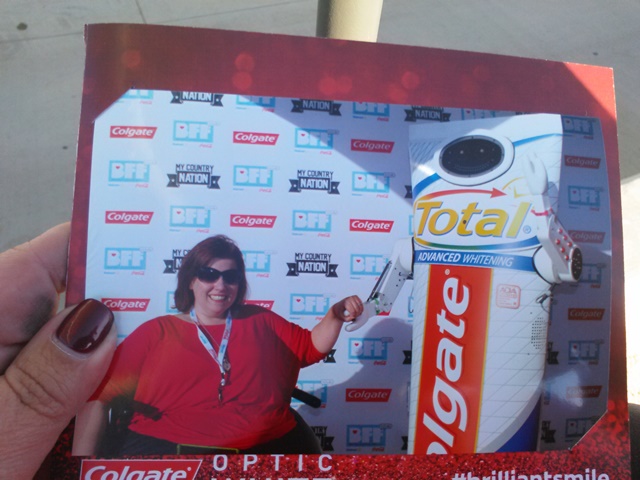 And, I got to try the three new flavors of M&Ms that are in competition this summer.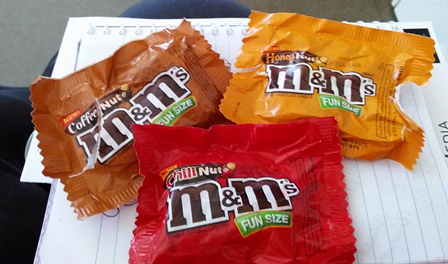 Did you attend the Bentonville Film Festival? What did you think?
Related Posts via Categories