Before you start chastising me for already talking about Christmas, you should know I've meant to write this blog since about…oh, May. You know, before wedding season started.
The truth is, there's a good potential for needing to find a gift at any time of the year. Wedding, new babies, Christmas, birthdays, graduations, anniversaries…you name it.
Let's look at a few gifts I've given or received that I would suggest as a good idea.
Candlewick trimmer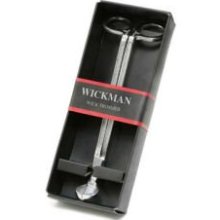 This candle is great for the candle lovers in your life. My parents gave me one of these for Christmas. I  only use it every couple of months, but when I do it's a lifesaver. Most of our candles are the kind that are in jars and those little buggers get harder to trim. But trimming the wick makes your candle last longer, burn safer and burn cleaner. The shape and little "ledge thingy" at the end of the candlewick trimmers make it easier to trim.
Here's a hint about buying for candle lovers (just my opinion, but my husband and I are both candle lovers so I think I know what I'm talkin' about): unless they have specifically told you what scent they like, don't buy the candle lover….candles. Even if you think buying generic, popular scents is a good idea, it might not be. Case in point, I got "vanilla'ed out" in the '90s and I detest the "clean cotton" smell. Scents are a very personal thing and should be chosen by the person. An exception would be like in the case of my parents buying me a specific cranberry candle every Christmas. They know I love the scent and how the specific brand "does" that scent. No one else knows about that so I also don't face getting a gabillion candles of the same (albeit fantastic) scent.
Custom Gift "Basket"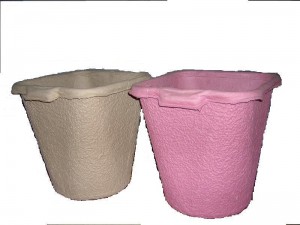 Notice I put "basket" in quotes (there it was again!). This means you don't have to feel pressure to buy an actual basket. In fact, I usually don't. Notice I also said custom. This means not going to the store and buying something that is pre-shrink wrapped and overpriced!
I find this gift idea is perfect for bridal showers, weddings, baby showers, etc. You know, stuff that people make really long registries for in hopes of getting ready for the new stage of life they are about to embark upon.
The key here is to get a small handful of items that most people would think "if I get them that as a gift they will think I'm cheap so I'm going to buy them an appliance/picture/some other more expensive item."
The truth is, people register for the tiny little items for a reason…they would be helpful to have! I'm talking like the washcloths, the scrubbers, the small trash cans, the chip clips, etc. Sure, individually these may seem like a lame gift. But purchase the trash can (or similar receptacle/container type thing on the registry) and use that as the "basket" and fill it with paper goods and a small handful of those cheapo items that are on the list. You won't spend a fortune and you'll save the recipient from having to go buy all those mundane items themselves.
Gift Certificate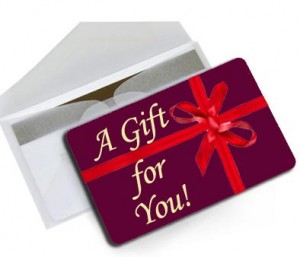 I know, I know. Giving a gift card seems too easy. But in this day and age, sometimes it can be much, much appreciated. The key is to get a gift card for a store the person actually likes or a gift certificate for a service you know the person both likes and probably wouldn't spend money on for themselves.
This can be tricky. I mean, it's easy to assume that a woman would like an hour massage, right? What if she hates massages? I would do a little digging and find out where the person usually receives the service you want to get the certificate for and buy it from there. Another example is movie theaters tickets. I love going to movies but never want to "waste" the money on tickets. I feel privileged if I get to go using a gift certificate.
If you're buying for a couple, a new parent/baby or someone who just won't communicate their desires, I suggest a general gift certificate with a nice card. It lets them pick out what they want and need (and relieves them from having to return something they don't want or need).
Gift certificates/cards are a great idea for when you know what kind of stuff the person likes, but not exactly what they need. For example, for the scrapbooker a gift card to a scrapbooking store would be perfect. Paper and embellishments are very personal decisions and are best left to the person. Same with a book person. Let them have the joy of poring over the selection and choosing their own literary adventure!
What cool gift ideas do you have?
Share in the comments section….
Related Posts via Categories