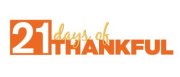 Three years ago, a friend invited me to participate in the 21 Days of Thankfulness, which is fittingly the 21 days before Thanksgiving. Or maybe it's 21 days before the last week before Thanksgiving, I always forget.
The third annual 21 Days of Thankfulness starts Oct. 26 and I hope you join me.
My reasons for joining this challenge have varied every year but I find new revelations each time so I look forward to the challenge each time it rolls around. The first year, I joined because it bugged me that we as a society only seem to express thankfulness on Thanksgiving. It's like it's the appointed time on the calendar to be thankful so we express it. It feels fake.
Through that first process, I realized I was "doing thankful" wrong. I was only expressing thankfulness for the good things.
"To me, having a spirit of thankfulness is about being thankful for the easy positives, but also finding something for which I can be grateful in the painful or difficult moments and situations. It doesn't fix anything, it doesn't make the negatives go away. But I think it creates an attitude that allows a person to not only handle the negatives better, but to continue that 'attitude of gratitude.'" -from "How Someone Can Do Being Thankful Wrong" 
The second year that I did the challenge, I noticed many others joining in to the 21 Day challenge, others did it for a whole month. I also noticed that some complained about the posts from others. Yes, I can see how daily posts during a challenge would get annoying and seem almost false. But there is in fact a point to doing the challenge. Research says it takes 21 days to form a habit and the idea is to create a sense of gratitude, a sense of choosing to be thankful and expressing that thankfulness.
Habit of thankful
Although this challenge has not created magic in my life, I think it's been a subtle change. It's made me more aware that thankfulness, including looking for things to be thankful about, is important. It's important for happiness, it's important for health. It's important for life.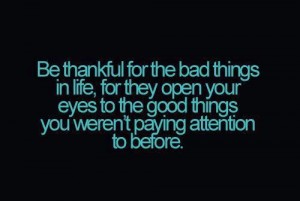 Something else came from this challenge and that is my discovery of "Simple Joys." I knew they existed, but I learned to give them a name. In fact, all through October I've been writing a blog post every day about Simple Joys as part of a blog challenge.
I do realize that with all the blogging during the 31 Days of 2012, that readers might be a little (OK, a lot) overwhelmed with blogs. I've also held back on other blogs because of that challenge so for the 21 Days of Thankful, I will not be posting those daily on my blog. I will be limiting those to social media, specifically Facebook and Twitter. If you aren't on my Facebook friends' list, then feel free to follow me at @JamiesThots on Twitter. If you're not on Twitter or Facebook, you can follow along in the "Tweet, Tweet" section on my blog's front page. Right now, it's on the right side down the middle of the page. That is my Twitter feed.
So as I embark on the third annual 21 Days of Thankful (that link is to the Facebook event if you want to join), I wonder what I will learn this time. I wonder how I will respond when other criticize or mock, even when it's not directed at me specifically.
I'm thankful for the opportunity to find out the answers. Will you join me?

Related Posts via Categories