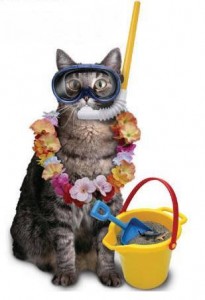 One of my favorite quotes of all time is something I first heard from my friend Valerie. It's from the book The Joy of Work: Dilbert's Guide to Finding Happiness at the Expense of Your Co-workers by Scott Adams, the guy who does the Dilbert cartoons (in case that wasn't obvious from the book title).
"Trying to win an argument with an irrational person is like trying to teach a cat to snorkel by providing written instructions. No matter how clear your instructions, it won't work. Your best strategy is to reduce the time you spend in that sort of situation."
I've often found myself trying to make sense of nonsensical things from illogical people. I'm much better at catching myself mid-process and stopping, but it would be great to learn how to never attempt the impossible in the first place.
Related Posts via Categories