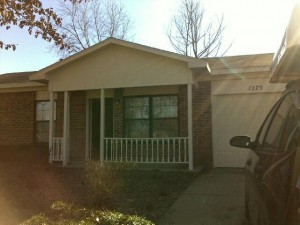 A common question that is asked in the "get to know you" kind of conversations is, "if you could live anywhere, where would it be?"
The idea, I think, is to see what place you dream about, what place you think is the best place to live. Most answers it seems are either nostalgic or exotic. Some say their home town, others say some foreign country.
I'm guessing most would consider my answer boring. I have no desire to live anywhere but where I live now. It's not that I don't want to visit other places or that I think other places are bad. But we chose our house in Elkins because it fits us as a couple.
If I were living on my own, I would probably still be in Bentonville. If John were still on his own, he would probably be living in Alaska! Our "personality," however, as a couple is a perfect fit for Elkins. Our home is, well, home. It's a place we both feel safe. It's a place we both feel loved. It's a place we both feel connected. The community is friendly and welcoming and there's a strong common sense approach to life that helps this town overcome a lot of adversity including the economy and snobby stereotypes. We both have a lot of respect for that and even identify with it because that's also how we both are as individuals and as a couple.
So yes, while there are places I would love to visit and experience, I can't imagine calling anywhere else home.
Related Posts via Categories