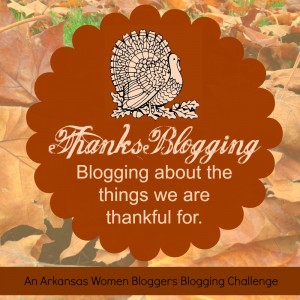 In my nearly 35 years of living, there's been many, many Thanksgiving memories. The funny thing is, I can't recall one specific Thanksgiving that sticks out.
I remember going to my grandma's for many years and other years my mom hosting everyone at our house. I remember at some relatives we had cornbread dressing while other relatives fix the white bread dressing. I remember watching the Macy's Thanksgiving Day Parade, often looking for my favorite stars. I remember helping mom make a pumpkin pie one year and thinking how disgusting the mix was and how amazing it is that the gunk could bake into something so yummy.
For some reason, what sticks out in my mind more about Thanksgiving is Black Friday. No, we never really went to the crazy shopping. Those Fridays were dedicated to spending time with just the four of us, my parents and my brother. We would put up our Christmas tree and then go to a family movie. Some of the movies we saw include Mrs. Doubtfire, Home Alone and Home Alone 2, and the second and third Back to the Future movies.
It may seem like I'm mentally glossing over the day of thanks and moving on to Christmas, but I never saw it that way. We were taught to be thankful for many things and I always remember feeling grateful for family on those days. Those days were intimate, they were filled with joy.
A new tradition
Pretty much ever since John and I have been together, we've spent Thanksgiving alone together. Our first Thanksgiving was at my parents' house (the first time he made the trip to Wichita) but we have since followed the tradition of spending Thanksgiving just the two of us and spending Christmas with my family in Wichita. Every year I think it will be a little lonely just being the two of us, but every year I'm grateful for the quiet, peaceful time with just us and our pets.
This year will be extra special and we are taking advantage of it. This will be the first Thanksgiving in our own home. John wants to have the house filled with the smells and memories from our childhood that say "home" to him so we are doing the full Thanksgiving dinner. The funny thing is, he doesn't care for turkey and I could take or leave turkey. But we are going to fix a turkey. We are also going to have homemade sweet potatoes, mashed potatoes, green bean casserole, rolls and pumpkin pie.
It will be a very special day!
Related Posts via Categories