Last September, I attended a conference called Captivating Heart and although I was sick the whole weekend, I learned a few things about who I am in God that has revolutionized my thinking–both about God and about myself.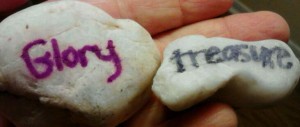 For me, the biggest take-aways were this:
Captivating Heart 2013 is coming this October and I'm so blessed to be on the planning committee. My hope and prayer that all of my women friends who are of faith decide to take part in this event. You don't even have to be from Northwest Arkansas! We had women from multiple states join us last year.
Here's a few details about Captivating Heart 2013:
More fun to come!
In the next few months, the Captivating Heart planning committee is hosting several very cool fundraisers. Some are just for the ladies, others are for the whole family! The money raised from these events go towards keeping the costs low for the participants.
Won't you join us?
Related Posts via Categories