When I first learned of the New Beginning Children's Homes, I was enthralled with their story of faith and desire to make life better for Northwest Arkansas children living in the foster care system. When I got the opportunity to work through Champions for Kids SIMPLE Service Projects to "Spin Into Action" with Spinbrush toothbrushes, NBCH was the first place I thought of to bless with the donations.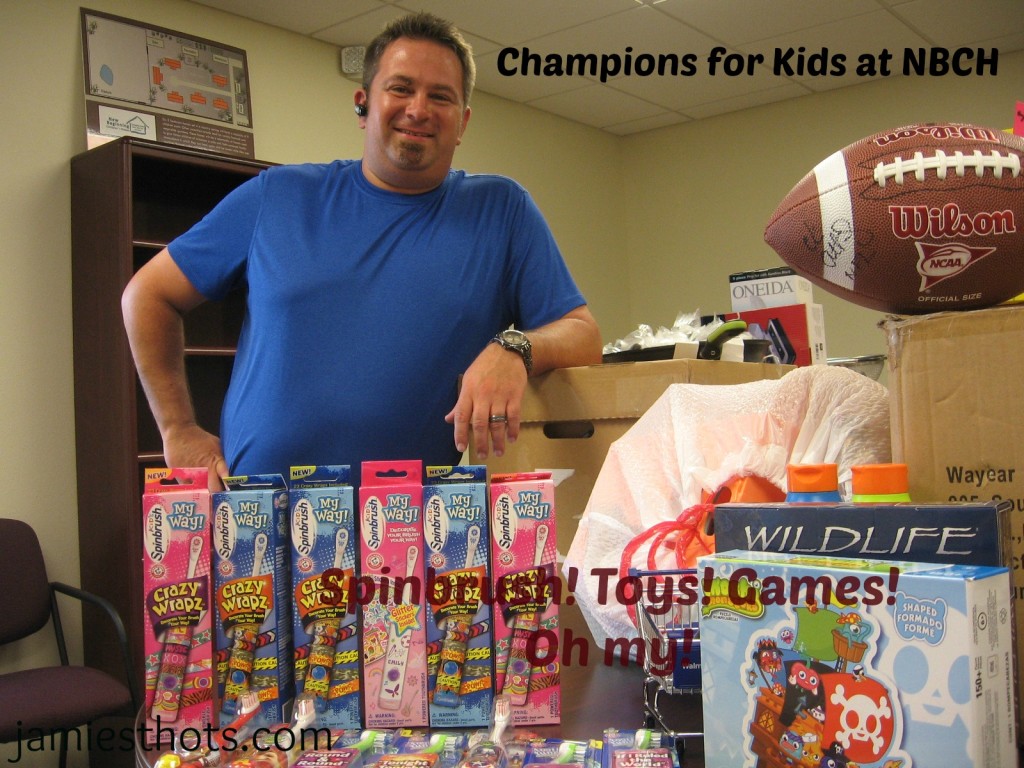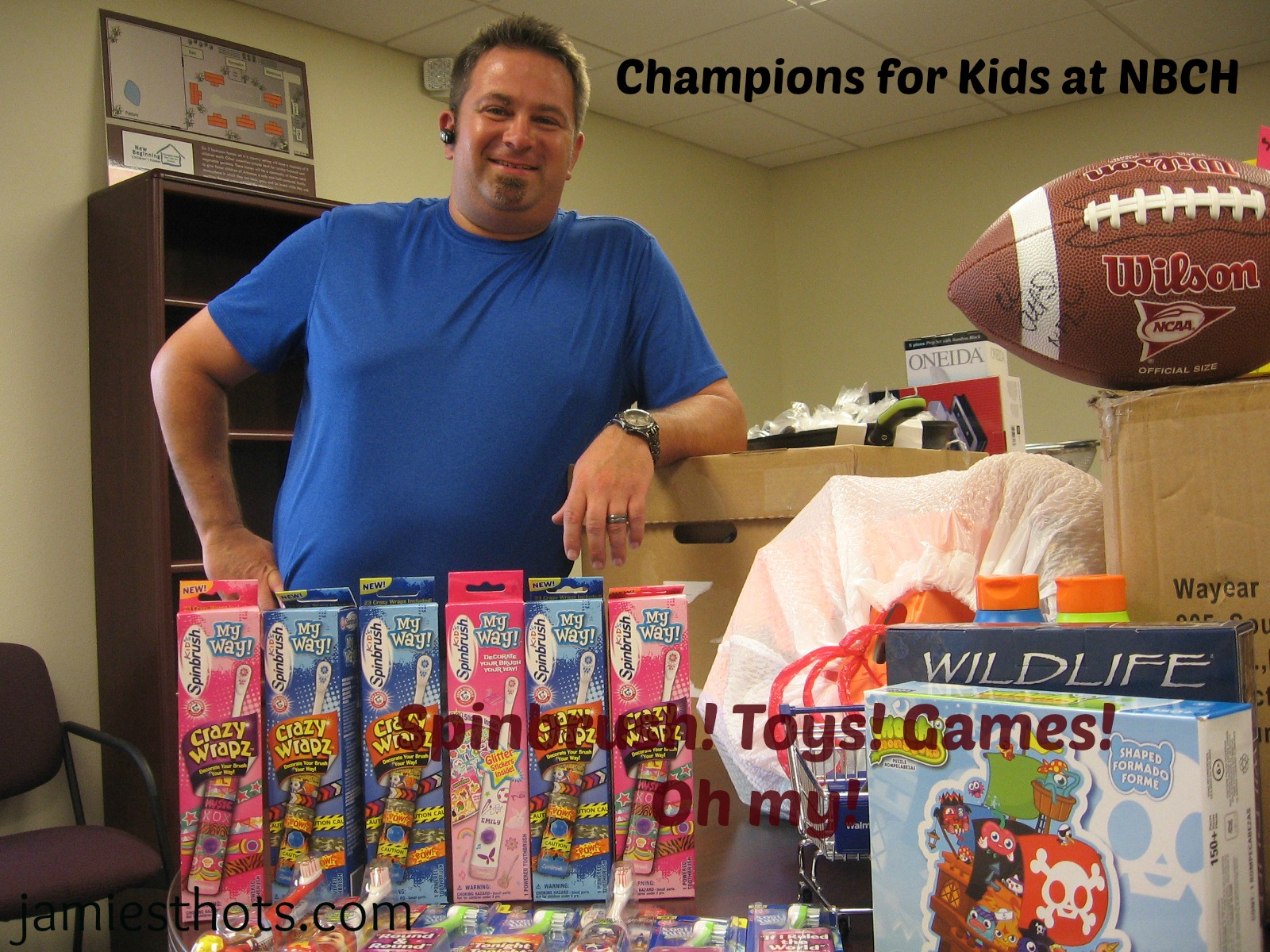 What is NBCH?
New Beginnings is a new family-style, long-term residential care home for kids in the Northwest Arkansas foster care system. There is only one home built now, but by the time the campus is complete there will be a total of six homes where up to nine kids can live with house parents.
This provides a stable, family environment where sibling groups have a much, much greater chance of living together instead of being split into different homes.
The average age of the kids who will be served through this new non-profit is 5 to 17 but if there is a younger child who is part of a sibling group, the younger child will be welcomed with equally opened arms and hearts. They hope to have their first residents by the start of the 2013-14 school year.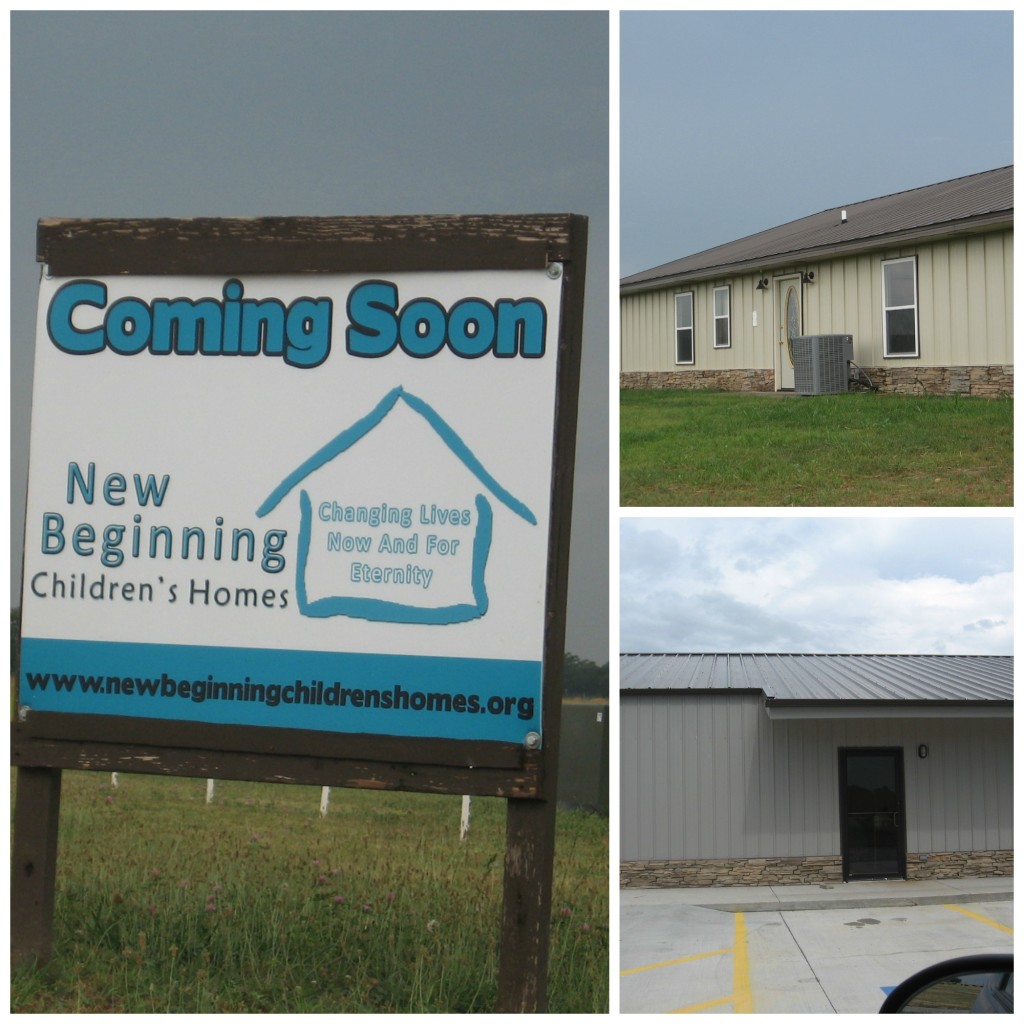 Spinbrush dedicated to being a Champion for Kids
Spinbrush is the featured sponsor for this month's SIMPLE Service Project through Champions for Kids. Champions focuses on what I call the "whole child" in that they want to help children throughout the United States with all their needs including physical, mental and emotional. Each month's featured SIMPLE Service project asks people to gather donations around a specific focus. For this month, the focus is dental health.
I don't have kids, but I remember when I would babysit and getting the kids to brush their teeth properly (or at all!) was always hard. The various kids' toothbrushes from Spinbrush help encourage kids to get more into their oral hygiene routine at an early age.
The heads spin, which helps kids get better coverage over their teeth and gums. The timers in the battery-powered toothbrushes help kids know how long to brush their teeth for maximum effect. The Tooth Tunes brushes don't spin, but they do play music that tells the child how long to brush their teeth. And who doesn't want to do a little dance when they're standing at the sink?
The Spinbrushes are slightly more than the average basic toothbrush, but Spinbrush offers a great online coupon that you can print off to bring that price way down. That makes the toothbrushes more affordable and if the child is more likely to brush his or her teeth properly because of it, that's a good investment into their health.
Spin into Action with a SIMPLE Service Project
There was a pretty quick turnaround for this project, but I was very pleased with the results! When we moved to Elkins more than a year ago, we were very impressed with the family atmosphere and how people were willing to help their neighbors. I asked my friends at White River Discount Store if they would be willing to be a drop-off point for donations and they happily agreed! They let me bring a box in for item donations and a jar for financial donations. The donations we got included toothpaste and cash to purchase the Spinbrushes.
I also promoted the donations on Facebook and Twitter and was delighted when my friend Angie and her family responded with donations of toys, puzzles, games and books for kids of all ages. While this SIMPLE Service Project focused on dental health, they also realize that the other stuff is important too. For this project, we were welcome to accept donations of fun stuff to do with kids.
I took the donated cash and stocked up on more than a dozen toothbrushes (check out my Walmart shopping experience in this Google Plus album). I tried to get a variety so that they kids could pick their own toothbrush and enjoy it. When we were all done, my car back seat and trunk were filled with great items to bless these kids when they come to New Beginnings! We as a community truly wanted to help provide that "new beginning" of a life filled with love, safety and support.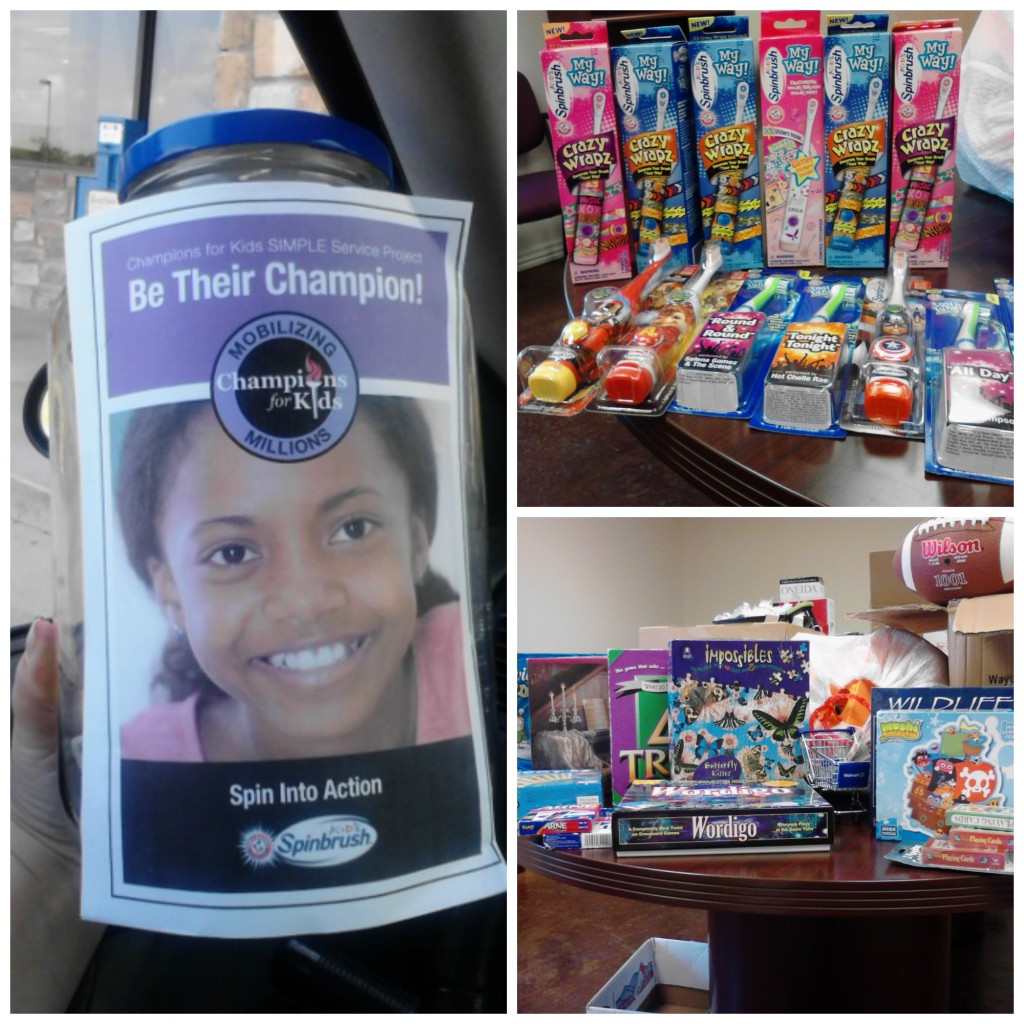 I strongly encourage my friends, family, readers and anyone to get involved with this program. You can choose which SIMPLE Service project you want and it's a fantastic way to make a difference in the lives of kids. What ideas do you have? Leave a comment to share your plan!