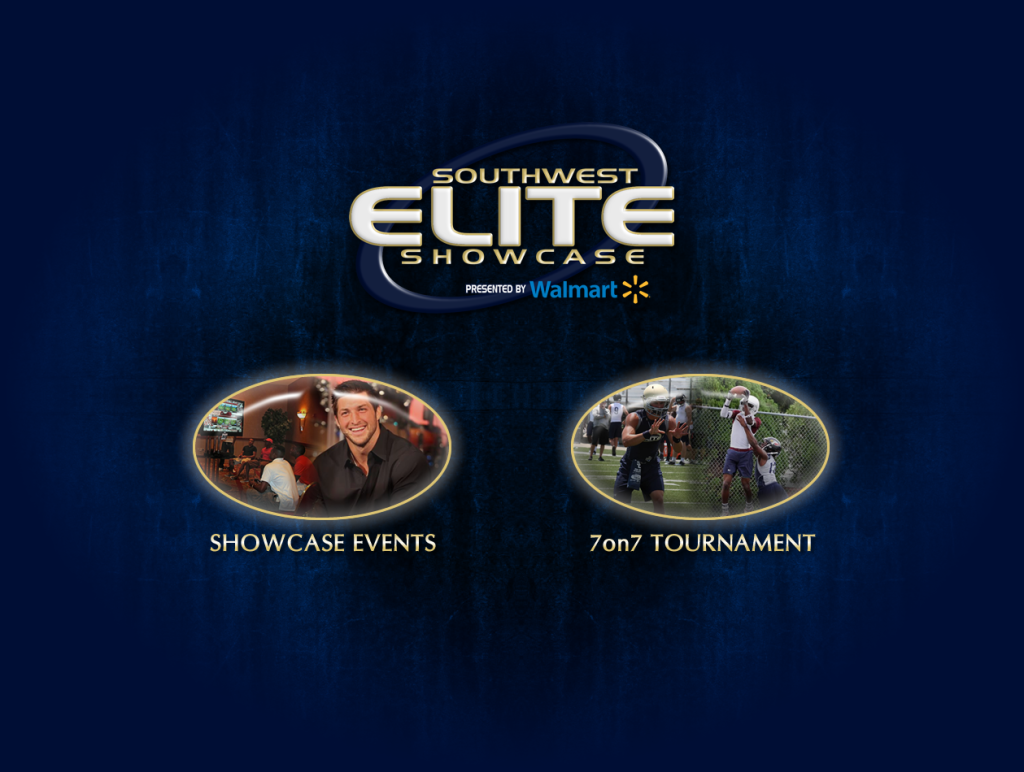 One of the most common questions for an adult to be asked when meeting another adult is "what do you do?," implying what is the person's occupation. When someone finds out that I'm a writer, they always ask what I write about.
Last weekend, I got asked if I was a sports writer/blogger and I tried not to chuckle when I said "no." Anyone who knows me well knows I don't know much about sports and I write even less about them.
So why was I at a three-day football tournament for high school boys (where I was when I was asked this question)? And what's more, how could I possibly consider it one of the most fascinating and personally rewarding weekends of my professional writing career?
There's no way to sum it up in one blog, so this will serve as an overview and introduction of sorts to a series that shares how the Southwest Elite 7 on 7 tournament  affected me personally and professionally. Check back here as I link each blog to this overview!
What you'll find is:
Why I owe Tim Tebow an apology

What some of the top business, sports and political leaders all agree is the key to effective leadership
A quick look at #SWElite7on7
The Southwest Elite 7 on 7 football tournament, hosted by Shiloh Christian School and sponsored by companies such as Walmart (lead sponsor), PepsiCo, Under Armour and EA Sports, was a weekend football tournament with 32 teams from across the country. That's 800 to 900 teenage boys all in one place, in case you were wondering. 
Instead of just hosting a lot of football games, Shiloh decided to really make it an "experience" by offering special events throughout the weekend for both the players and coaches. There were celebrities, a video game launch, and lots of talk about leadership, integrity and hard work.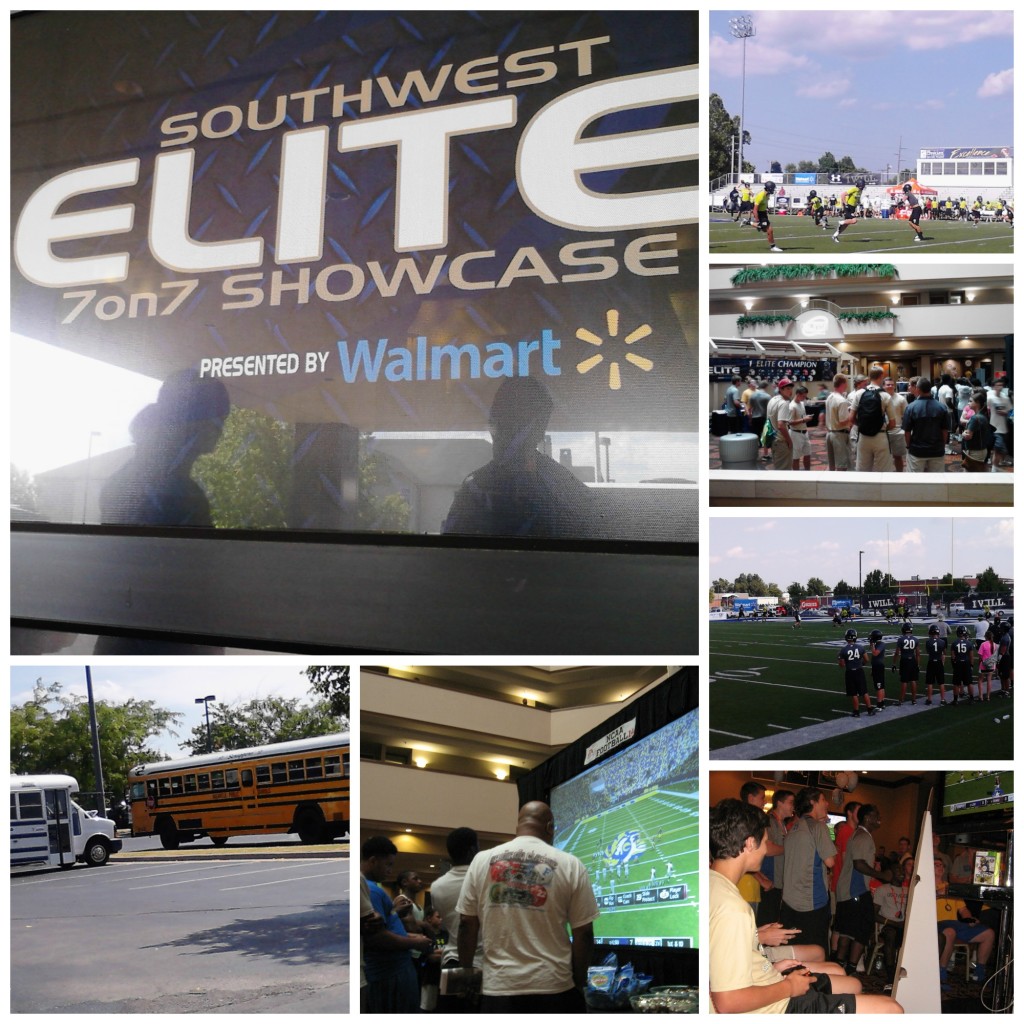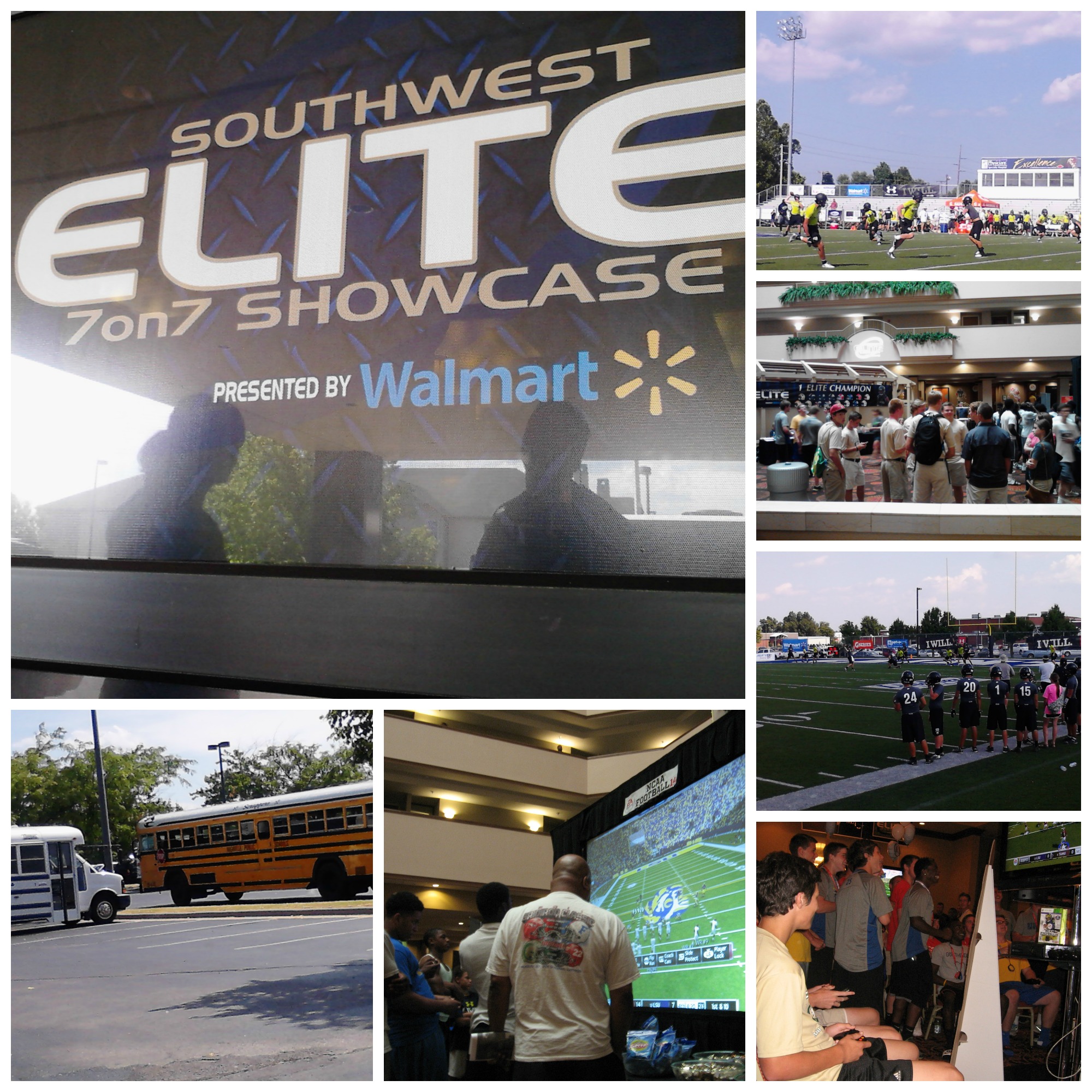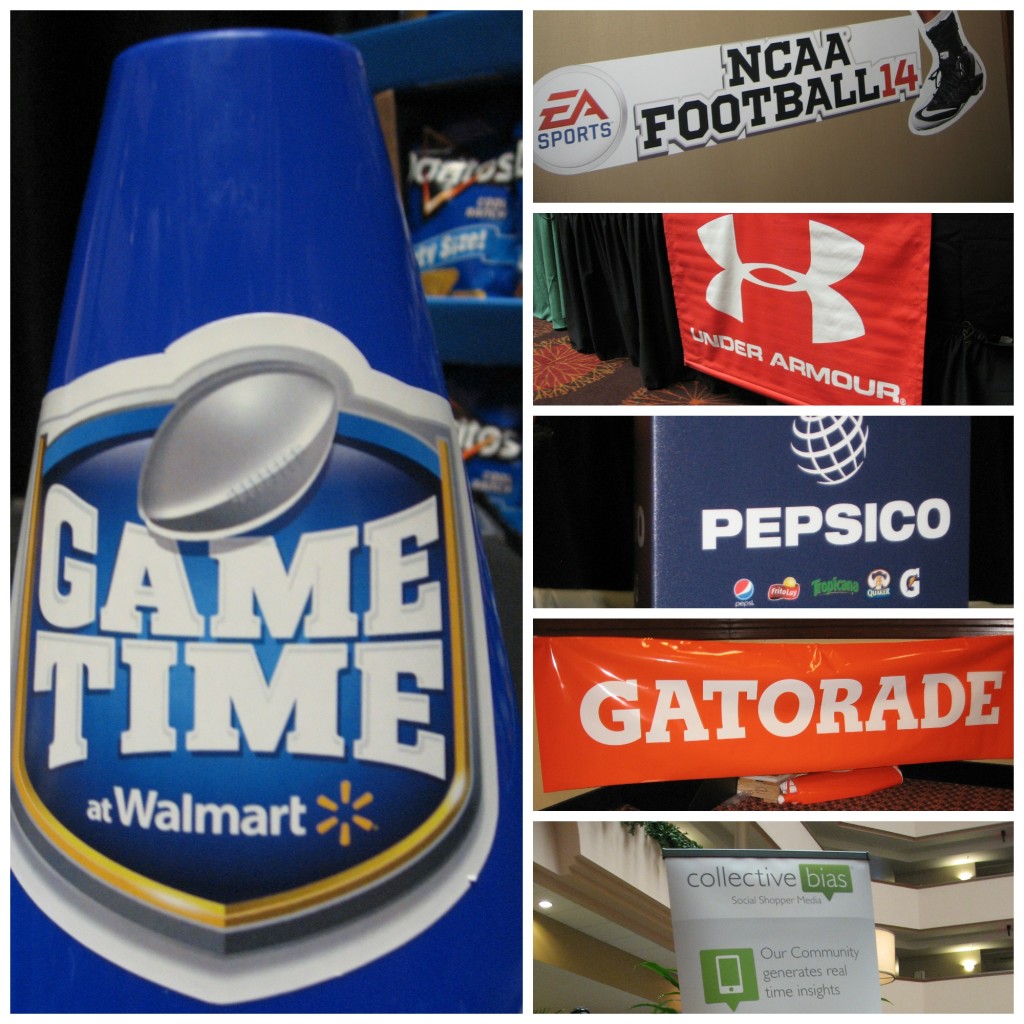 A quick look at the weekend at Southwest Elite Showcase
Thursday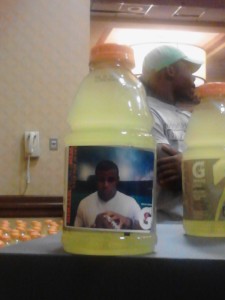 The weekend started on Thursday (hey, it's summer!) and I have to admit that I got the giggles telling people that I had a business trip…to Springdale. For those who are new to my blog, that town is about 30 minutes from where I live. I was grateful that Collective Bias put us bloggers up in a hotel no matter where we came from because there were several late nights and early mornings. It was a blessing to be able to escape to an air-conditioned room with no distractions!
The teams checked in at the hotel and were able to get a preview look of the new NCAA Football '14 video game. There were vendors, sponsors and tons of information! I learned a lot about some of the businesses that are necessary to keep the football as an industry functioning. I also got my first interaction with the players. I have to say, I was very impressed! The teens were polite and well-behaved. Throughout the weekend I asked coaches, volunteers and referees and they all agreed that players were for the most part on their best behavior.
That night was a Twitter party hosted by Collective Bias (the company I was also there representing as a blogger) as the players got to play the brand new NCAA Football game. There were 40 stations set up and it was a round-robin tournament with single elimination. Vendors were on hand to show off their products and provide more relaxation and fun.
Friday
Friday featured the beginning of football play for the athletes. Oh, in case anyone else is as clueless as I was: "pool play" when at a football tournament refers to a schedule, not swimming breaks. I did warn you that I didn't know much about football!
That evening was the Influencers Rally where musicians Coffey Anderson (seriously loved that voice, I'm a huge new fan) and Manafest both entertained and inspired the teens. They shared stories of life, love and faith in between songs that really got the crowd motivated.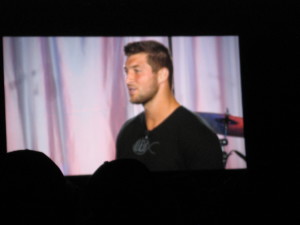 Then came the keynote speaker, Tim Tebow. Yes, that Tim Tebow. I have to admit, I had a completely wrong view of the guy that is pretty much forever changed after hearing him talk. He was not about hype, he was not about getting attention, even for a good cause. He was entirely focused on sharing about hard work and most of all, faith.
Some of my favorite quotes:
Don't be normal. Be an example!
Be brave. Be bold. Be different!
If you love what you do and are passionate you will have an edge. 
The one thing you are always in control of is your work ethic.
While Tebow's message could easily be applied to those who didn't give one toot about faith, it was clear that he firmly believes in God with his whole being. I was admittedly (pleasantly) shocked that Tebow led an alter call at the end and about 40 kids decided to open their lives to Christ that night.
Saturday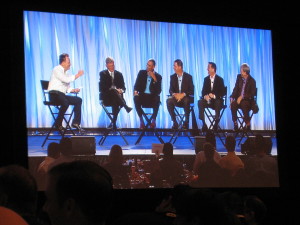 Saturday was the final day of competition but it also included the Champions of Leadership Breakfast. This event featured a panel of leaders from the sports, political and business worlds.
The panel included:
Bill Simon–President & CEO Walmart US
Brian Cornell-CEO PepsiCo America's Foods
Herm Edwards-ESPN Analyst and former NFL head coach
Gov. Mike Beebe-Arkansas governor
Lt. General Leroy Sisco-Retired U.S. Army and founder of Military Warriors Support Foundation
The panel was moderated by Ronnie Floyd, senior pastor at Cross Church.
What struck me most about this panel was that all the men agreed on several things and to me, that gave a lot of validity to their message.
They agreed that integrity and honesty are a the most important aspect to successful leadership, and they also agreed that their faith was a driving force in making sure the rest of their leadership was and is in place.
Want to see more pictures from this three-day event? Check out my Google Plus album. And stay tuned for those follow-up blogs!