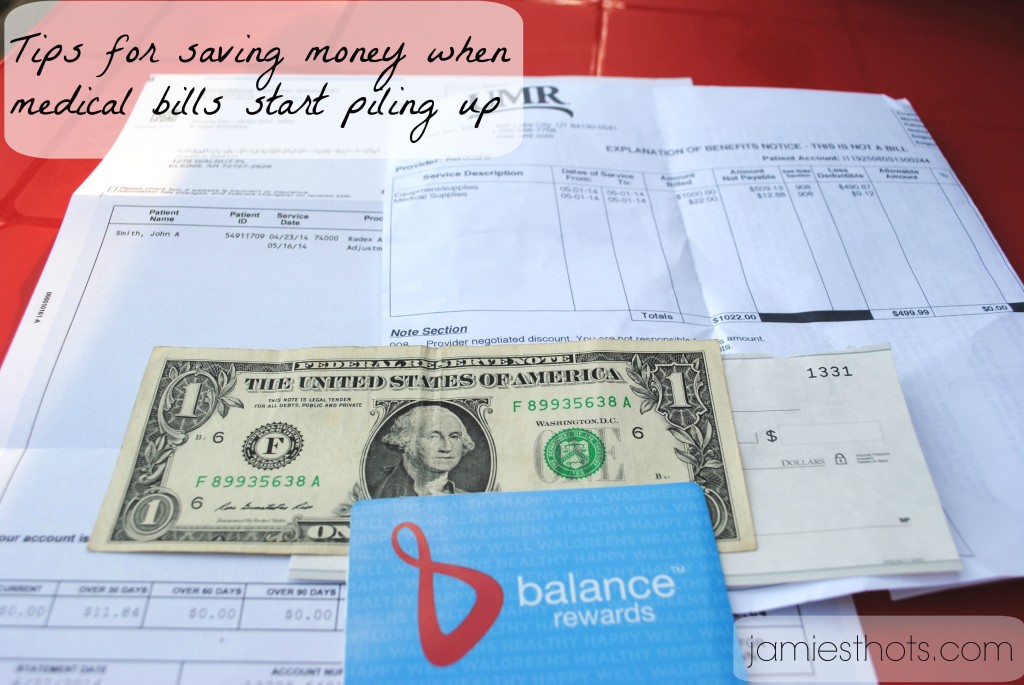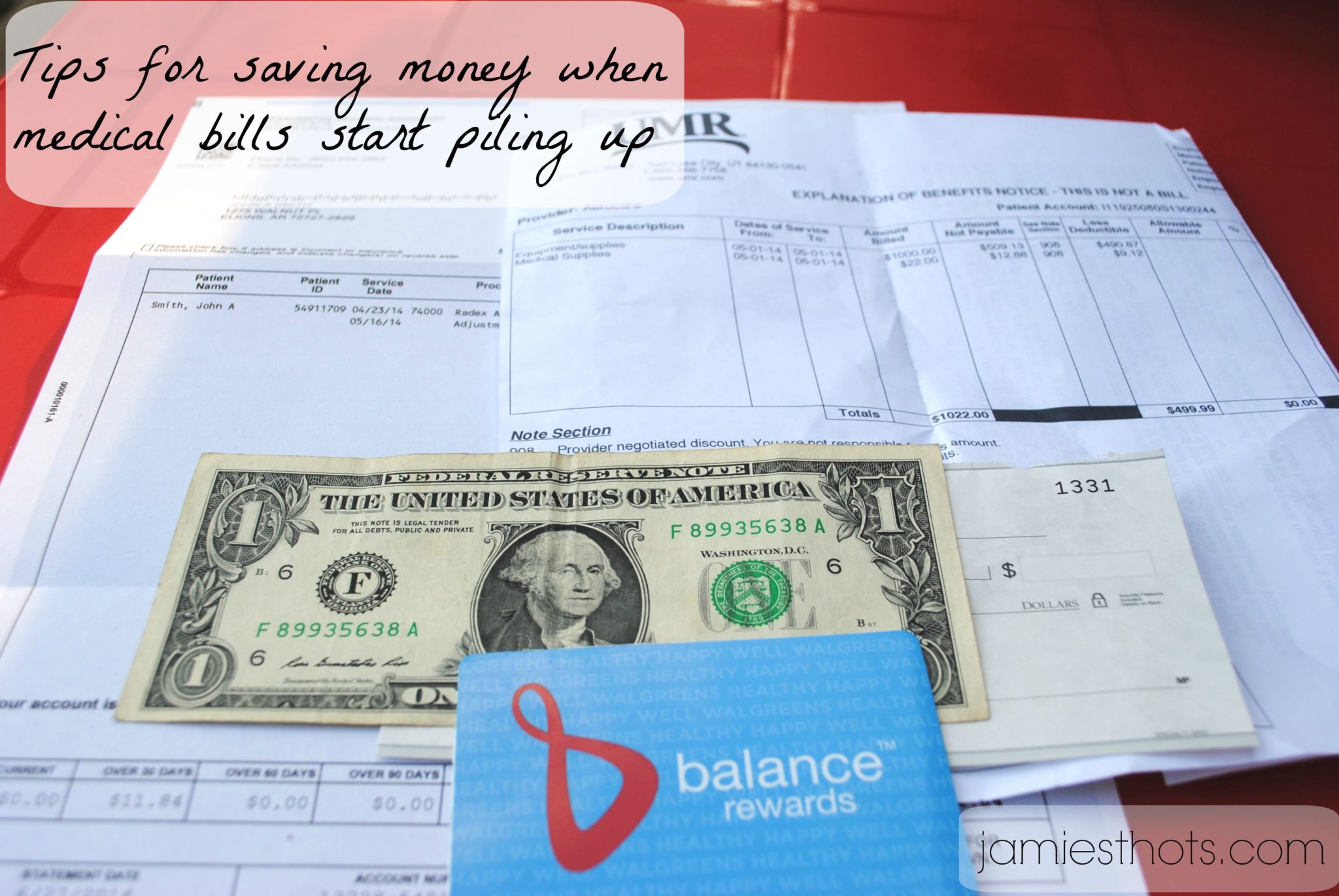 It's no secret that about four years ago, I was laid off from my job and that makes finances tight under any circumstances. But we both came into the marriage with high medical bills that we were paying off and we both have incurred more in the nearly six years we've been married. We've been blessed, however, to be able to continue making payments on those bills because we found ways to save money where we could. With new technology like the ability to "clip" paperless coupons from Walgreens, saving money is even more achievable.
Here's the top ways we've been able to save money to get out of debt from medical bills. I share this because I know that with rising medical costs, more and more people are going to find themselves in this situation.
Using coupons and searching for deals
When we find a store we frequent or a product we need to buy often, we often look for coupons or other deals to help reduce that cost. For example, I figured out that if I wait for a Balance Rewards member discount on contact lenses to come around (usually about once every six weeks, I think), I can save lots of money on my contact lenses if I buy from Walgreens as opposed to the well-known discount contact lenses sites.
I recently discovered through #CollectiveBias that Walgreens has an app (both in iPhone and Android) and man, does it make coupons easier! Truth be told, while I know coupons can be good I am not one of those people who will sit for hours and scour for every deal possible. I now love #WalgreensPaperless!
Time is money and I can make more money if I use my time on client work rather than becoming a candidate for those obsessive couponing shows nor do I want to drive all over town to visit six stores to make sure I get the cheapest deal on each item. I just don't have the time for all that nor do I want to deal with the waste from all the coupons I didn't cut out.
That's what makes the new paperless coupons on the Walgreens app so awesome. They are entirely digital and I can just scroll through on my phone while watching TV or right before I go into the Walgreens store and "clip" the coupons on my Balance Rewards card. No scissors are involved.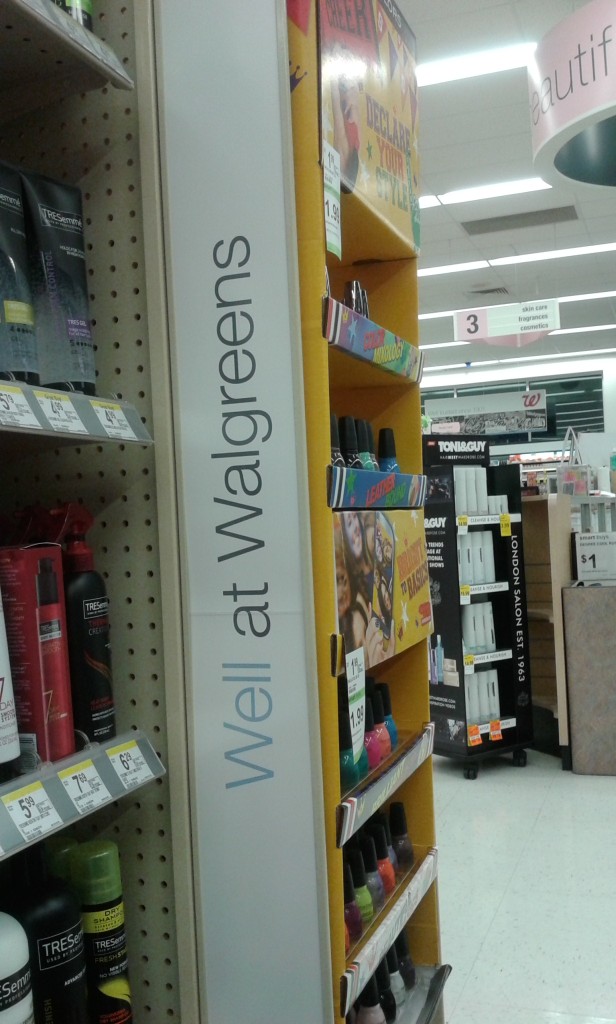 The digital coupons are entirely paperless (as in they don't say download these and print them) and more importantly, free! Keep in mind, that to get most paper coupons you have to subscribe to a newspaper to get those. That costs money and if you let it slack, your driveway can start to look like this: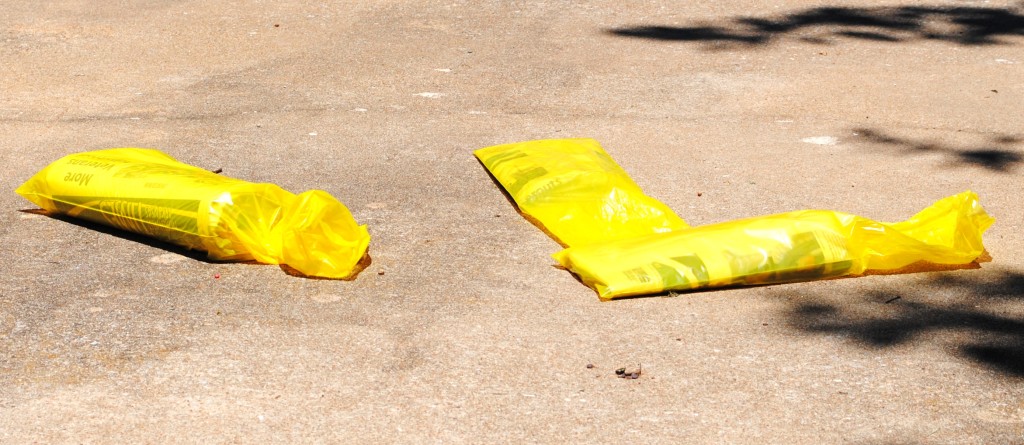 I also like how the Walgreens app lets you search their weekly advertisement for their store and place items from that ad and from your clipped coupon list to a shopping list. This makes the shopping process even more rapid and easy. You can add items to the shopping list manually in case you need something that doesn't have a current coupon or is on sale that given week.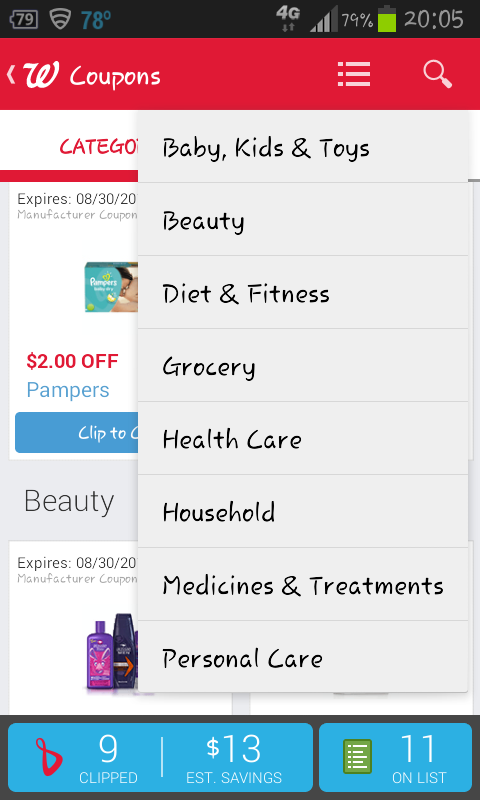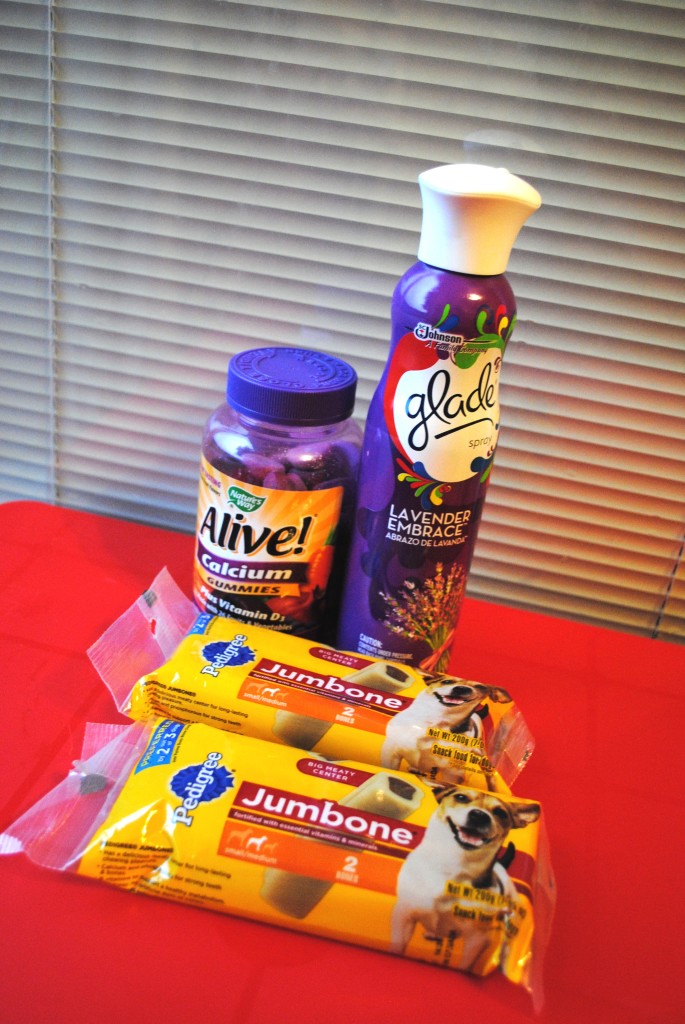 Here are few other ways we've been able to save money and make (mostly) regular payments on our medical bills.
Cancel unnecessary services (and avoided signing up for new ones)
We used to have cable TV and realized it just wasn't a "need" as much as it was a "want." We only watched a few channels consistently and most of our shows we watch are available online. So we canceled the more $90 a month (back then!) cable services but kept our cable Internet service so we could sign up for Netflix plus watch free episodes on TV network websites. We purchased an antenna for our new home so we could get local channels (although it's not working right now and we rarely miss it).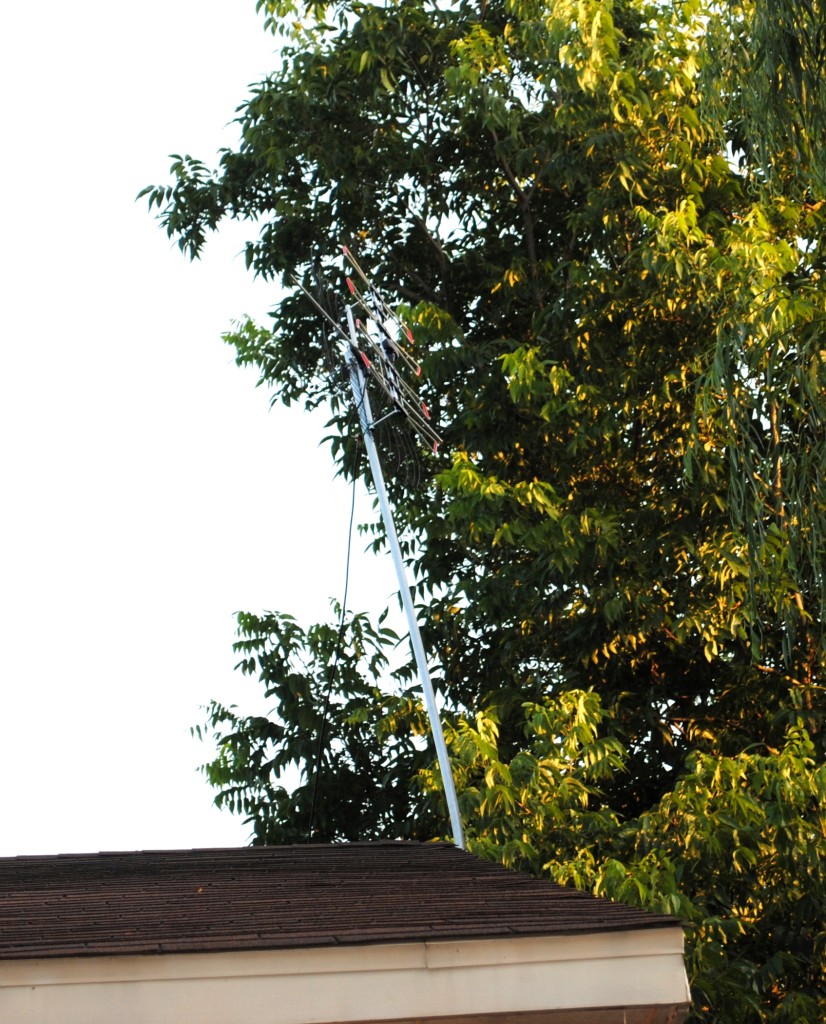 Since getting rid of cable, we have salesmen always trying to get us to sign up for their special deals for satellite, cable, and what have you. They act shocked that we have no kind of services like that at all but A) we know the prices will just skyrocket once the special ends, and B) we've realized we just don't need it.
Make frugal lifestyle choices
Sounds vague, right? Instead of vague think of it as an all-encompassing lifestyle decision.
For example:
We don't take vacations to extravagant places. Instead, we take short weekend trips to places that are no more than two hours away. We've been able to see a lot of fun places that are close to home and don't feel deprived.
We order wisely when we do go out. For a while there, we only went to fast food restaurants that had a dollar or value menu but we are in a place now where we can afford to spend about $20 a week to go on a weekly date. (Trust me— it's important to not give up those "dating your spouse" times during stressful times in your lives. It helps keep you focused on your relationship through the stress.)
We have also found that spending money where it counts can save us money in other areas. For example, we're committed to making sure our pets have quality food to eat and not that junk food you find for cheap. This helps prevent health problems and even helps our pets' behavior because they don't feel bad from bad food. So, less trips to the vet and less destructive pets saves money! We still price check, though, and are big time members of any kind of discount program we can find at our favorite places to purchase the quality pet food.
Method to paying off medical bills

One more thought before I close. The way we usually pay off our bills is a hybrid of what I believe Dave Ramsey teaches. When we get a barrage of bills (like when one of us was in the hospital or we have another large medical purchase like my wheelchair), we discuss how much we can afford to put towards taking on the new bills aside from our regular payments.
We then divide that into what we can pay for each bill. We set up payment plans for as many bills as we can, especially if they are over $50-$100. Once we pay off all the little ones, we apply that money towards the bigger, more-long term payment plans so we can pay above the minimum.
So what tips do you have for saving money that won't suck a lot of time from the day? Have you tried the paperless coupons from Walgreens?