Remember last month when I shared about the manufacturer coupons that you could find on the Walmart website? These printable coupons are #PackedWithSavings and they are available for only a limited time. John and I took the opportunity to use some of these coupons (there's printable coupons for like 20 different Kraft products!) to make up another casserole recipe. One of the activities we enjoy each weekend is whipping up some kind of delicious but balanced meal that has lots of nutritional value yet still tastes amazing.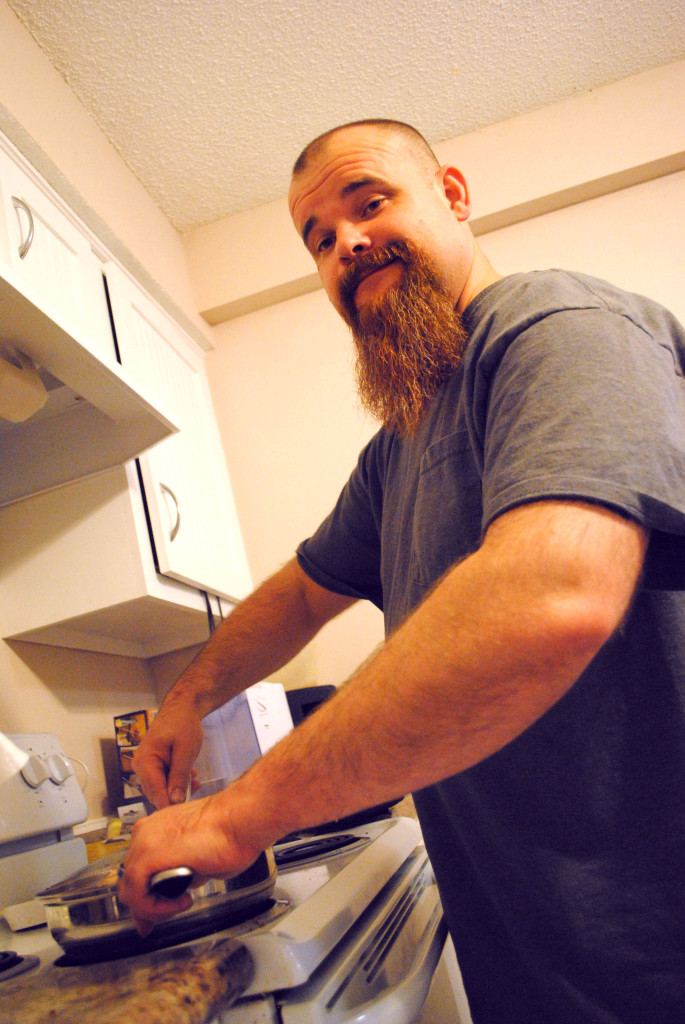 We've been on a pasta casserole dish kick lately so trying the Velveeta Shells & Cheese with other ingredients seemed pretty obvious. But what to put in it that made it different? What we came up with as ingredients caught even some of the folks at #Walmart by surprise, but good grief-our Spicy Chicken Stovetop Casserole was amazing!
The journey to making delicious food
First, we looked at the coupons made available through #Kraft and #CollectiveBias

Next, we made our grocery list and I headed to Walmart. I went around the time they were stocking the shelves and I needed help reaching a few things so I took the opportunity to share my plan with some of the folks there. They weren't sure how jalapeno sour cream dip, pasta, cheese sauce, chicken, and bacon would all come out together. They told me to let them know how it came out…I should have written down their names so I could bless them with this recipe.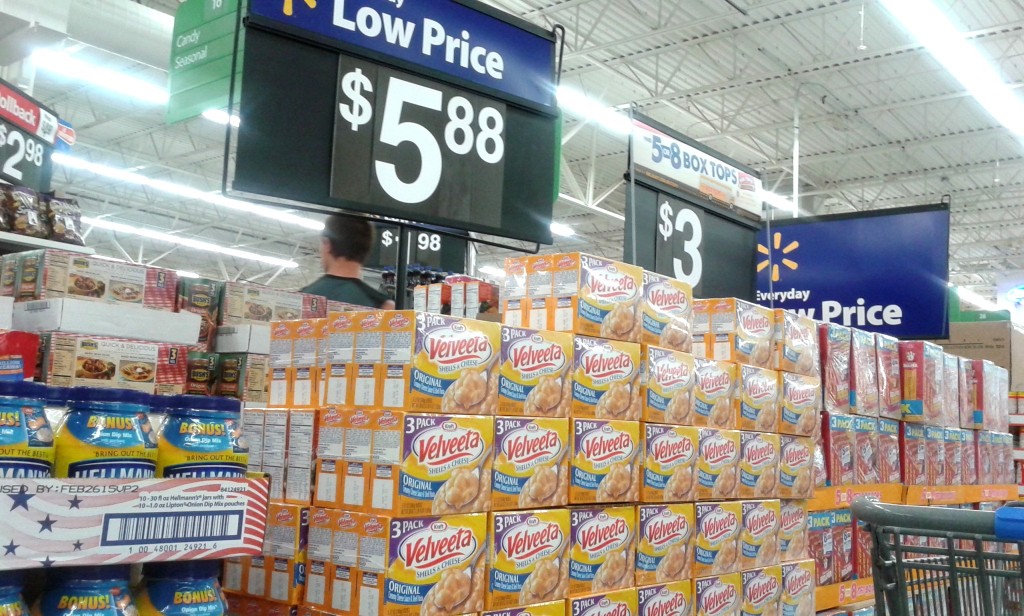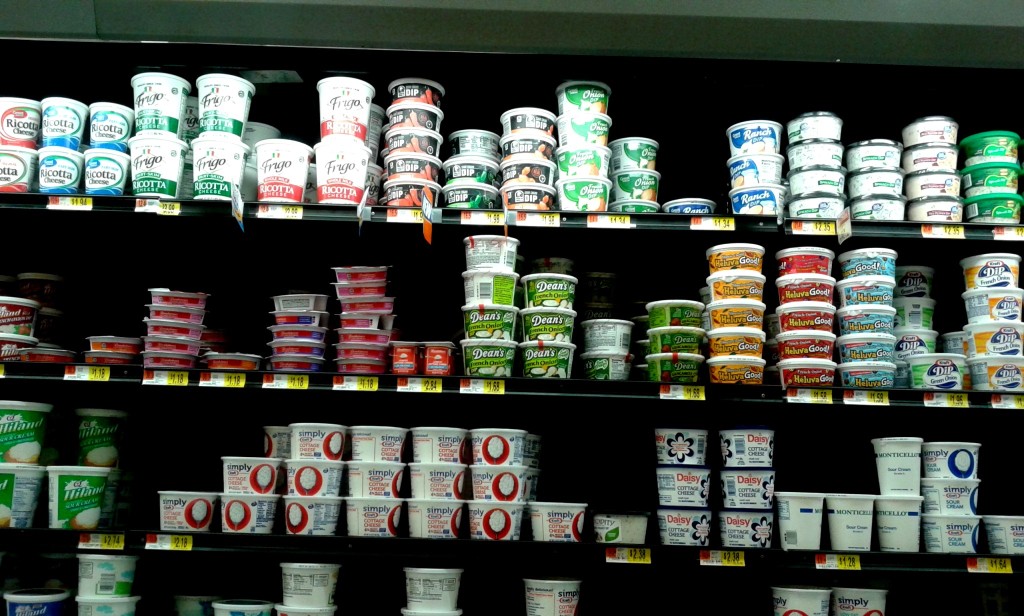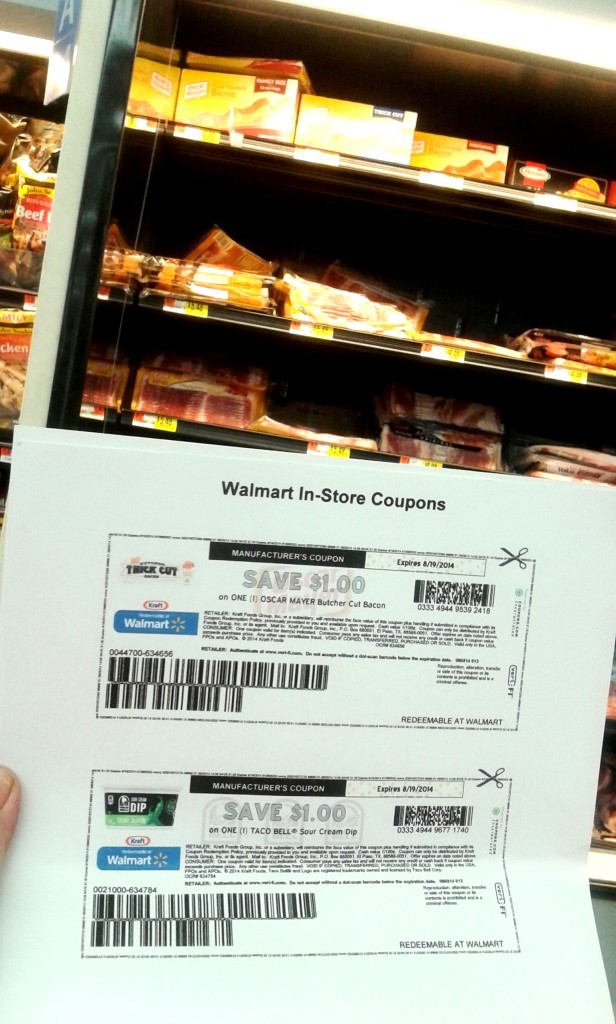 These were our key ingredients that we purchased using the printable coupons.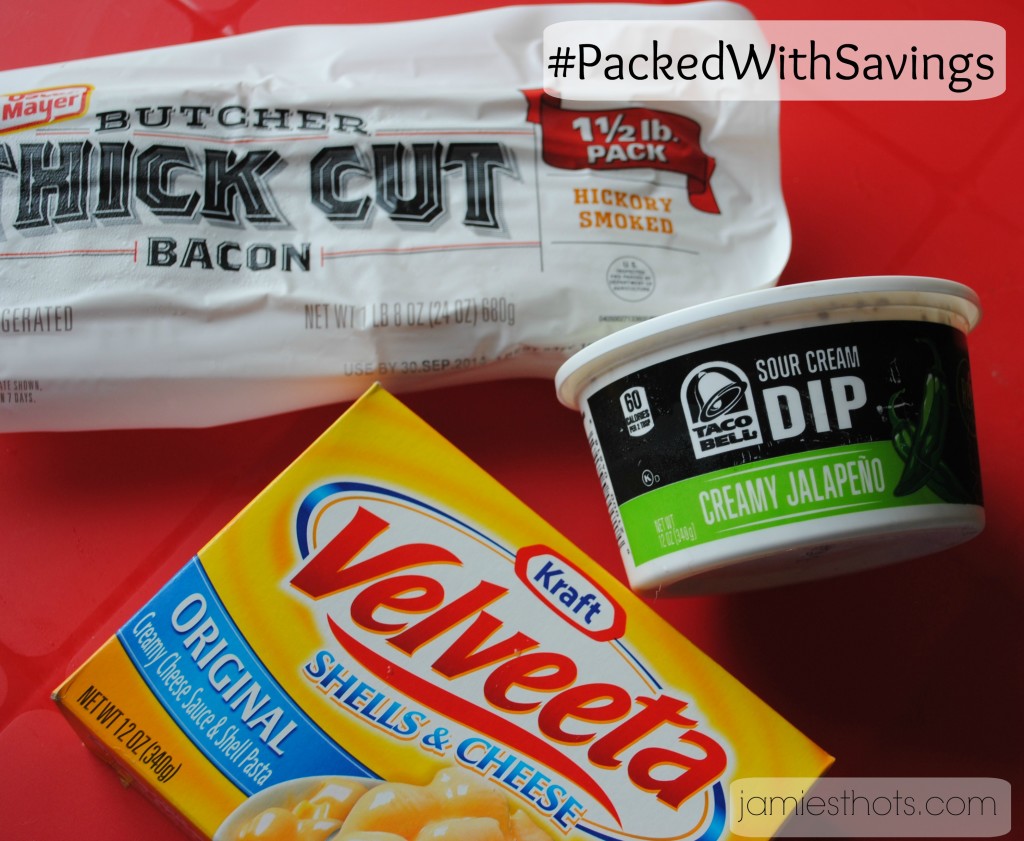 Figuring out the recipe
Usually when we are creative with a recipe, we have some other recipe we get a start from but this time, we were kind of on our own. We knew we loved these flavors individually, but had never put them together just like this before. In fact, we didn't know exactly what some of the flavors should be so we did a bit of taste testing.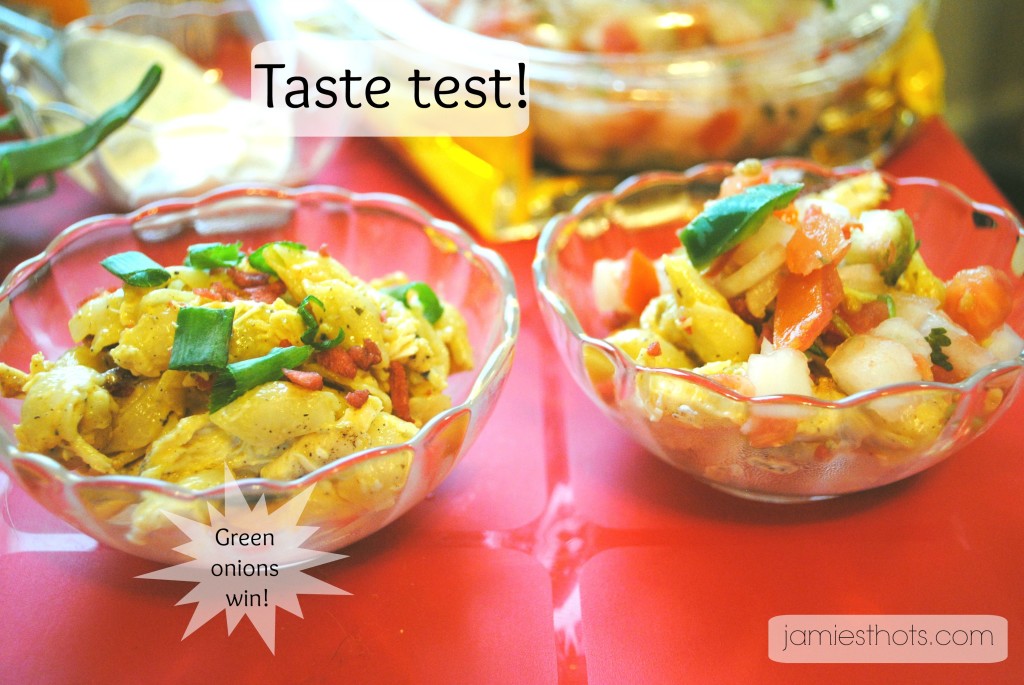 So are you tired of me talking about this dish and just want to make it? Well, here you go (and stay tuned for some alternative ideas at the end!)
Ingredients
1 pound boneless, skinless chicken breast chopped into bite-sized pieces (I really like it when it's pre-cut into chicken tenders)
6-10 slices of Oscar Meyer Butcher Cut Thick Bacon (6 for the recipe and the remaining is to let your family garnish to taste, hence the wide range)
2-4 stalks of chopped green onion (2 are for the recipe, the rest are for garnishing to taste)
1 package of original Velveeta Shells & Cheese prepared as directed
1 tablespoon of Taco Bell Jalapeno Sour Cream Dip
Making the casserole
Cook the bacon in a skillet until it's crispy. Break it up into tiny pieces, (almost like you're making bacon bits for salad).
Drain some of the bacon grease but not all.
Pan fry the chicken chunks in the bacon grease.
While you're doing all of this boil the water for the shells and cheese and prepare as directed including adding the cheese sauce.
Blend the shells & cheese, chicken and bacon together.
Add the Taco Bell Jalapeno Sour Cream Dip and blend.
Add the green onions (about two stalks worth…a tablespoon or two) and blend.
Serve with additional jalapeno dip (for the brave ones), bacon, and green onions for people to season their serving to taste.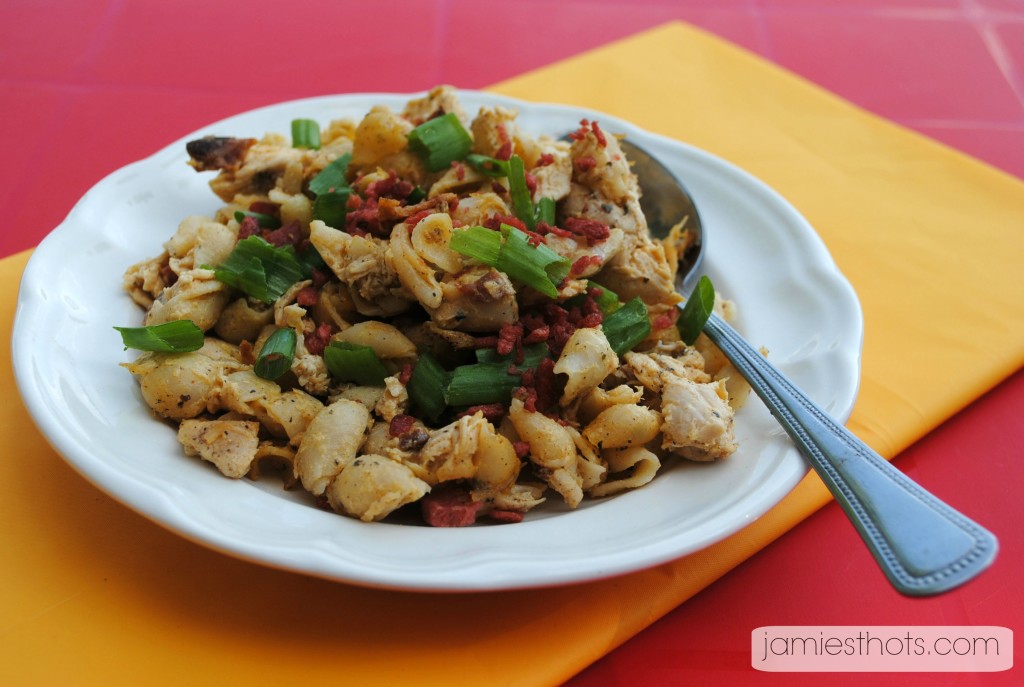 A few hints and tips for this recipe: 
Taste the jalapeno dip before using it in the recipe so that you're aware of how spicy it is and adjust the amount accordingly. Keep in mind that the Velveeta cheese will help tone down some of the spice when it's all blended together.
Want something for breakfast? Instead of the chicken, use scrambled egg. Want just a side? Don't put chicken or egg in. It would go great with burgers or steak, I think.
The reason to cook the bacon first is to get some of the grease and the chicken will absorb some of the rich bacon flavor. I've tried accomplishing the same thing by cooking the chicken and bacon together and that just doesn't work. The bacon doesn't get crispy enough. Trust me, it's worth the extra time.
I would say this makes enough servings for four people (we are two and we each had two servings, I think).