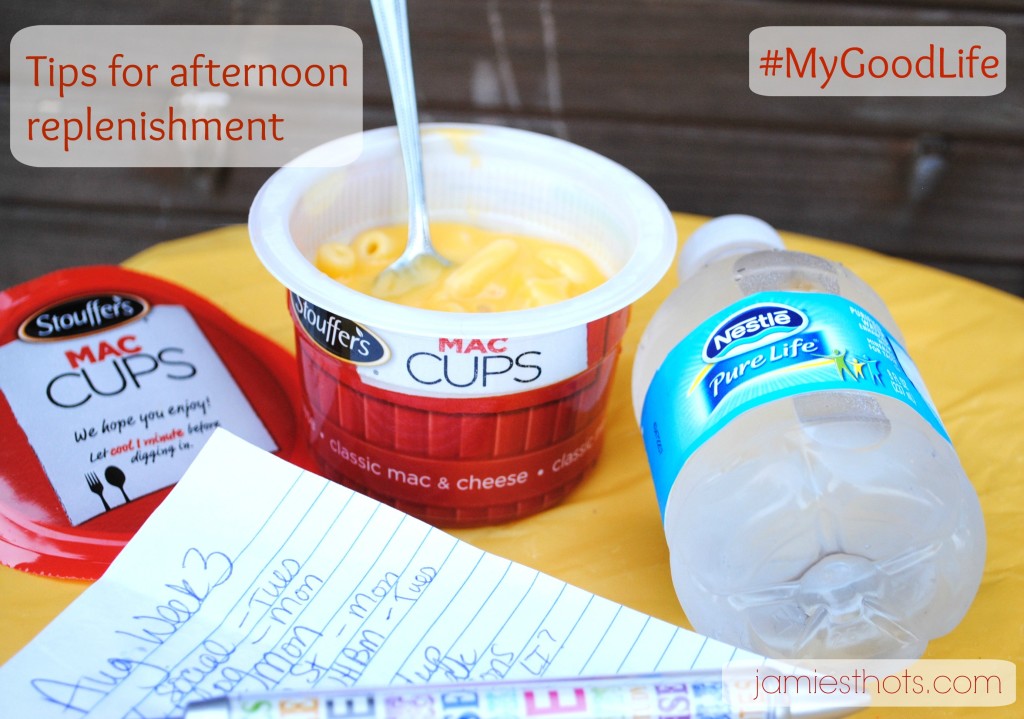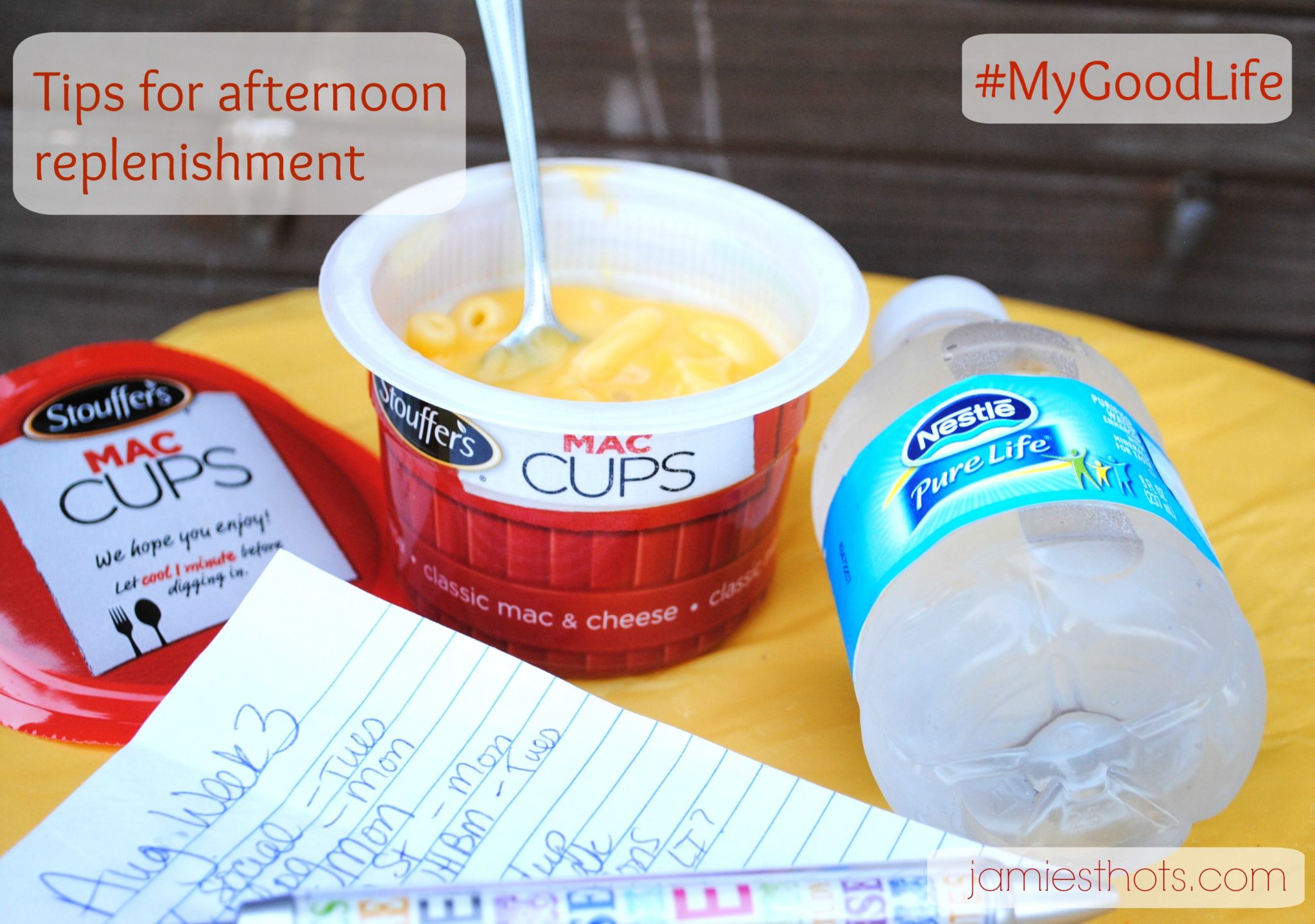 I'm the first to admit that the schedule in the Smith household is a little "nontraditional." With John working second shift (and lots of overtime lately) and me working from home and able to match my schedule to his, we often don't find ourselves going to bed until 3 or 4 a.m. and getting up mid-morning. With us both working long hours, add to it the slightly oddness of those hours, and it can be easy to get worn down. I've learned to take better care of myself and try to take a break before I get too overworked. I recently got the opportunity through #CollectiveBias and #Walmart to talk about ways that I replenish in the afternoons and keep up #MyGoodLife in part using Nestle Pure Life water and Stouffer's new Mac Cups.
3 Ways I get refueled in the afternoon
Stay hydrated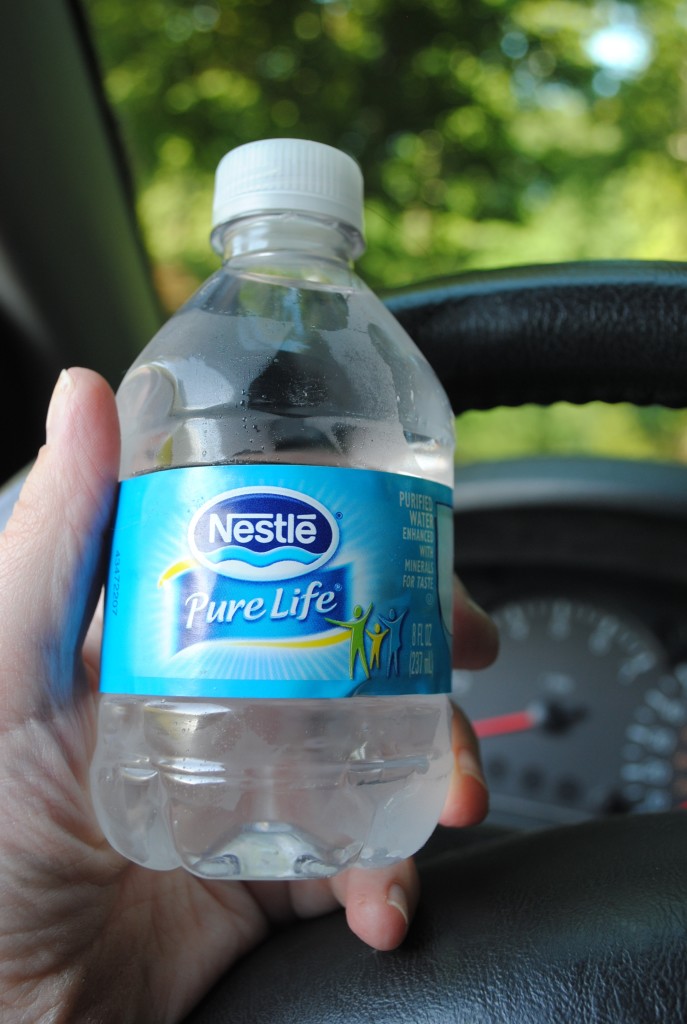 This is the number one thing to me. It is so easy to either not drink enough or drink too many caffeinated drinks. I keep a bottle of water next to my computer at all times and love the Nestle Pure Life water. It's just that, pure. It doesn't have sodium or flavoring or anything in it that takes away from the hydration.
Guess what? Nestle recently came out with "junior" Pure Life that comes in 8 ounce bottles. These are perfect for taking in the car, stashing in my backpack, and having a small drink next to my computer to stay hydrated throughout the day. At $1.88 per pack of 12 bottles, they are startlingly affordable. Just don't forget to recycle the plastic bottles! I do every time.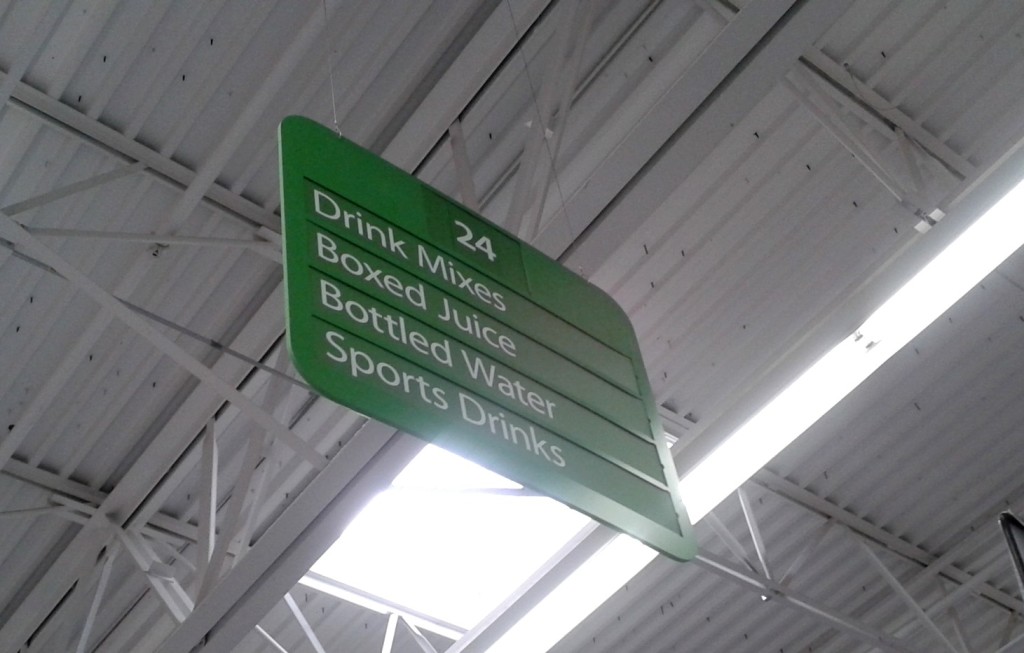 Maintain healthy eating habits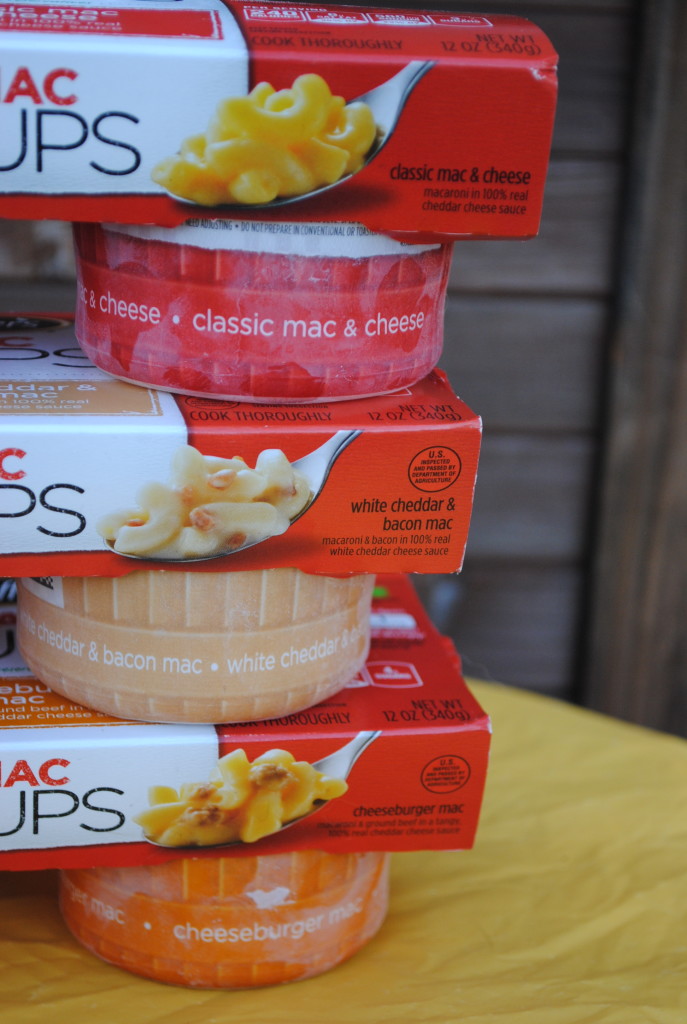 With so many convenience foods having lots of preservatives, that makes them easy to eat in the middle of a busy day, but not as healthy. The new Stouffer's Mac Cups have no preservatives and have 10 grams of protein from the real cheese sauce in each cup.
I personally believe that eating several small meals throughout the day instead of three big ones is important for maintaining energy and metabolism. This is especially important for someone like me who needs to eat every few hours otherwise I have problems with my blood sugar. These Mac Cups are a healthier way to get a small meal in during the afternoon and with their three flavor varieties we busy grownups can have delicious mid-afternoon refueling.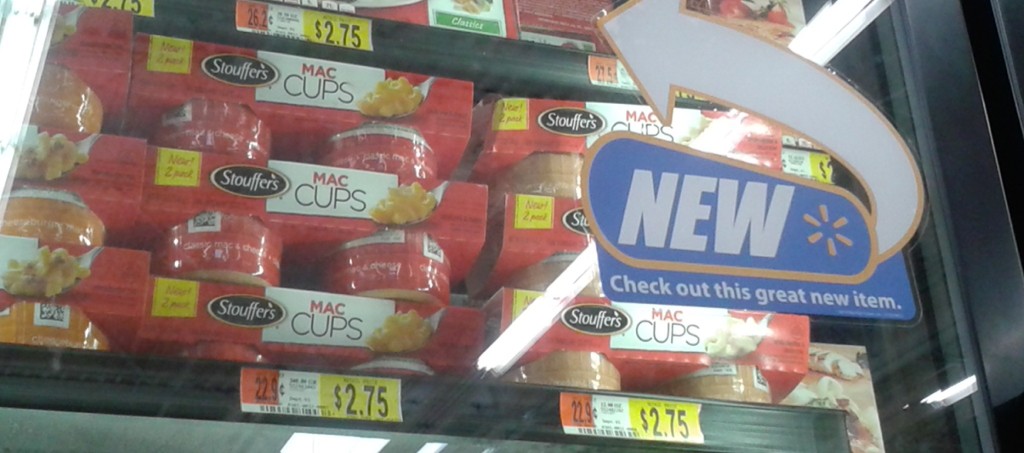 Take time out of my day to refocus 
Ever hear the phrase that sometimes you have to spend money to make money? The same is true for my day. Sometimes I have to stop working to be able to work longer and better. I need the mental and physical break so I'm learning it's OK to take that break. If I'm not feeling great or didn't sleep well the night before, I fully admit that I take a nap. I used to feel lame or guilty for that, but why? An hour of snoozing rejuvenates me.
I also often take time to play with my pets, especially the dogs. This helps me and helps them because when they are well exercised, they tend to leave me alone when I am trying to work.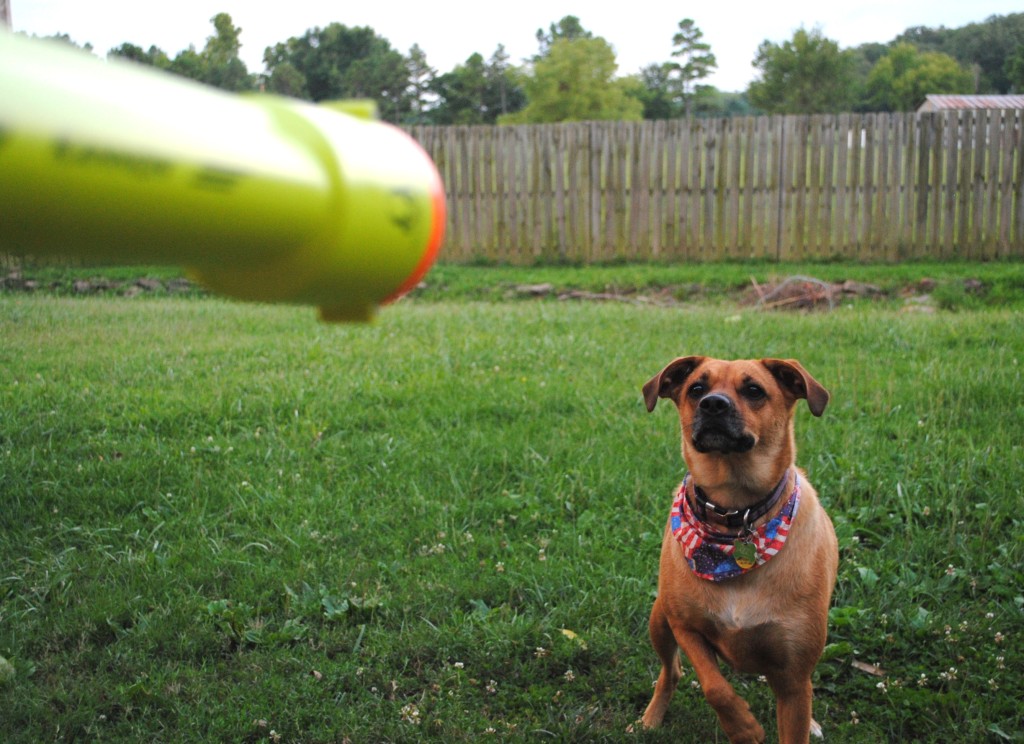 Sometimes refocusing doesn't mean stopping work entirely. I feel more focused and rejuvenated when I take a bit of time out each day to gauge where I'm at with daily and weekly goals. I enjoy going outside or going to another part of my house (I work from home) to take notes and take that mental break.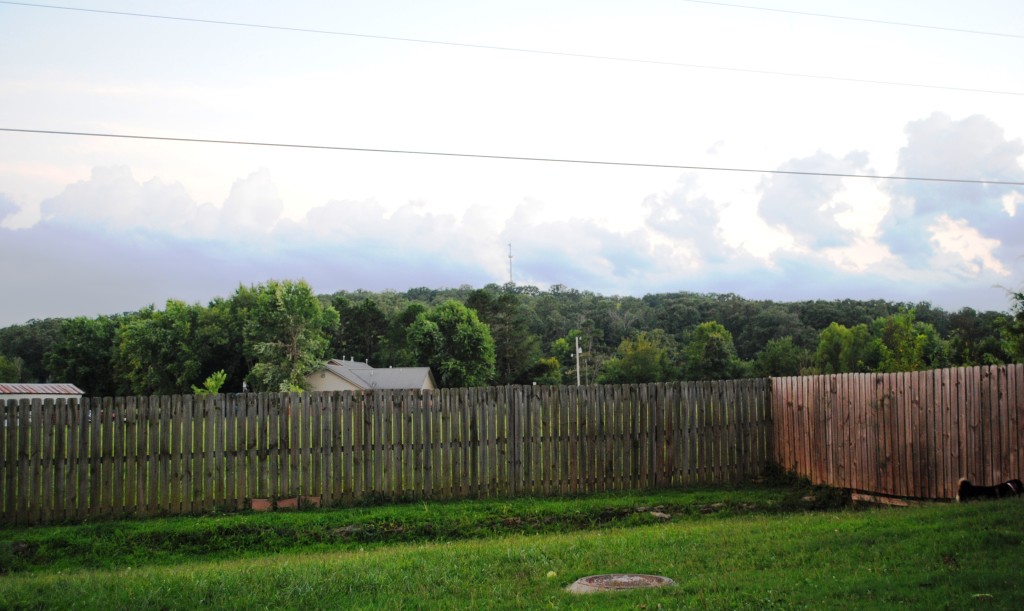 What do you do to refresh and refuel in the afternoons (or whenever the middle of your day is)? Share in the comments! Have you tried these new products? Let me know what you think!