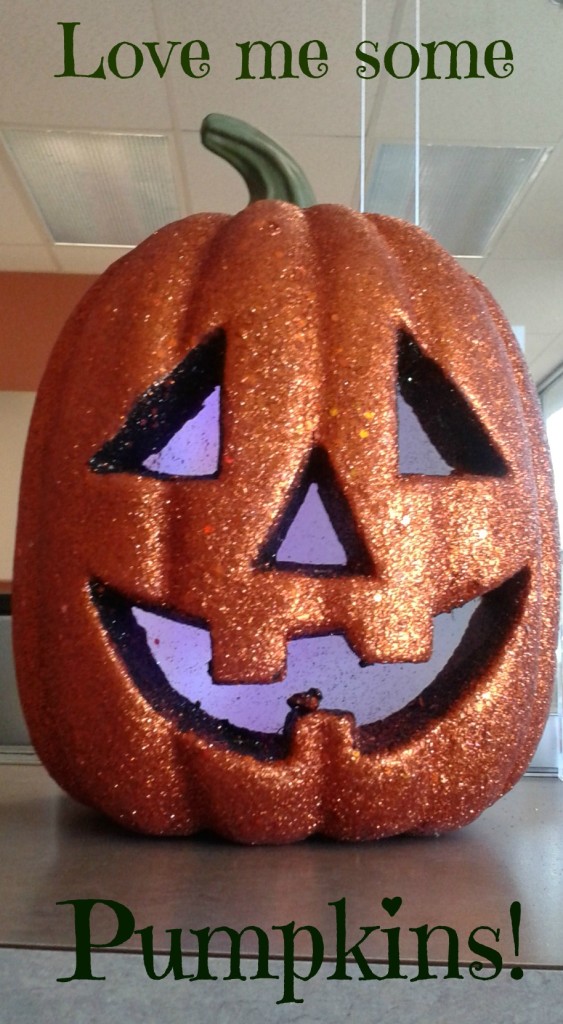 Isn't that pumpkin cute? I don't like scary or gross designs in pumpkins. I like the cute, friendly jack o'lanterns. The one about was at my doctor's office and as you can see, it lights up inside.
A friend of mine Laurie from See Laurie Write has started a new weekly link-up with a writing prompt and this week it was pumpkins. I love me some pumpkin!
I love pumpkins as decoration, like above. I usually don't decorate with real pumpkins because they rot. I have some cute plastic pumpkins that I need to get out on my front porch pronto! The butterflies and ladybugs from summer are starting to look a little weird.
I also like weird "pumpkins"  that are real.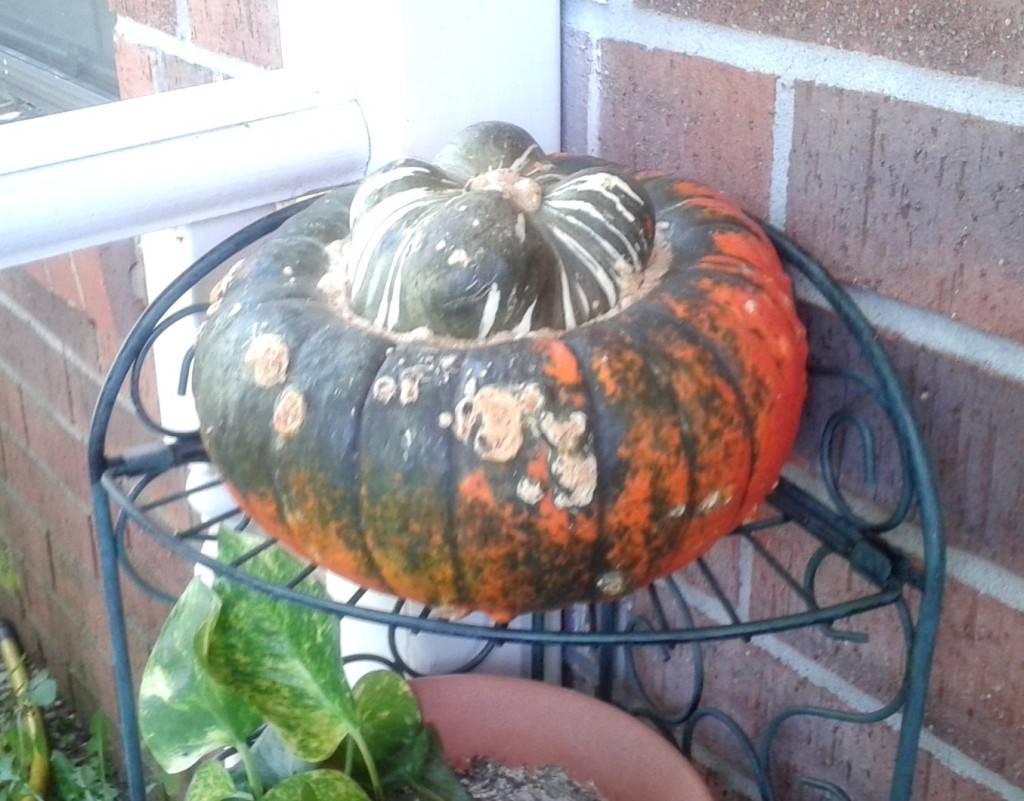 Pumpkin as food
I used to say that I love pumpkin flavored food items but I'm finding that's not exactly right. I love sweet pumpkin stuff and it has to have the spices in it. I've had pumpkin soup and pumpkin puree on a harvest sandwich and thought both were disgusting. As in like slimy goopy disgusting. For John's birthday, he wanted Pumpkin Better Than Sex Cake and I thought it would be awesome! Not only did it make me sick because of all the sugar and dairy in it, I thought it was only so-so tasting. Just not "right."
So isn't it kinda funny that it's now a tradition with my husband and I that for my birthday I always want a pumpkin item? He's made me pumpkin cake, bought me a pumpkin roll and we've had pumpkin creme brulee (that was actually nothing special).
Do you love pumpkins? Do you carve them or use them whole as decoration? What's your favorite pumpkin dish?
Related Posts via Categories