Have you ever noticed that around the holidays, tons of snack foods are available and most of them are carby? It seems that most the time the only protein snacks available are meat and cheese trays. That's why when I got the opportunity to work with the Planters #GoNutsforNuts campaign with #CollectiveBias, I knew exactly what I wanted to make: Holiday Fruit and Nut Granola.
I plan on taking this with me to visit family for Thanksgiving to give everyone something yummy but also a little more protein-rich to nibble on. I'm also guessing that it will taste amazing with almond milk as cereal! (Update: we did take this granola with us at Thanksgiving and it was a huge hit!).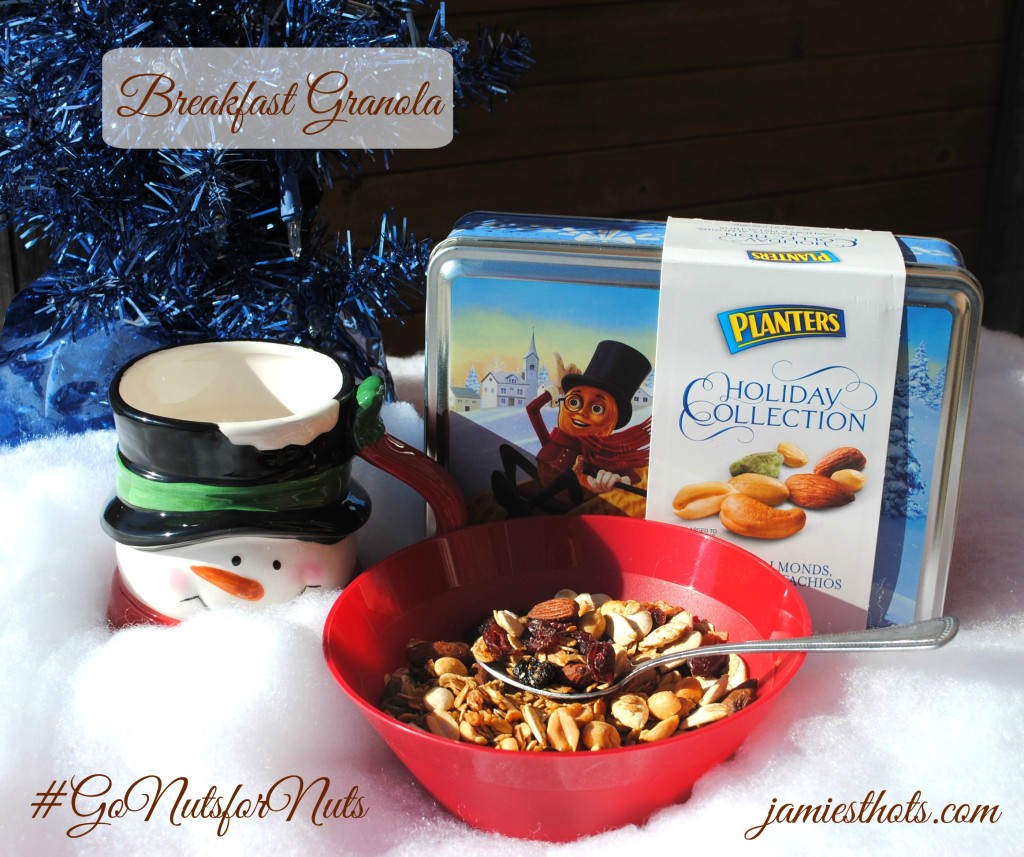 Planters offers several Limited Edition holiday selections including:
Holiday Nut Crunch
Cocoa Almonds
Brittle Nut Medley
Winter Spiced Mix
Holiday Collection Tin
The Holiday Collection Tin is the product I needed for this recipe because it's basic roasted nuts (cashews, pistachios, peanuts and almonds). You can check out the #GoNutsforNuts hashtag to find recipes that feature the other products!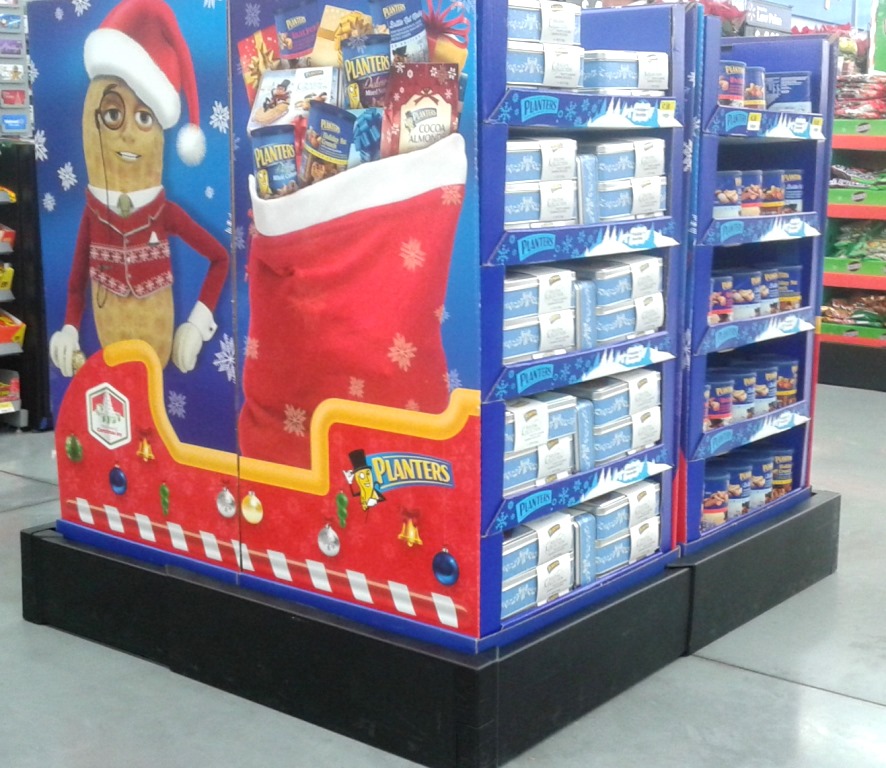 I also found the Holiday Collection Tin in the seasonal food gift area.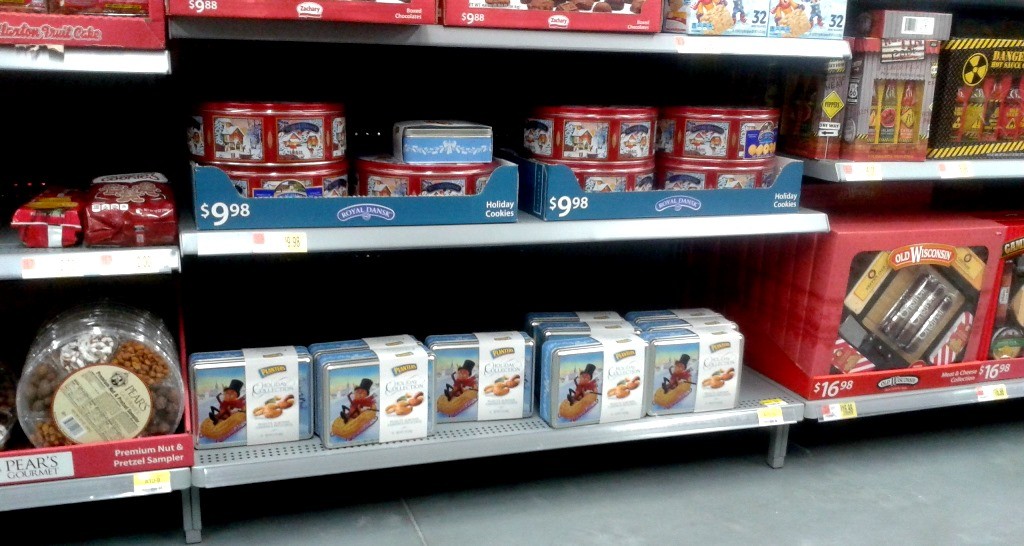 Planters is also partnering with the Blippar app to provide fun and educational tools while you're right there in the store. All you have to do is scan (blip) the Planters products in the display and you can get several options including recipes and my favorite, taking a selfie with Mr. Peanut himself!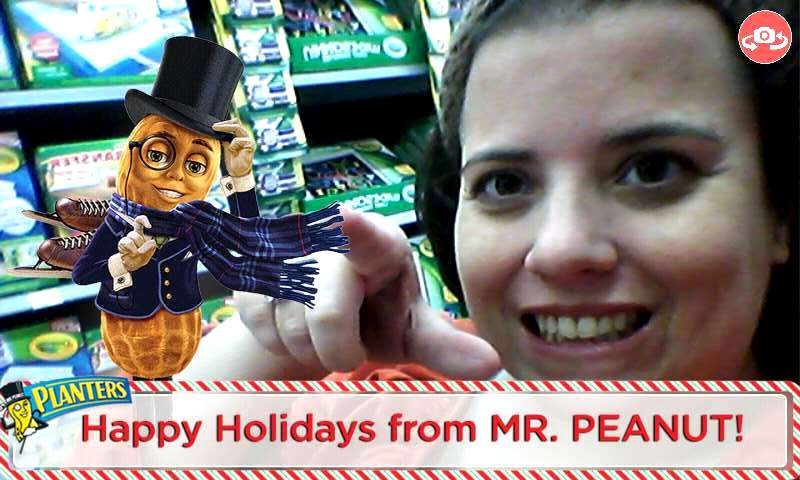 OK, that's enough fun picture-taking. Let's get down to business with this yummy holiday (or any time) granola!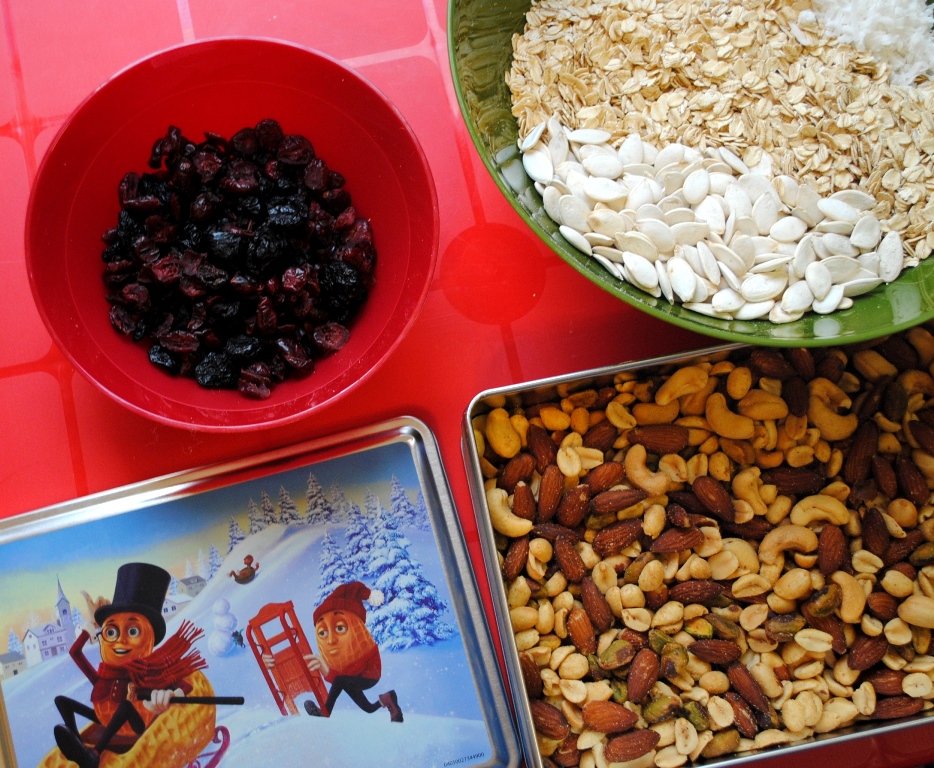 Here's your shopping list:
3 cups of old-fashioned oats (don't use instant)
1 tsp salt (recipe says to use kosher, I just used table salt)
1-2 cup mixed nuts from the Planters Holiday Collection Tin (includes peanuts, almonds, pistachios, and cashews. Hint: the entire tin about 3.5 cups. You can either munch while you cook or increase everything else in this list to create a larger recipe).
1 cup roasted pumpkin seeds (we first used unroasted but I've adjusted this to say that we think we should have used roasted seeds)
¾ cup unsweetened flaked coconut
2/3 honey (you can also use agave nectar and you might need a tablespoon or more if you use 2 cups of nuts)
1 cup dried berries (I used a blend of cranberries, cherries and blueberries).
Making fruit and nut granola
1. Preheat the oven to 300 degrees F.
2. Mix all the "dry" ingredients together (oats, nuts, salt and coconut).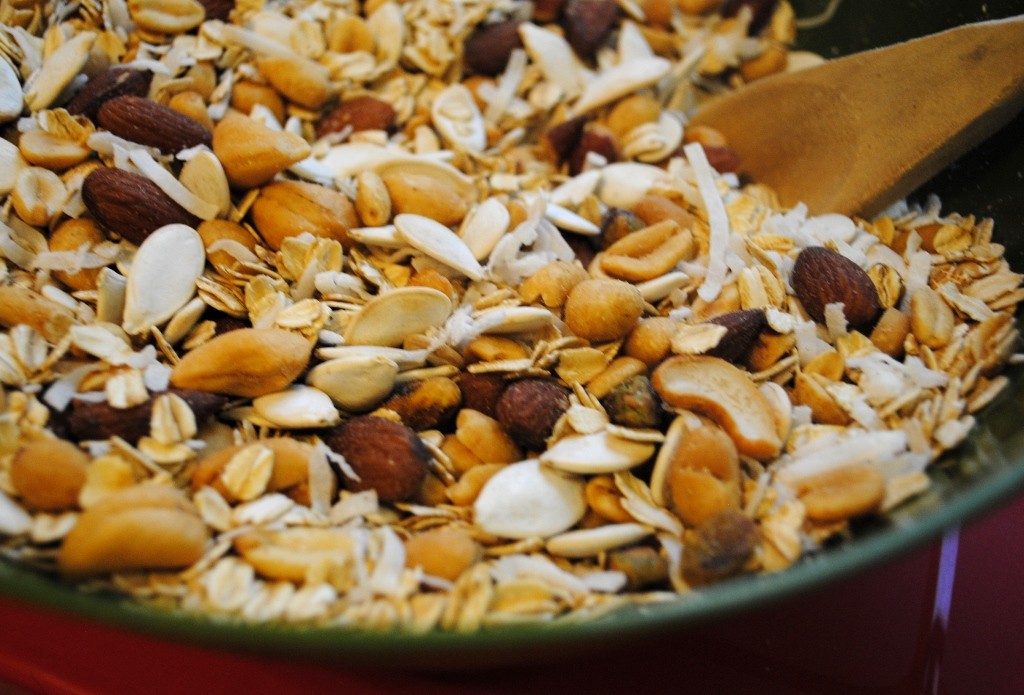 3. Drizzle the honey over the mixture and blend well (remember, you might need a smidge more than the 2/3 cup if you used more nuts).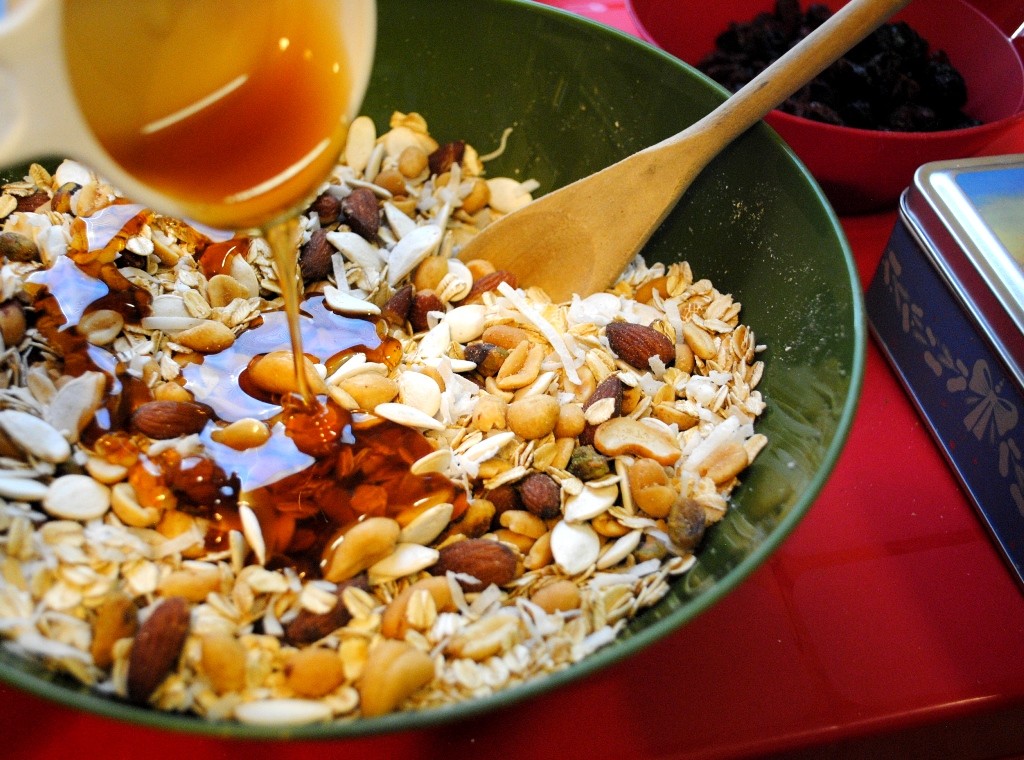 4. Spread evenly over a deep baking dish (I just used a metal casserole type dish). I sprayed it with cooking spray first.
5. Bake for about 55 minutes to an hour, with stirring the mix completely after about the first 30 minutes. The mix will not be completely crunchy at this point so don't worry.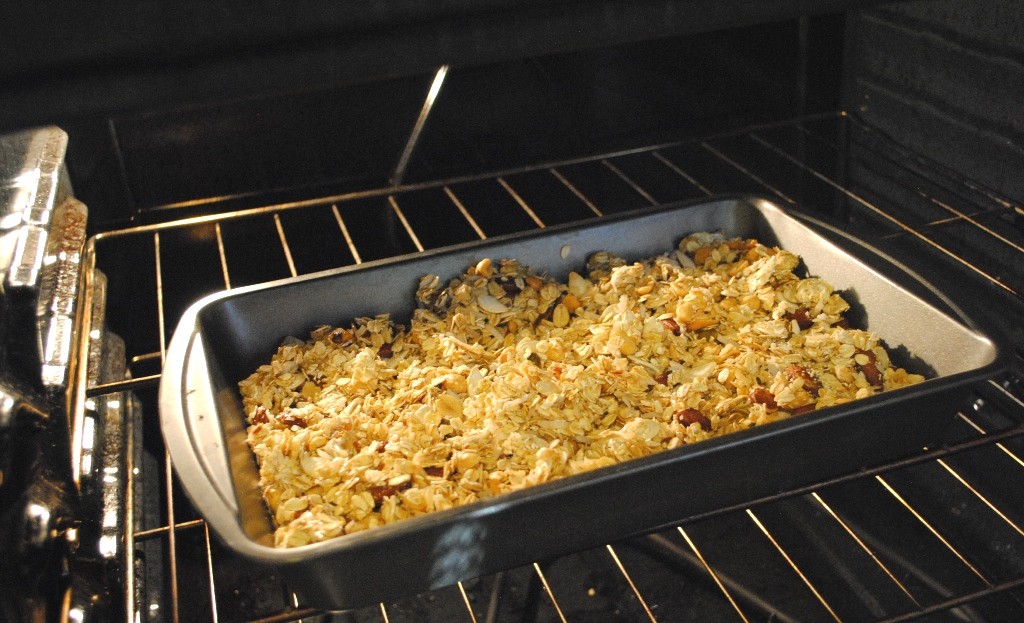 6. Let it cool enough that you can touch it then mix in the granola and berries together in a bowl. I did this when the baked mix was still a heated to help bring out the flavor in the berries.
7. Store in an airtight container (like the holiday collection tin or one of many gift packages available at Walmart).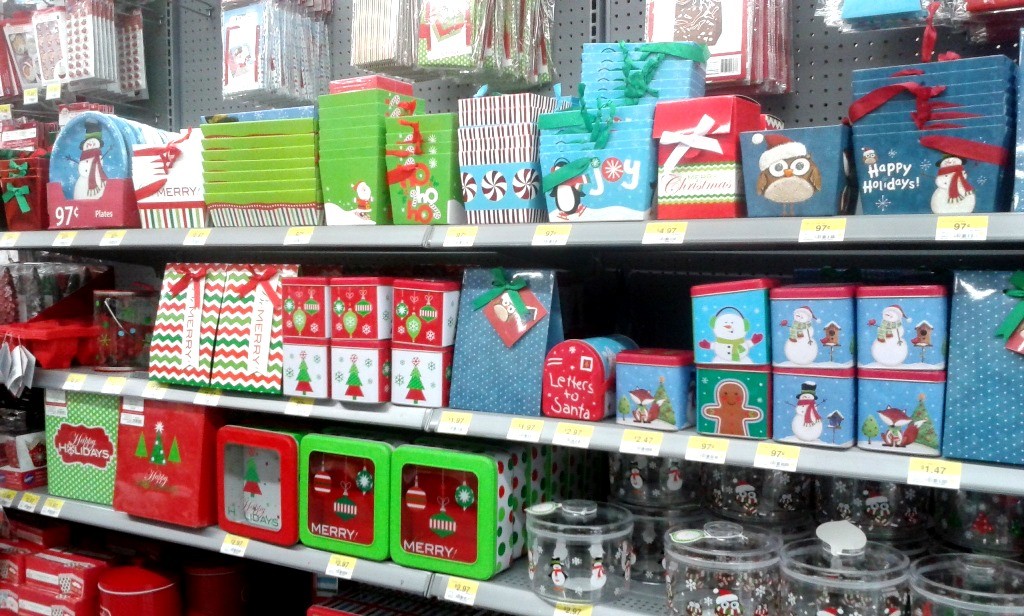 So what's under your tree for the holidays?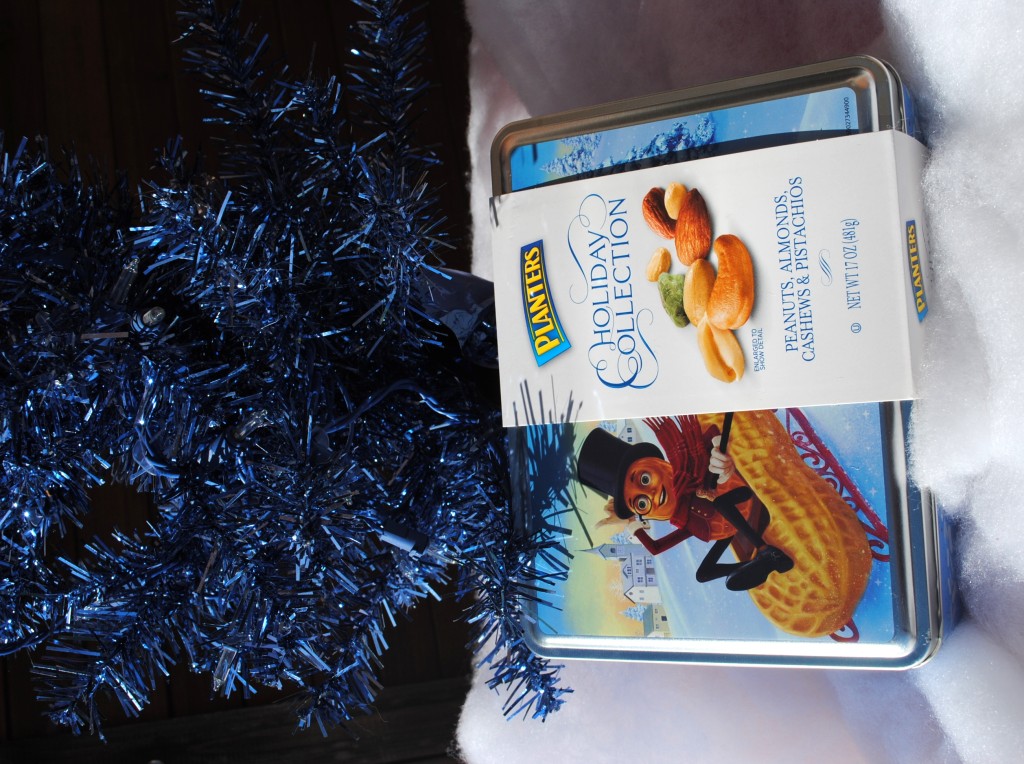 Related Posts via Categories