I received a $200 gift card from the NWA Mall and its management company as well as gift cards to use in the giveaways as compensation for this post. All opinions, pictures and experiences are my own.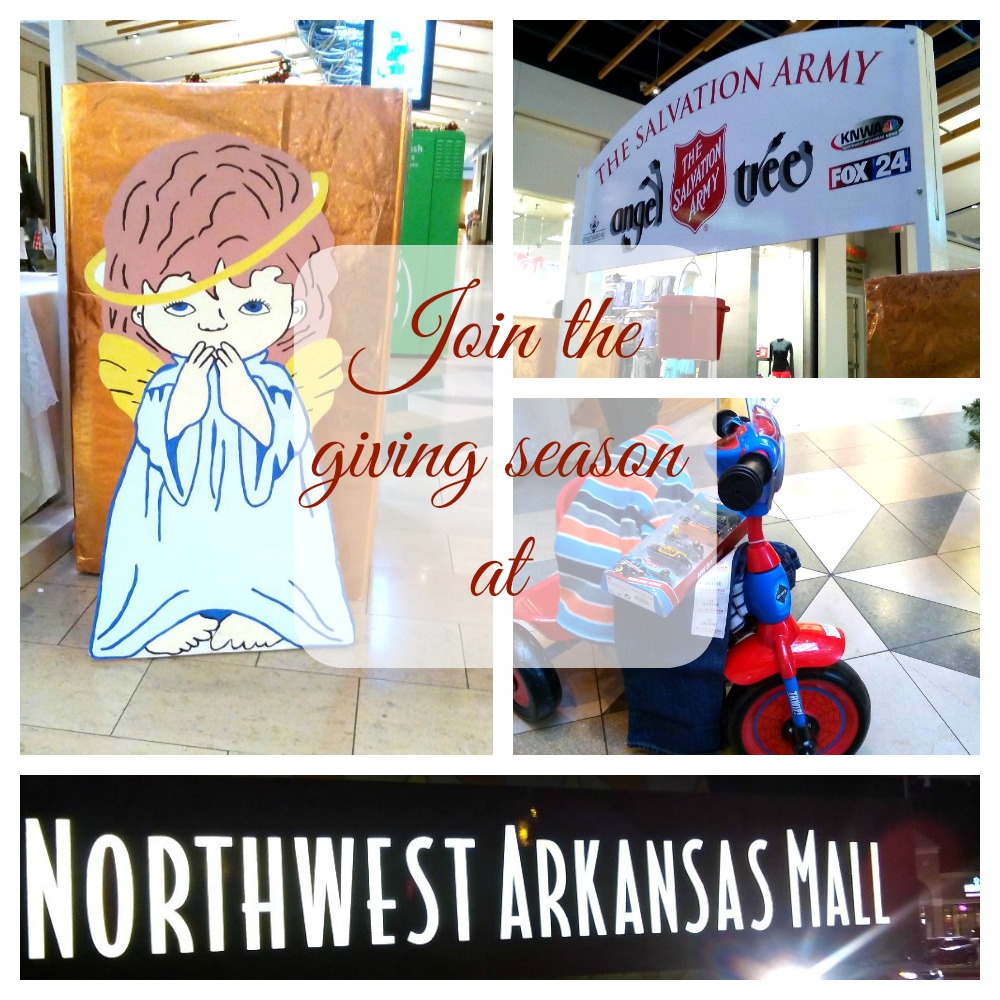 When I was a teenager and even in my 20s, I would usually use my birthday money to purchase Christmas gifts for family and friends. I know that Christmas isn't about getting stuff, but giving gifts is a way to demonstrate that we value someone in our life by picking out something we think they would like.
Over the years I also would try to participate in some form of "giving back," especially Angel Tree through the Salvation Army in Northwest Arkansas. I love the idea of showing a child that an adult out there cares enough to help them have a nice Christmas. I know the kids from Angel Tree don't know usually that their gifts are donated, but I figure it's a way of helping the child's parent(s) and that's enough. I don't see it as charity, I see it as community.
With living in Northwest Arkansas, I have plenty of shopping options. I love the Northwest Arkansas Mall because it's climate-controlled and has a lot of variety. There's local stores and national chains. I also appreciate the great variety in the Food Court, where I can get everything from American, Chinese, Italian or Greek food.
I was thrilled to work with the mall recently to highlight holiday shopping opportunities, including the chance to participate in Angel Tree. And guess what? The Angel Tree project was extended to Dec. 10 so there's still time. I'm also partnering with the NWA Mall to offer four gift cards to stores in the mall. See below for those giveaway opportunities.
The gift for an Angel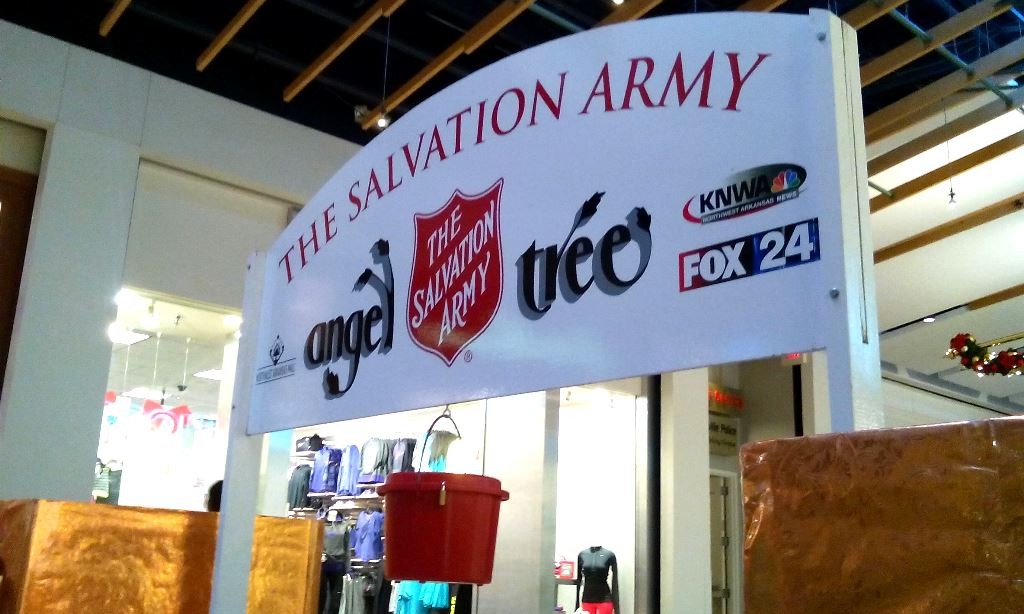 I can't tell you how excited I was to have the opportunity really go all out for an Angel Tree kid. Instead of choosing a candidate based on my budget, I was able to have a little bit more fun. I was almost overwhelmed by all the options until I looked up and saw this: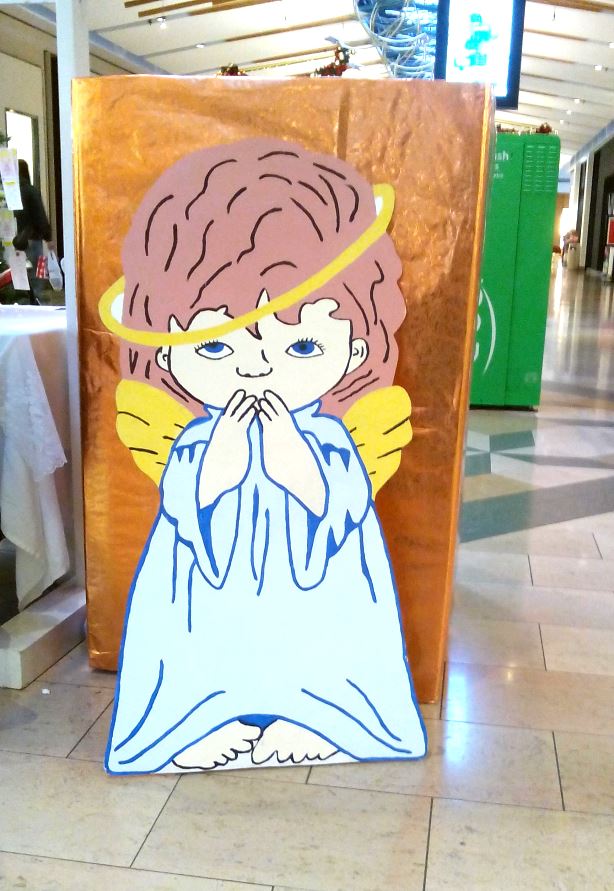 OK, so in retrospect this Angel doesn't look like my nephew, who is 2 years old. But something about this said "pick the little boy who is 3 years old as your angel."
This little boy wanted a "motorcycle" and a "scooter" and I have to admit, I didn't know what that meant for a toddler so I choose a Spiderman tricycle from Sears. It makes noises and everything, which I bet he will love and I hope his mom forgives me!
Next on his list were clothes so I headed for The Children's Place. They were having fantastic sales and I was able to get two outfits for my Angel and a sleeper for my nephew, all for less than $27. I was a little nervous picking out clothes for someone else so I tried to get basic colors and styles.
My Angel must really love vehicles of all types because he also wanted Hot Wheels. Finally, something I knew exactly what it was! I picked out a variety pack at Go! Calendars, Toys, Games & Books. I also picked up a few Melissa & Doug items for my nieces and nephew and some gifts for friends.
I felt like I had a pretty good assortment for my Angel so I delivered the items to the Salvation Army location right there in the NWA Mall.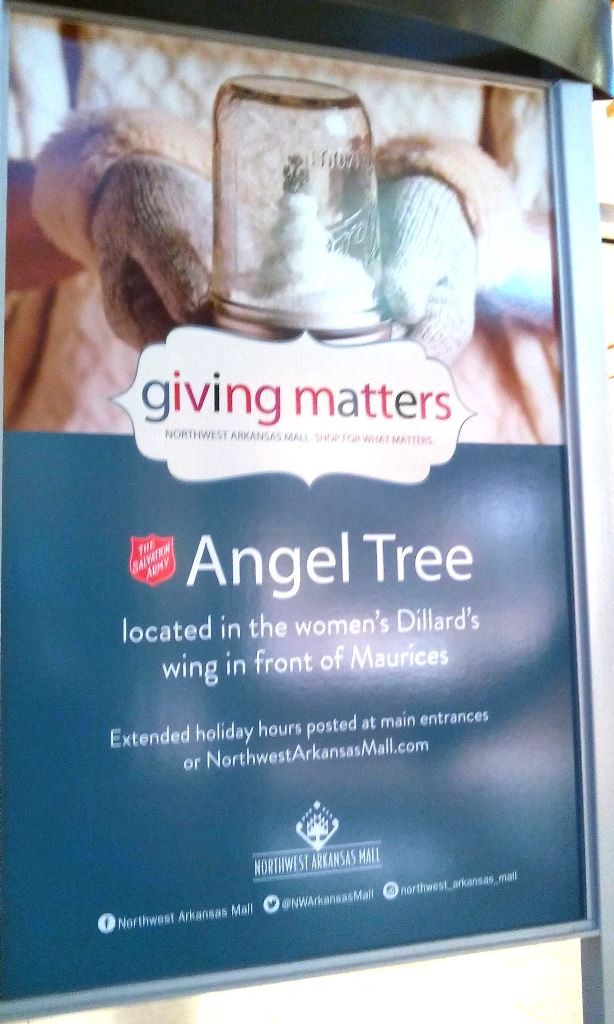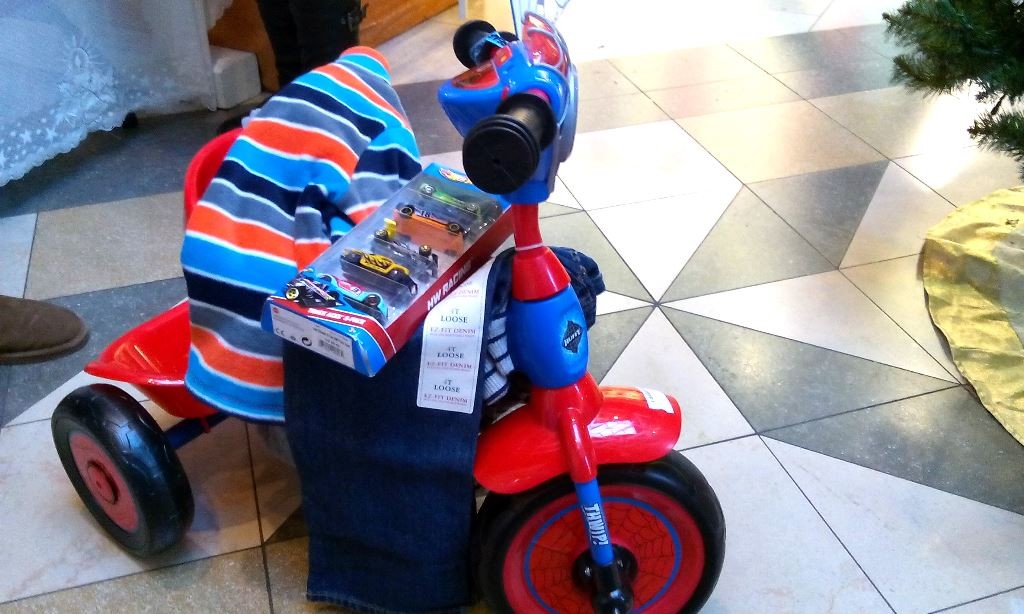 Then, I sent off to get a few more items for family and friends. I stopped at See's Candies to get some chocolates for family, Candy Craze to get a few items for me, Payless ShoeSource to get something for family, and then I had to stop and try the new Greek restaurant in the Food Court! It was delicious—I had the Olympian gyro and baklava.
Well, that's enough about my little shopping adventure. I'd love to share the love a bit and so I chose four different places to offer gift cards from in the NWA Mall. Winners can use them to buy gifts or to maybe treat themselves!

a Rafflecopter giveaway
a Rafflecopter giveaway
a Rafflecopter giveaway
a Rafflecopter giveaway
Related Posts via Categories